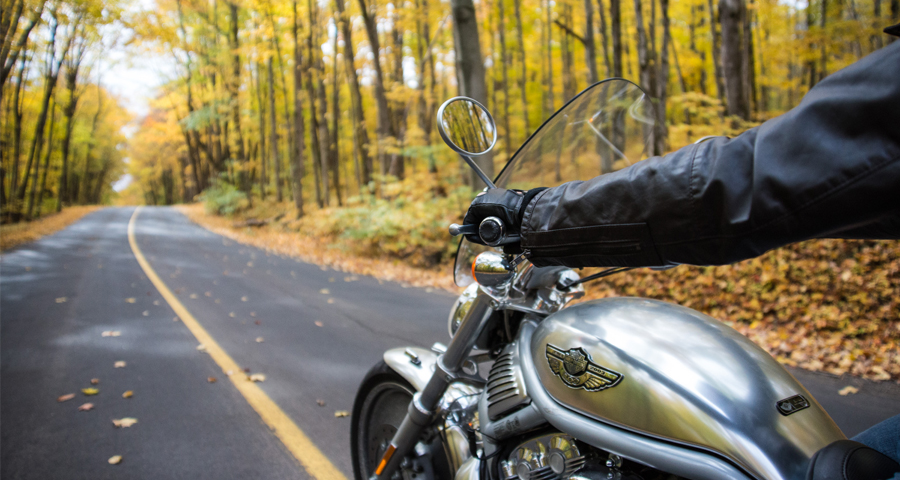 Fall Drives in Ontario's Cottage Country: Something New To See
Updated September 9, 2021
Fall across Ontario's cottage country is like nothing you've seen before, with deep blue lakes and rivers reflecting the blazing reds, oranges and yellows of towering forests. This is the perfect time of year to plan fall drives by car or motorcycle to take in the unbelievable views, and to experience the region's very fine hospitality. This autumn, let your planning take you a little off the the beaten path to experience something new. Below are just a few suggestions of small villages and hamlets to consider exploring while you take in the most beautiful scenery in the nation.
Algonquin Provincial Park
Algonquin Park is arguably the most popular destination in Canada for folks to experience the brilliant fall colours. Every season, thousands of tourists travel Algonquin Park's Highway #60 corridor to view the stunning colours and have a last chance to see wildlife before winter. (If you can head there mid-week consider doing so…leaf viewing in the park is so popular now that there can be long line-ups to get in through the gate, and in 2021 you'll require the advance purchase of a day use pass to enter). Why not also discover the charming communities that lie at either end of the park?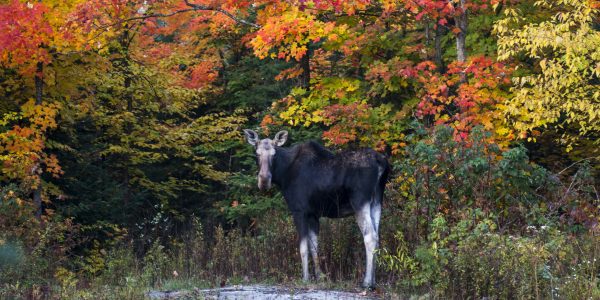 Oxtongue Lake is home to the famous Ragged Falls, painted by Group of Seven member A.J. Casson, and was the site of the first Algonquin Outfitters location. Whitney is located on the shores of beautiful Galeairy Lake and in addition to being Access Point #13 into the park, lots of great accommodations are located here, including the Couples Resort, Hay Lake Lodge & Cottages, and The Mad Musher Restaurant & Riverside Rooms (also a great place to stop for a bite to eat). The popular Algonquin Eco Lodge is also located on the east side of Algonquin Park. Avid hikers will want to head a little further east to check out the Upper Madawaska Basin Trails as well.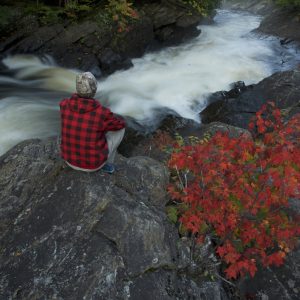 Accessing Algonquin Park through the Almaguin Highlands of Ontario is a great opportunity to avoid the busier main gate, and to experience the village of South River. Plenty of outfitters are on the west side to get you geared up for a paddle as well, and a trip to the award-winning South River Brewing Co. will leave you quenched and satisfied. (Be sure to grab a copy of their cookbook – featuring recipes for cooking with their beers that were created by local chefs).
For more information on Algonquin Park, click here.
The Almaguin Highlands
The Villages of Almaguin are a group of historic and picturesque small towns and villages north of Muskoka and west of Algonquin Park that embrace outdoor adventuring, and which are known for their warm welcomes. (There's also a ton to explore at each stop.)
For instance, Ahmic Harbour on beautiful Ahmic Lake was once a destination port for steamships travelling from Burk's Falls before the railway was built. Bummers' Roost, named after a former hotel here with an interesting reputation, sits on the Old Nipissing Colonization Road, which is managed by Discovery Routes (check them out for a ton of hiking and biking info) and part of The Great Trail.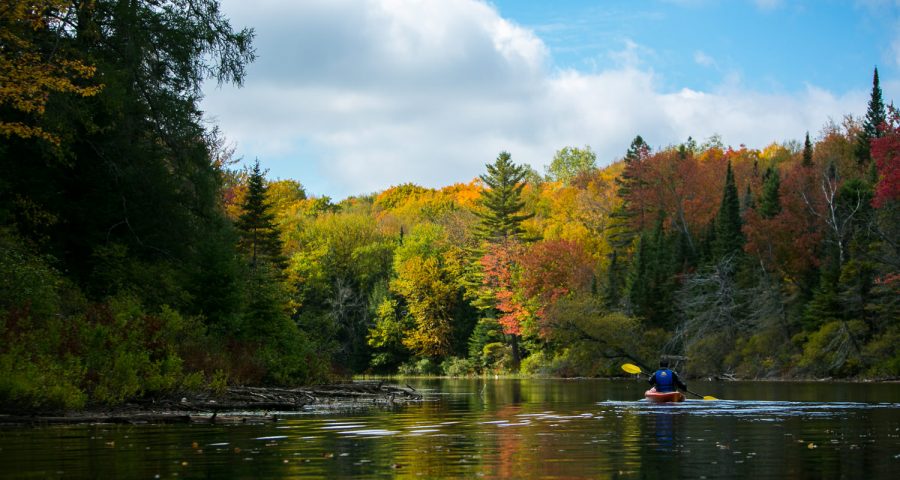 The Village of Katrine boasts a beautiful public beach at Doe Lake Municipal Park (great place for a picnic), and stop here too to play some golf at the Almaguin Highlands Golf & Country Club.  McKellar provides access to stunning Lake Manitouwabing (and some fantastic paddling opportunities). Orrville lies on the Seguin Trail, part of the larger Park to Park Trail (a popular destination for ATV riders, hikers and mountain bikers).
ATV fans can also head out on the trails managed by the Algonquin West ATV Club (passes required) in the Almaguin Highlands, and don't miss an opportunity to drop in to one of the many galleries and studios of the Almaguin Highlands Arts Council,
Loring-Restoule
Beautiful Loring-Restoule is accessed from Ontario's Highway #522, which also connects Almaguin to Parry Sound. There are three unique communities that lie on this scenic strip of road. Commanda was a thriving stop on the Old Nipissing Road, and its great feature is its famous General Store that has been converted into a museum.
Golden Valley is home to several small lakes and the Loring Deer Yard, home to one of the province's largest collections of white-tail deer and where you'll find some great trails to hike. Port Loring itself rests on the banks of the historic Wolf-Pickerel River system and is the perfect destination for paddlers and anglers. Noganosh Lake, Restoule and Grundy Lake Provincial Parks are also great places to enjoy outdoor adventuring.
For more great things to see and do, and where to eat (including Jake's Place and Roxie's Diner) in Loring-Restoule, click here.
Muskoka
Muskoka is known for its vacation lifestyle on the famous lakes and for its heritage waterfront resorts. The region also has many lesser known spots featuring little highlight nuggets that are best discovered when touring in fall.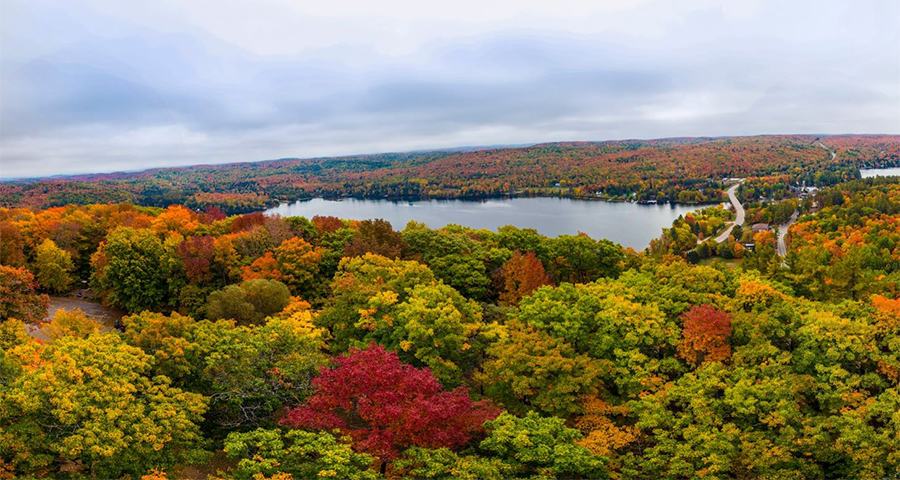 Ilfracombe has a beautiful beach on pristine Buck Lake, while Housey's Rapids has a historic church to go with its namesake waterway. MacTier is nestled against picturesque Stewart Lake (ask about their great cycling routes), while Norway Point, once home to a community of clergy, is now the gateway to dining and golf on the historic Bigwin Island.
Not only home to Canada's first Dark-Sky Preserve (which features excellent hiking and biking trails as well as night sky viewing), Torrance is also home to one of the region's craft breweries, Clear Lake Brewing Co. at the Muskoka Beer Spa, and to Hardy Lake Provincial Park. 
Port Sandfield was created at the same time as the canal that connects Lake Joseph and Lake Rosseau and the bridge between the two waterbodies is a main thoroughfare to the heart of iconic cottage country. Head past the marina and corner store here to visit the Hamlet of Minett, home to the JW Marriott The Rosseau Resort & Spa, The Rock Golf Course, Summer Water Sports and more.
The shores of Lake Rosseau are home to the historic Windermere House, which was built as Muskoka's premiere hotel in 1870. Great golf here too at the Windermere Golf & Country Club or at nearby Diamond In The Ruff.
To the north-east side of Muskoka, head to the heritage villages of Lake of Bays (great trails at Echo Valley!), Dwight, Dorset and the Limberlost. Stop at Lake of Bays Brewing Co. to refresh yourself as well. It's all part of the Lake of Bays Scenic Drive.
Parry Sound & Area
Parry Sound has beautiful Georgian Bay as its main attraction (and is home to the famous Island Queen Cruise), but some smaller, nearby destinations will delight travelers this fall as well. Stop in for lunch at Trestle Brewing Company and then head out to explore nearby spots, including the Amazing Places of the Georgian Bay Biosphere Reserve.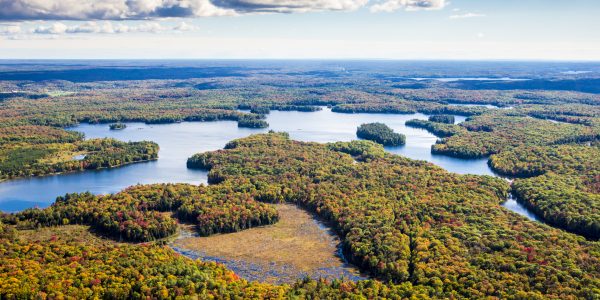 Nobel was once the home to a dynamite factory and engine factory for the legendary Avro Arrow, and today it still boasts one of the nicest beaches in the region. Nobel is also home to White Squall Paddling Centre (by reservation only) – a must-see stop for anyone interested in sea kayaking or camping – and to Norse Brewery, a great spot to stop to stock pile great craft beer.
And Pointe au Baril's natural, protected harbour at well-known Sturgeon Bay (great fishing at the provincial park here!) offers access to some of the stunning 30,000 Islands.
See Something New This Fall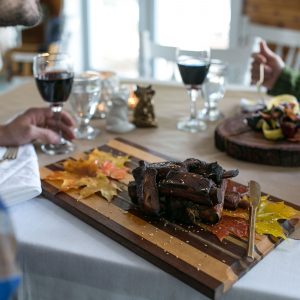 Take the time this fall to explore some of the lesser known – but equally charming – destinations throughout the great Canadian wilderness just north of Toronto. With less traffic and roads bursting with vivid autumn colour, you'll discover incredible history hot spots and majestic wilderness everywhere you turn.
To plan your visit to the wilderness north of Toronto, visit TheGreatCanadianWilderness.com