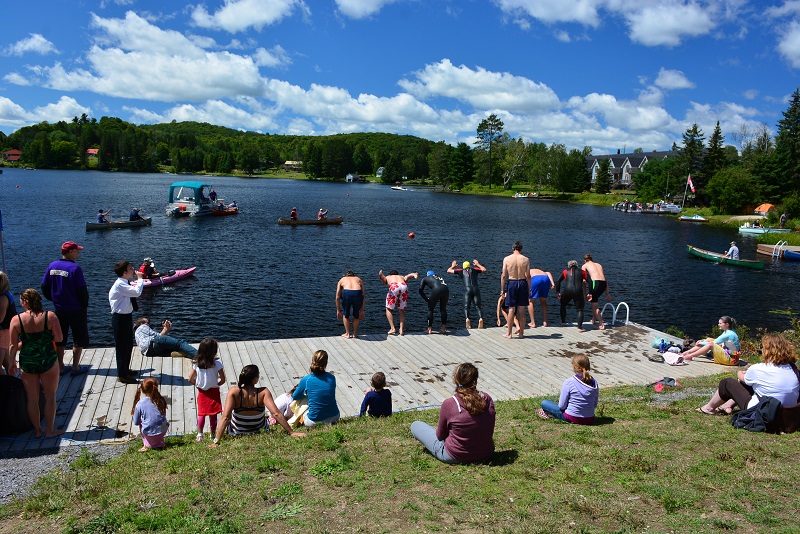 A Warm Welcome from The Villages of Almaguin
Head to the Almaguin Highlands of Ontario for equal doses of warmth, charm and unique discoveries.
Drive a short distance north of Muskoka and you'll encounter a region of unspoiled Canadian wilderness that's dotted with lakes, rocks and forests. The Almaguin Highlands is a place of adventures, where cycling, paddling, fishing and hiking are found in abundance. It is here in this unique part of Ontario that you'll also encounter the Villages of Almaguin. Charming, friendly and welcoming, these communities are bursting with creativity and a passion for the stunning landscape that surrounds them.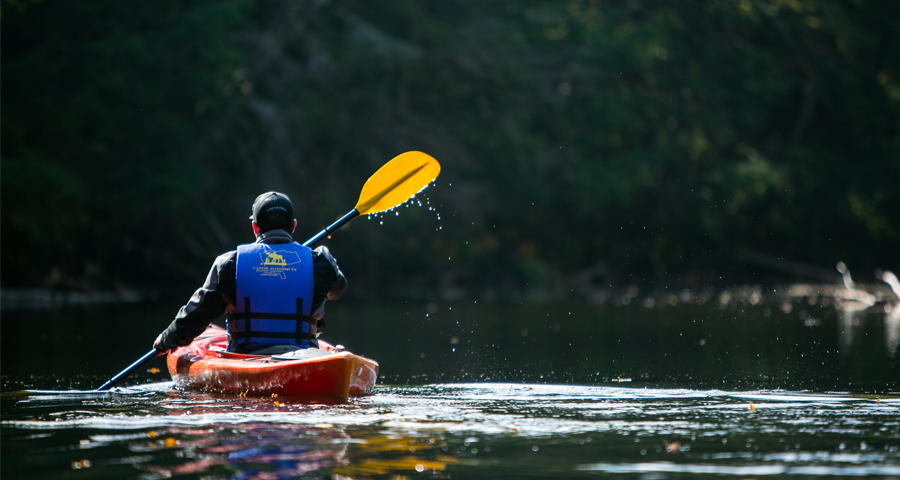 Walk The Villages
Head to South River to enjoy a leisurely stroll through Tom Thomson Park, so named because the iconic Canadian artist often used the village as a jumping off point for his adventures into Algonquin Park.
The Forgotten Trails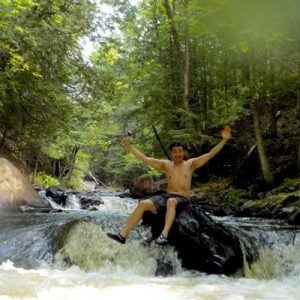 system maintains several hiking trails around South River catering to all fitness levels. Burk's Falls offers the Heritage River Walk Trail, while Powassan's Pines Interpretive Trail climbs through towering red pines to end in a spectacular lookout. Magnetawan Park and walking trails are perfect for a trip with the kids, or take in the views over Sundridge's Bernard Lake (North America's largest lake without an island!) from High Rock Lookout Park and Trails. Consider heading just outside of Emsdsale where you can find Brooks Falls, with a hiking trail that offers exciting views as the rushing water cascades over twisting outcrops of bare granite.
Paddlers will also want to check out the Magnetawan River for a day trip out to explore this stunning waterway.
Discover The Arts
Just as it did for Tom Thomson a century ago, the rugged landscape and peaceful waters of Almaguin continue to inspire a diverse collection of artists. Visit the Almaguin Highlands Arts Council's website for a listing of more than 50 artists from the region who specialize in all forms of visual media as well as those working in performing, media and literary arts. While on the site be sure to use the information about the annual Artscape Studio and Gallery Tours to plan your perfect summer arts weekend getaway. You can also plan your own tour, stopping at places such as Petra's Pottery in Katrine, the Burk's Falls Art and Crafts Club Arts Centre, Magnetawan's Windows to the North Gallery, Groovy Glass Beads and Sunflower Artisan Gallery in Sundridge, South River's Nature Natives Art Gallery and New Adventures in Sound Art, and Stayput Pottery in Powassan.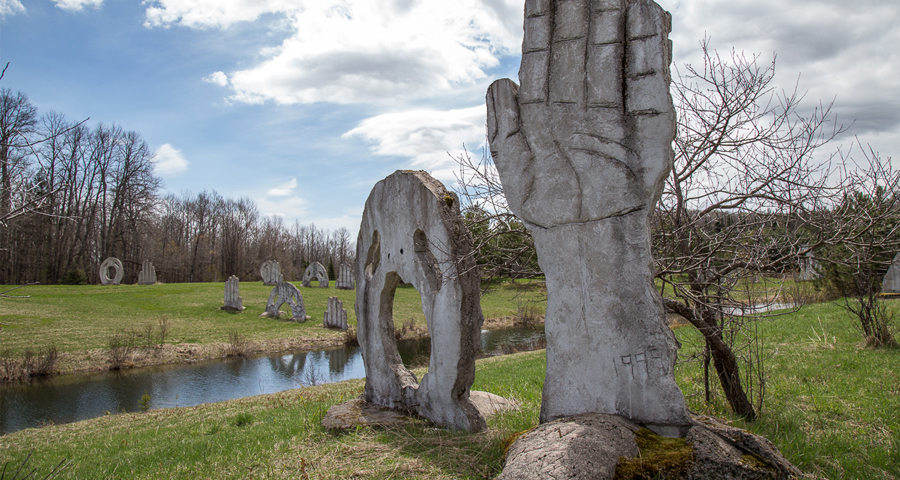 For an unforgettable (and somewhat unreal) outdoor arts experience, visit the Screaming Heads installation in Burk's Falls, where you will encounter towering concrete monuments that rise out of the earth in strong contrast to the serene park-like grounds surrounding them. Click here for a more detailed account of this one-of-a-kind attraction.
Shop & Dine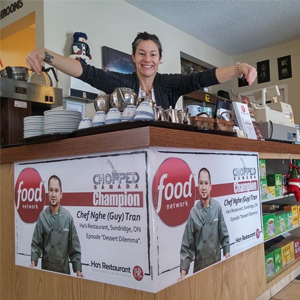 The Villages of Almaguin are also the perfect places to discover a diverse sampling of unique stores and businesses. These villages boast streets that are less travelled, friendly folks who are always willing to share their local knowledge, and diverse restaurant and retail scenes.
Unleash your inner shopper as you explore Zak's in Sundridge, Circling Hawks Centre in Burk's Falls, Magnetawan's Summer's Attic or the Northern Crafter's Collective in South River. Enjoy casual fine dining at Northridge Inn, Michael's on Main, The Landmark Pub, and Danny's Justa Pasta. And don't miss an opportunity to pick up something to eat from Ha's Restaurant in Sundridge – home of the 2016 Chopped Canada winning Chef Nghe Tran!
Craft Beer & Spirits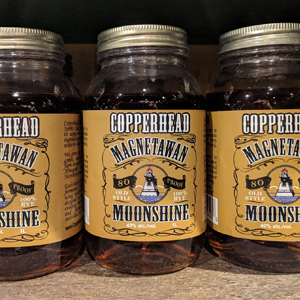 No trip to the area is complete without a visit (and tasting) at Highlander Brew Co. Their stunning facility boasts a modern craft brewery operation, a retail store with a curated collection of arts and crafts, and a multi-use space for gatherings and functions.
Consider taking the time to also stop at Copperhead Distillery and Spirits Ltd. Located near Sundridge, the distillery produces hand crafted spirits, wines and cider from local organic fruits and grain.
Surrounded by pristine lakes and towering forests, the Villages of Almaguin offer unlimited opportunities for new exploration and new discoveries in Ontario's cottage country. This season, plan a weekend itinerary rich with adventure, culture and cuisine, or just relax, unwind and enjoy wherever the road may lead you.
To plan your visit to the Villages of Almaguin, click here. To book your stay, click here.