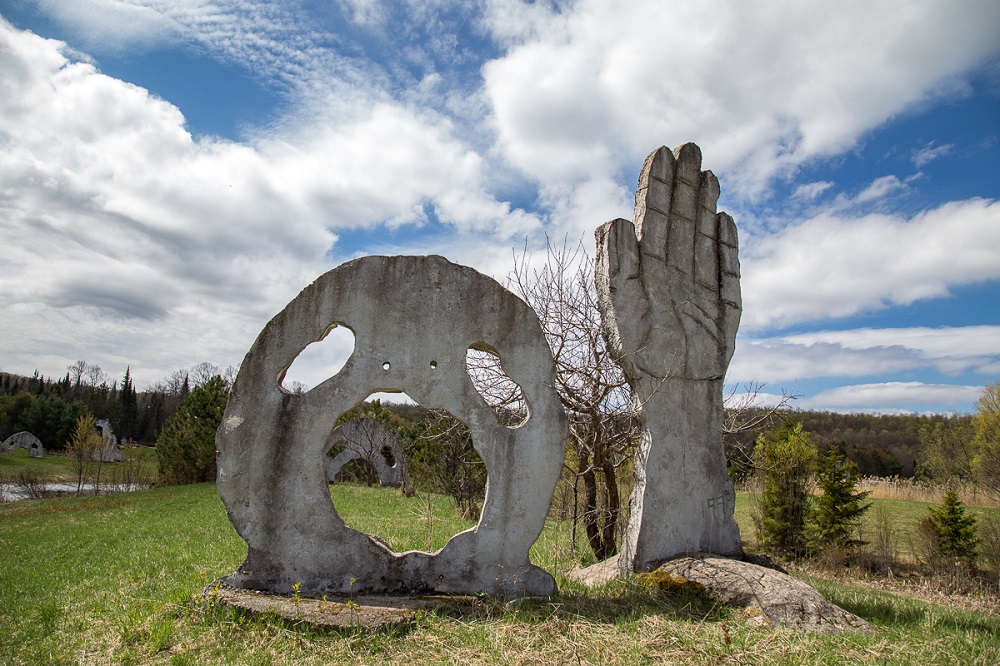 The Screaming Heads North of Muskoka
This summer and fall, check out the outdoor art exhibit that's a must-see in the Almaguin Highlands north of Muskoka.
The Almaguin Highlands is rich with artists and artisans – potters, sculptors, wood-crafters, glass-workers, and painters of every medium and style. All are interesting individuals, but one in particular stands out when it comes to sheer scale of size. Artist Peter Camani has created an immense, surreal artscape of huge cast-concrete sculptures throughout his 310-acre property. Locally referred to as The Screaming Heads, the property serves as the artist's home as well as his canvas.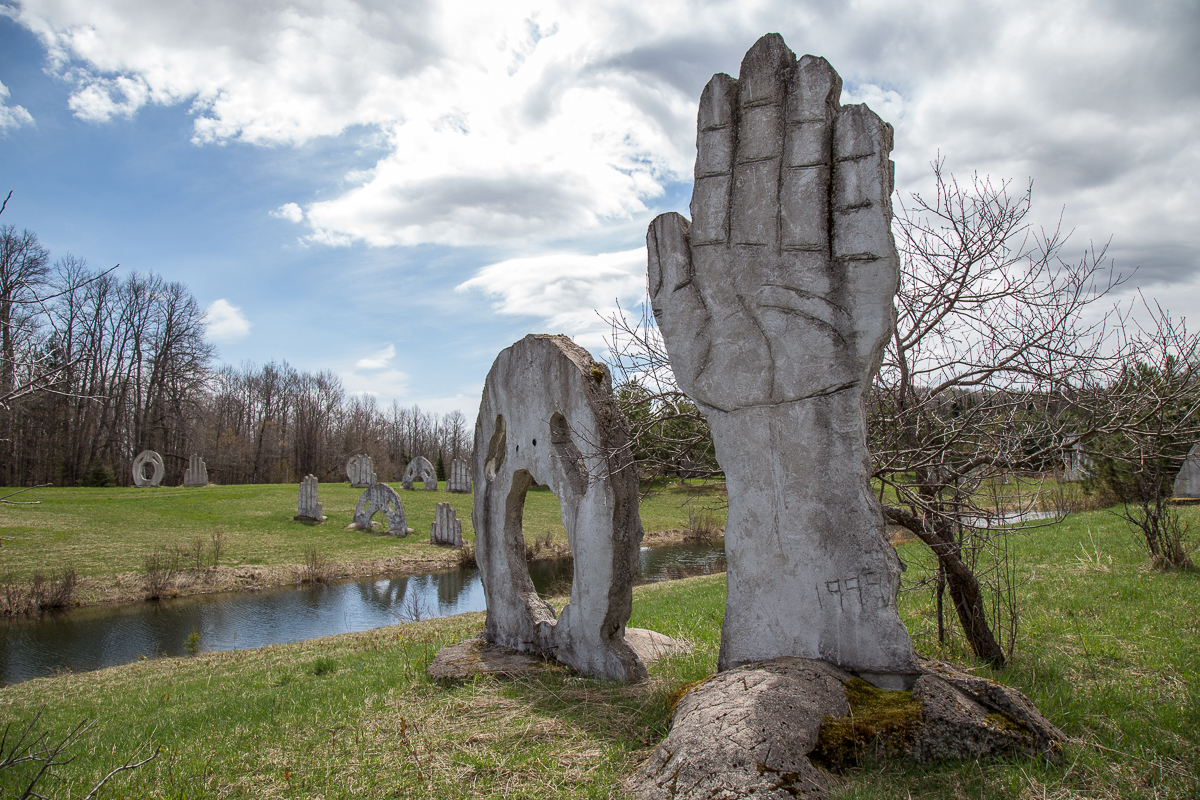 Visitors are welcome to wander the trails that wind through meadows, past woods and ponds, to get up close to – or even walk through – his artwork. When there, don't forget to take a closer look at Mr. Camani's house, surrounded by thick walls and adorned by a two-headed dragon and a warrior princess. The giant head on the back of the building houses the artist's studio. At least one of the wall towers is a shelter for the many resident peacocks.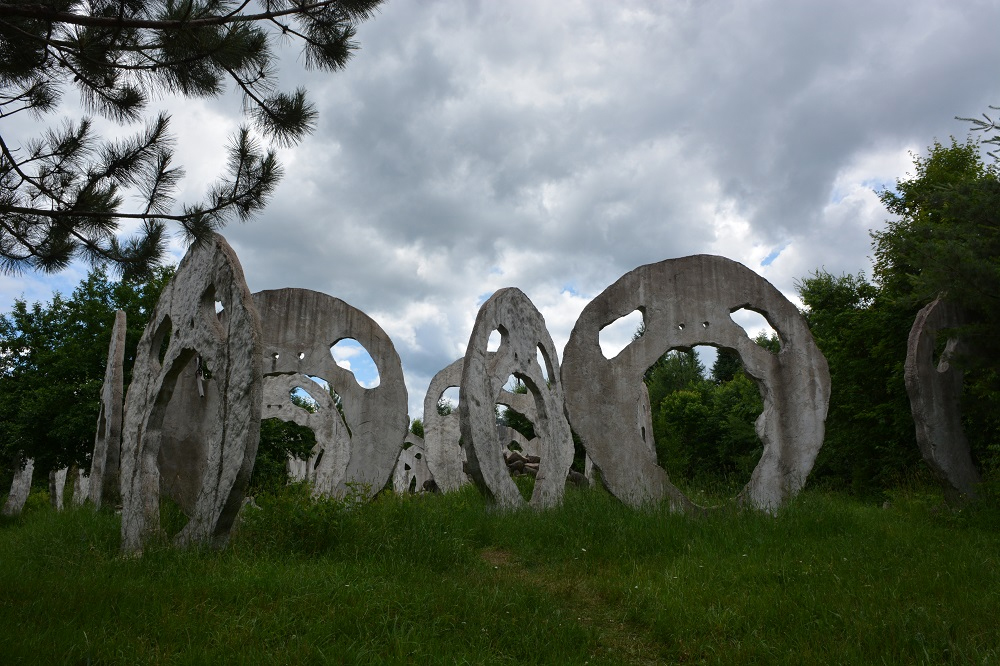 Some people find a visit to Screaming Heads eerie, others find it intriguing. I, for one, relish the chance to put myself inside another's artistic vision and step away from the everyday. If nothing else, everyone can agree that it's a unique and impressive piece of work.
You'll find Screaming Heads on Midlothian Road, near the town of Burk's Falls. There is a parking lot beside the house, and a donation box in case you feel the art is worth supporting. Since it is a private home as well as an art exhibit, if the gate to the parking lot is closed, just enjoy the view from the road.

View Screaming Heads in a larger map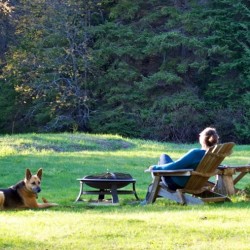 Guest Blogger: Jackie Leung
Jackie and her husband Jim are the proprietors Fern Glen Inn, a four-season country B&B nestled on 120 forest acres in the Almaguin Highlands of Ontario – just north of Hunstville, Muskoka and west of Algonquin Park. A great tour guide, Jackie also writes a blog about everything there is to see and do during your visit to the region.
Top photos by Martin Lortz.