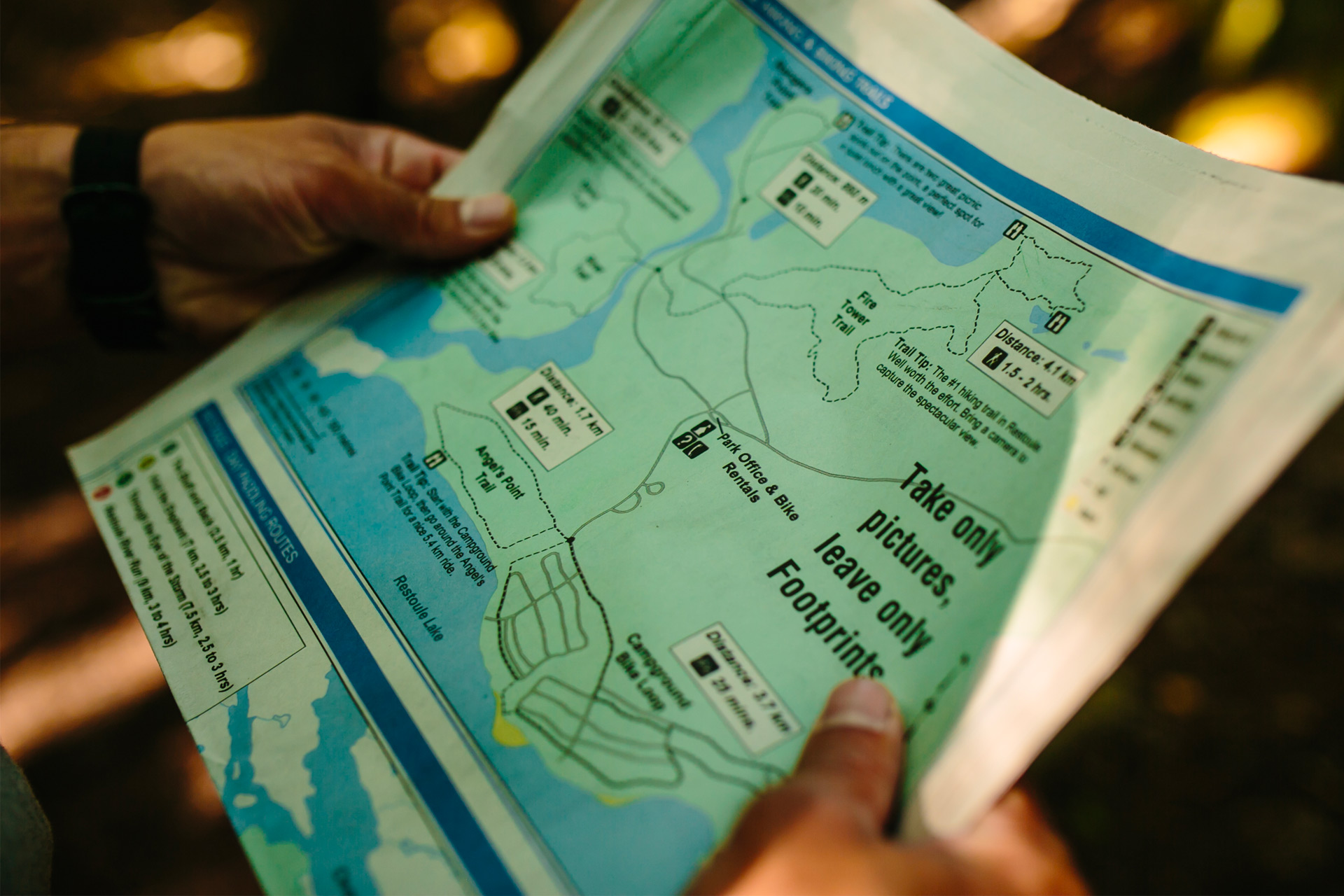 Maps And Directions

Explorers' Edge is the popular destination of Ontario, Canada that includes Algonquin Park, the Almaguin Highlands, Loring-Restoule, Muskoka, Parry Sound and South Algonquin.
With Georgian Bay on the west, Algonquin Park on the east, Lake Nipissing to the north, and Muskoka's iconic lakes to the south, the region is located just two hours directly north of Toronto and just south of North Bay. It is easily accessible by car, bus and even plane (why not land on one of our thousands of lakes to get to your vacation started sooner?)
Planning a trip to visit friends or relatives in Ontario? Consider a visit to the great Canadian wilderness just north of Toronto as part of your incredible vacation. 
Directions
For directions to Algonquin Park, click here
For directions to the Almaguin Highlands, click here
For directions to Loring-Restoule, click here.
For directions to Muskoka, click here
For directions to Parry Sound & Area, click here
Directions From Major Ontario Cities:
For directions from Toronto, click here.
For directions from Ottawa, click here.
For directions from Niagara Falls, click here.
For directions from Sudbury, click here.
For directions from North Bay, click here.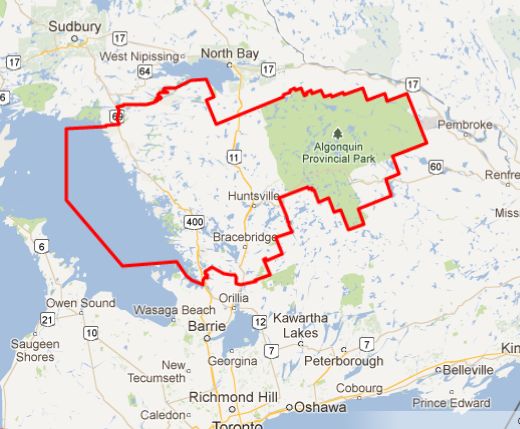 International Travelers
Click here for some helpful information on border crossing into Canada.
Bus
For Ontario Northland Bus schedules to the region, click here. For additional Bus information in the region, including rural and local connections, click here.
Air
For Air Travel information visit Georgian Bay Airways, the Muskoka Airport, the Parry Sound Area Municipal Airport, and Cottage Air Inc.
During the summer season, book your flight with Porter Airlines for twice weekly service into the Muskoka Airport from Toronto's Billy Bishop Airport at FlyPorter.com (schedule posted annual in late winter.) Explorers' Edge (that's us!) has also partnered with Hammond Transportation to operate a hassle-free shuttle service at the Muskoka Airport to connect you when Porter Airline flights are in operation. If you are flying in or out of the region, use the shuttle to access any one of the 5 Designated Routes that span from Algonquin in the east to Georgian Bay in the west. (NOTE: this seasonal service was put on hold during the pandemic; an announcement regarding its re-launch will be made in 2022).