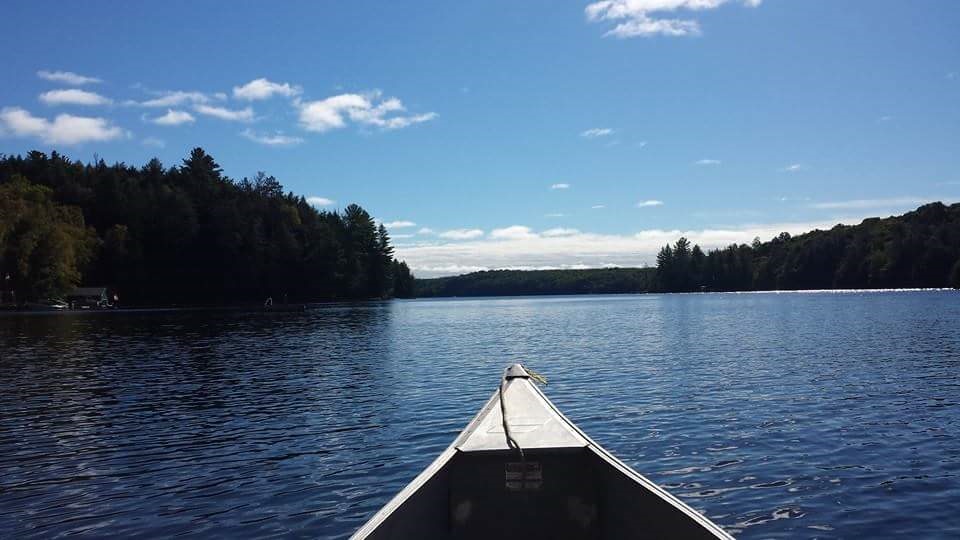 Loring-Restoule: Cottage Country's Best Kept Secret
Please note: Our new 'Great Canadian Wilderness' website has replaced the old one that ran under our company name, Explorers' Edge. From time to time in an older post, you may see references to Explorers' Edge.
At the northern tip of Ontario's cottage country you'll find one of Nature's hidden gems – and a vacation paradise.
If you seek a cottage country getaway that offers more tranquillity than you'll find in other areas of this popular destination, then Loring-Restoule is worth a closer look.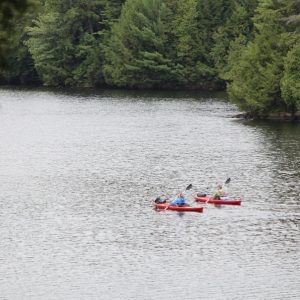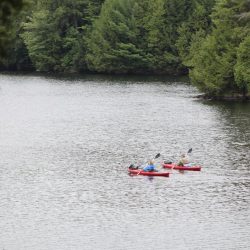 Both Port Loring and Restoule are located by travelling across Highway 522, which connects Highway 69 and Parry Sound in the west to Highway 11 and Trout Creek in the east.
With part of it traversing what's known as the "Golden Valley," the route to get to Loring-Restoule is a stunning scenic drive of rolling hills and farm land.
On or near 522 are three lesser known – but no less incredible – provincial parks, Grundy Lake, Noganosh Lake and Restoule. Camping here is not as crowded as at the more famous Algonquin Park, and the rugged terrain makes for breathtaking views everywhere you turn. The parks offer programs and activities, as well as plenty of water and trails to explore. (And the fishing is great!)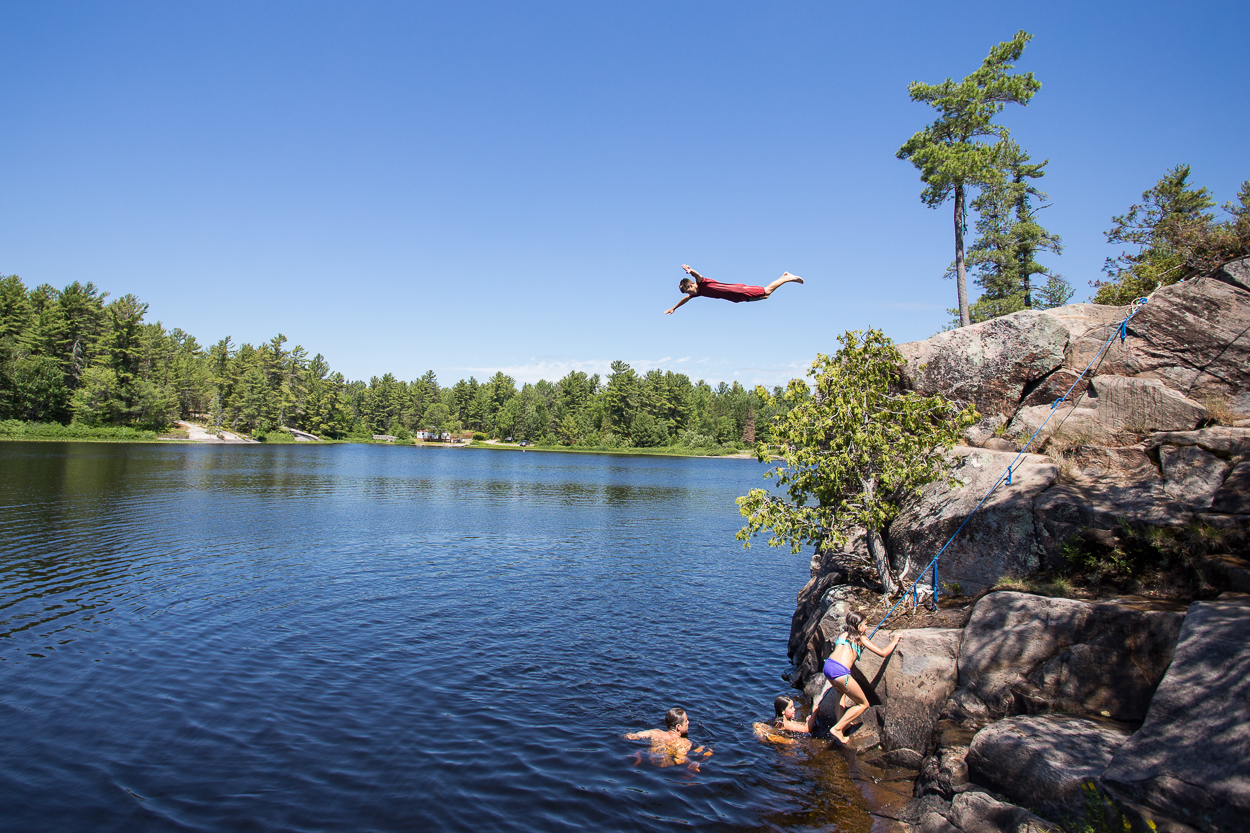 Loring-Restoule is also home to the Wolf-Pickerel River Canoe, over 50 km of navigable waterways which links the region with the French River and Georgian Bay in west. A canoe trip here is particularly unique, as described by the 'Happy Camper' himself, Kevin Callan, who went exploring this impressive water body with his daughter in tow. 17 campsites are found along the way, as well as a some neat places to eat and stay.
The Loring Deer Yard: Unique in Ontario
This area is also home to Ontario's largest white-tailed deer herd (numbering up to 10,000). Located 5km down Little River Rd in the Golden Valley, the yard features 3.6km of trails on Crown Land that winds around wetlands, and where locals and residents once fed the population on behalf of the MNR to help keep them healthy through the winter. The community no longer does this, but the deer keep coming anyway to "yard up," so there's a good chance you'll see them when you visit.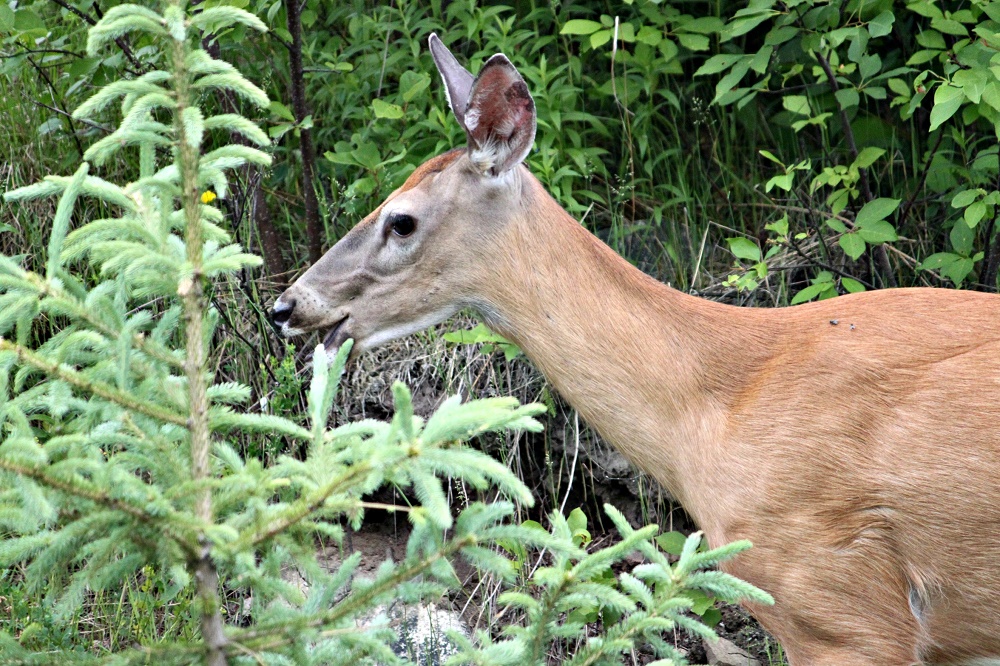 The Loring Deer Yard is now a historical and nature interpretation site. The original deer viewing station is still on site and in good repair, trails are cleared by local community groups, and there is parking on site. A great spot for nature lovers to explore.
In fact, Loring-Restoule is a haven for the outdoor enthusiast, offering everything from fishing to boating to ATVing and everything in between. It also offers genuine respite for anyone wanting to really unplug – you'll be off the grid as Nature intended (without having to go to the far north to achieve such serenity).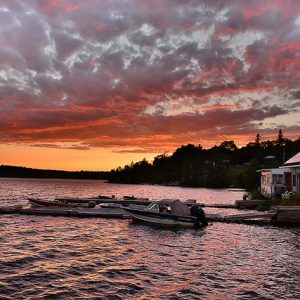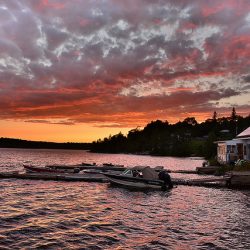 Disconnected from your daily hectic schedule, you'll reconnect the essentials of life in one of the most beautiful places in the province.
Loring-Restoule is one of the friendliest places you'll find, and there are many welcoming accommodation providers who'll make you feel right at home.
There are also many unique attractions and galleries, including the hands-on Board's Honey Farm. Click here for great places to dine as well.
This year, plan your getaway to cottage country's hidden gem. Visit www.loringrestoule.com for more information on travelling to this amazing part of Ontario.