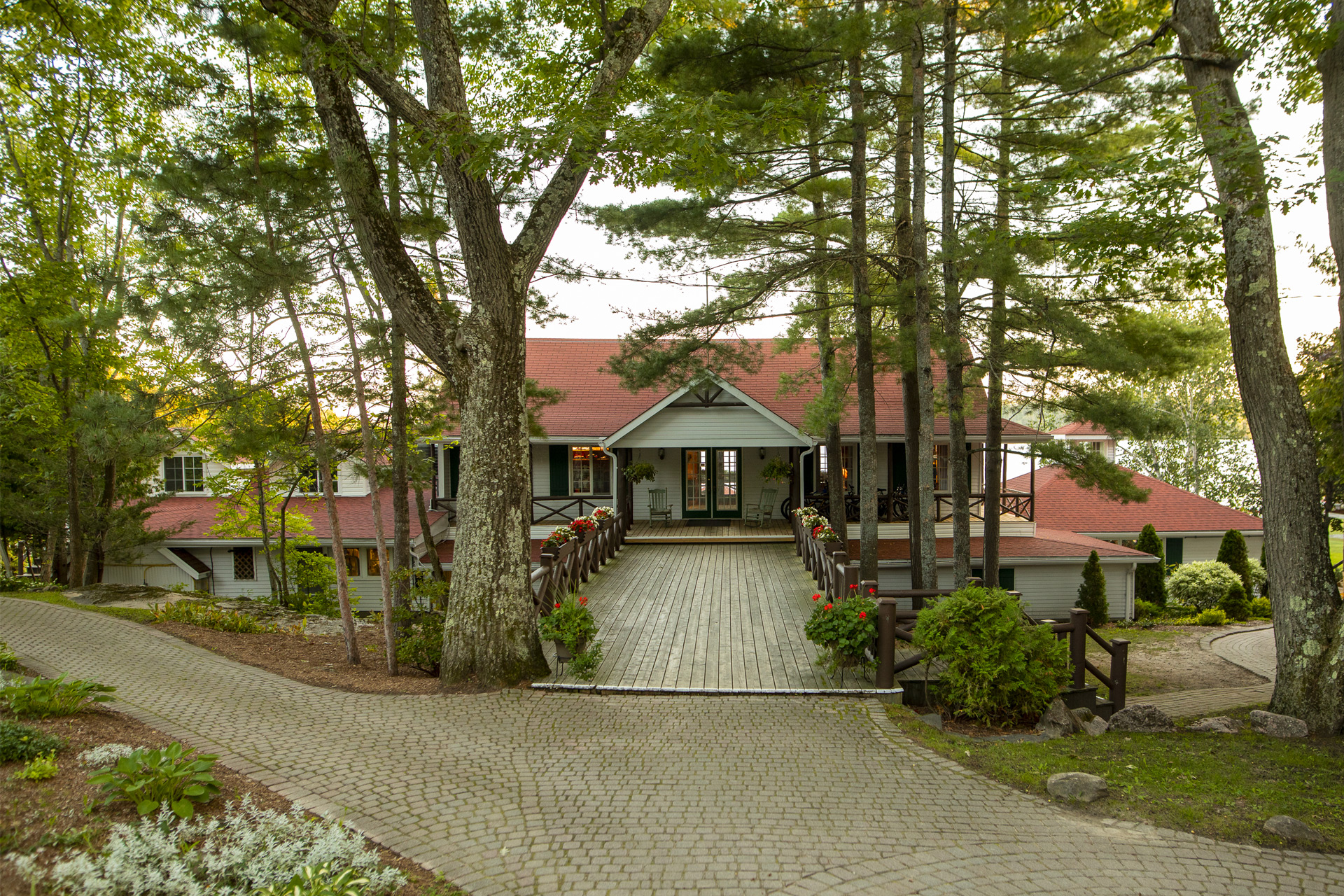 Muskoka
Ontario's summer 'cottage country' capital is also one of the province's most popular four-season travel destinations, offering something for every visitor in every season.
Just two hours north of Toronto, situated amidst a backdrop of thousands of sparkling freshwater lakes and majestic forests, Muskoka is a world-renowned vacation spot that offers exceptional accommodation, shopping, dining, golf, entertainment, and outdoor adventure – all in an unforgettable wilderness setting.
This is where you'll find hundreds of Canada's most popular lakes, including the "big three" (Muskoka, Rosseau and Joseph).
And where there's water, there are boats. Learn about the area's boating culture at the Muskoka Boat and Heritage Centre and head out for a gorgeous cruise on the RMS Segwun or Wenonah II. You can also view the lakes on the 1940s era Peerless II of Sunset Cruises, and the newly-restored SS Bigwin out of Dorset. And travel the Muskoka River with Muskoka Cruises.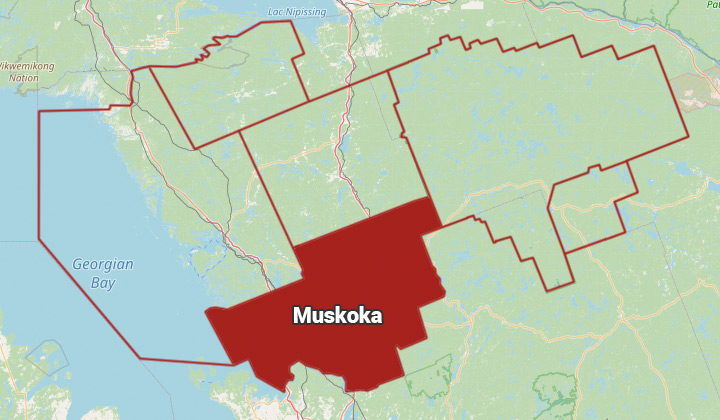 Hundreds of attractions will entertain family and friends off the dock, including Santa's Village in Bracebridge (a must-do for families with younger kids), the historic Bethune House and Opera House in Gravenhurst, and the Muskoka Lakes Museum in Port Carling. The Huntsville Festival of the Arts runs exceptional programming year-round, and hosts Nuit Blanche North in July.
Known for the iconic Canadian resorting tradition, Muskoka is home to some of the nation's finest accommodations. Hotels, motels, B&Bs, inns and campgrounds are available to suit every traveler, from those who like a pampered vacation to those who enjoy roughing it in a tent. And beloved Algonquin Park is close by too, as well as its lesser know sister, Arrowhead Provincial Park (home to the mesmerizing Ice Trail – a meandering loop through snow-frosted forests in winter).
Muskoka is also a designated arts community, and artists and studios are everywhere. It's also home to the oldest fall studio tour in Canada, the Muskoka Autumn Studio Tour. Other studio tours abound as well, including that of the Artists of the Limberlost. Not to be missed is the Muskoka Arts & Crafts Annual Summer Show at Annie Williams Park in Bracebridge.
Culinary adventures await as well, with six craft breweries and one winery to be found here: Canvas Brewing Co., Clear Lake Brewing Co., Katalyst Brewing Company, Lake of Bays Brewing Co. (which includes their flagship location in Baysville, as well as the Huntsville Brewhouse and Bracebridge Barrelhouse) Muskoka Brewery, Sawdust City Brewing Co., and the Muskoka Lakes Farm & Winery. Head to the famous cranberry marsh in Bala all year round, and sample all sort of products made from the ruby red berry.
There's always something happening in Muskoka – events in every season. From the summer concerts at the iconic Kee to Bala, to Huntsville's Girlfriends' Getaway Weekend in November, from numerous sporting events and triathlons to fall and winter carnivals, to cooler fun on Arrowhead Provincial Park's Ice Trail, you'll be entertained here all year round.