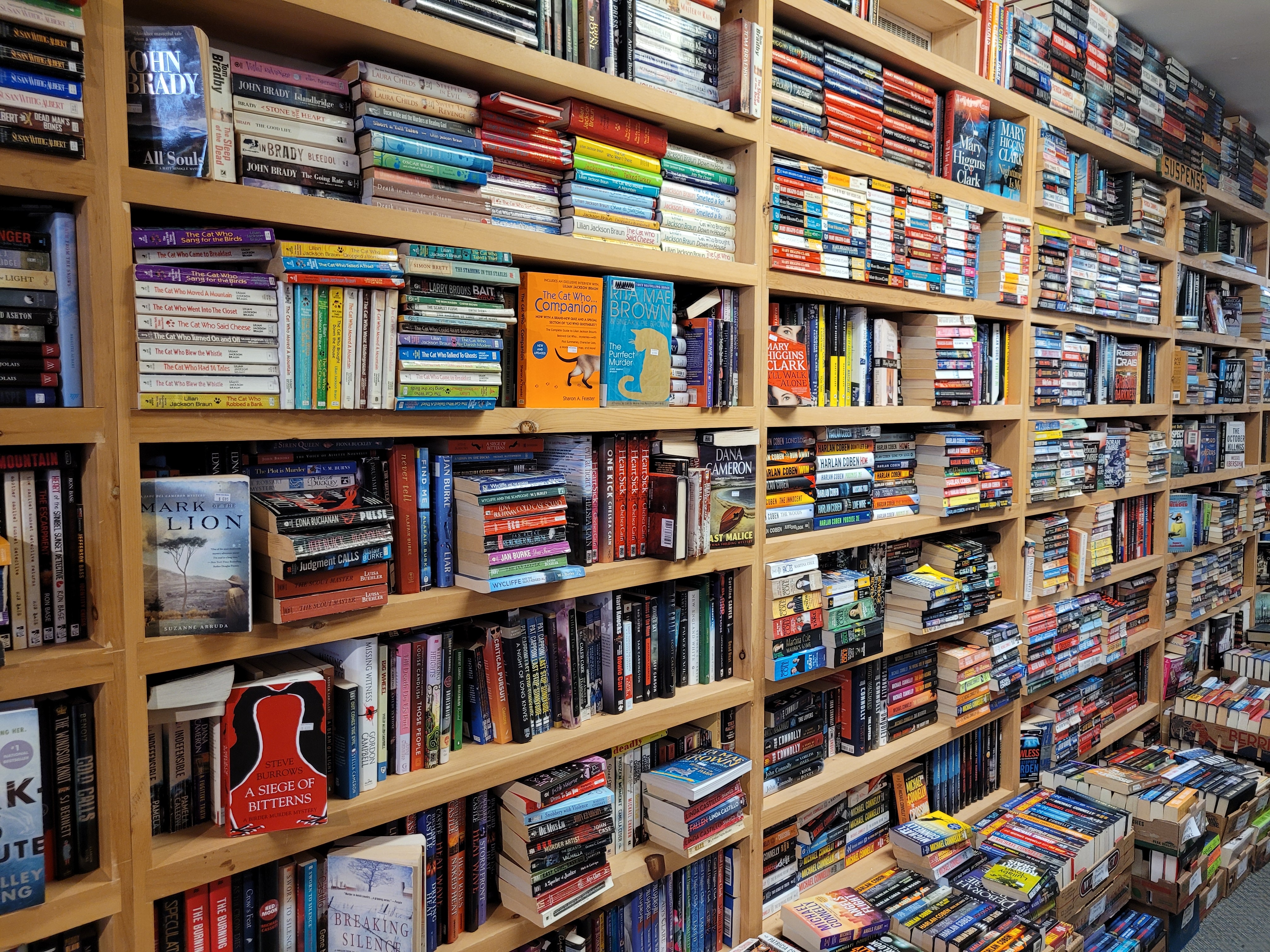 Good Books and Great Getaways: Spring is a Reader's Delight
There is nothing better than curling up with a good book, and this time of year is perfect for getting lost in the pages of a story while also finding a new place to enjoy some serious rest, relaxation and reflection. Check out these wonderful indie bookstores while you're in the region:
Opened in the mid 1990s in a smaller location, this renowned hotspot has been delighting readers at its new building for a few years now. Set up in a former doctors' office, this bookstore in the heart of Parry Sound is a bibliophiles' dream.
Owned by Melissa Thomson, who took over the store in the summer of 2007, the store receives and sells thousands of books a year and is one of the largest second-hand book stores in the province.
"Covid threw up lots of challenges but one thing we did not expect was when people were in lockdown they read those books they always meant to read," she says. "Once things returned to a sense of normality, we had a lot more books brought in."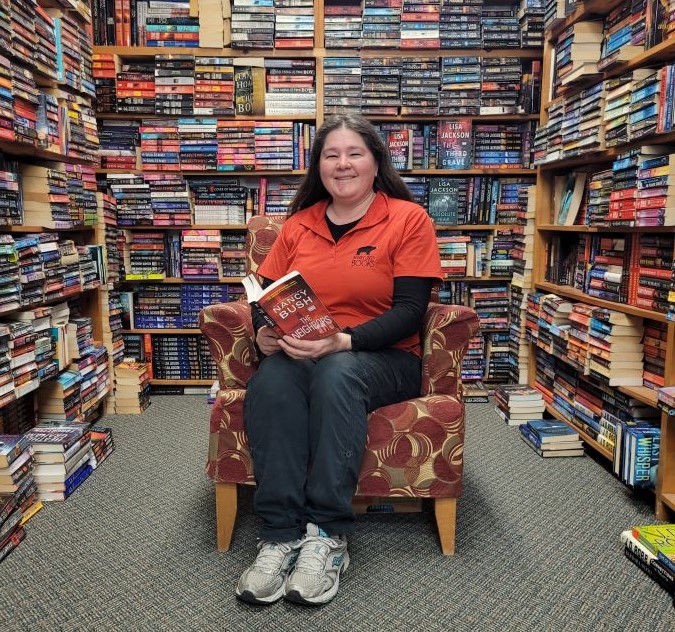 Normally the store will receive around 150,000 to 170,000 books a year for a store credit. Last year that was closer to 330,000. Each book brought is is catalogued, categorized and neatly organized into small alcoves or rooms. The store has everything from university textbooks, children's books, travel guides and classic novels. Plus lots of comfy chairs if you need to try before you buy. "Books are just ideal way to relax," says Thomson. "Springtime is a great chance to book a cabin, peruse the store and curl up with a good book. A 'restcation' as I like to call it."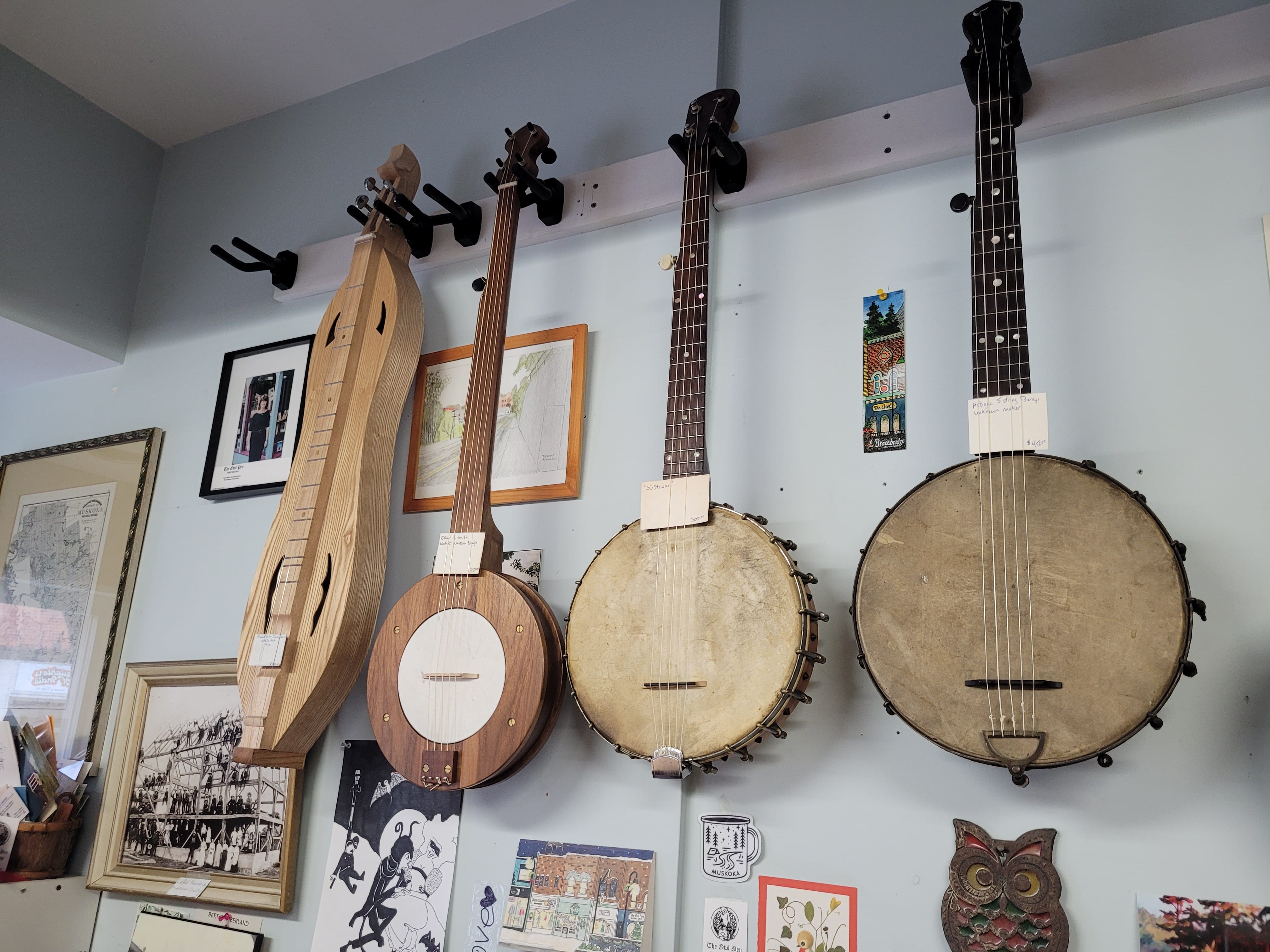 The Owl Pen, Bracebridge
Katherine Cumberland owns The Owl Pen in downtown Bracebridge, a family-run business for the past 31 years.
During the pandemic, the store took photos of sections of shelves and posted them to social media for people to purchase, giving customers a chance to see what was available to help get them trough lockdown.
"It was such a positive thing to come trough on their news feeds instead of the doom and gloom," says Cumberland. "People starting reading more, especially all those books they were meaning to read and new ones they could get delivered. Afterwards we had a lot of newer literature brought in which really changed our store."
As well as books there is a section for vinyl and musical instruments.
"Book stores are just a great place to come and hang out for a few hours," she says. "We are all about small-town life. Slow down. Breathe. We have rooms where you can just sit and enjoy; just be."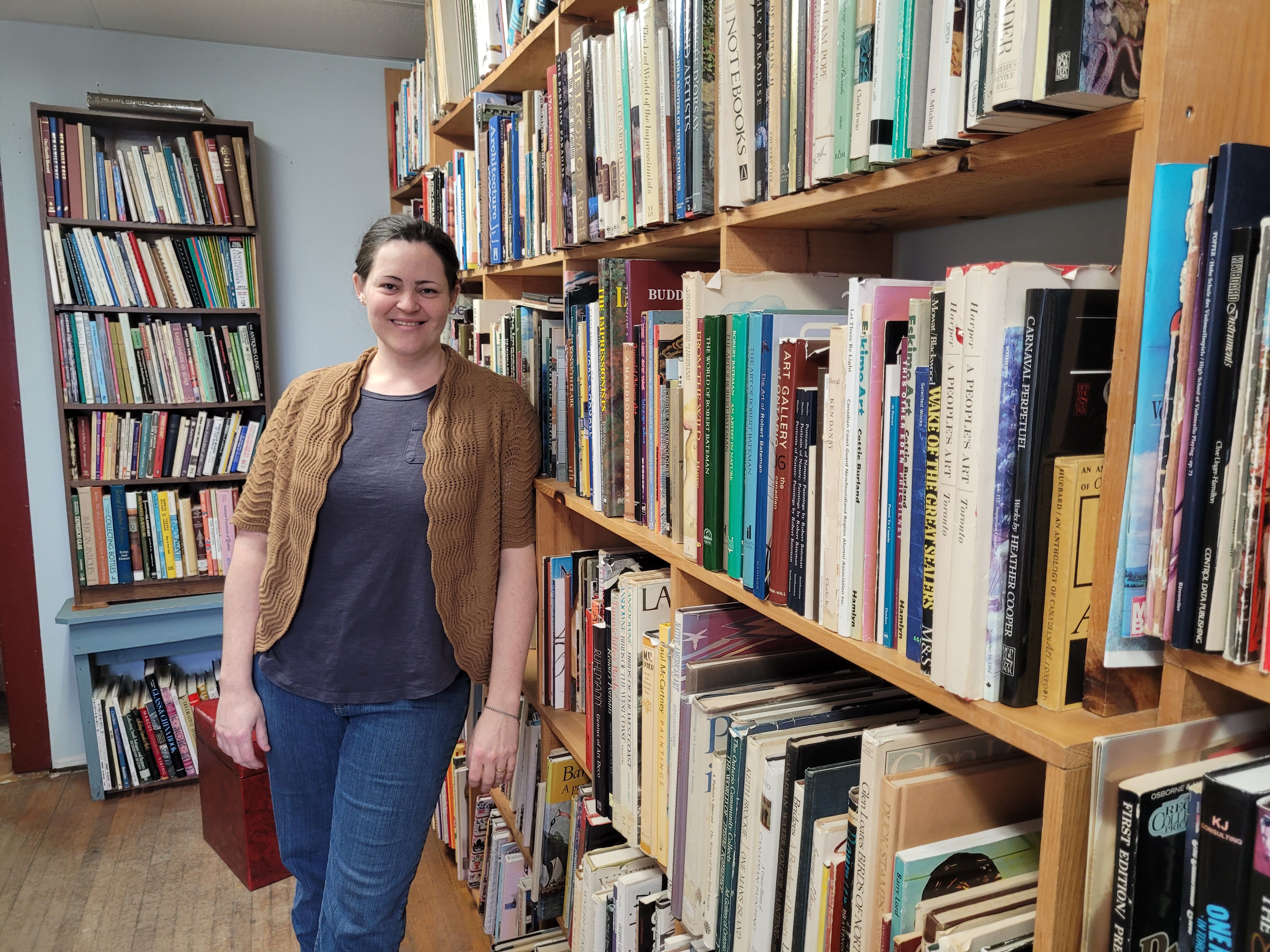 More wonderful reading…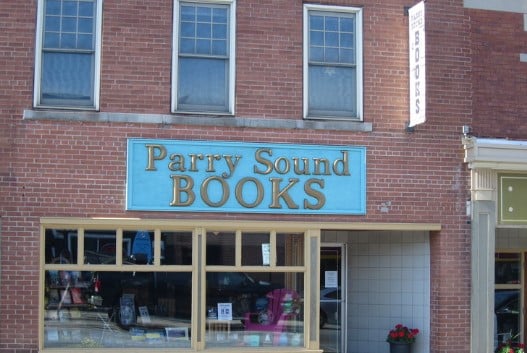 Opened in 1988, you'll find this popular gem in the historic Beatty Building right downtown. Co-owner Charlotte Stein has long been a champion of author events in town, and regularly reviews new releases and makes recommendations in her weekly column.
Be sure to sign up for their newsletter for all the latest book news and special events. And check out the walls for incredible original artwork by Charlotte's husband and co-owner, legendary Canadian painter and printmaker Alan Stein.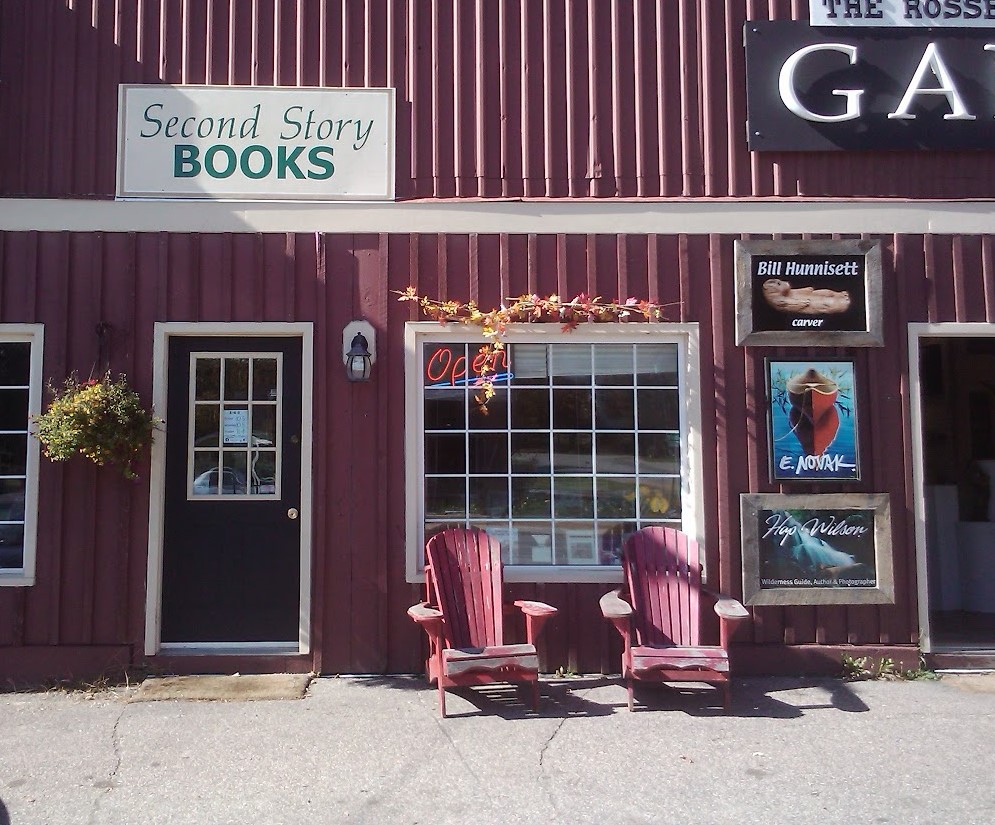 A fixture in the quaint village of Rosseau, Ontario, this book nook offers a treasure-trove of genres to suit all readers. Call ahead for opening hours, and take some time to explore the rest of the charming stores throughout one of the most famous places in cottage country.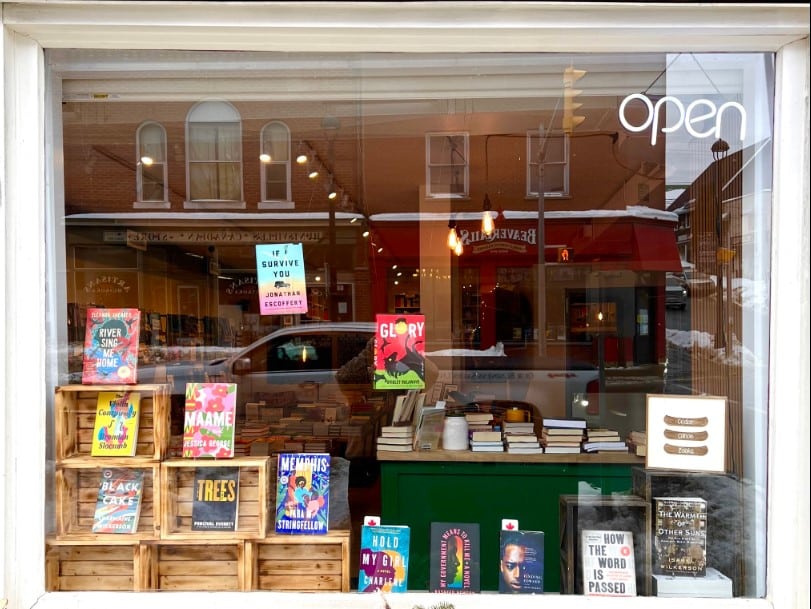 With the closure last year of the popular Coles store in the Huntsville Mall, readers in Muskoka's largest town (and plenty from further away who would travel to visit the store) were left bereft at not being able to peruse shelves for a good read. Excitement returned with the recent opening of a new local indie shop, Cedar Canoe Books, located right downtown! Head here to once again find the perfect read when you visit this iconic destination that's also a gateway to Algonquin Park.
A family-run bookstore located in the beautiful Almaguin Highlands (located just north of Huntsville if you're out touring). Stop in and browse a selection of new and used books or pick up something to tuck into during your stay.
Got a recommendation for readers visiting the region this spring? Email [email protected] and we will add it to the book list.
For more things to see and do in the great Canadian wilderness just north of Toronto and to plan your stay, visit TheGreatCanadianWilderness.com