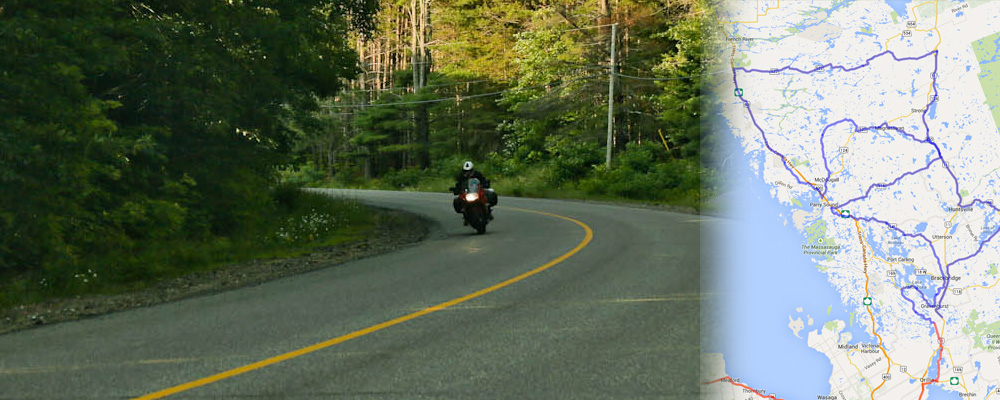 Ride The Edge – Motorcycle Touring in the Great Canadian Wilderness
Pristine forests. Lakes, rivers and cliffs. Winding backroads that range from tame cruisers to technical twisties. This is what riding in the Great Canadian Wilderness is all about.
Whether you've ridden in the region before, or are new to our roads, we've got something incredible to show you. A place where your ride includes popular cottage country haunts, and untouched forests surrounding twisty backroads that go on for miles. In the Great Canadian Wilderness, you can have it all.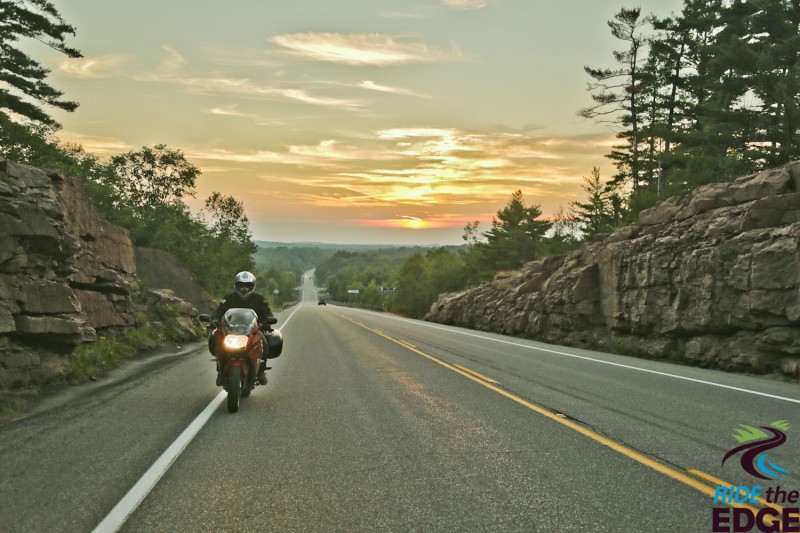 The Great Canadian Wilderness is home to four vastly different areas, which sets it apart from all other riding destinations.
Starting in the south, Muskoka is an internationally recognized vacation destination, with the tradition of resorting its cornerstone. Check out the wharf at Gravenhurst, the falls in Bracebridge, the arcade in Bala and the dining in Rosseau. You'll want to make sure you ride Southwood Road, Muskoka Beach Road, and County Road 26, as well as the mind-bending Highway 632 (you might want to keep your speeds down until you know what you're dealing with.)
Parry Sound is home of some of the best freshwater cruising in the world – you'll see Georgian Bay and the dozens of boats launching from the town harbour, and ride epic backroads like the 520, which goes on and on.
The Almaguin Highlands brings riders into some untouched Canadian wilderness, with a down home charm. Highway 522 and the Screaming Heads of Burks Falls can't be missed, nor can a stop in the charming town of Magnetawan. The Almaguin Highlands Visitor Information Centre is known as a staging point for riders arriving from all over the province.
And finally, majestic Algonquin Park contains only one highway – but this piece of twisty asphalt winds through Ontario's oldest and most beloved provincial park, taking riders to some of the best roadside stops in the province, like Lake of Two Rivers beach.
Of course, this is only a few of the roads and towns you'll experience on your trip through cottage country.
Last fall four motorcycle journalists from all over North America came to the Great Canadian Wilderness to Ride the Edge. Check out the video below to see what they had to say about it. Or check out their full review in Motorcycle Mojo, Inside Motorcycles, Motorcycle.com, TheMotoLady.com or RoadRUNNER Touring Magazine.