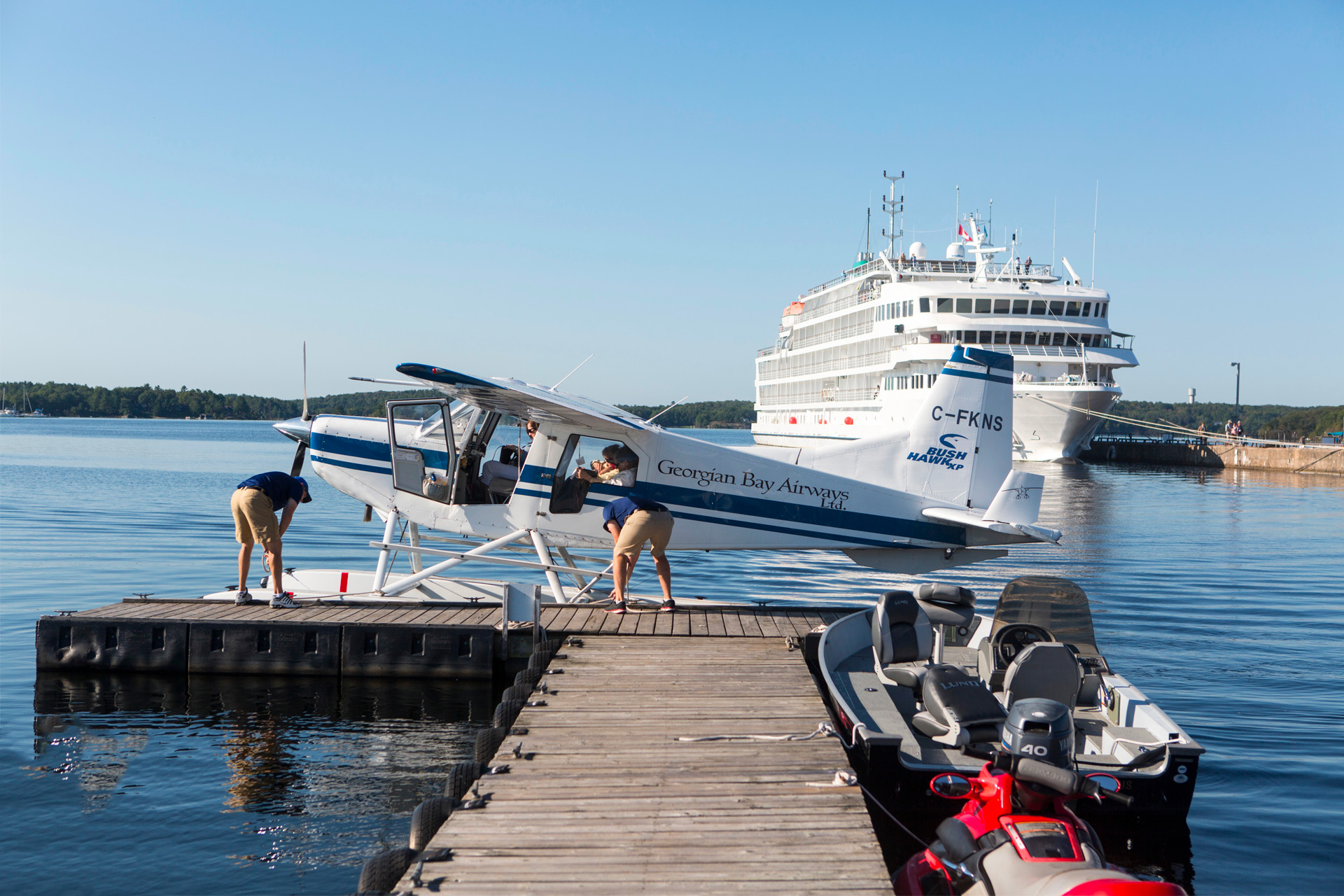 Parry Sound: The Bay & Beyond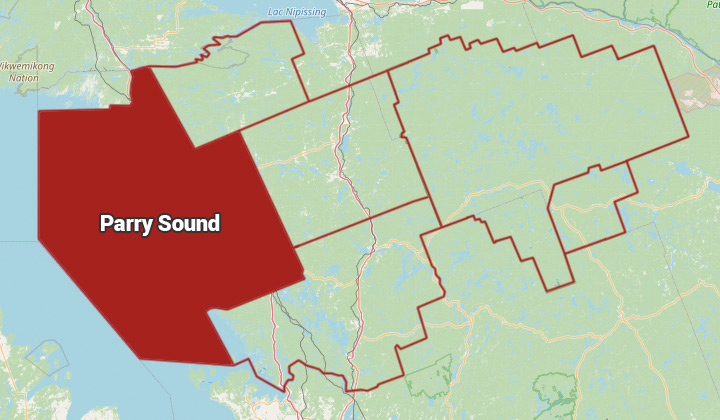 Explore the stunning provincial parks located nearby, including Killbear, Massassauga, Oastler Lake, Grundy, Sturgeon Bay and French River – and take part in interpretive programming during the summer months to learn a little bit more about wildlife and ecosystems in this part of Ontario. You can also traverse the Park-to-Park Trail system – over 200kms of linking trails – and naturalist and Indigenous representatives from the Georgian Bay Biosphere Mnidoo Gamii also sometimes offer guided opportunities to explore the unique ecology area.
Downtown Parry Sound, check out the fascinating exhibits at the West Parry Sound District Museum, then afterwards head up the iconic on-site fire tower for an exceptional view of the bay, or enjoy a rest among the beautiful displays of Tower Hill Heritage Garden. Also discover the Bobby Orr Hall of Fame and the Charles W. Stockey Centre for the Performing Arts (home to great concerts, the Bands on the Bay series in summer, and the world-renowned classical music Festival of the Sound).
When you're ready to experience some local flavor, enjoy dining at one of the many fine eateries located here. And if you're a craft beer enthusiast then you're in luck – the west Parry Sound district has two: Norse Brewery is located just north of town in Nobel and you'll find Trestle Brewing Company nestled just underneath its namesake landmark, the Parry Sound Trestle Bridge, which was once painted by legendary Canadian artist Tom Thomson. And if you're into craft spirits you'll want to check out Legend Spirits Co., they can be found here too.
Additionally, there are many incredible marinas that dot the coast, welcoming sailors and motorboaters alike.
Be sure to explore all the municipalities of the west Parry Sound district, each with their own unique sense of place and wonderful stops along the way!