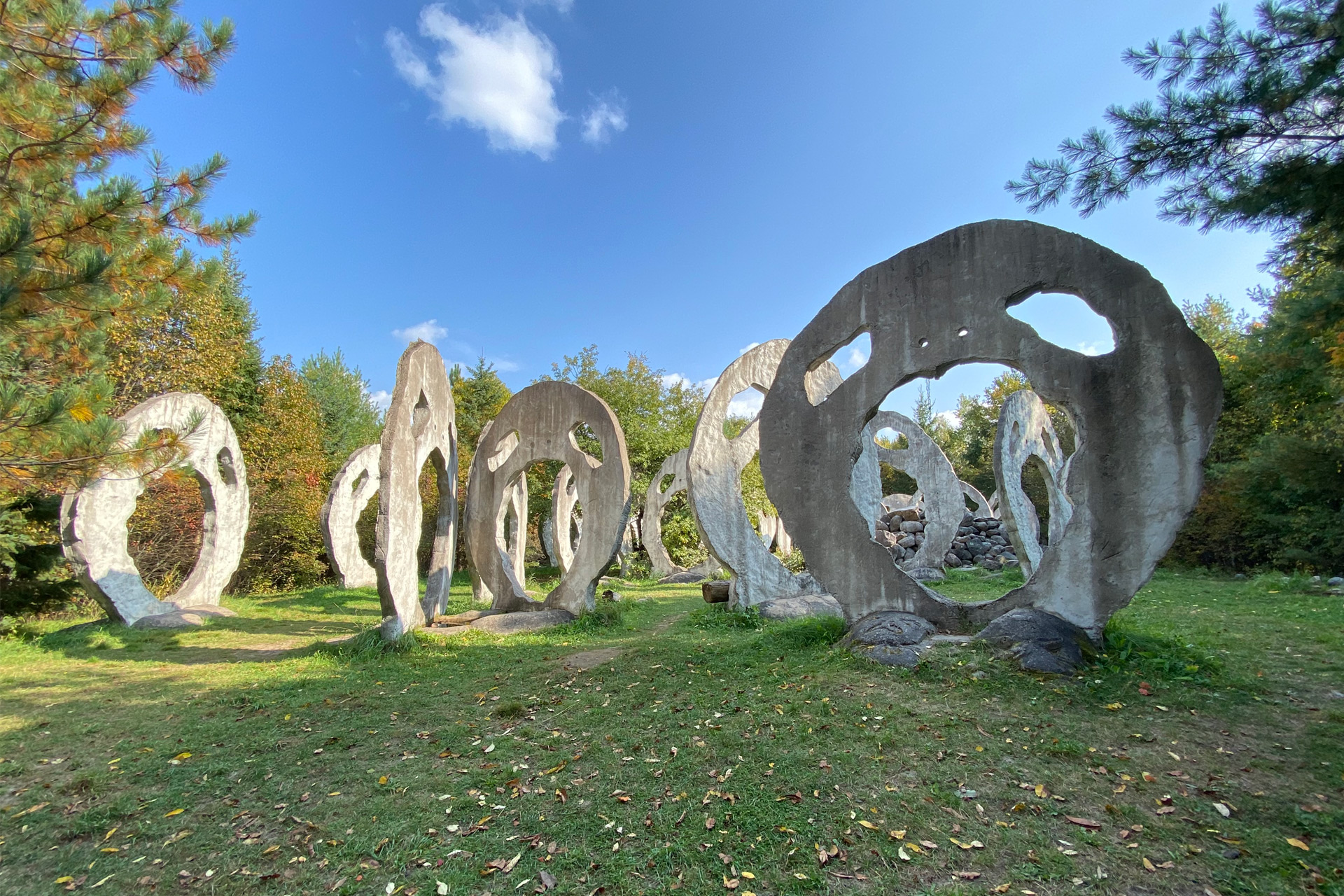 Almaguin Highlands
Just twenty minutes north of Muskoka, the Almaguin Highlands of Ontario features all that its neighbour to the south has to offer – but in its own unique way.
This area is one of the province's best kept secrets when it comes to places that are guaranteed to impress four-season travelers looking for something new to explore. With thousands of lakes and rivers, rolling hills and lush forests, and its location on the west side of beautiful Algonquin Park, the Almaguin Highlands region is an outdoor enthusiast's dream come true.
From the largest freshwater lake in North America without an island (Lake Bernard in Sundridge) to the beautiful Magnetawan River, from historic villages with captivating heritage, shops and dining, to charming festivals and events, the Almaguin Highlands offers visitors much to discover.
Find numerous outfitters who'll help prepare you for a visit into Algonquin Park (via multiple westerly access points) or Mikisew Provincial Park, meet members of the local arts community who will welcome you when you stop by one of the numerous studios and galleries that dot the region, and marvel at the Screaming Heads art installation in Burk's Falls, recognized as one of Ontario's most unique attractions.
For information visiting the Almaguin Highlands of Ontario, click here. Check out the links below for more great things to see, eat and do, and where to stay.