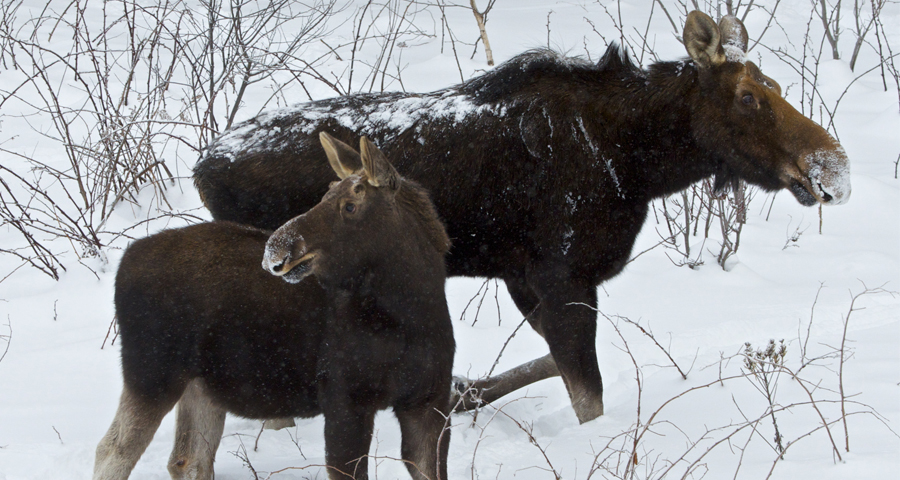 Winter in Algonquin Park
Please note: Our new 'Great Canadian Wilderness' website has replaced the old one that ran under our company name, Explorers' Edge. From time to time in an older post, you may see references to Explorers' Edge.
From skiing to camping, Ontario's most famous provincial park offers outdoor enthusiasts an unforgettable winter experience.
Canada's iconic park keeps its gates open year-round and travelers to this outdoor paradise in summer will be delighted by a return visit in the snowy season. Winter in Algonquin is guaranteed to impress!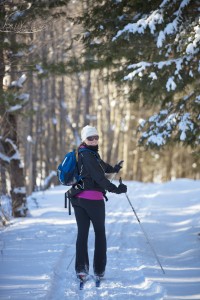 Nordic skiers will discover over 40 kilometres of groomed and over 20 kilometres of non-groomed cross-country ski trails. Check out the Current Ski Trail Conditions regularly to determine the state of trails after each snowfall.
Snowshoers and hikers will also have plenty of places to explore – though you'll be asked to keep off the groomed trails. Check out the Interpretive Trails for good spots (and note that not all the trails will have plowed parking).
Bird watchers will enjoy looking for winter species, and the handy Algonquin Park Birding Report gives you a heads up on what to watch for.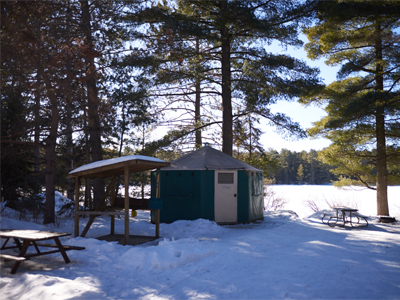 While snowmobiles are not permitted in the park (with the exception of going across the hydro line route through Clyde & Bruton townships), the Round Algonquin Park (RAP) loop is one of the most popular in the province – a tour that will see you traveling some of the most picturesque winter landscapes in the nation.
Ice skating can be found on the outdoor rink at Mew Lake Campground, where you'll be surrounded by towering, snow-tipped coniferous forests. Winter camping in seven heated yurts is also offered at Mew Lake – reservations are required to experience this incredible overnight adventure. If you're looking for more cozy accommodations, consider staying nearby.
Dog sledding adventures into the park are available – and are just about the most magical experience you'll ever have. Period.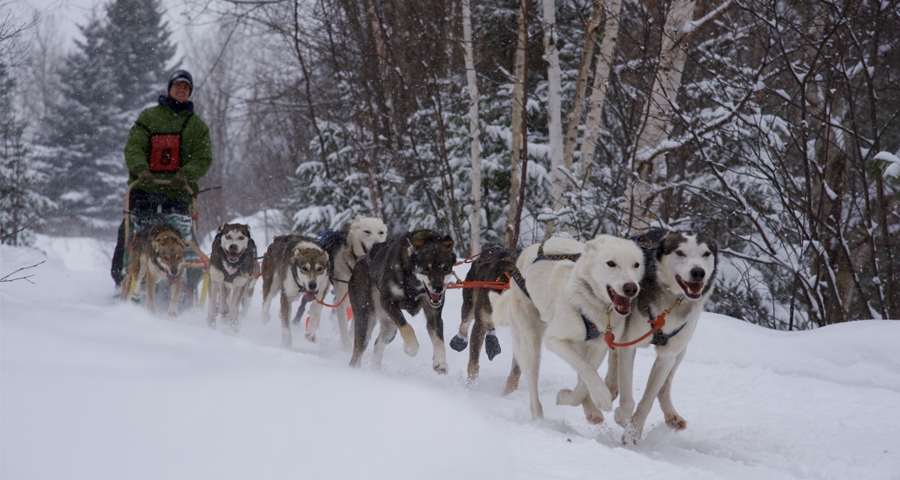 The fascinating Visitor Information Centre is open for winter hours, and the annual Winter In the Wild event will delight everyone who attends on February 18 – during the Family Day Weekend in Ontario. (Remember to dress appropriately for cold conditions.)
For more information on beautiful

Algonquin Park in winter

– including what's open and what's not – click here.
For information on nearby accommodation, click here.
Winter in the Wild Event – February 17, 2018