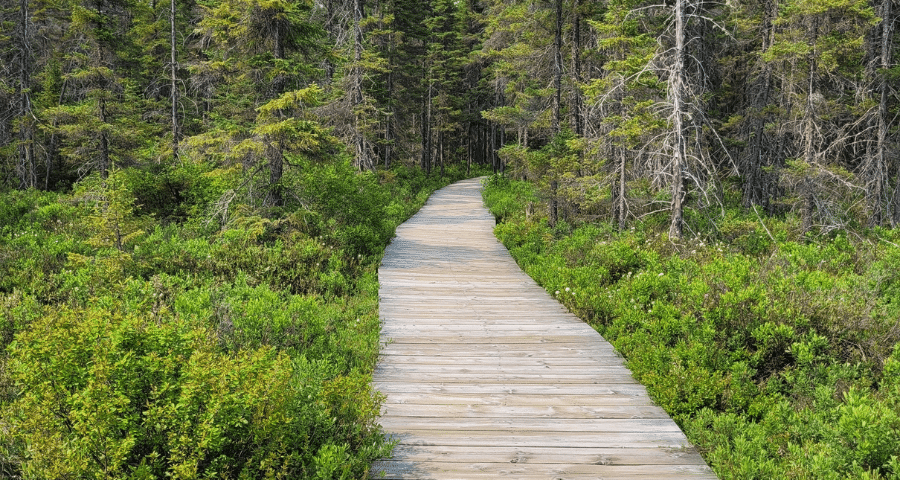 Wilderness For All: Accessibility Matters in South Algonquin
With Ontario's stunning landscapes providing an iconic backdrop for travelers visiting from all over the world, a group of dedicated tourism businesses in the township of South Algonquin are making sure everyone gets to experience the great Canadian wilderness just north of Toronto.
For a long time, tourism has primarily focused on offerings that suit travelers with no disabilities. But with a welcome rise in awareness about the need for inclusive experiences, things are changing, including in these parts.
Leading the charge are members of the South Algonquin Business Alliance. Determined that no one should miss out on being able to enjoy the great outdoors, the community came together to secure grants to start the work, and they also invested their own time and money to make extensive changes to accommodations and hiking trails across this gem of a spot on the south-east side of Canada's oldest provincial park. Accessibility is the name of the game here.
Andrew Michel runs Algonquin Accommodations, a group of hotels and cabins in Whitney. He has some disabilities himself so when the community decided to really focus on accessible accommodation and experiences, he threw himself in to upgrading the rooms, parking and pathways around his properties.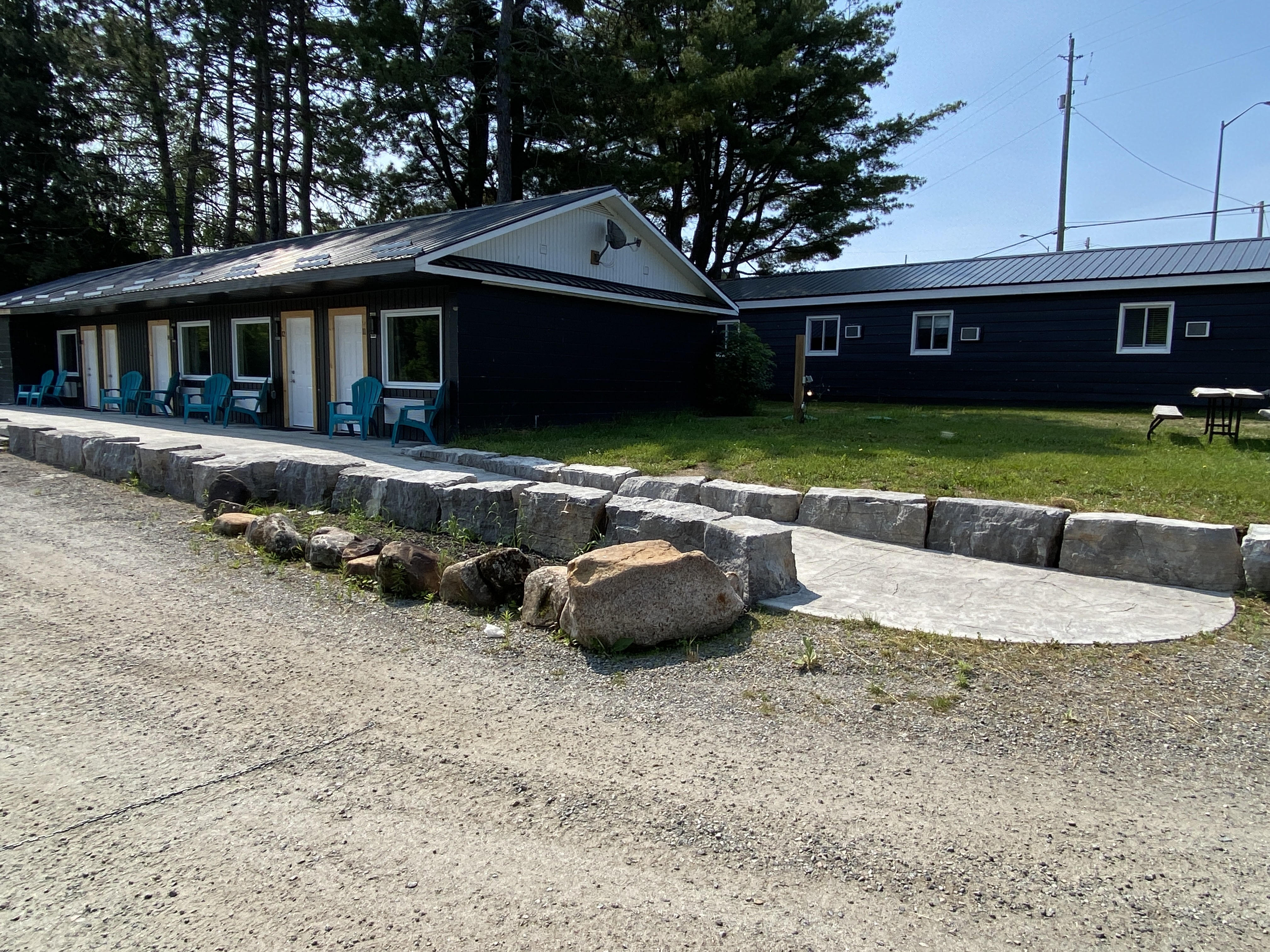 "We sourced some funding and everyone here got to work," said Andrew. "In a way, that was the easy part. Now we need to make sure everyone knows what we are doing. Everyone should be able to enjoy everything we have on offer here. That has been the driving force behind what we are doing. The outdoor experience is often full of 'can't dos'. Now they can."
There are three dimensions of accessibility: physical, sensory, and communication access.
Permanent needs (a disability that won't go away or improve – hearing loss, vision loss, mobility loss, learning disability),
Temporary needs (an injury that you will recover from, for example, a broken arm or leg, and need accommodation for a short time)
Situational needs (for example a family with a baby stroller or a toddler where a need exists but not necessarily due to a health condition)
Accessible tourism enables people with requirements, including mobility, vision and hearing, to function independently and with equity and dignity. There are very visible disabilities that accommodation and hiking trails can be altered to accommodate. There are also disabilities that are not as obvious at first glance. This includes someone with an environmental sensitivity – people who struggle with loud noises or bright lighting, for example. It also includes some seniors with mobility challenges who none-the-less don't want to give up an active lifestyle, or simply a family traveling with children in strollers.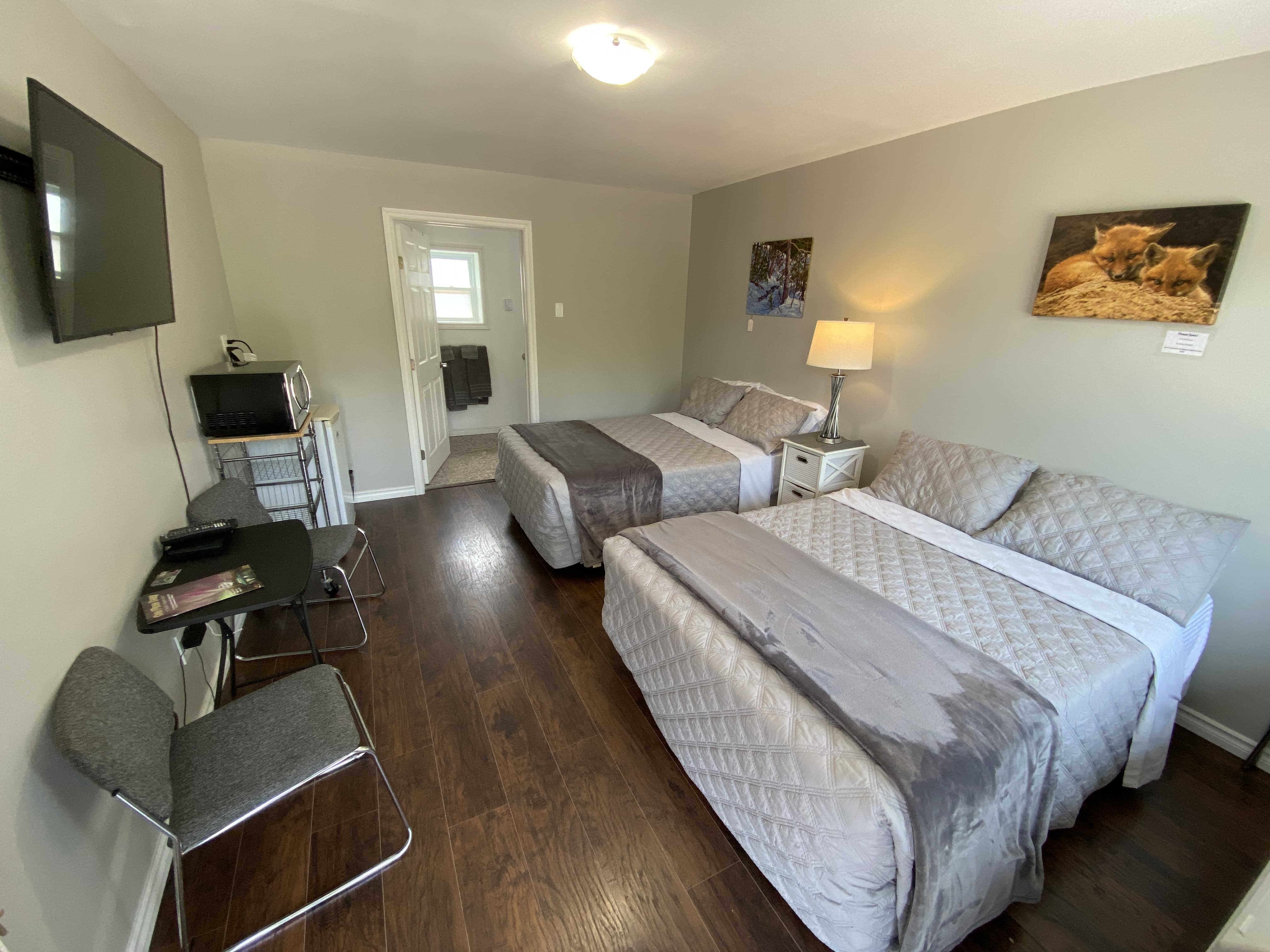 At Andrew's properties there are rooms with wider doors, and moveable furniture so the room can easily be set up to a guest's liking. There are easy-access bathrooms and showers, and the beds are at heights that are easier to get in and out of. Even special lighting has been installed for those with sensitivities. New concrete walkways have been poured around the properties to eliminate stairs and the décor was upgraded as well.
"It wasn't a case of just changing the rooms to accommodate a range of people," he said. "We wanted to make sure they were decorated to a high end to give everyone a great experience. "
Once one or two businesses became involved, the South Algonquin community rallied for the cause. Bongopix Tavern, Four Corners Algonquin, Four Seasons Algonquin, The South Algonquin Trails in Mattawa with help from the Eastern Ontario Trails Alliance and so many more businesses and trail networks all got on board to embrace the positive movement.
Owner of Four Corners Algonquin and past chair of the South Algonquin Business Alliance, Angela Pollak says being accessible to a socially, intellectually and physically diverse populations is core to their mission. "Our community's goal is to remove as many barriers as possible to help as many people as possible reconnect with the great outdoors," she said. "It's good for the community and it's good for business. Accessibility is a win for everyone."
Add in the trails of the Logging Museum and Spruce Bog Boardwalk just inside the East Gate of Algonquin Park and this area is becoming a must-visit destination to enable everyone to get out and enjoy what is on offer.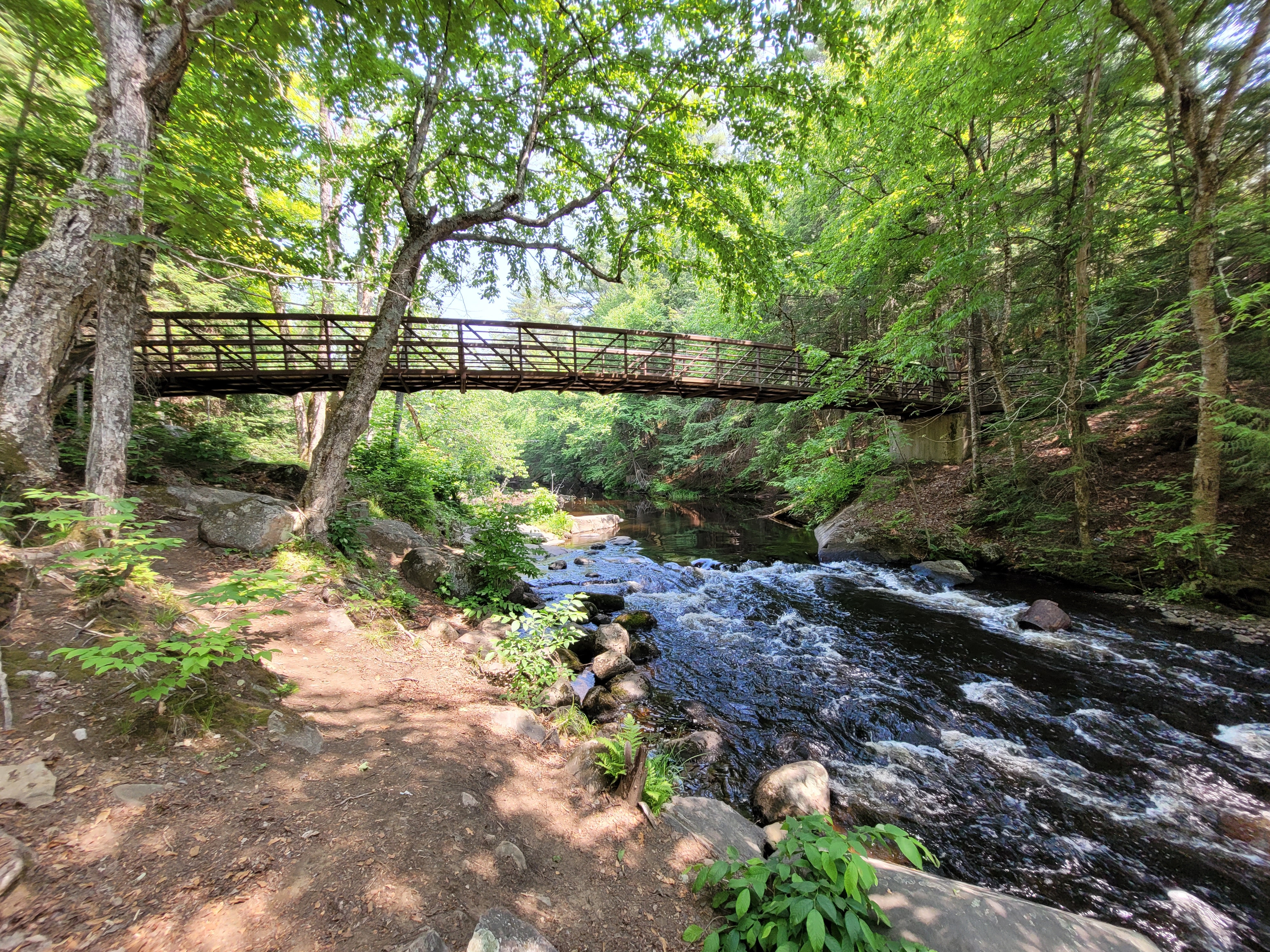 For more information South Algonquin, what there is to see and do, and to discover more about their accessibility mission, CLICK HERE.
Check out these other great trails and attractions that feature accessibility for all:
TRAILS
Algonquin Logging Museum Trail Algonquin Park
Bracebridge Bay Trail Bracebridge (from Kelvin Grove Park)
Fairy Vista Trail Huntsville
Fire Tower Trail Algonquin Park
Gravenhurst Historic Mural Routes Gravenhurst
Guncotton Trail Nobel
Hunter's Bay Trail Huntsville
Killbear Provincial Park Recreational Trail Nobel
Lake of Bays Heritage Walking Tours Baysville, Dorset & Dwight
Leo Heritage Trail Gravenhurst
Lion's Park Boardwalk Kearney
Pakeshkag Lake Trail at Grundy Provincial Park Britt
Rotary Algonquin Regiment Waterfront Trail Parry Sound
Sandsmen Trail at Muskoka Lakes Farm & Winery Bala
Spruce Bog Boardwalk Trail Algonquin Park
Stubb's Falls Trail at Arrowhead Provincial Park Huntsville (first half from main parking lot)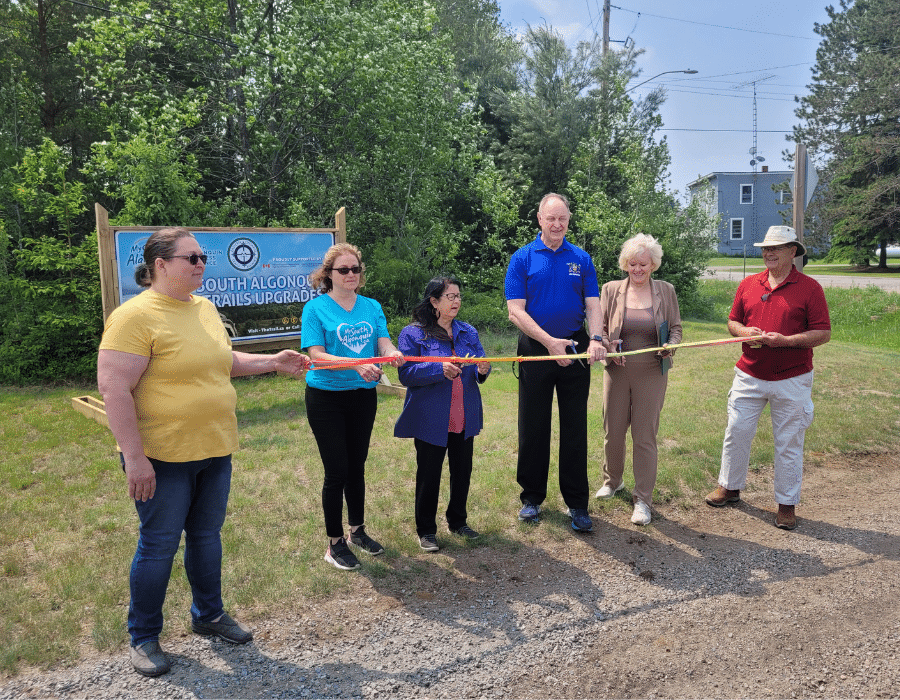 ATTRACTIONS
Island Queen Cruise Parry Sound
Algonquin Logging Museum Algonquin Park
Algonquin Park Visitor Centre Algonquin Park
Bobby Orr Hall of Fame Parry Sound
Georgian Bay Tours Carling
Killbear Provincial Park Visitor Centre Nobel
Muskoka Heritage Place Huntsville
Muskoka Steamships & Discovery Centre Gravenhurst
Parry Sound Cruise Lines Parry Sound
Sunset Cruises Port Carling
Tour Muskoka Mactier
West Parry Sound District Museum Parry Sound

ARTS & CULTURE
Algonquin Theatre Huntsville
Charles W. Stockey Centre for the Performing Arts Parry Sound
Gravenhurst Opera House Gravenhurst

For more information on visiting the great Canadian wilderness just north of Toronto, CLICK HERE.