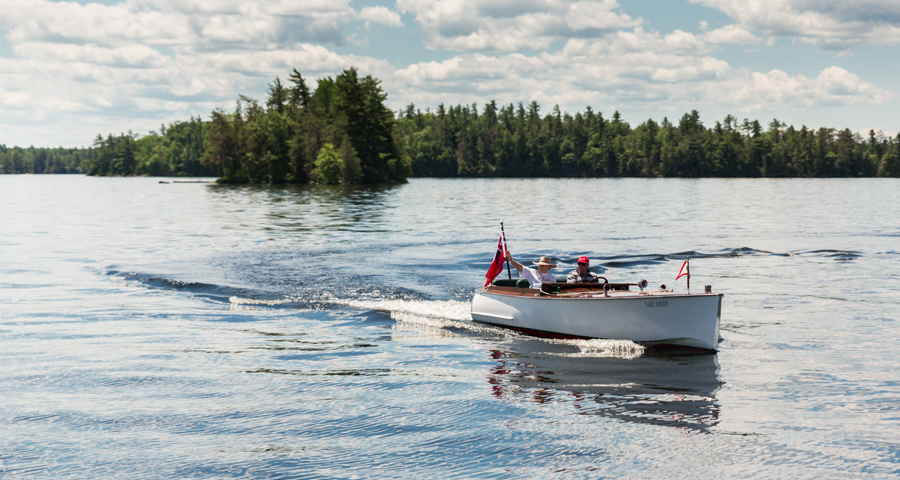 Spring & Summer in Muskoka Lakes: Cottage Country's Finest
Frozen lakes give way to sparkling blue waters, and the doors spring open again to one of Ontario's most popular tourism destinations.
Home to Muskoka's iconic cultural lifestyle, the Township of Muskoka Lakes is a must-see and do hotspot for folks who want a rejuvenating getaway once the warmer weather arrives. With charming historic towns and villages located here (such as Bala and Port Carling), there's plenty to explore and much to experience, including the great outdoors. Here's what to consider when making your plans:
HIKING
It's a bit of a secret that Muskoka Lakes is home to some of the coolest trails in the area. Head to the Torrance Barrens Dark Sky Preserve (day or night) for incredible landscape, Huckleberry Rock Lookout Trail for one of the finest vistas in all of cottage country, Hardy Lake Provincial Park for great trails for walking and running, and the Skeleton Lake Fish Hatchery Trail for something totally unique. You can also explore the trails at Johnston's Cranberry Marsh and then enjoy a tour and tasting at the adjacent Muskoka Lakes Winery (where they make products out of fruits indigenous to the region). For more beautiful trails to explore in Muskoka Lakes this spring and summer, click here.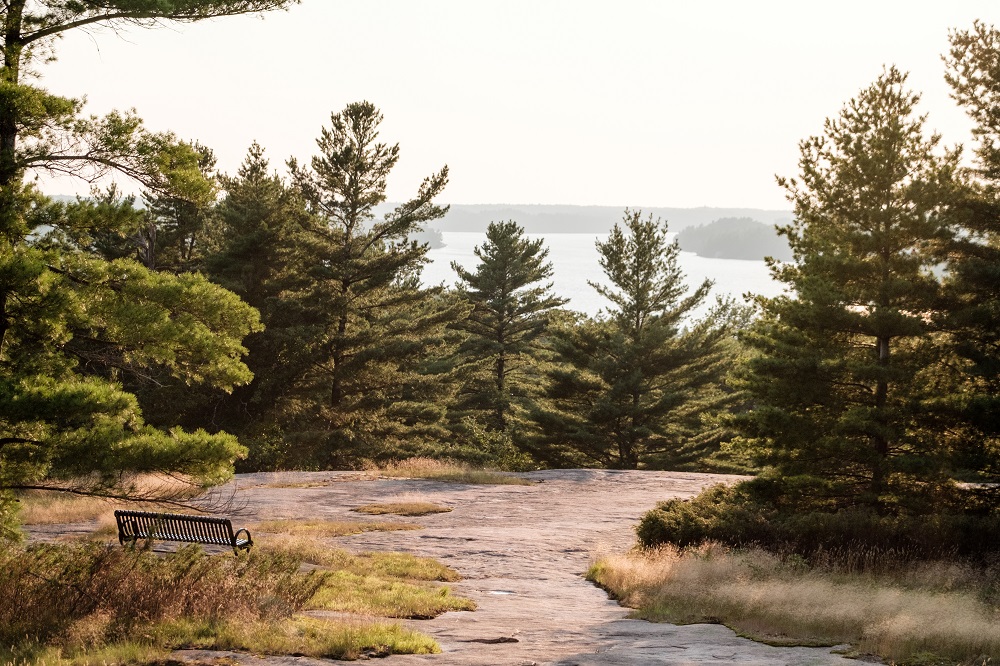 STUDIOS & GALLERIES
Muskoka Lakes is known as much for its creative arts scene as it is for the lakes that abound here. With some of the nation's finest landscapes to inspire them, artists in these parts have been turning out incredible works and wares for generations. Visit studios and galleries throughout the region to be inspired yourself. For a list of studios and galleries in the region click here, or check out the following:
Catto Gallery Port Carling
The Dabbling Duck Arts & Crafts Gallery Port Carling
Fromme-Douglas Gallery Port Carling
Muskoka Fine Art Gallery Port Carling
Muskoka Place Gallery Port Carling
P.O.S.H Fine Art & Pearls Port Carling
Red Canoe Gallery Port Carling
Ryan Fine Art Gallery Port Carling
The Stable Studio Utterson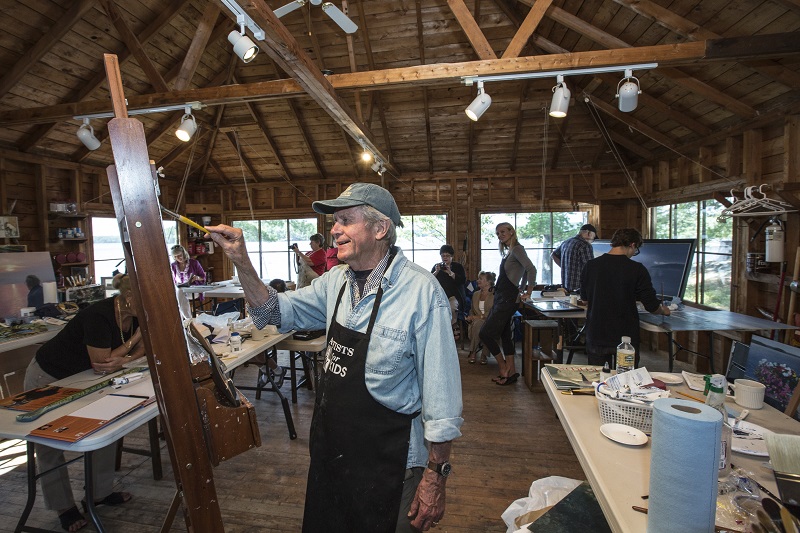 CRUISES / BOAT RENTALS
Summer means getting onto the lakes, either on a guided tour with Sunset Cruises (whose Captains will steer you through amazing scenery while regaling you with local history), or if you'd rather head out on your own, consider renting a boat one of the following marinas (where you'll likely find watersports equipment available too):
Bala Cove Marina Bala
Beaumaris Marina Beaumaris
The Cove Muskoka Marina Mactier
Muskoka Launch Livery Port Carling
Northland Recreation Utterson
Port Sandfield Marina Port Sandfield
Ride Muskoka Bala
Skeleton Lake Marina Utterson
Summer Water Sports Minett
Walker's Point Marina
Windermere Marina Windermere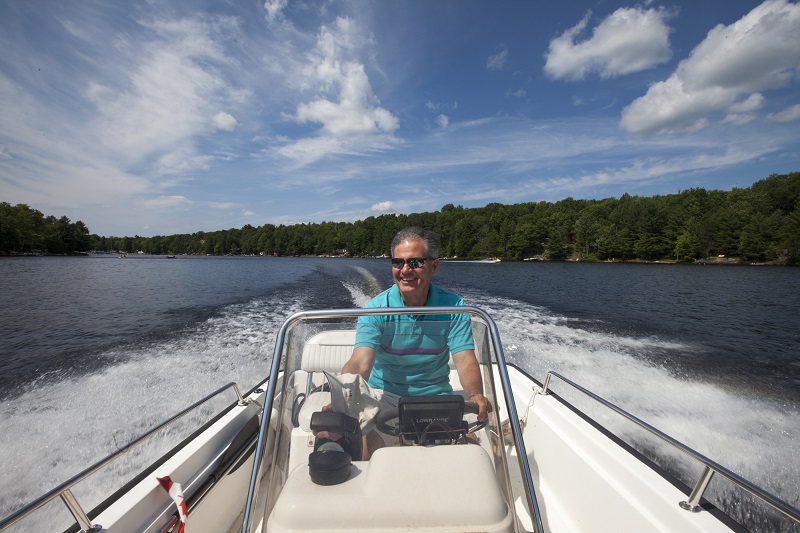 PADDLING
Propel yourself out on the brilliant waterways and experience the ultimate serenity of life on the lake. Check out these places for rentals or lessons:
Summer Water Sports Minett
Operates the waterfront at Clevelands House (check out the water park!) and offers rentals for the general public of canoes, kayaks and SUP.
Muskoka Paddle Shack Bala
Rents canoes, kayaks & SUPs
Hatchet's Rowing Centre Port Carling
Drop-in classes in the summer months
Beaumaris Marina Beaumaris
SUP rentals
Bala Cove Marina Bala
Rents kayaks & SUPs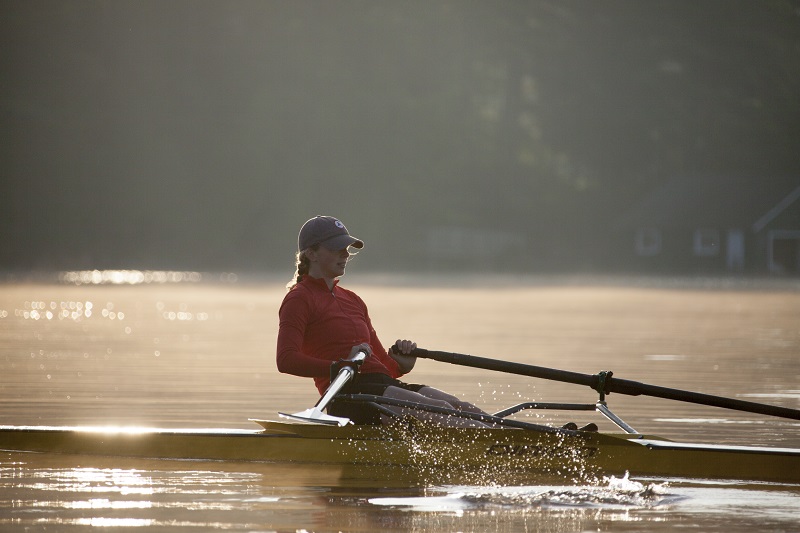 MORE TO DO
Visit these studios for the tranquil encounter with Yoga classes lakeside: Active Turtle Yoga Bala, Power Yoga Canada Muskoka, Minett. Anglers will want to head to Bait, Tackle & More in Glen Orchard or Purk's Place in Bala on the west side of Muskoka Lakes, or Ullzwater Bait on Highway 141 to the east.
EVENTS
There's always something happening throughout Muskoka Lakes once May arrives, from epic concerts to one-of-a-kind shows. Here's just a partial list of what's happening: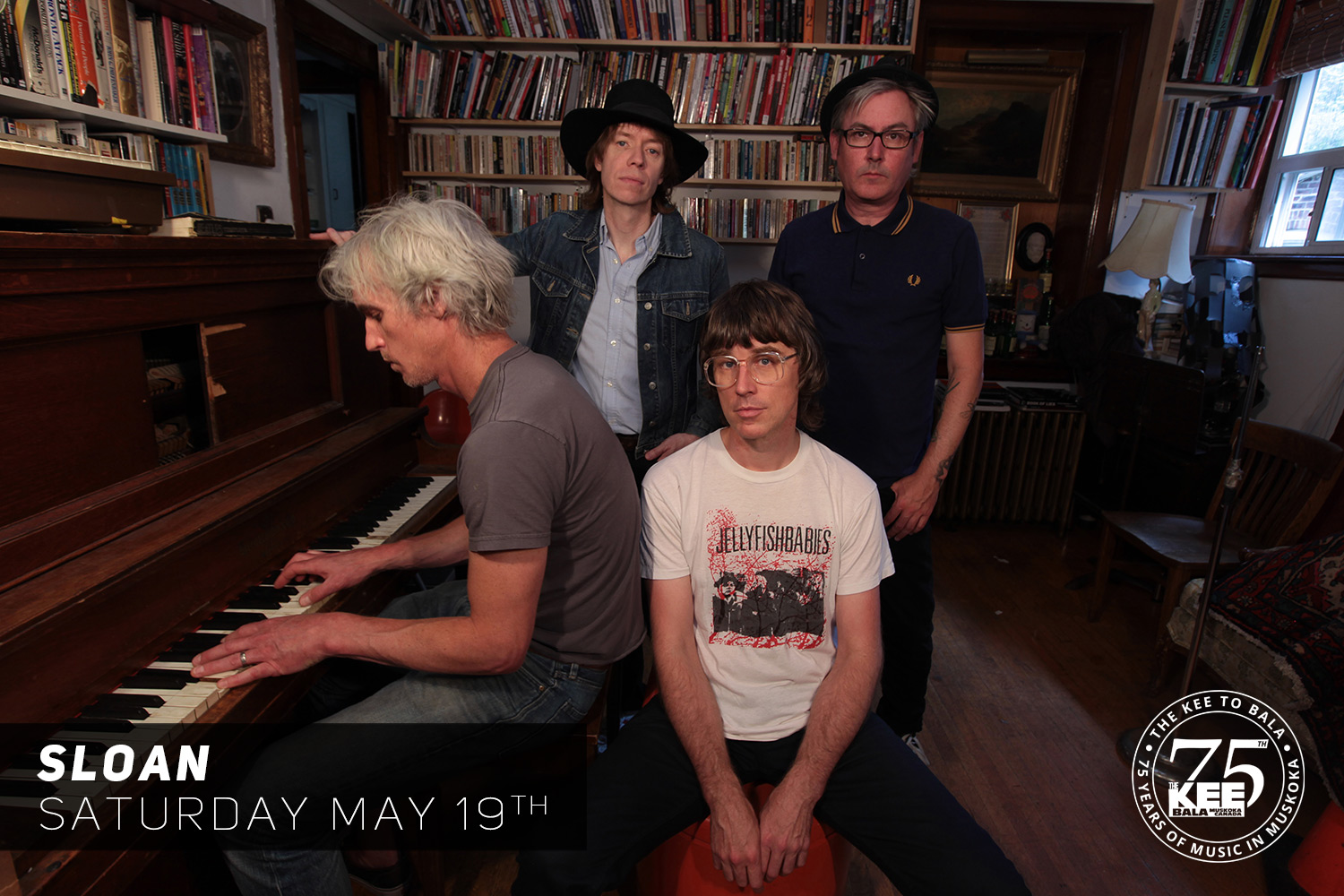 MAY
Windermere Golf & Country Club Opening Day May 4
Hatchet's Rowing Spring Time Trial Event May 12
Muskoka Lakes Museum Open House May 19
Sloan at the Kee May 19
Sunday Funday at The Kee May 20
JUNE
Bala's Museum Spring Opening Day June 2
Spotlight on Muskoka Lakes June 15
Sunset Cruises Father's Day Cruise June 17
Bala Farmers' Market Opening Day June 25
Port Carling Farmers' Market Opening Day June 28
Terry Fox Golf Tournament at Windermere GCC June 28
Rosseau Farmers' Market Opening Day June 29
Giddy Up Country Party at The Kee June 30
Bala Antique Show June 29-July 1
WHERE TO EAT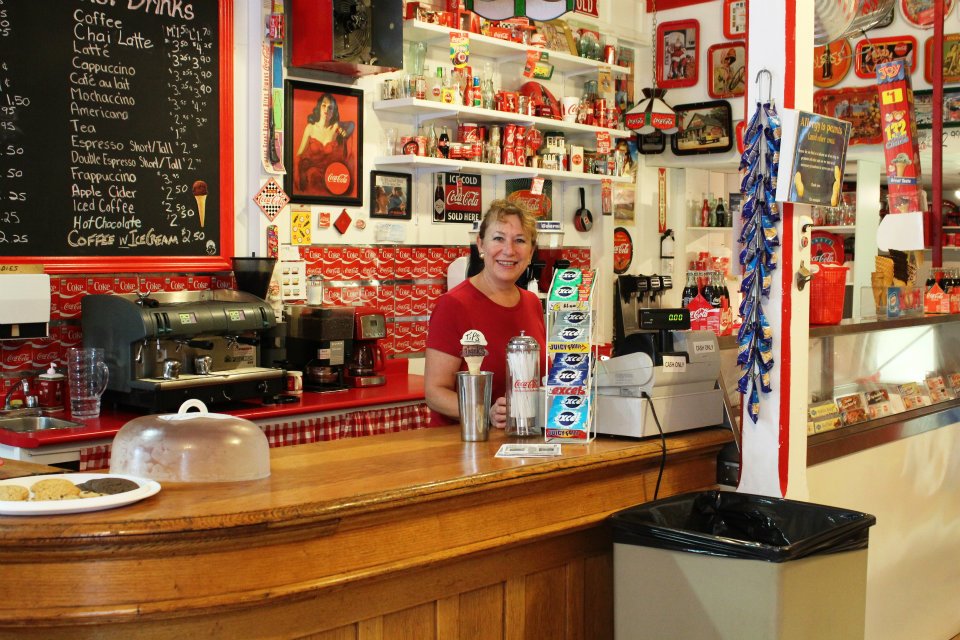 Enjoy great eats and sweet treats at the following establishments (some open as of the May long weekend only) – the perfect places to stop for a break on a warm, sunny day:
Don's Bakery Bala
Cottage Cravings Bala
Abby's Bakehouse Port Carling & Minett
Mooskokas Port Carling
Ice Dreams Soda Shop Bala
Clear Lake Brewery Torrance
Muskoka Lakes Winery Bala
For a list of exceptional restaurants, pubs, bars and grills in the Township of Muskoka Lakes, click here.
WHERE TO STAY
There are plenty of traditional resorts, B&Bs, campgrounds and other fine accommodations in the Township of Muskoka Lakes. Click here to find the perfect place to stay while you visit this spring and summer.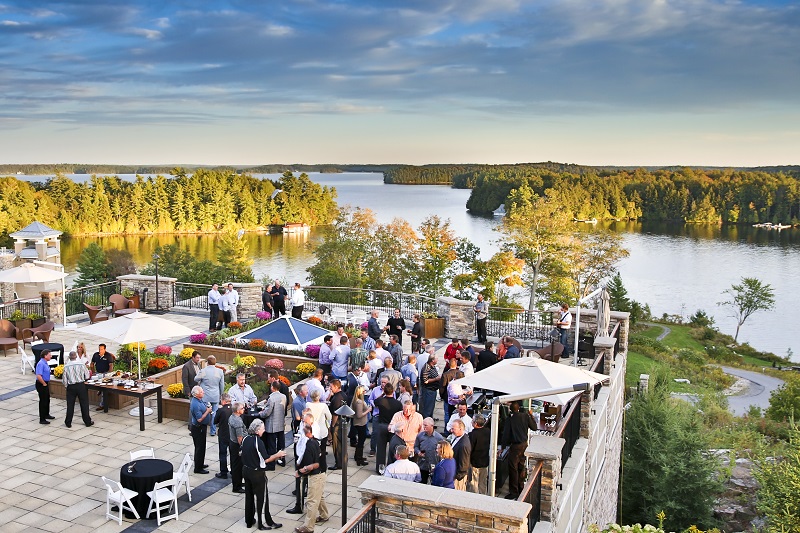 This spring and summer, head to the Township of Muskoka Lakes in the heart of Ontario's cottage country and get a taste of life on the lakes.
To plan your stay, click here. For directions to the Township of Muskoka Lakes, Ontario, click here.