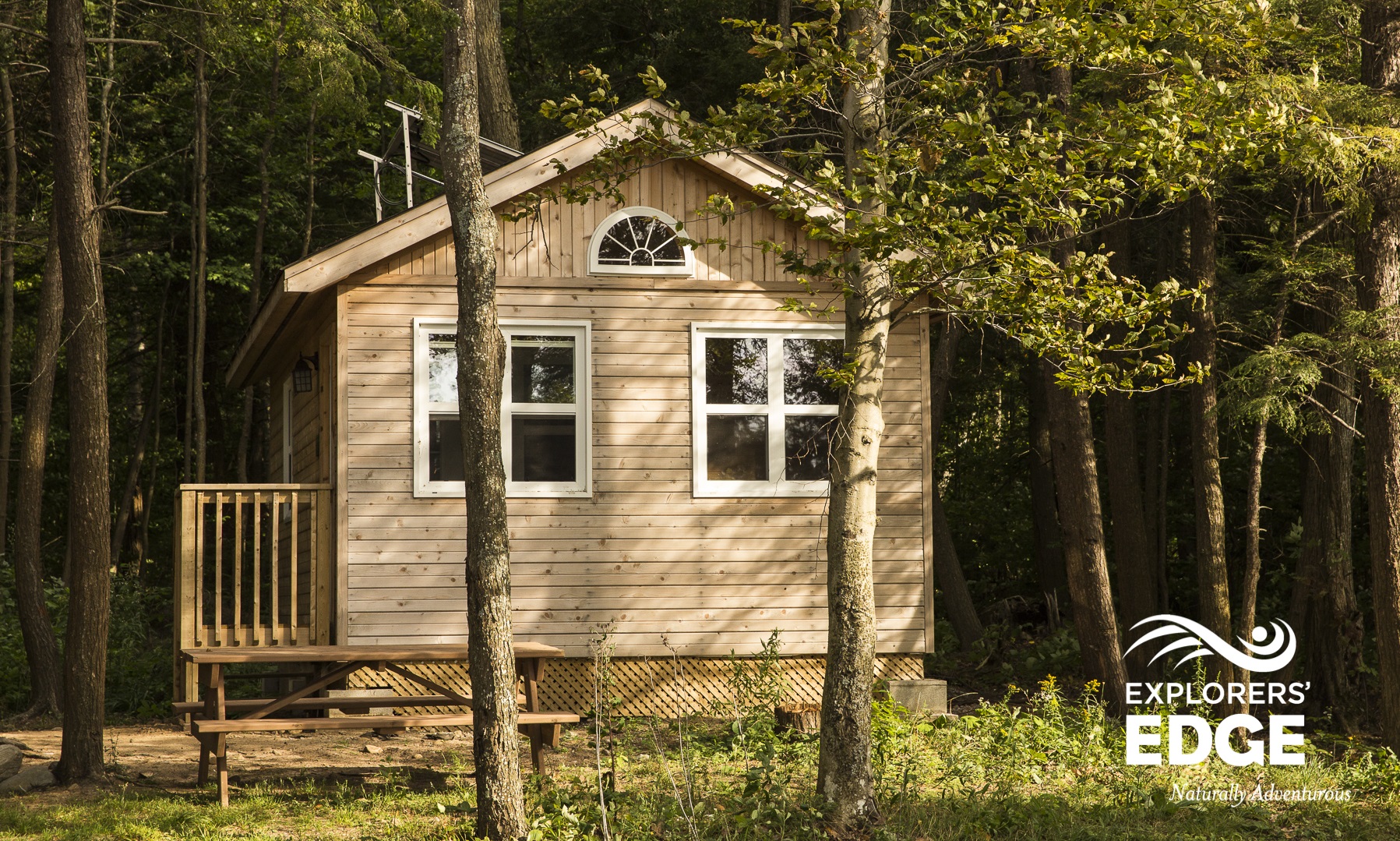 Glamping at Georgian Bay Islands National Park
Please note: Our new 'Great Canadian Wilderness' website has replaced the old one that ran under our company name, Explorers' Edge. From time to time in an older post, you may see references to Explorers' Edge.
Photographer Scott Turnbull went to the only national park in the Explorers' Edge region to find out about the newest outdoor adventure trend.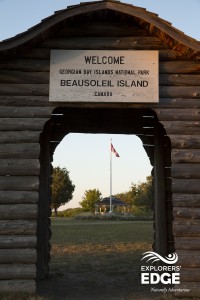 As a long-time wilderness camper, I was curious about the term "glamping" when it started popping up in news feeds. Short for "glamorous camping," this sort of fancied up way of getting your outdoor fix is ragingly popular in the UK and the US. Instead of tents, sleeping bags and previously dehydrated meals, think luxury cabins, five-star, gourmet dinners and spa treatments. In the Explorers' Edge region, there are a few options for this new type of gentle wilderness adventure, albeit not as decadent as some other offerings around the globe. So my wife Miranda and I decided to try out first-hand the new (as of 2013) cabins for rent at Georgian Bay Islands National Park, near the south-western-most tip of Muskoka.
Catching the water-taxi from the park office in Honey Harbour, we made the short trip across the water to Beausoleil Island, the largest of the 63 islands that make up Georgian Bay Islands National Park. Upon arriving at the island wharf, we discovered all of our gear had been neatly packed into a handcart, and friendly park staff pointed the way towards our home for the night, a rustic pine cabin overlooking the sparkling blue waters of Georgian Bay.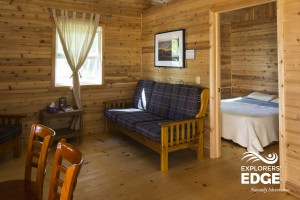 When we were planning the trip, we toyed with the idea of bringing our two young children along, but not being totally sure what to expect, we left them behind. Of course, once we arrived at the cabin, we realized it was a child's paradise, with a long sand beach, large grassy area under towering trees, and an impressive playground with countless swings. The exceedingly family-friendly cabins are found at the Cedar Spring area of the island, while a short walk or bike ride takes you across the island to the more rugged Christian Beach cabins, which are a bit smaller, and perfect for a romantic getaway.
Renting bikes from the Park's office, we toured the south end of the island until the end of the day, visiting various spots along the shoreline to take a few swims, seeing the old island cemetery where some of the original inhabitants rest, and stopping at the lookout that commands impressive views across the Bay.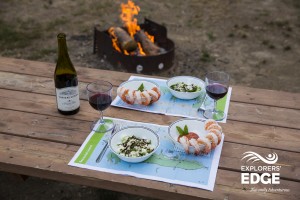 Back in the cabin for dinner, we cooked a feast on the provided propane barbecue, and ate a meal beside a roaring campfire that would have been impossible to prepare camping. While you can't cook inside the cabins, each features a small kitchenette with a fridge, cookware, plates and cutlery, which allows you to be as gourmet as you are able on the outdoor barbecue and propane burner. A brand-new "comfort station," which Miranda said was "hands-down the nicest, cleanest public bathroom I've ever seen" sits a way behind the cabins, and the attached outdoor dish-cleaning area made clean-up lightning-fast.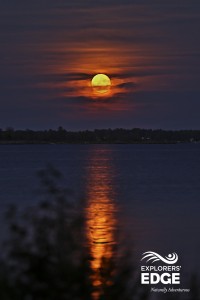 After dinner, we raced back across the island to Christian Beach for an incredible sunset, although with the vantage point from the beach looking due west, it's easy to imagine that every sunset there is one to remember. An exhilarating ride on the trail in near darkness took us back to Cedar Spring, where a stunning moonrise was waiting to greet us by the eastern shore. Seriously, this place!
A little star-gazing later, we were ready for bed, and this is where the glamourous part of the camping really comes into play. Instead of crawling into an invariably humid sleeping bag in a sticky tent that's sitting on rocky ground, we instead slipped into a queen-size bed, freshly made with our own sheets and blankets.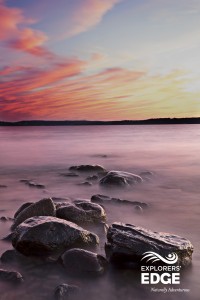 Morning brought still water, a bright sunrise, fresh coffee and another bike tour around the end of the island. After one last cooling dip in the water and a height contest on the playground swings, we were back on the water taxi to the mainland. On the boat trip on the way back, Miranda and I planned a minimum of two return visits – one with extended family and kids to the Cedar Spring cabins and a couples' retreat to the cabins at Christian Beach. I don't think we'll be putting our tents and camping gear on Craiglist just yet, but they'll definitely see a little less use now that we've discovered glamping.
Cabin rentals are available until Thanksgiving Monday, and fees include water transportation and mainland parking. For more information on cabin rentals in Georgian Bay Islands National Park, click here.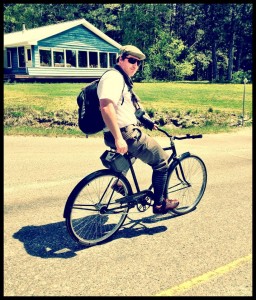 Guest Blogger: Scott Turnbull
Scott Turnbull is a professional photographer in Muskoka. You can visit him and his jewellery-designing wife, Miranda, at their studio in Windermere, Ontario.
*First published in August of 2013.