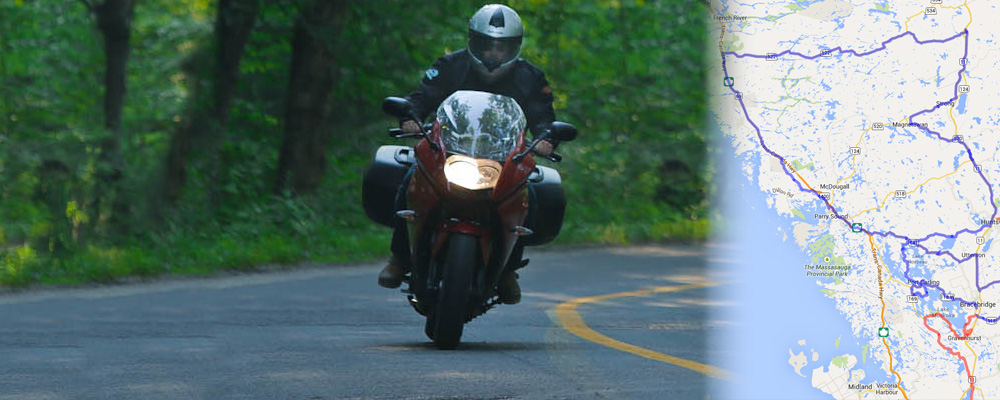 Motorcycle Touring in the Great Canadian Wilderness – The Big Loop
We've created two loops with your on-road riding experience as our top priority. We've taken the best roads in the region and combined them to give you two great touring options.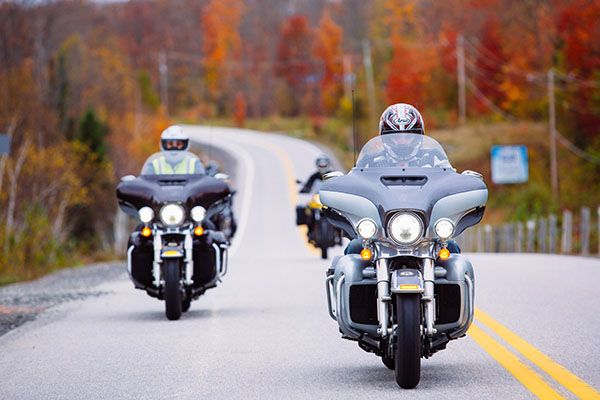 The Big Loop is built for high-mileage touring. Clocked at just under 1000 km (620 miles), this route takes riders on a slightly different combination of roads, and adds a ride through Ontario's oldest and most beloved provincial park, Algonquin Park. Using a different set of roads, it takes riders deep into the wilds of the northern reaches of the great Canadian wilderness just north of Toronto.

View Ride the Edge – The Long Loop in a larger map
We've included downloadable maps below – if you want to pre-book your hotels, which is recommended throughout much of the riding season, check out our accommodations.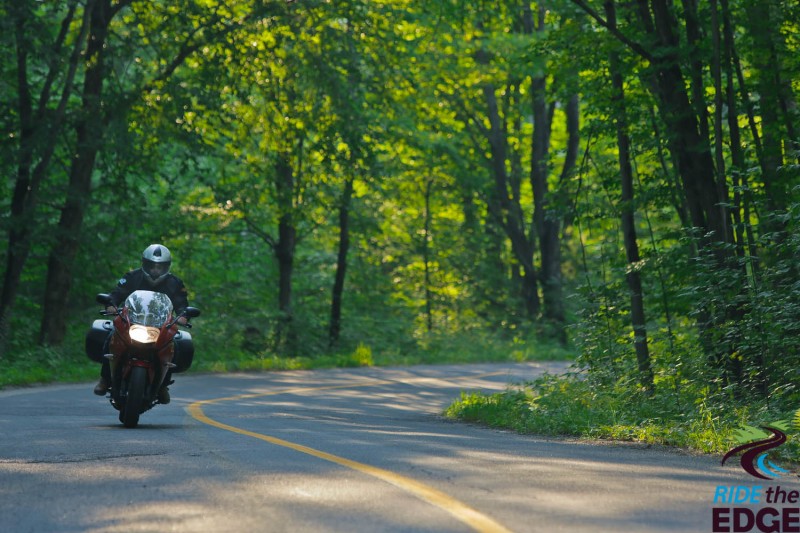 Both routes are built with an eye towards the best on-road experience possible. We've ruled out anything straight and flat, and made sure to keep you entertained. Scenery, road quality and entertainment-value take the front seat here.
This GPX file will work with Garmin and TomTom GPS units: The Big Loop. Click below for a shorter loop suitable to day trips, a list of the top roads in the region, and help on planning your trip!