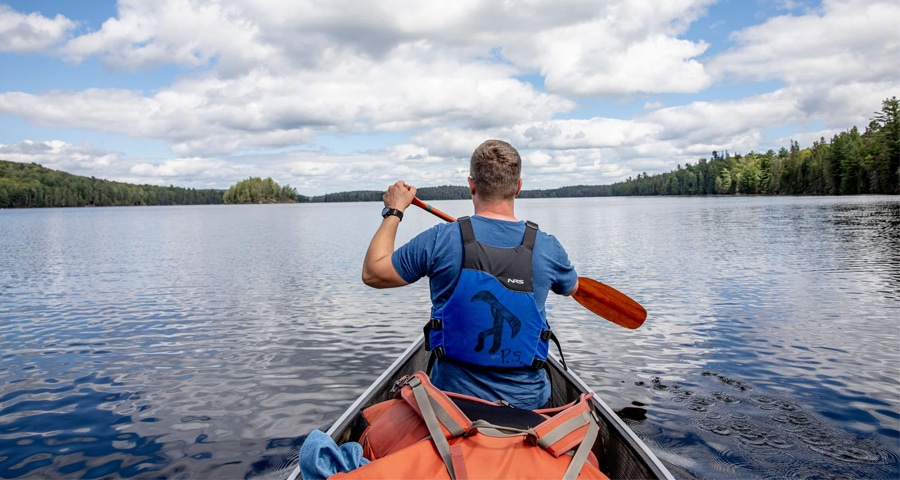 Paddle Prattle: Canoe, Kayak & SUP North of Toronto This Spring
Just as a city is known for high rises and condos, the great Canadian wilderness just north of Toronto is recognized globally for thousands of iconic lakes and rivers, including beautiful Georgian Bay. With more fresh water than you can shake an oar at, this is a paddler's paradise second to none in the world.
Since time immemorial, Indigenous cultures have understood the gifts that come from being on and close to water. And for centuries, paddlers of all sorts have traversed the many water bodies found within these traditional territories of the Anishinaabeg, Algonquin, Mohawk and Métis peoples, using vessels that originated with them. Thankfully, traditional and sacred canoe builds still take place, ensuring the survival of sacred, authentic, Indigenous cultural practices.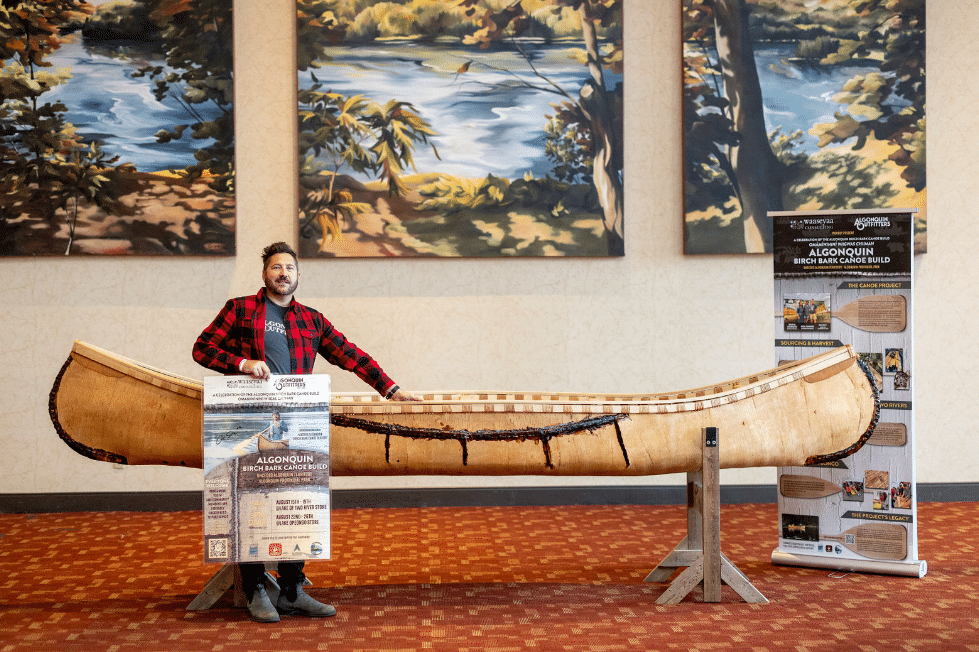 And though the technology of boats may have evolved over the years, the lure of propelling oneself with nothing more than a paddle remains one of the most definitive ways to connect with Nature that a person can experience – and it truly is a quintessential Canadian experience.
Here are some suggestions for experiencing the serenity – and challenge – of paddling to your heart's content in this neck of the Ontario woods.
Sea Kayaking on Georgian Bay
Beautiful Georgian Bay is one of the most spectacular bodies of water to explore anywhere in the world, and it's no wonder UNESCO designated this archipelago as a significant biosphere. Sea kayaking is a great way to experience the 30,000 Islands, as they are mostly accessible by water, and this type of vessel let's you go where bigger boats can't.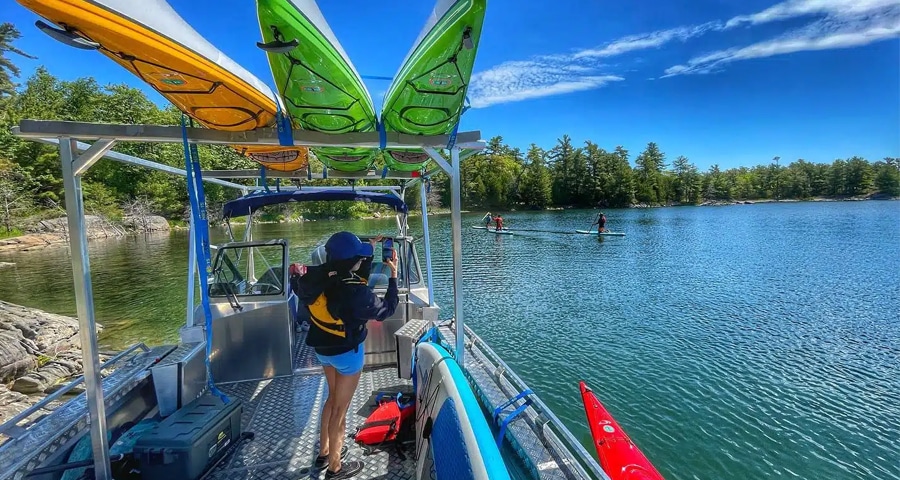 Take a guided adventure with one of many guiding companies in the Parry Sound area, including Black Feather, White Squall Paddling Centre & Outdoor Store, Canadian Adventure Expeditions and Georgian Bay Tours. Ask about rentals if you'd prefer to organize your own trip.
Canoe Algonquin & More
One of the most iconic symbols of this region of Ontario is that of a paddler out in a canoe, moving quietly, blade dipping in and out of the water, as the vessel coasts along yet another sparkling lake or river.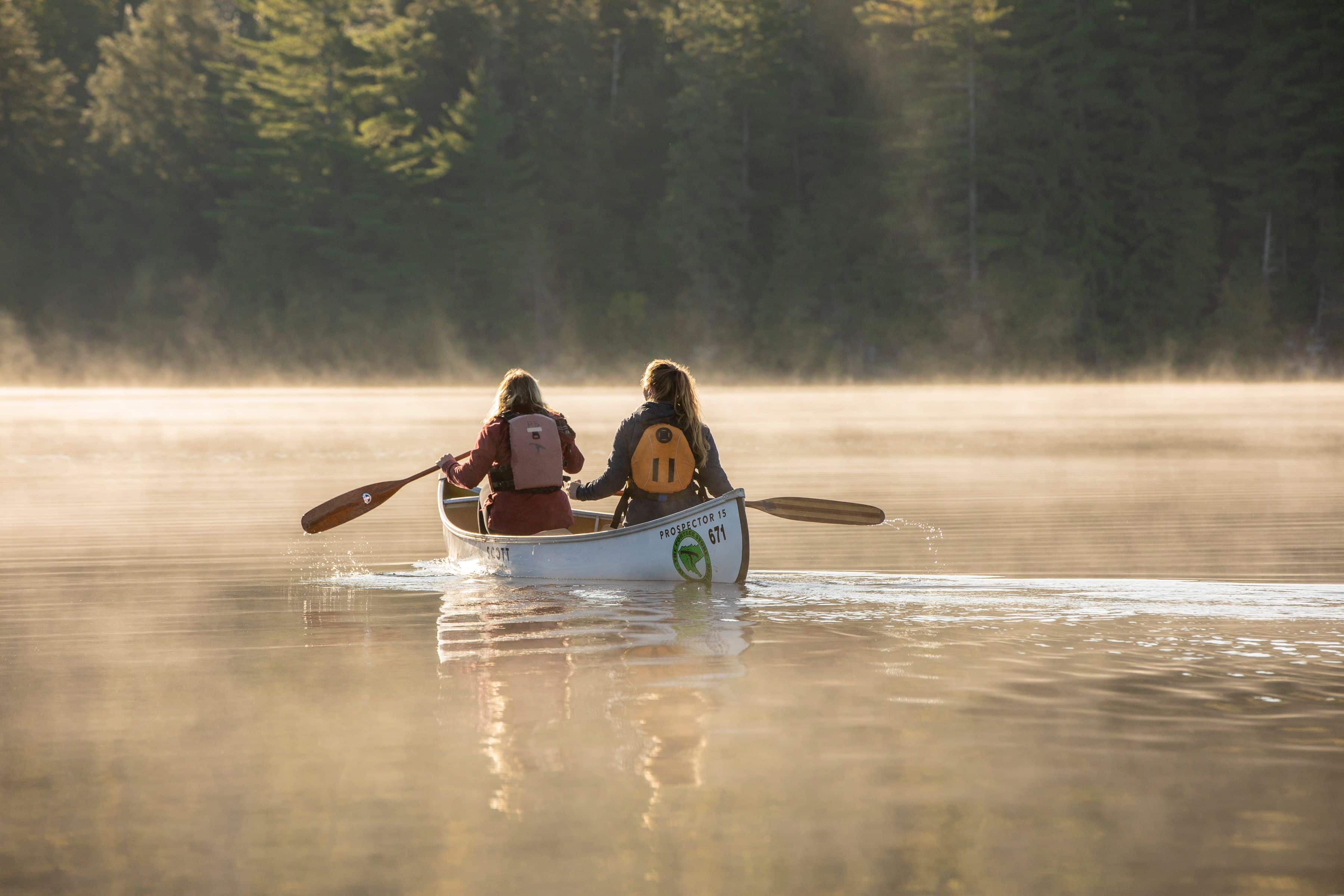 Every visitor to the region should climb into a canoe at some point during their stay, so that they can experience what makes this activity so special.
Dozens of outfitters can help you with your gear and also offer guided tours, and most provincial parks in the area will have rentals too. On any given day in the spring and summer, expect to see the topped up trailers of the outfitters heading into Algonquin Park – Canada's oldest provincial park – to deliver canoes to excited campers.
Stand Up Paddle Board
SUP – as its known – has become increasing popular over the years, and has even developed a following of devotees who enjoy combining yoga with it as well. Ask local outfitters about rentals – and maybe consider just a little instruction if you are new to the activity; you may wobble a bit at first, but soon enough it will be smooth paddling down a lazy river.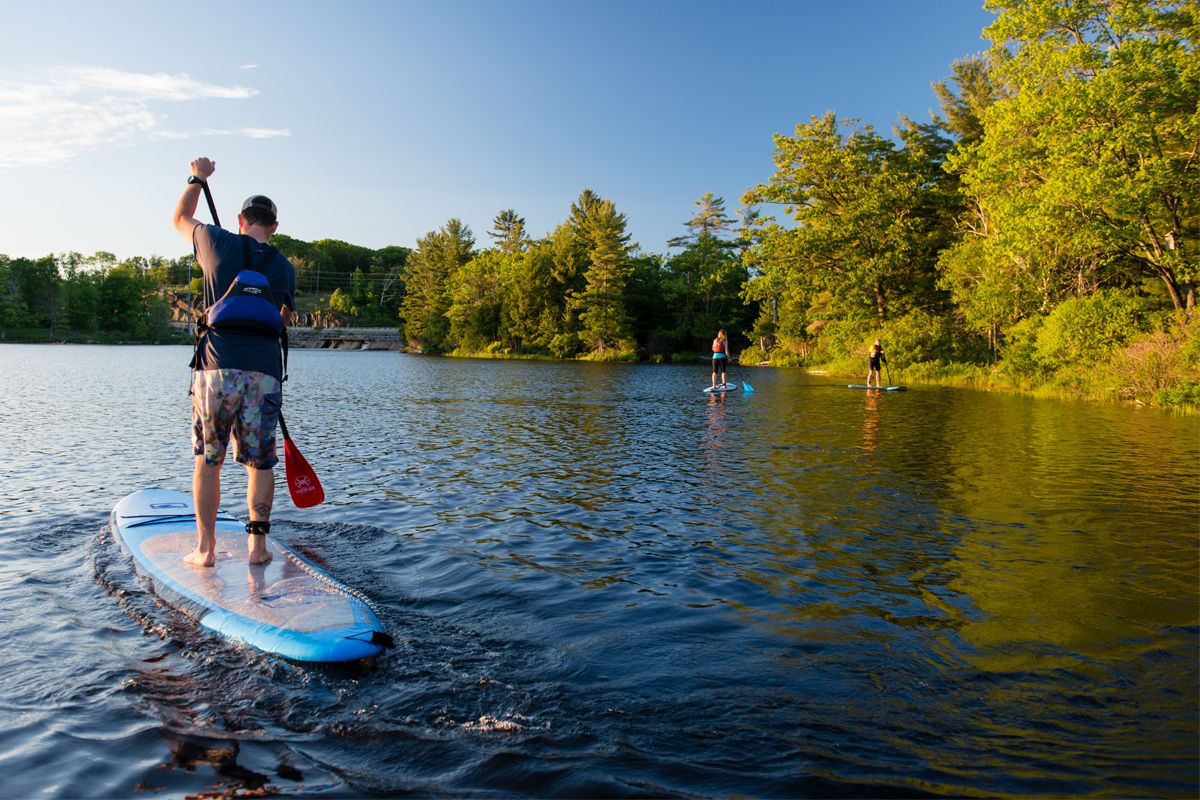 Rowing
Long, flowing rivers make for great rowing, and you'll find more than one spot to join in the fun. Take lessons at Hatchett's Rowing Centre in Port Carling, Muskoka, and ask about "Learn to Row" sessions with the Muskoka Rowing Club in Bracebridge, and the Severn River Rowing Club.
Most waterfront accommodations will also have plenty of canoes, kayaks and SUPs available; be sure to inquire when you make your reservation.
Rentals
Algonquin Basecamp Kearney
Algonquin Bound Outfitters Dwight
Algonquin Outfitters Brent, Canoe Lake, Huntsville, Opeongo & Oxtongue Lake
Canoe Algonquin Kearney
The Detour Store Nobel
Eagle Lake Narrows Country Store South River
Grundy Lake Supply Post Britt
Liv Outside Bracebridge
Northern Wilderness Outfitters South River
Opeongo Outfitters Whitney
Outdoor Adventures South River
Swift Canoe & Kayak Georgian Bay & South River
White Squall Paddling Centre Nobel
Guided Tours
Algonquin Adventure Tours Algonquin Park
Algonquin Bound Outfitters Dwight
Algonquin Outfitters Algonquin Park
Canadian Adventure Expeditions Algonquin Park & Georgian Bay
Driftwood Paddle Algonquin Algonquin Park
Liv Outside Bracebridge
Ontario Sea Kayak Centre Parry Sound
Outdoor Adventures South River
Voyageur Quest Algonquin Park
White Squall Paddling Centre Nobel
For more information on paddling in the great Canadian wilderness just north of Toronto this spring and summer, click here.