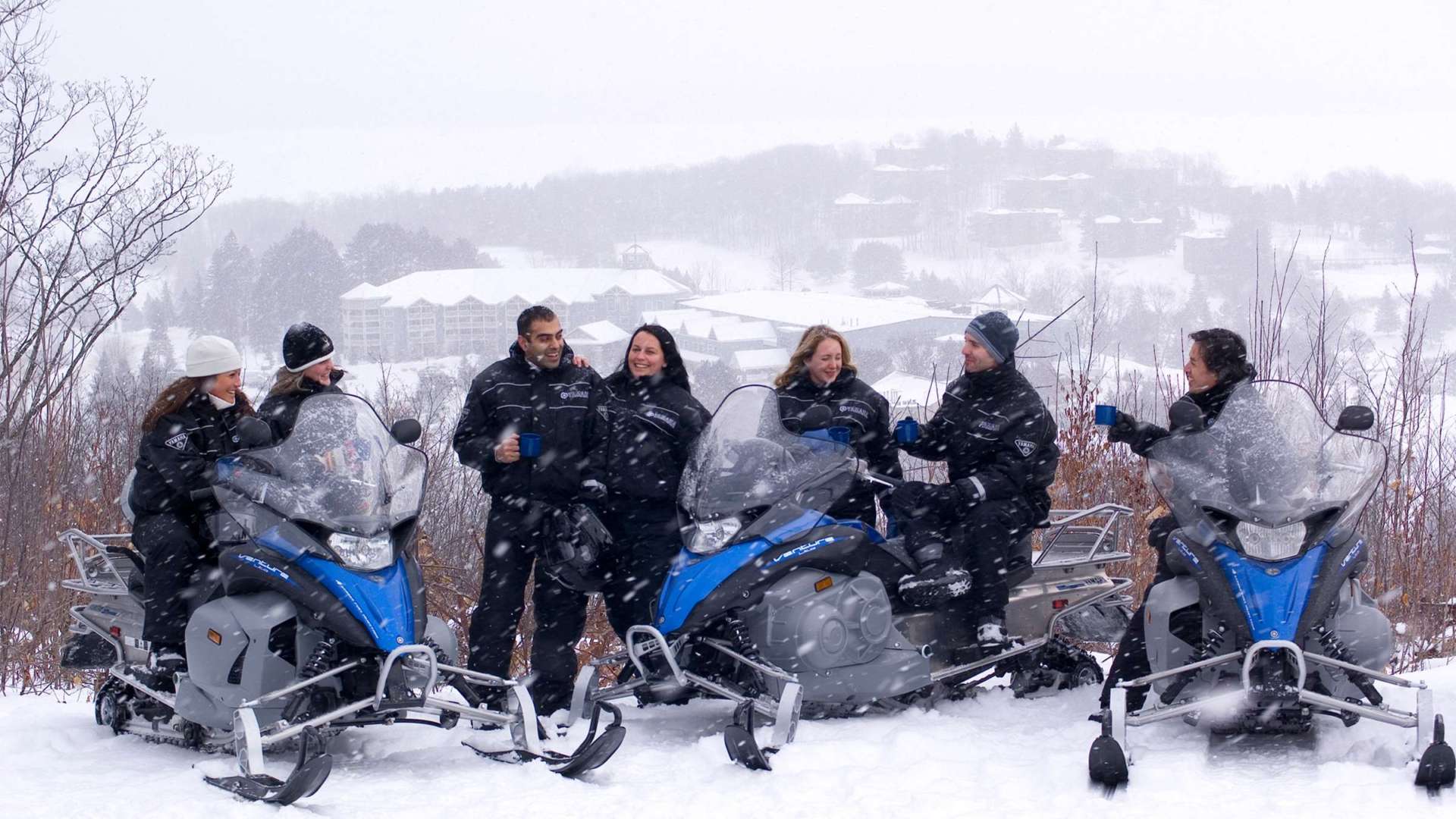 Deerhurst Resort: Epic Winter Adventures & A Lifetime of Memories
Head to Muskoka's Deerhurst Resort for the best that a Canadian winter has to offer.
At Deerhurst Resort, favourite Canadian winter activities await in the great outdoors just north of Toronto, with enough on offer to easily require a week's stay to experience them all (and considering off-peak mid-week rates, you'll find greater value too). Its location on the shores of Peninsula Lake in Huntsville, Ontario and the vast property it covers provide tons of opportunity to explore, and plenty of ways to do so.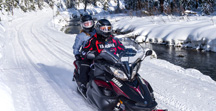 Consider an adrenaline-filled snowmobile tour with Yamaha Riding Adventures where you'll discover Muskoka using the latest eco-friendly machines on a variety of guided excursions. No experience is needed – you'll get professional instruction, safety tips and practice time, and warm Yamaha outerwear before you and your guide head onto some of the best groomed trails in Ontario. 90-minute, 3-hour, and full day tours are offered.
If you're a seasoned sledder, be sure to stop at Deerhurst along your journey and take advantage of the snowmobilers' accommodation discount from January 7 to March 8, 2018. With 2000 km of groomed trails surrounding it and with its location right at TOPD102B, Deerhurst is also the perfect place for a break in riding and for a bite to eat at the resort's Maple Pub.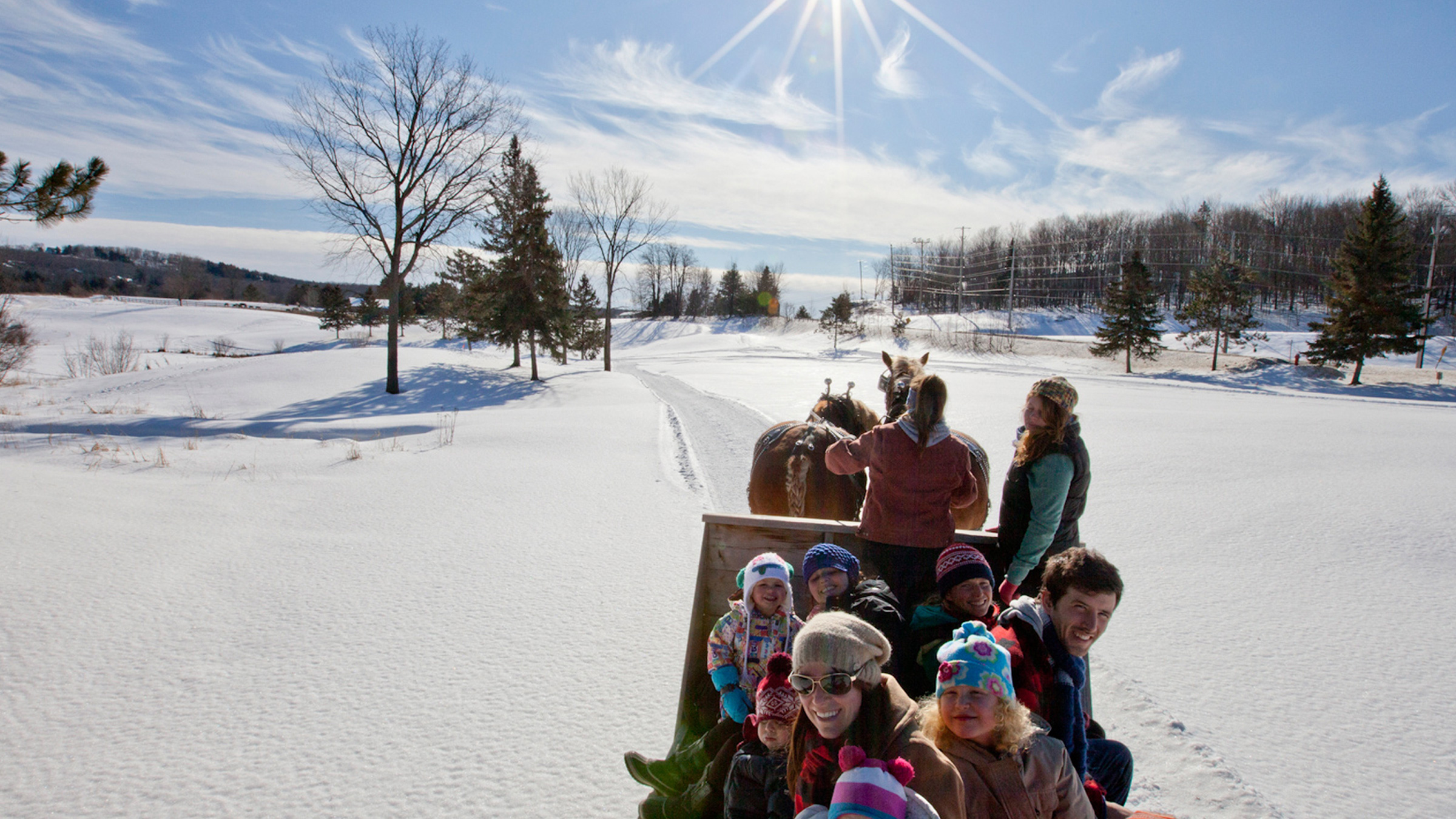 Slow things down with a visit to Deerhurst's on-site stables, where you can saddle up for a scenic trail ride or join the fun on an old-fashioned sleigh or carriage ride. There's something very heart-warming and endearingly rustic about gliding across crisp snow as jingling horses pull you along…you'll have a hard time not being charmed.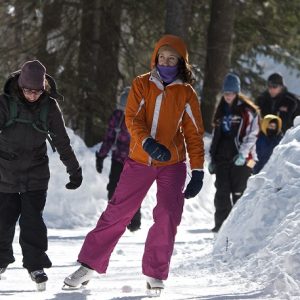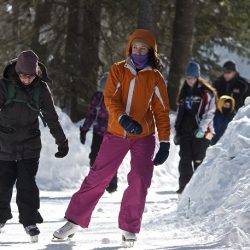 For those who want to exert a little more energy this winter, Deerhurst offers x-country skiing and snowshoeing on its own trail network, as well as at nearby Arrowhead Provincial Park. Deerhurst also offers the opportunity to try out winter's latest craze, Fat Biking, on their onsite trails. Bike rentals are available in their Winter Sports Shop too.
Skaters will enjoy outdoor skating at the resort on their new 250m waterfront ice skating trail, and at the nearby famous Ice Trail at Arrowhead, a 1.3 km skating loop through a forest of snow-covered trees.
Since the Ice Trail is best experienced mid-week (its popularity means weekends have line-ups), the resort offers a mid-week Arrowhead Skating Trail package with a free park permit.
Arrowhead also has one of the best-maintained tubing hills in the province, and over 30 km of exceptional groomed Nordic ski trails (making it one of the best x-country skiing destinations in Ontario).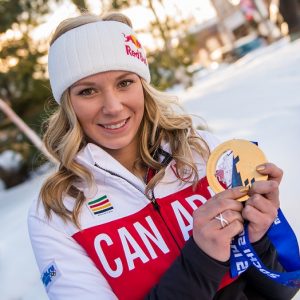 Never tried skiing or snowboarding but always wanted to? Hidden Valley Highlands Ski Area is located next to Deerhurst and is a great hill for beginners and families. Resort guests enjoy preferred lift ticket rates or you can book a Ski & Stay Package for even more savings. Get fully geared up with rental equipment, take a lesson, brush up on your skills, or simply watch others head down the slopes from the comfort of the chalet.
This popular hill is less intimidating than some others in Ontario and features twelve runs, a terrain park, three quad chair lifts and a handle bar tow. (And when you return home, tell your friends at the water cooler that you skied the home hill of Olympic slope style ski gold medalist, Dara Howell.)
Indoors at Deerhurst is designed to dazzle.
From exquisite pampering at the Amba Spa to incredible dining presented by Executive Chef David Bakker and his team, the resort is a beacon for those seeking true respite from the cold. Chef Bakker – who just earned a gold medal in the most recent 'Culinary Olympics' – is constantly innovating as well, making for a new dining experience every time you return to one of four great restaurants on-site. (Check out his recipe for the "Muskoka-style Red Wine Hot Chocolate" – great for 'apres-everything.') And it's no surprise that the place where Shania Twain once belted out medleys continues to provide live entertainment events throughout the year including CBC's The Debaters with Steve Patterson on February 3rd. There are many fabulous winter events and entertainment happening throughout Muskoka as well.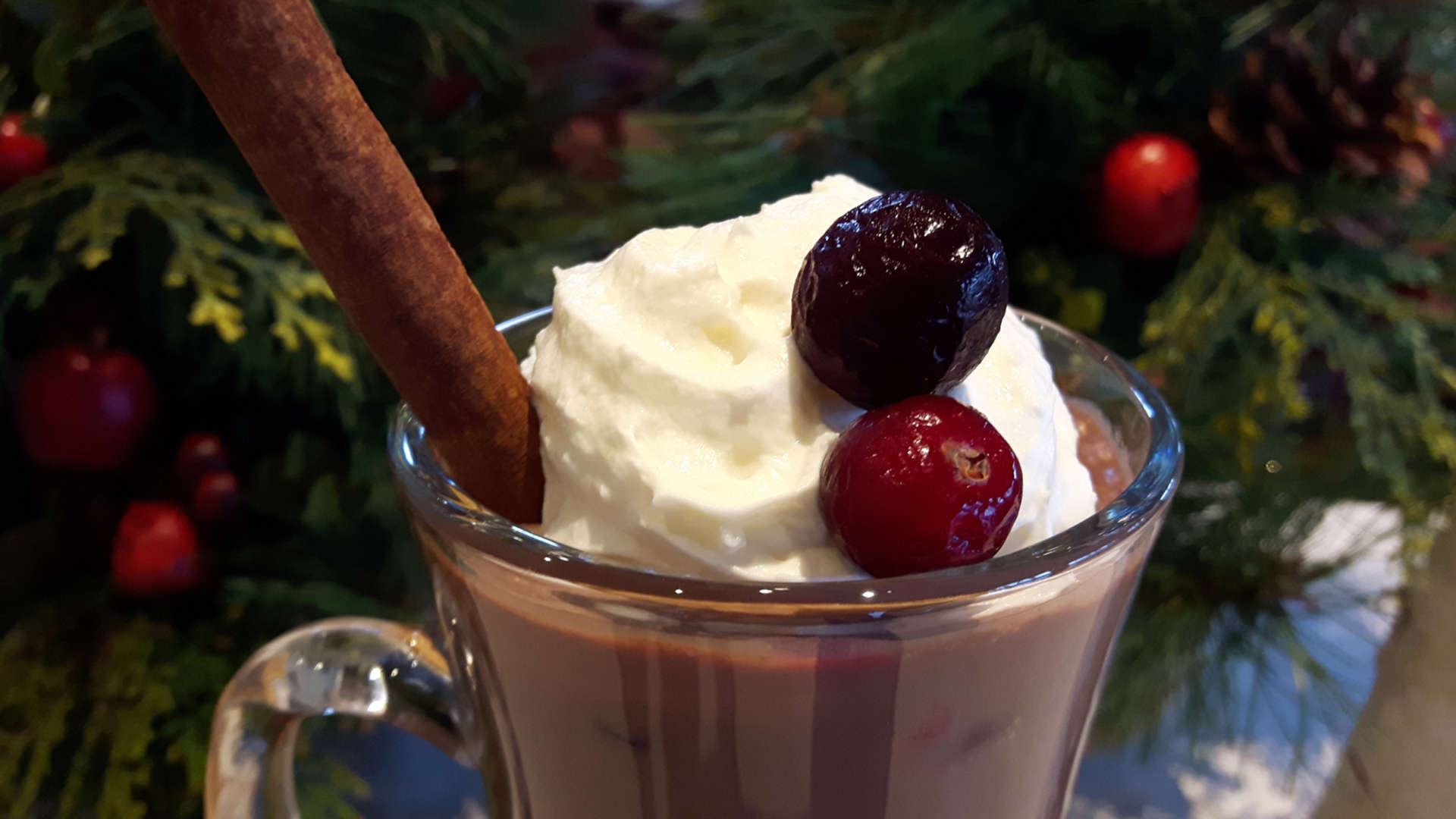 Whether you seek a weekend away or are keen to enjoy a longer stay, a visit to Deerhurst Resort in the snowy season is guaranteed to give you warm and fuzzy feelings about the iconic Canadian winter and the cherished memories you'll create here.
Photo of Dara Howell by Kelly Holinshead