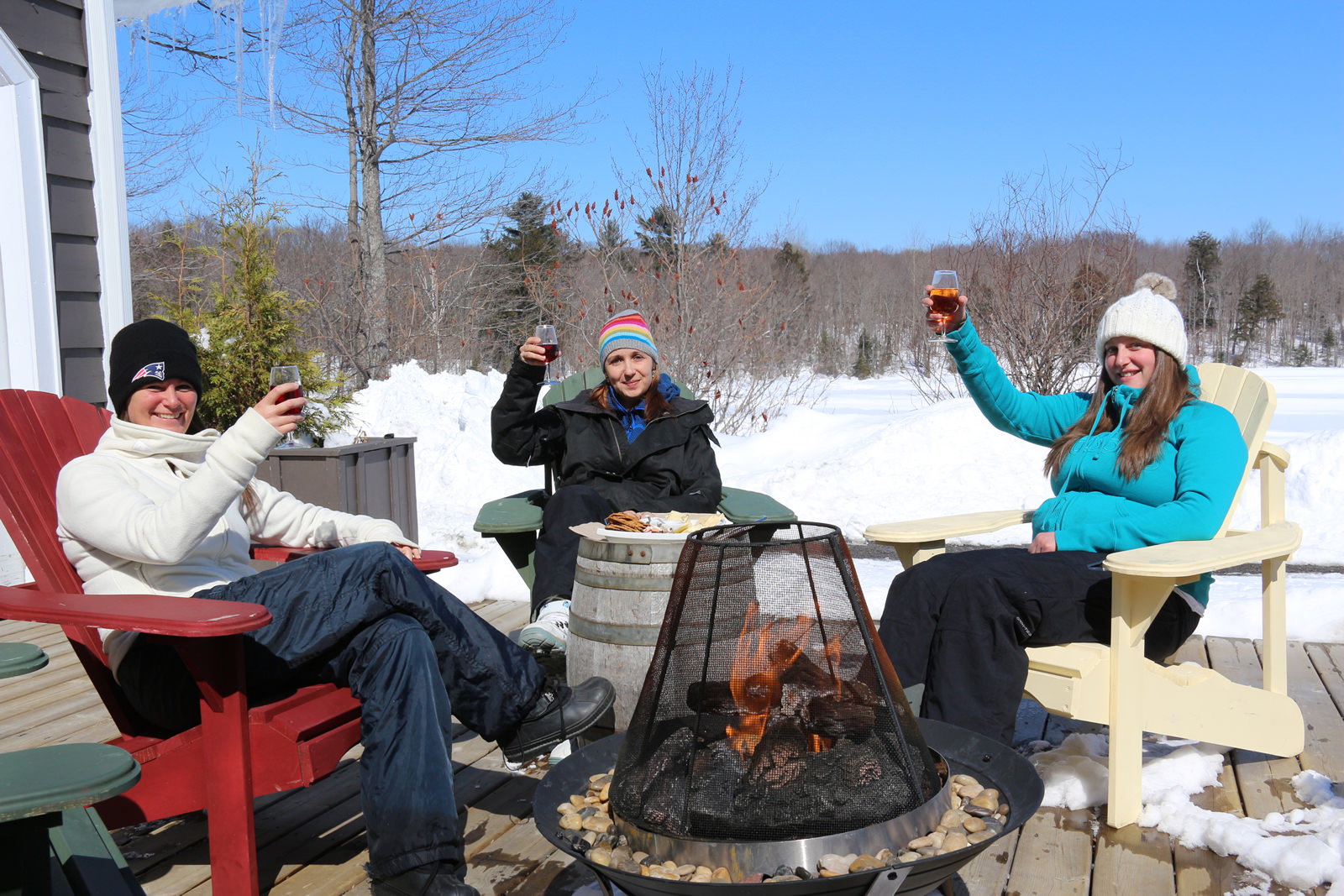 Do Cranberries All Winter Long in Muskoka, Ontario
Please note: Our new 'Great Canadian Wilderness' website has replaced the old one that ran under our company name, Explorers' Edge. From time to time in an older post, you may see references to Explorers' Edge.
The award-winning Muskoka Lakes Farm & Winery has transformed the production of these ruby-red berries into a multi-sensory experience that's not to be missed.
Open 360 days a year, this destination farm in 'Ontario's Cranberry Capital' and its affiliated winery offer a wide variety of activities that combine exceptional local food, drink and outdoor fun. If you've visited this culinary hotspot during the annual Bala Cranberry Festival in late October, consider a return visit to tour, trek and taste everything incredible this winter in Bala, Muskoka. Because these days, cranberries in Muskoka are not just something you eat, but also something you do.
TOUR & TREK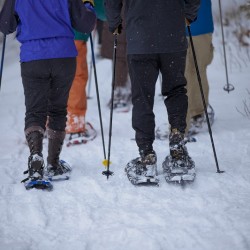 Muskoka Lakes Farm & Winery hosts a variety of tours, catering to each particular season and different interests. During the Bog to Bottle Discover Tour (a designated Signature Experience by Destination Canada) follow cranberries from cultivation in the peat bogs to production, all the way to tasting award-winning cranberry wines. Self-guided tours can either be done in hiking boots or snowshoes. With 14 stations around the bogs and surrounding wilderness, visitors can tour the property at their own pace while they follow the cranberry through all stages of growth. Each station features text and photos that illustrate and explain the process, making it an educational outdoor pursuit with a chance to see the region's wildlife (which is often easier in winter).
Open all year, the Cranberry Trails weave throughout the property and are available free of charge to visitors who check in at the Cranberry Store. Snowshoe rentals are available, or bring your own and discover the farm in the snow. Bring the whole family – even on-leash pets are welcome. The trails vary from 1km to 2.5km treks around the property.
Muskoka Lakes Farm & Winery recently added a fabulous Ice Trail for skating – a 1.2km loop around 12 acres of cranberries!
Scheduled to open December 27, 2018 (weather permitting), the ice trail is a truly adventurous way to experience the beauty and serenity of a Muskoka winter. Stop by the waterfalls and warm yourself by a trail side fire. Also check out their torchlight skating every Friday from 6 pm – 9 pm (weather permitting).

Muskoka Lakes Farm & Winery also create custom guided tours. Photo tours for the budding photographer, guided winter snowshoe walks, geocaching workshops and nature tours can be combined with lunch that includes wine.
TASTE
Warm yourself by the outdoor patio fire and feast on a seasonal local cheese plate, a glass of wine and mulled cider. This experience of food and fun is also available in gift cards, allowing you to share some cranberry fun with friends and family.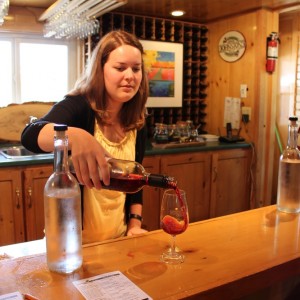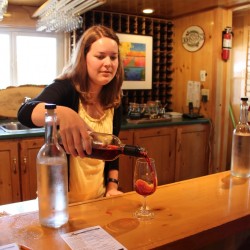 Head inside to the Cranberry Store to take a Tutored Wine Tour with owner and sommelier, Wendy Hogarth, who guides guests through the process of creating cranberry and blueberry wines. Discover Muskoka in a glass.
Take in the selection of cranberry products available for sale, including chocolates, preserves, jams, chutney, cranberry honey, cranberry juice, teas, candles and cookbooks. (Who knew cranberries could be used in so many products?!)
TRADITION
The Muskoka Lakes Winery uses traditional methods and small batches to produce artisan wines that have won national and international recognition and awards. With a wide range of wines to match any palate, browse through the collection and take home a bottle or more to serve at home. Try the unique blends of local fruit like Cranberry Blueberry or White Cranberry wines. Or get a hint of maple-y goodness with their Red Maple Dessert Wine, a perfect blend of tart, red cranberries and sweet maple syrup.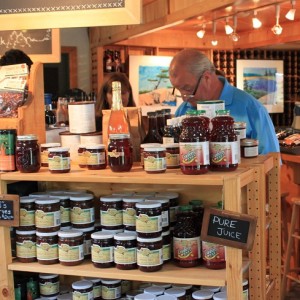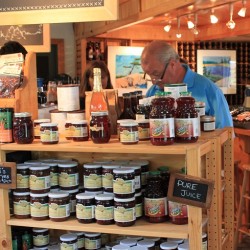 The friendly staff are keen to share their love and knowledge of the little red berries, which, along with blueberries, are indigenous to Muskoka. By growing and producing exceptional cranberry products and offering a one-of-a-kind Ontario experience, the folks at Muskoka Lakes Farm & Winery provide epic adventures for your body and your taste buds. Check out the marsh and winery this winter season and you are guaranteed to think of cranberries in a whole new way.
IF YOU GO: Bog to Bottle Discovery Tours occur daily at 11am, 1pm and 3pm year-round. To arrange a custom tour or to book large groups please contact [email protected] Always call ahead for Ice Trail conditions.
Ice Trail Hours (weather permitting): 11 am – 4:00 pm weekdays & 10 am – 4:30 pm weekends
Skate rentals and sharpening available
Pass: $10/per person
For more incredible fun this winter in the great Canadian wilderness north of Toronto, click here.