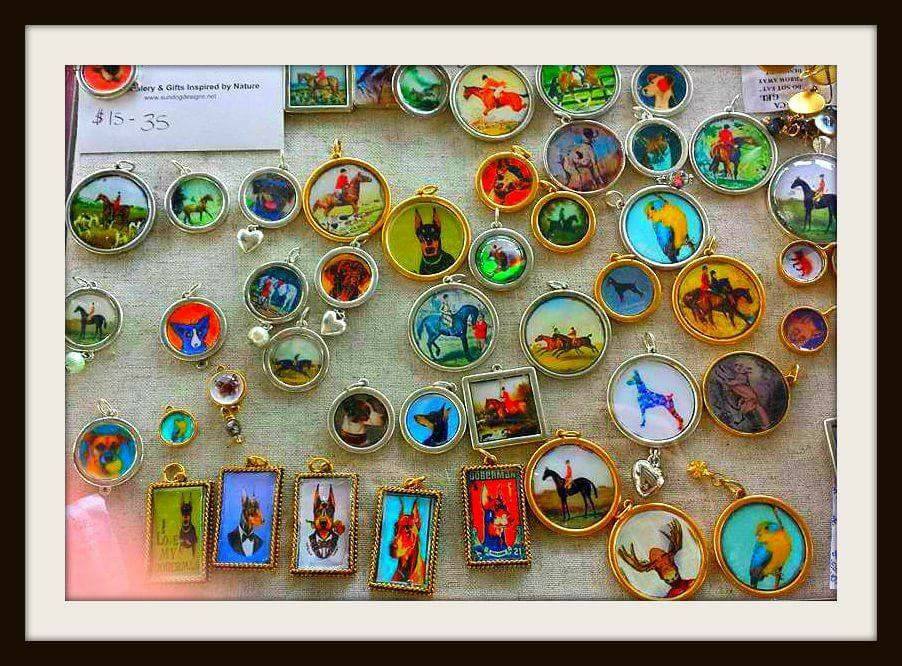 The SunDog Gallery In Port Loring: Beautiful Things in the Beautiful Woods
Please note: Our new 'Great Canadian Wilderness' website has replaced the old one that ran under our company name, Explorers' Edge. From time to time in an older post, you may see references to Explorers' Edge.
If you've ever been a guest at Pine Grove Resort in Port Loring, Ontario, you'll know about the distinct little gallery tucked away there.
For a tiny space, the SunDog Gallery is chock-full of amazing things. Equal parts gallery, studio, gift shop and nature appreciation centre, everything within its four rustic walls reflects owner Hilary Chambers' abiding love for the wilderness around her.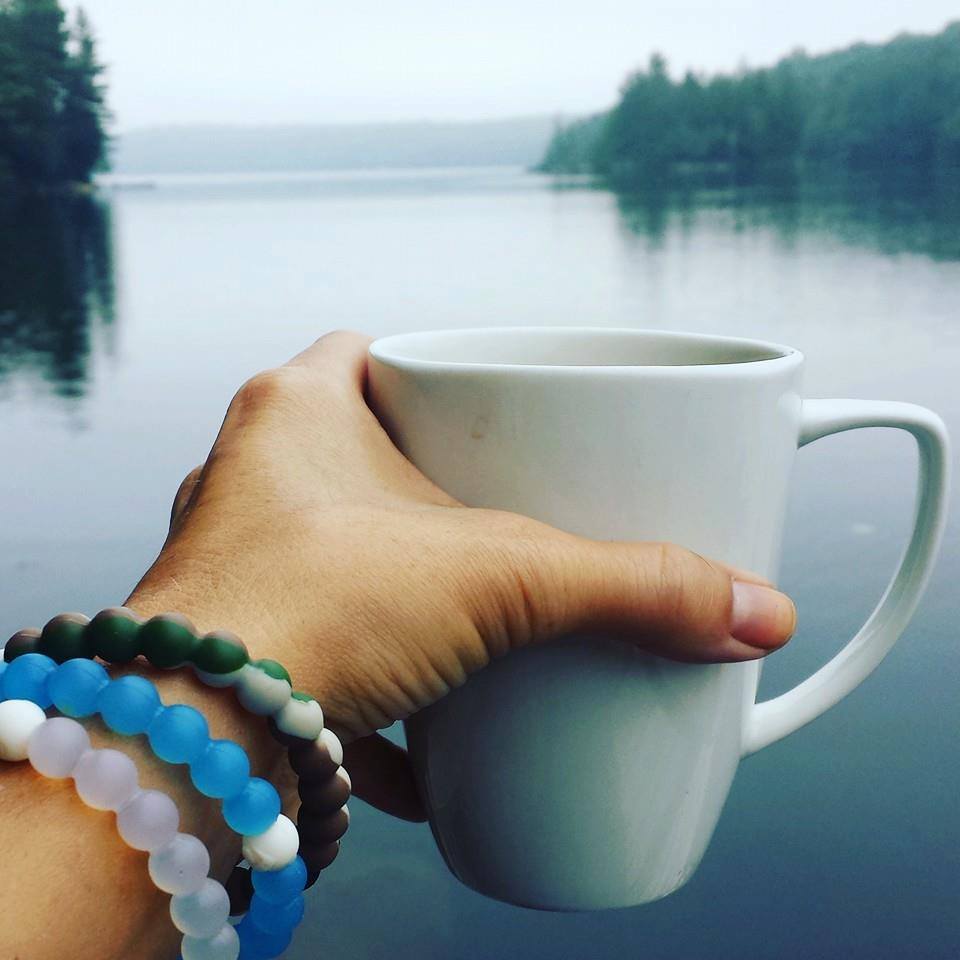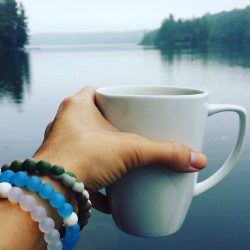 A jewellery maker herself, Hilary's intention in opening her gallery was to mesh the works of various local artists and artisans with Indigenous art and natural materials, to create a unique space where visitors are as inspired by the landscape as she is.
"I started making jewellery in 2000," says Hilary. "I saw a turquoise necklace in a magazine that I couldn't afford to purchase, so I found some imitation stone and taught myself bead stringing and knotting technique. So many people asked me where I bought it that I started making jewellery for friends and selling some at Powwows."
Evolving as an artist and maker, her inspiration continues to be drawn from her own cultural background, from her deep love of the animal world, and by the stunning Pickerel River that she encounters daily.
"As I experimented more with my own tastes and preferences, my pieces evolved out of vintage equestrian and country lifestyle prints from the 1800s to 1900s, which I then strung with pearls. This line of custom jewellery is very popular with people wanting a handmade, one-of-a-kind item."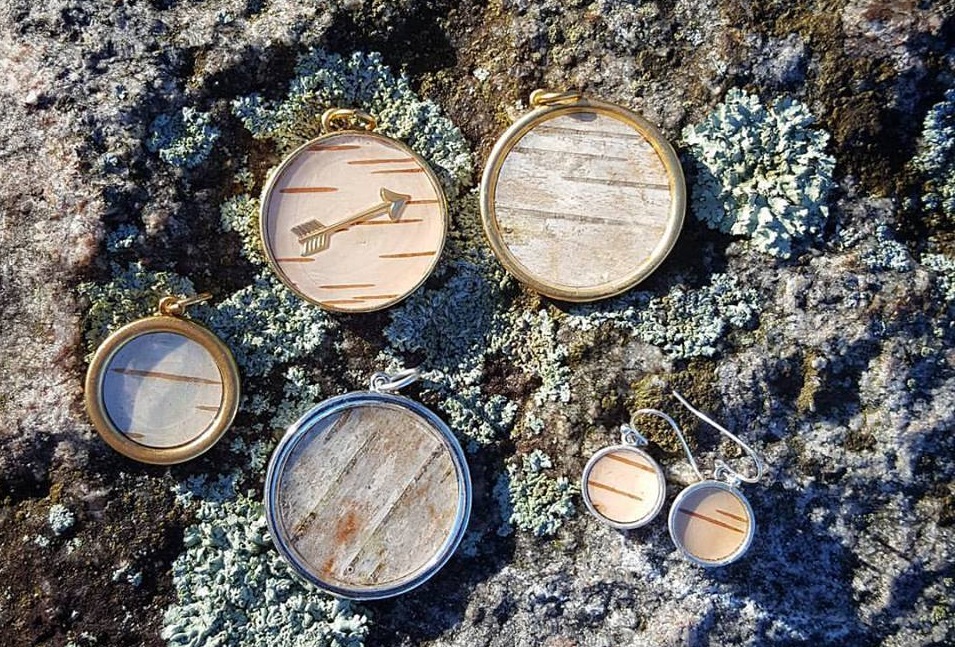 Hilary's newest line called "Birch & Arrow" features ethically-sourced Northern Ontario birch bark in gold or silver plated pendants and earrings sealed with resin. These stunning creations give great satisfaction to an artist who loves working with the energy of the earth to turn out unique pieces each time.
In addition to Hilary's own works, the SunDog Gallery in Port Loring (located on Highway 522 at Pine Grove Resort) offers a curated collection of artist prints, additional handmade jewellery and sundry gift items (including fair trade), and hand woven bags that were made in Canada. She also carries First Nations bath & beauty products like sweetgrass soap, and Indigenous print mugs.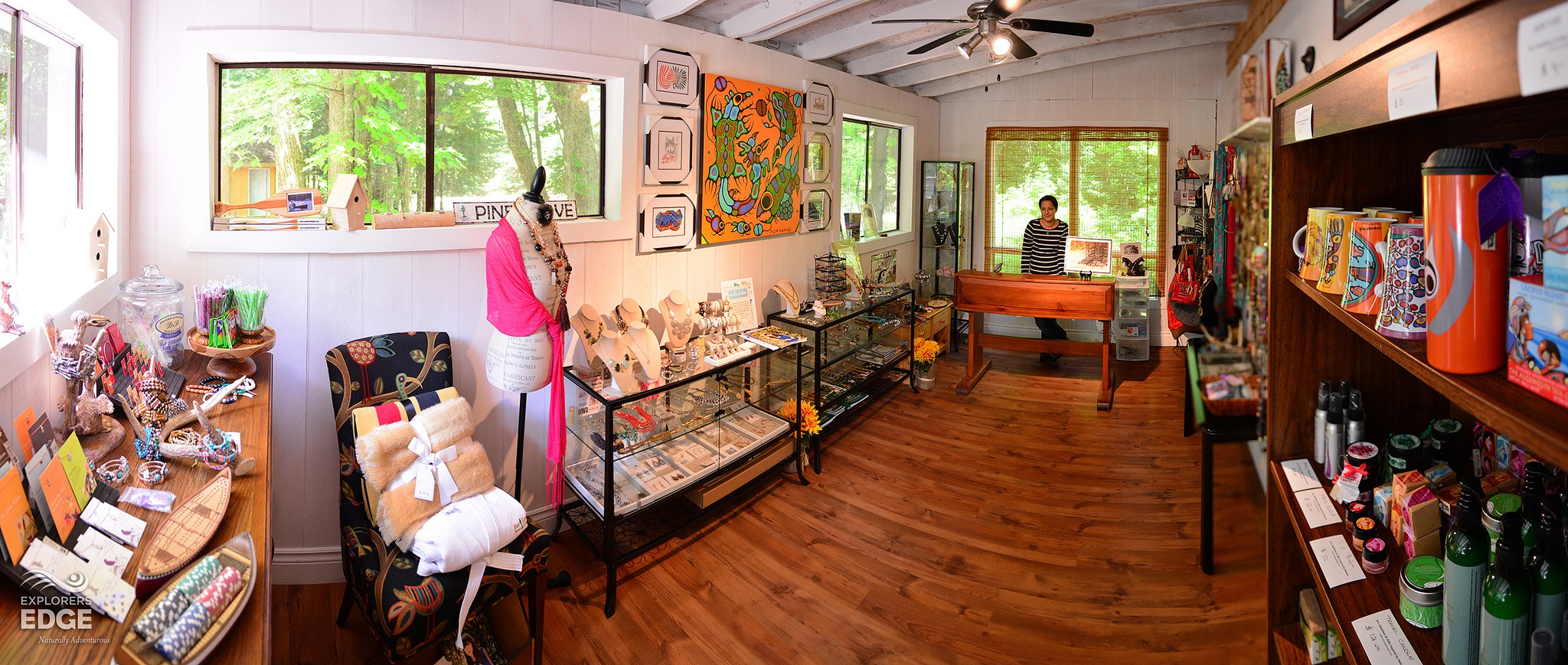 This summer when you're off the grid near Loring-Restoule, consider a visit to the very special SunDog Gallery. But be sure to call ahead: with so much happening in her life, Hilary's amazing space is open by chance or appointment from June until Canadian Thanksgiving.
You can also find Hilary and her fine wares at the Argyle Farmers' Market in Arnstein, Ontario, every Wednesday in July and August from 9am-1pm.