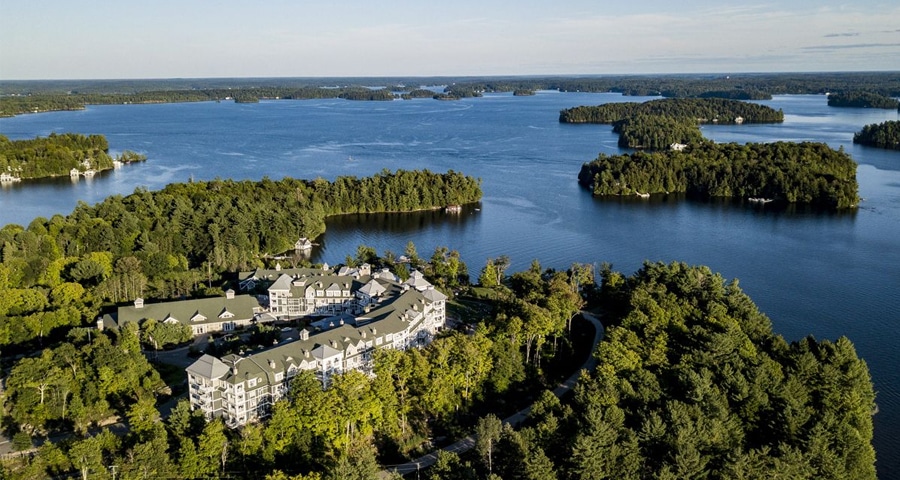 The Pampered Wilderness: Outdoor Adventures & Refined Relaxation North of Toronto
The best thing about Muskoka is that it's wild enough to leave you with unforgettable memories of Canada's great outdoors, while not insisting you rough it while you're here. Consider this the pampered Canadian wilderness, where you can dip in and out of epic outdoor adventures, and then head back to a "base camp" of refinement.
Luxury in the Woods
Muskoka is home to legendary resorts, many of which originated in the late 1800s as the steamships opened up travel to the plentiful lakes and rivers that define the region. Many resorts retain their rustic charms and warm welcomes that have been perfected over time, but they've also added modern enhancements to make your visit as wonderful as possible. In fact, Muskoka's resorts are famous for their hospitality, and for their stunning properties.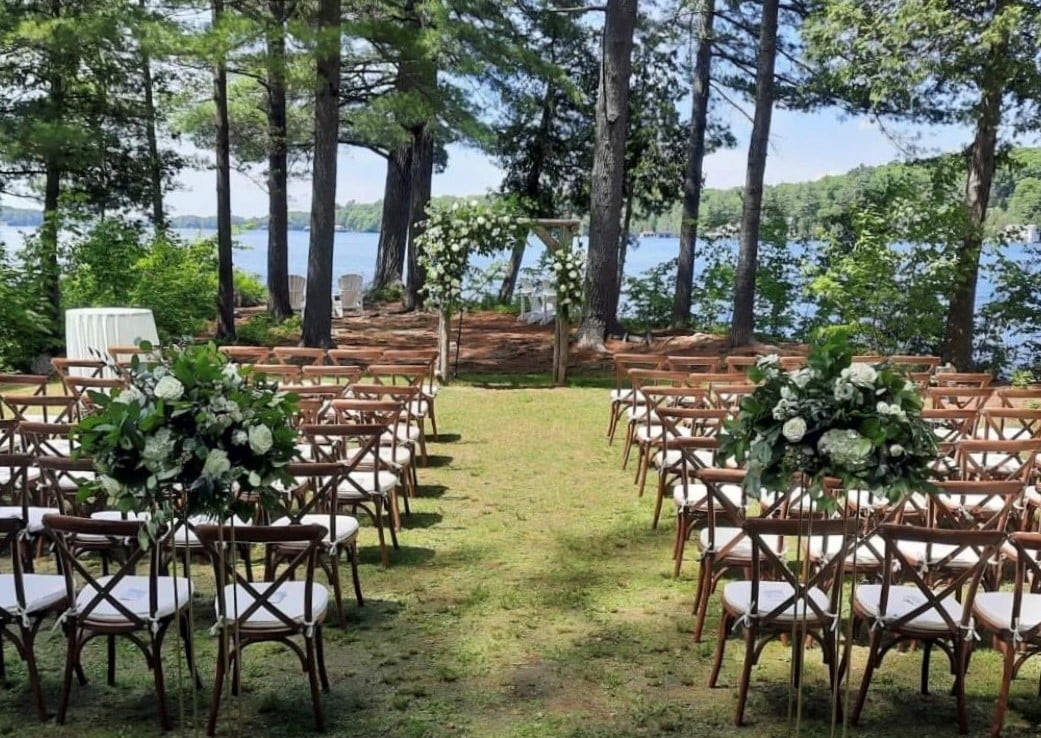 From conferences to destination weddings, from family reunions to friends' getaways, a Muskoka resort has everything your could hope for in a dream getaway, including absolutely breath-taking landscapes.
Dockside Leisure
One activity everyone who visits Muskoka can get behind is doing absolutely nothing. On the dock, by the water, book or beverage in hand, lazing dockside in Muskoka will have the tension from daily living seeping from your bones in no time. In fact, hanging on the dock is what the region is perhaps best known for – and why mess with a great thing?

Patios are also plentiful throughout the area – dockside or on shore – and are always a spectacular way to enjoy the great outdoors and a great meal.
Golf Galore
Muskoka is a hot spot for golf with over 30 places to play in the region, including many championship courses – and some of the best in Canada. What's unique about playing in these parts is the holes carved into the incredible Canadian Shield, and challenges created for fanatics using the natural landscape. Book an extended getaway to play more than one club, and check out golf resort Stay & Play Packages for exceptional value.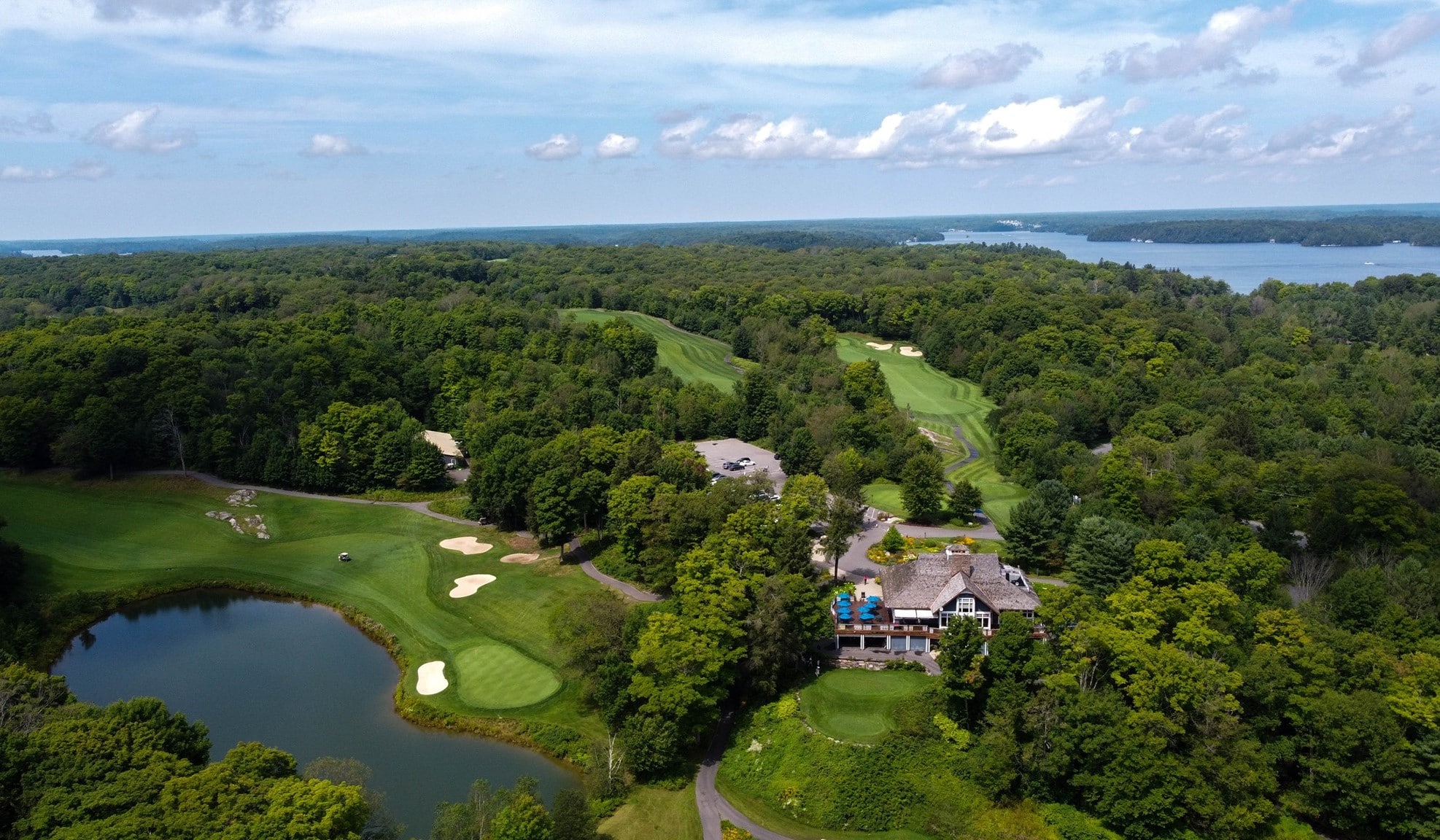 Provincial Parks & Trails
Muskoka is nicely situated in the midst of hundreds of iconic trails, allowing visitors to the region to head out for a day of hiking. Some trails are situated right downtown(s), and some a little further out. Muskoka is also the gateway into world-famous Algonquin, Canada's oldest provincial park. Stretch your legs and your curiosity by discovering a new walking, running or biking trail on your next getaway here. And keep an eye out for guided walking tours, such as those run often by the Muskoka Conservancy. For more information on all the amazing trails here, visit the Muskoka Trails Council.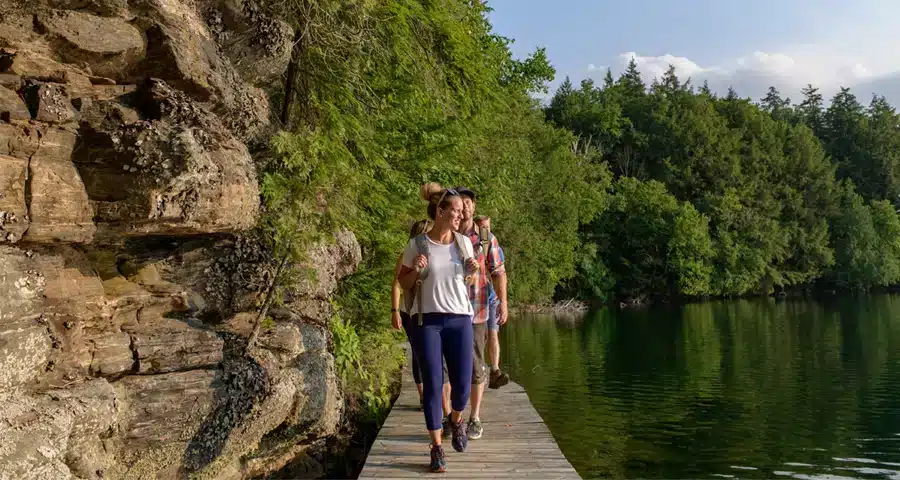 Outdoor Adventures
Looking for something a little more challenging? Outdoor adventure outfitters in Muskoka have all the gear you need to test your mettle for canoeing, kayaking, SUP, cycling, camping and more. Inquire about lessons, and about guided tours in particular. Most waterfront accommodations will have equipment you can use as well; be sure to inquire when you book your stay.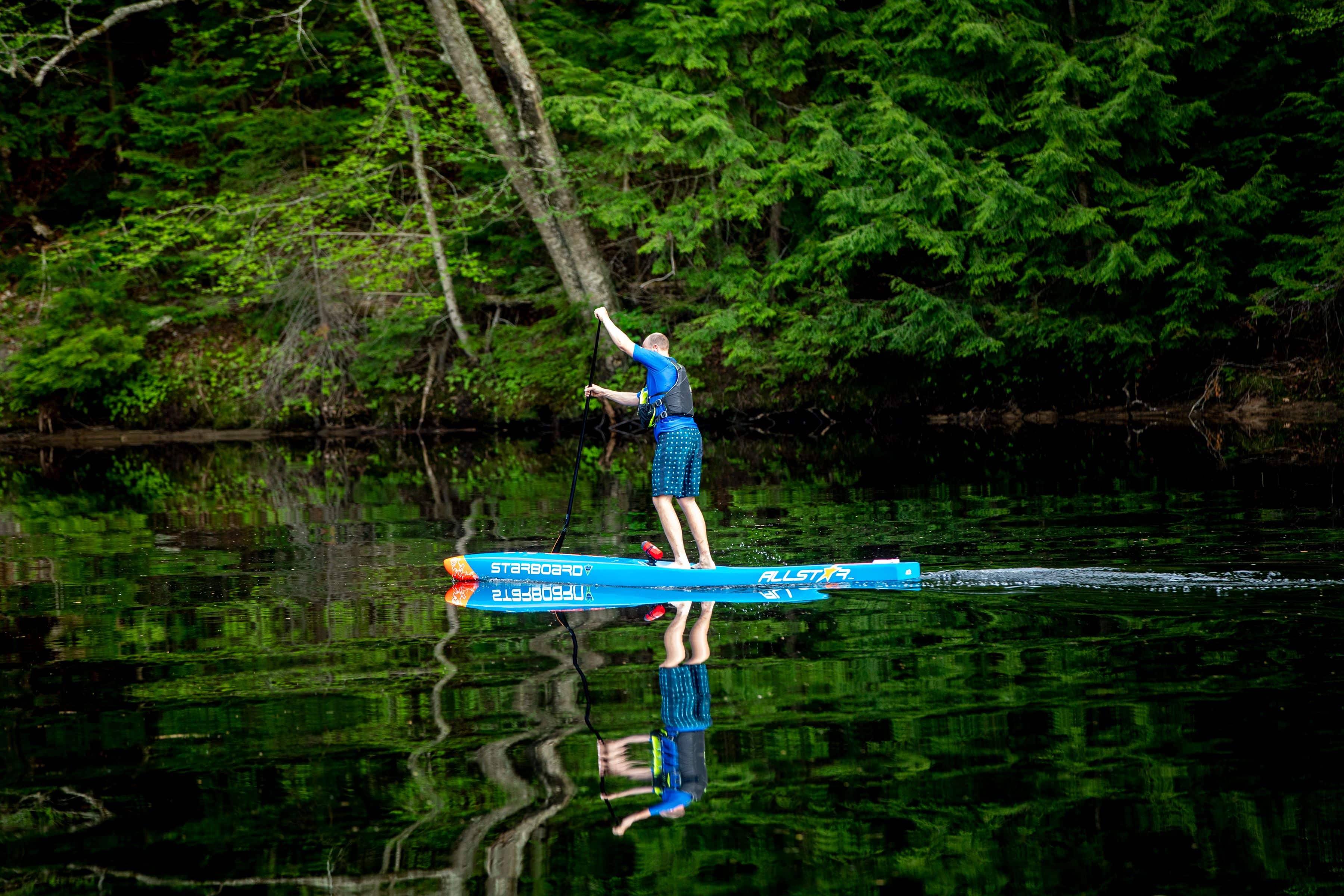 This spring and summer, head outdoors for adventure then head back inside for an inspired stay with one of many exceptional accommodation providers in Muskoka.
Featured image: the JW Marriott The Rosseau Muskoka Resort & Spa