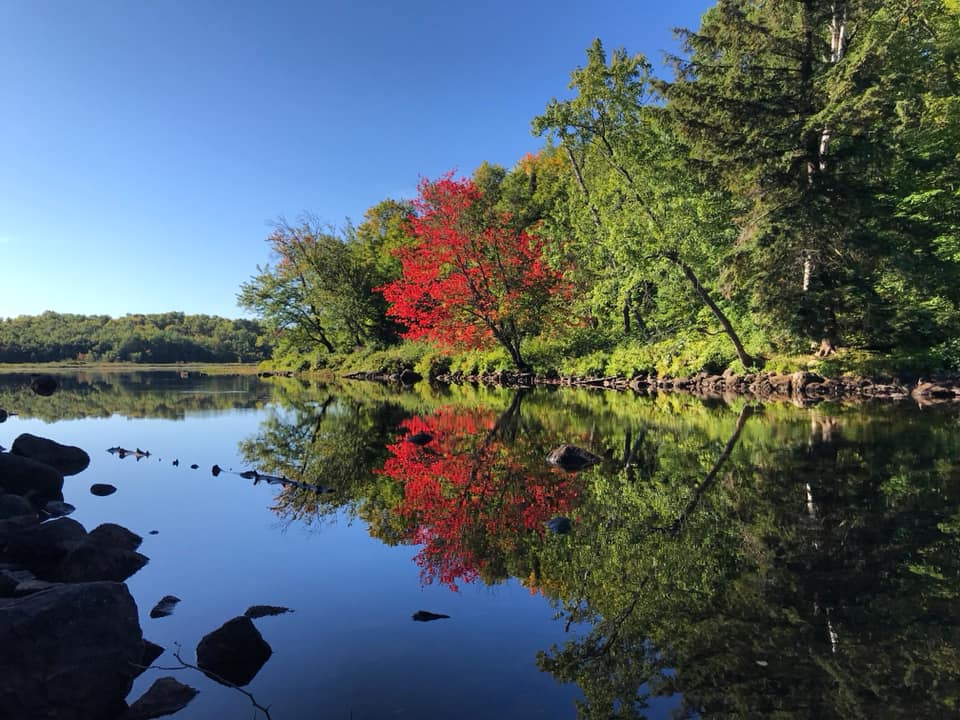 The New Fall Tour in Ontario: Loring-Restoule
Looking for a new touring route to explore Ontario's fantastic fall colours? Head to Loring-Restoule this autumn and relax into the landscape around you.
Just a bit further north of "classic cottage country" you'll find a meandering stretch of highway with offshoot roads and paths to some of the most charming – and undiscovered – spots in the province.
Nestled between Highway 69 near Parry Sound to the west and Highway 11 at Powassan to the east, enjoy a new fall drive to get your fill of the loveliest season of all. Take Highway 522 across in either direction and discover neat stops along the way.
Provincial Parks


The area is home to Grundy Lake and Restoule Provincial Parks, both of which offer some of the most picturesque camping and paddling in Ontario, without the crowds of summer. (Fishing at Grundy is particularly popular with avid outdoors folks.) Head north off Hwy 522 along Highway 524 to Highway 534 to explore Commanda Lake, and further north to Restoule Provincial Park, home to one of the most spectacular lookouts you'll ever encounter – the Stormy Lake Fire Tower Trail Lookout. Click here for more great trails.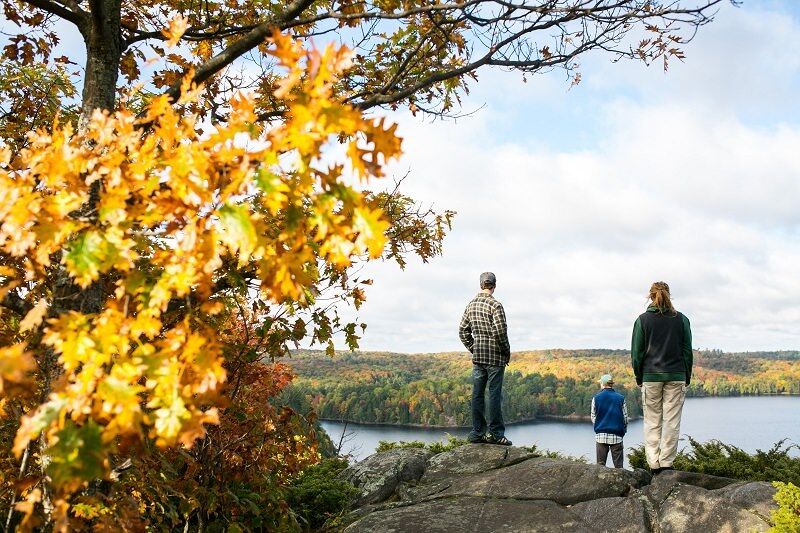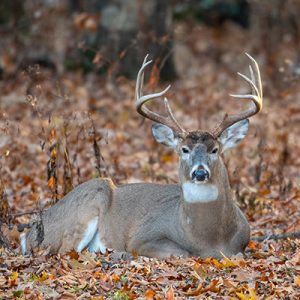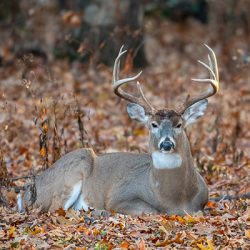 Historic Port Loring is also home to the largest herd of white tail deer in the province. Once upon a time, in an effort to increase the number of species in the area, locals assisted the Ministry of Natural Resources in feeding the deer in winter. Though the feeding stopped a while ago, the deer still continue to convene in the region out of habit.
The Deer Yard trail system features 3.6 km of trails on Crown Land that wind around stunning wetlands. From May to November, the trails are maintained by volunters of the Loring-Restoule Business Association.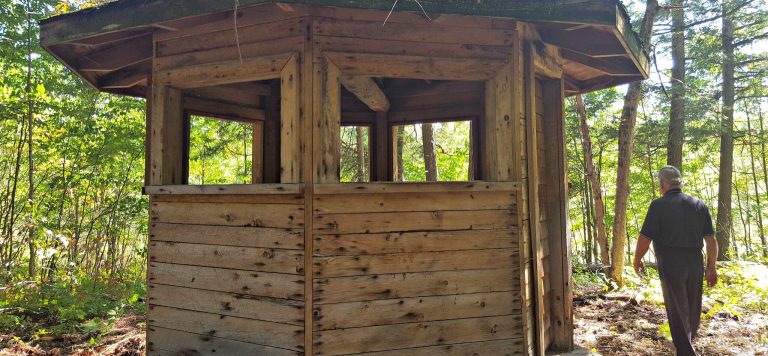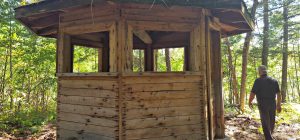 Along this easy walk, you'll find interpretive signage to learn more about the area, and you'll encounter the original viewing station, which is a great spot to watch for wildlife (and hopefully some deer!) Sections of this trail remain wet most of the season, so be sure to wear footwar that can get muddy or wet.
The Wolfe-Pickerel River Canoe Route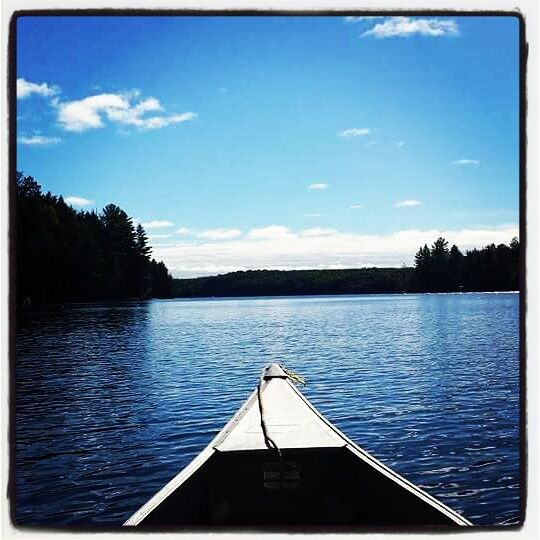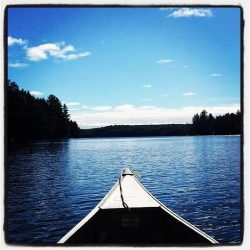 Loring-Restoule is home to a historic river system that has been enjoyed by paddlers for generations.
With 50 kilometres of navigable waterways, with multiple launch points and some camping along the way, this is a great spot for canoe and kayak enthusiasts to discover new routes.
For more information on paddling the Pickerel River (and for some historic background) click here.
Autumn Angling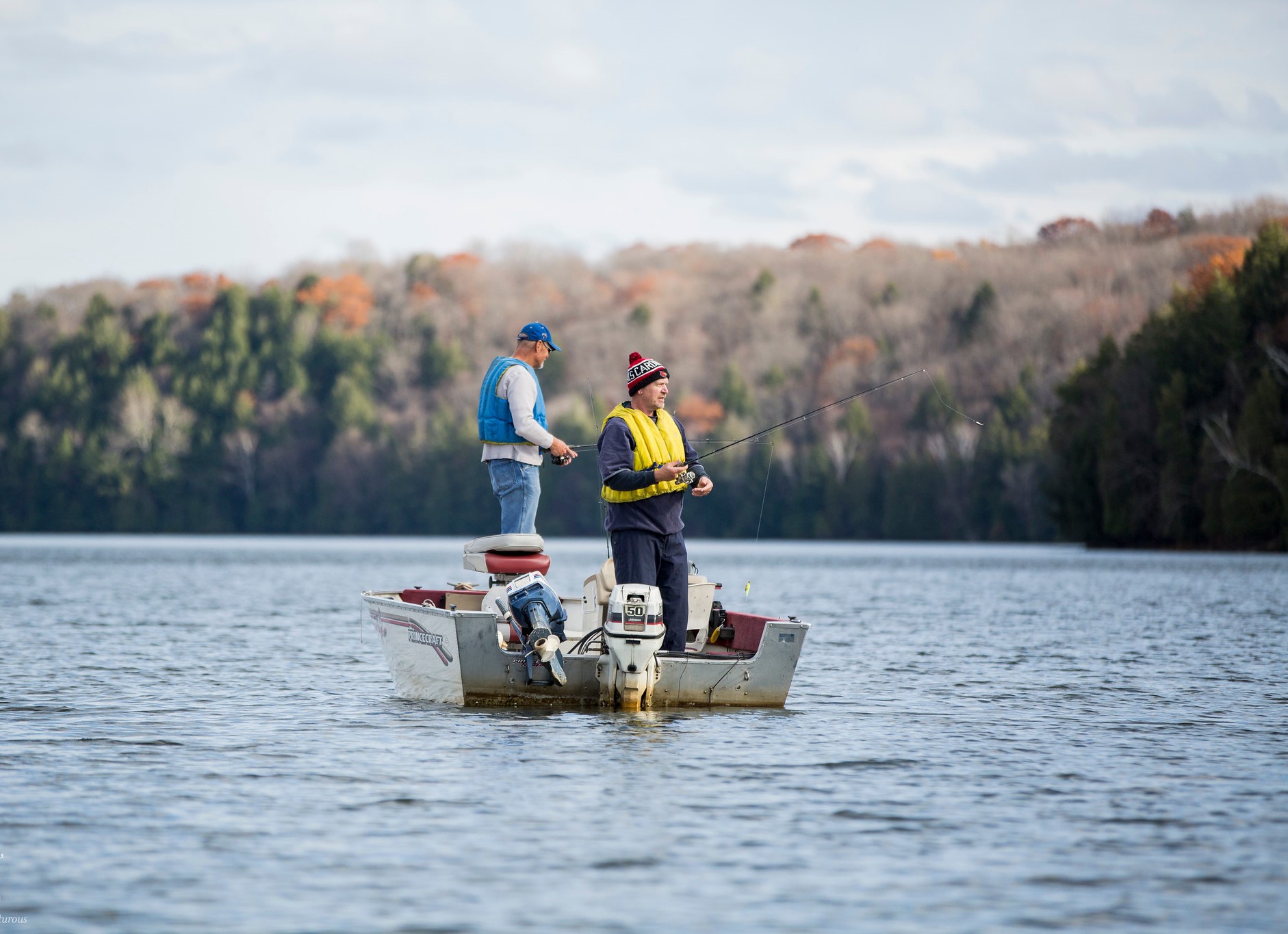 Other species can be fished in many of the lakes and rivers that abound here, including Commanda, Wilson and Restoule Lakes, making this an angler's paradise in fall. For more information on species and provincial guidelines for the region, click here.
Where to Eat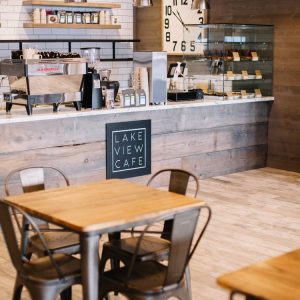 Gather at the Port Shores' Lakeview Cafe for warming beverages and tasty eats. As about their eco-historical boat tours between Port Loring and the community of the Lost Channel as well.
Popular dining spots in the region also include Jake's Place and Roxie's Diner, both of which serve up fine, hearty fare – perfect to get you back to touring once you're full.
Whether coming or going from Grundy Lake, be sure to stop in at The Pinecone cafe at the Grundy Lake Supply Post.
This autumn, discover a new special place to tour Ontario's brilliant foliage. To plan your route and your stay, click here.
For accommodations in Loring-Restoule, click here.