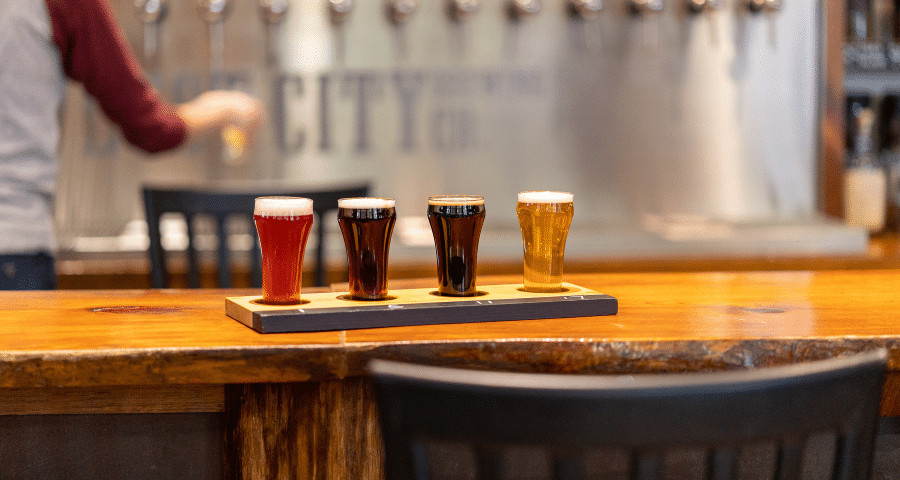 Spirits, Beer and Wine: Whet Your Whistle North of Toronto
Exploring Ontario's cottage country in the Fall and visiting some of the area's wonderful array of distilleries, award-winning breweries and a unique winery should be on every culinary tourist's bucket list.
These days, with the emergence of non-alcoholic and low alcohol drinks, a driving tour of these fine establishments is fun for all.
Each stop embodies a spirit of innovation that comes from living and working in a place known for such stunning natural landscapes. Visit the wilderness north of Toronto to discover the rocks, trees, lakes and beverages that make this destination so special.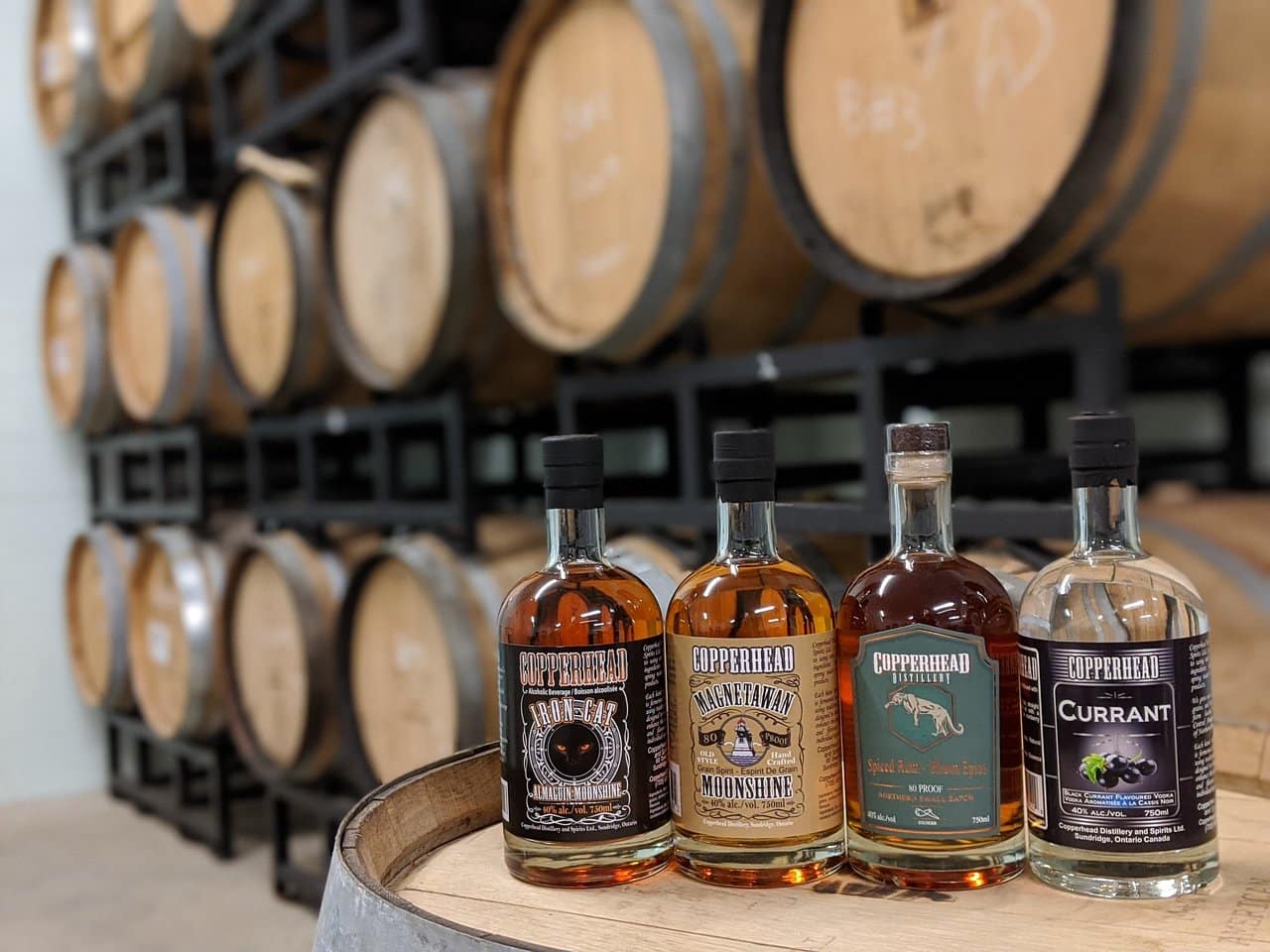 Celebrating six years from producing spirits in iconic Mason jars, Copperhead Distillery has grown into a powerhouse of the North with a huge variety of drinks. Moving on from Moonshine to premium spirits the family-run business has but Sundridge on the map as a drinks destination. The company has recently added ready to drink Chiller Cans with flavours such as blackberry vodka soda, rye and ginger ale and raspberry vanilla vodka.

Look out for Magnetawan Rye Moonshine, Spiced Rum and Black Currant Vodka.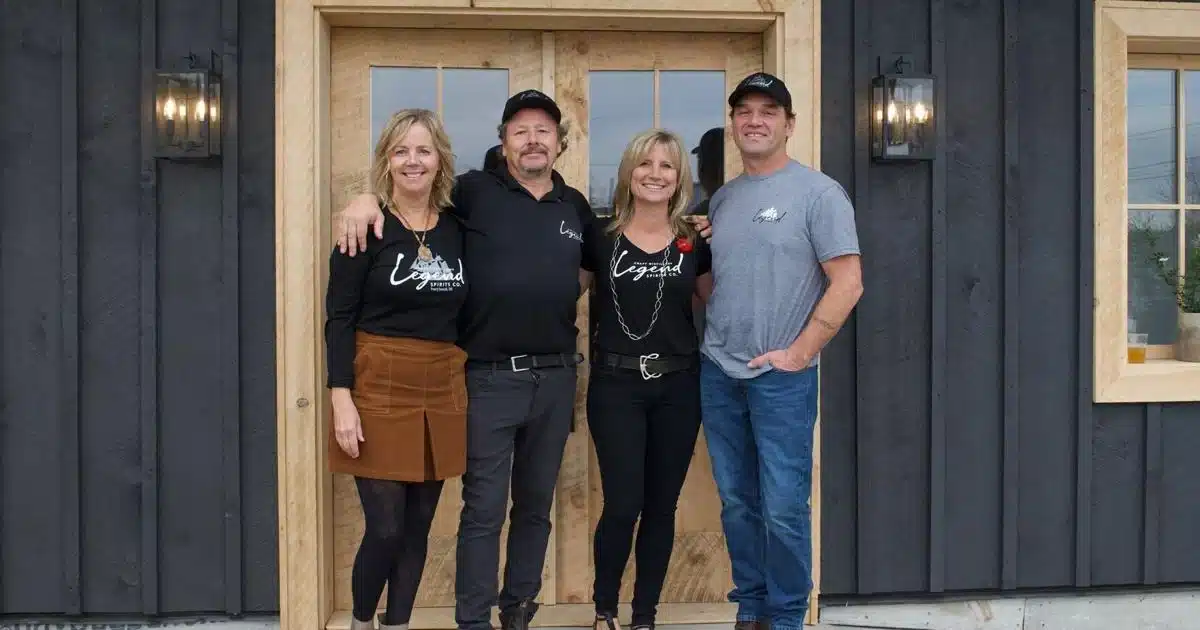 The new kids on the block, Legend Spirits Company is a craft distillery and retail shop located on the historic Seguin River in downtown Parry Sound. Founded by local couples Michael and Caroline Quanbury and Raymond and Susan Boyden, a dream has become a reality in creating some of the country's finest spirits in a unique and beautiful building. Utilizing his decades of experience, Master Distiller Andrii Svyrydov has helped much of this dream sourcing the best botanicals and purest water for his copper still.
Highlights – Canadian Whisky aged in Bourbon barrels, Dill Pickle Vodka and Pink Raspberry Lemonade Gin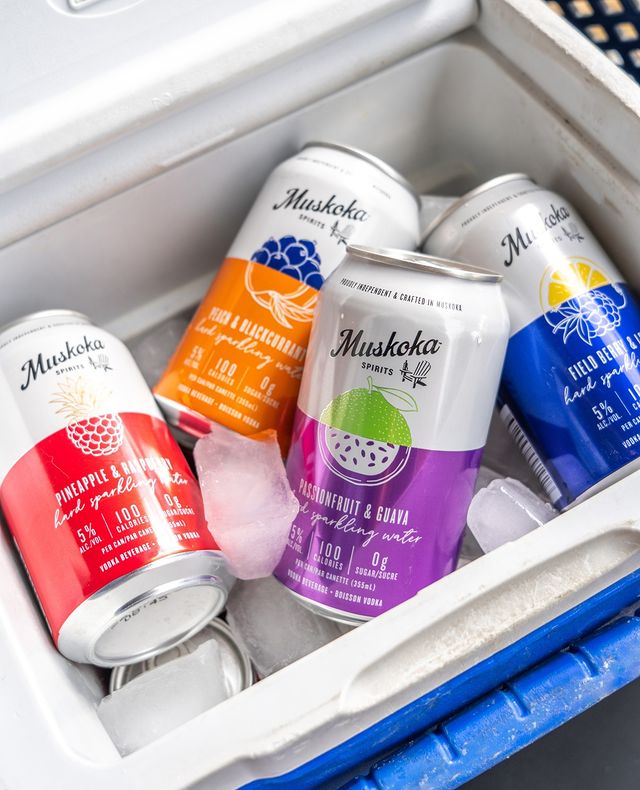 In 2015, Muskoka Brewery purchased a still and started working a line of spirits as unique and premium as their beers. Since then, they have been continuously learning and experimenting, all to bring drinkers the same quality you expect from their beers. As well as spirits, they have branched out into flavoured hard sparkling water and ready to drink cocktails.
Highlights – Legendary Oddity Rested Gin, Nitro Raspberry Gin Fizz and Coconut & Lime Hard Sparkling Water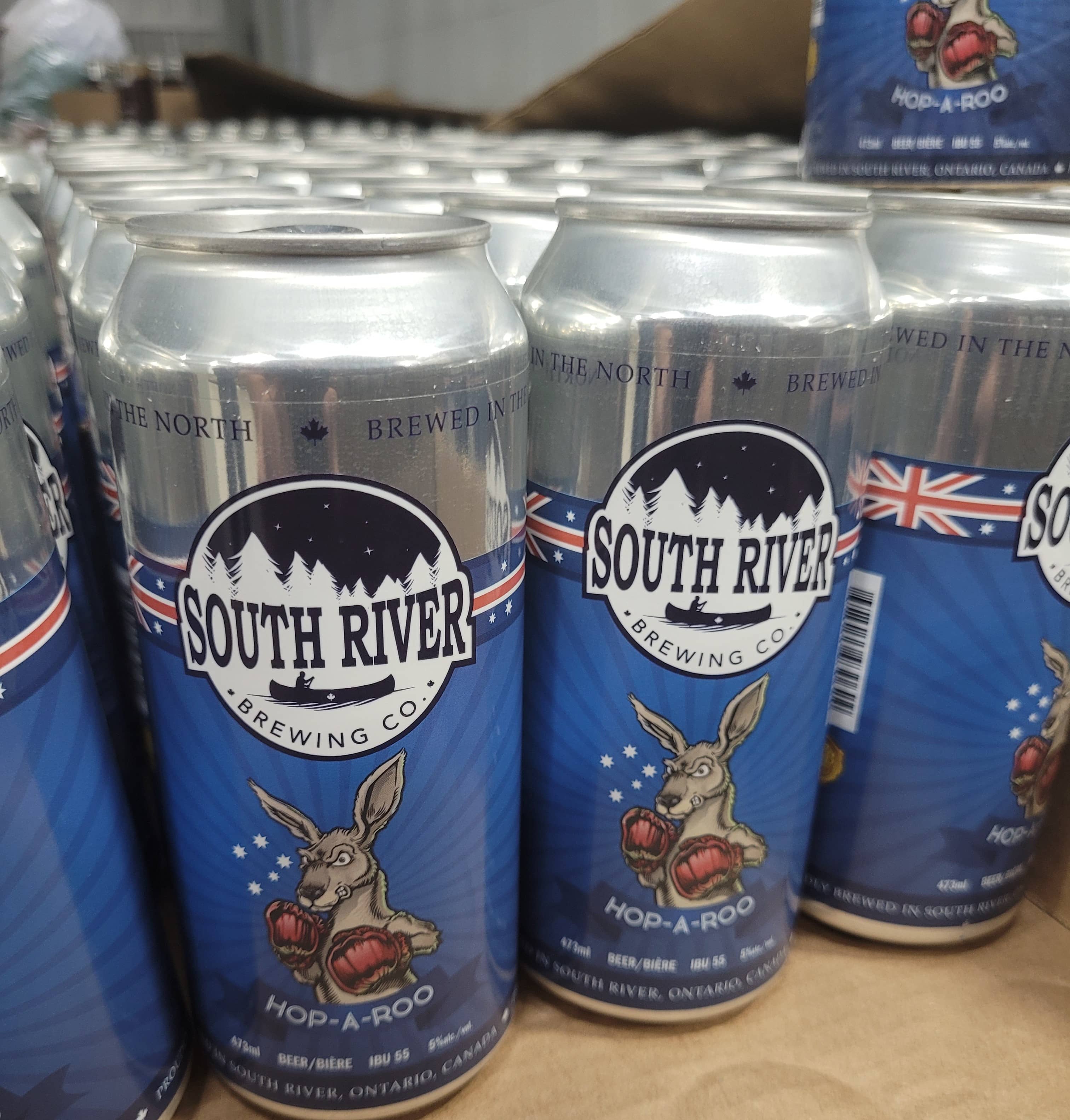 Founded in 2009, South River specializes in hand-made, small-batch craft beer. In recognition to the local support from the community, the brewery name was changed in 2020 to South River Brewing Company from the Highlander Brew Co.

The brewery pays homage to its location in the Almaguin Highlands. A brand new brewery was built in 2016 with state-of-the-art equipment and processes. Prior to building the brewery, The Happy Landing Diner & Gas Station occupied the land and was a staple in South River for more than 50 years. They even created a specialty brew to honour their legacy called the Happy Landing English Golden Ale.
Featured beers – Scottish Ale, Lion Grass Golden Ale, and Buckshot Lager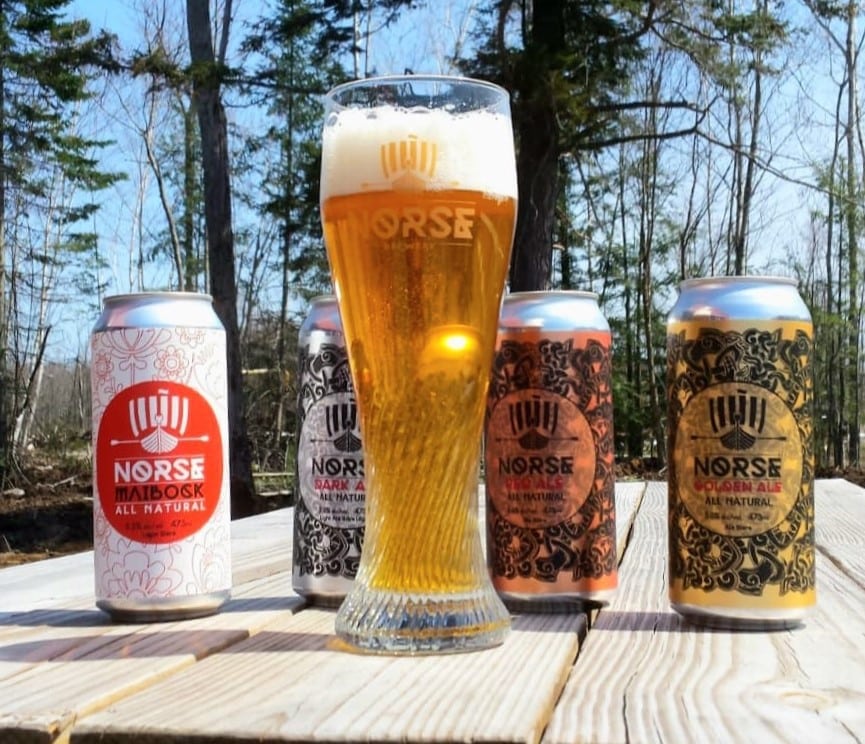 Norse Brewery offers all natural craft beer in the Parry Sound area. Owned and operated by the Rogozhkina family, the name Norse is a nod to their northern heritage. Their brews carefully crafted beers created with no additives or shortcuts in the brewing process. The facility offers a retail shop, restaurant with patio, as well as guided tastings of their delicious product.
Featured beers – Maibock, Golden Ale and Dark Ale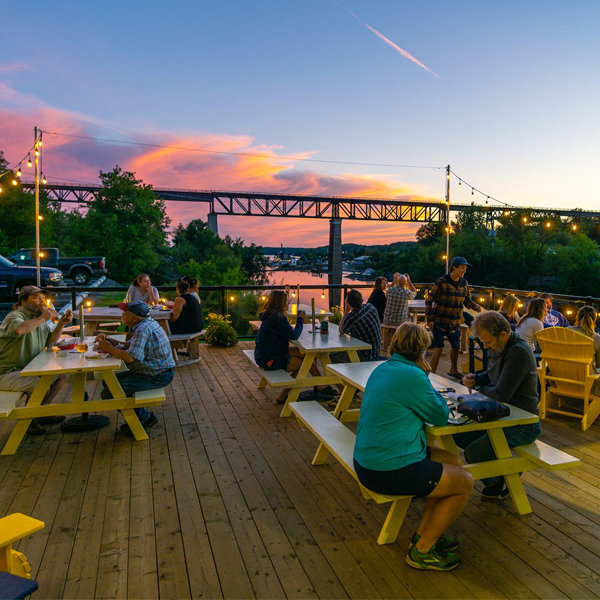 A small independently-owned craft brewery located in Parry Sound on the waterfront where the Seguin river flows into the harbour the brewery feature a spectacular view looking towards the iconic CPR Trestle bridge and Georgian Bay.

The brewery includes a taproom serving year-round beer offerings brewed on site as well as other seasonal special beers. The taproom also features a great menu that pairs well with the beers. The open concept design connects the brewhouse area on one end through our taproom/retail area, out onto the waterfront patio on the other end. The Taproom has become a community hub where they host a variety of awesome events.
Featured beers include Big Sound Lager, Boneyard bay White IPA and La Mer Douce Raspberry Hibiscus Ale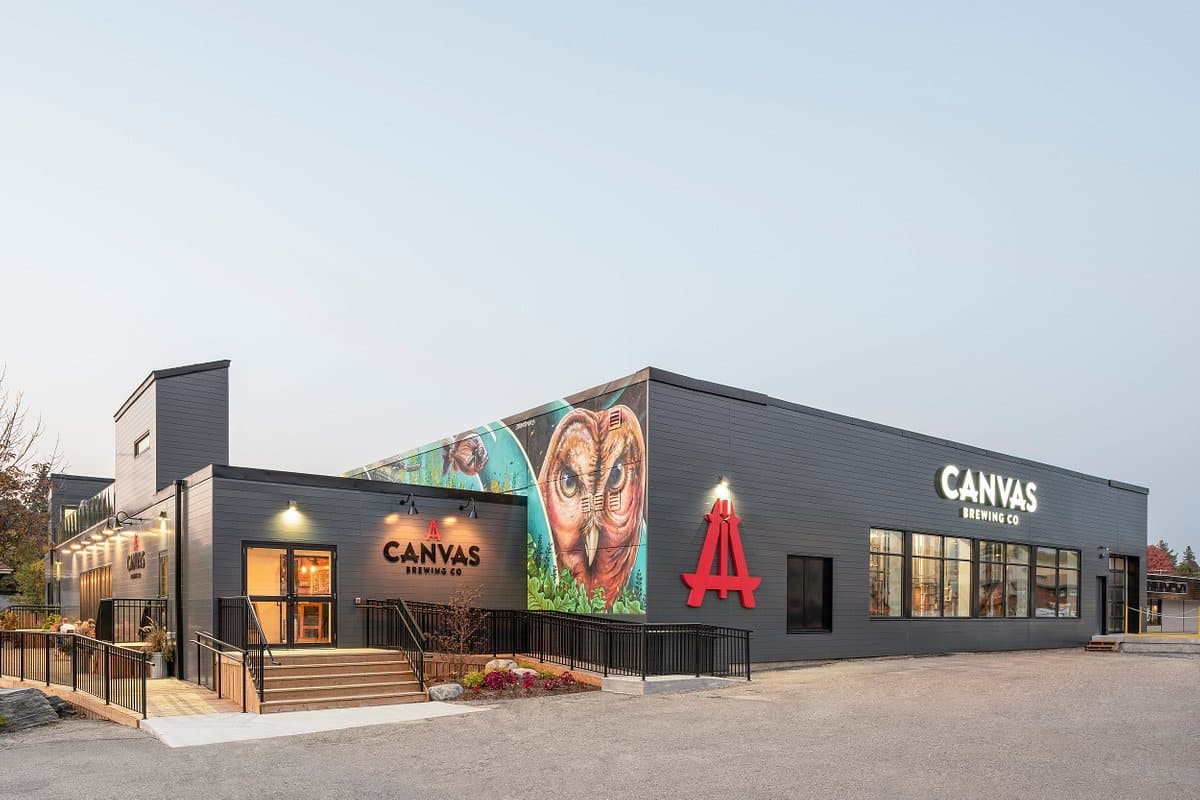 Canvas Brewing Company opened its doors in 2019 in downtown Huntsville. With 20 beer taps, a snack menu, weekly trivia and live music, monthly workshops, and featured art from local artists – the space is a bustling community hub where there is always something to do or someone to meet.
Beer highlights include Rocksip Yuzu Passionfruit Sour, Original Kölsch and Blackbird Irish Stout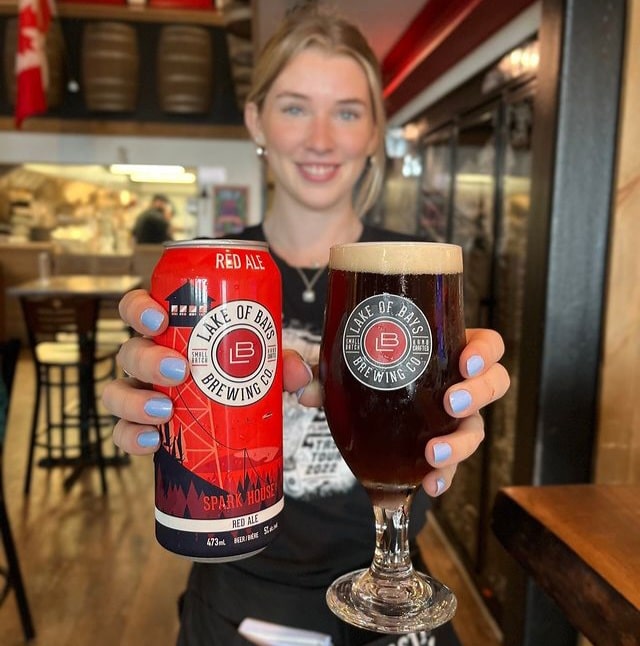 A focal point of any visit to the Lake of Bays region, the brewery's simple philosophy is to "make great beer, run a down-to-earth business, and have fun while we're doing it." The brewery has expanded from its home in Baysville to locations in Bracebridge and Huntsville where you can enjoy a pint and full menus.

Featured beers include Rapid Runner Cold IPA, Off the Grid Hazy Pale Ale, and Spark House Red Ale.
Non alcoholic beers include Near Zero New England IPA, Near Zero Lagered Ale and Near Zero Pale Ale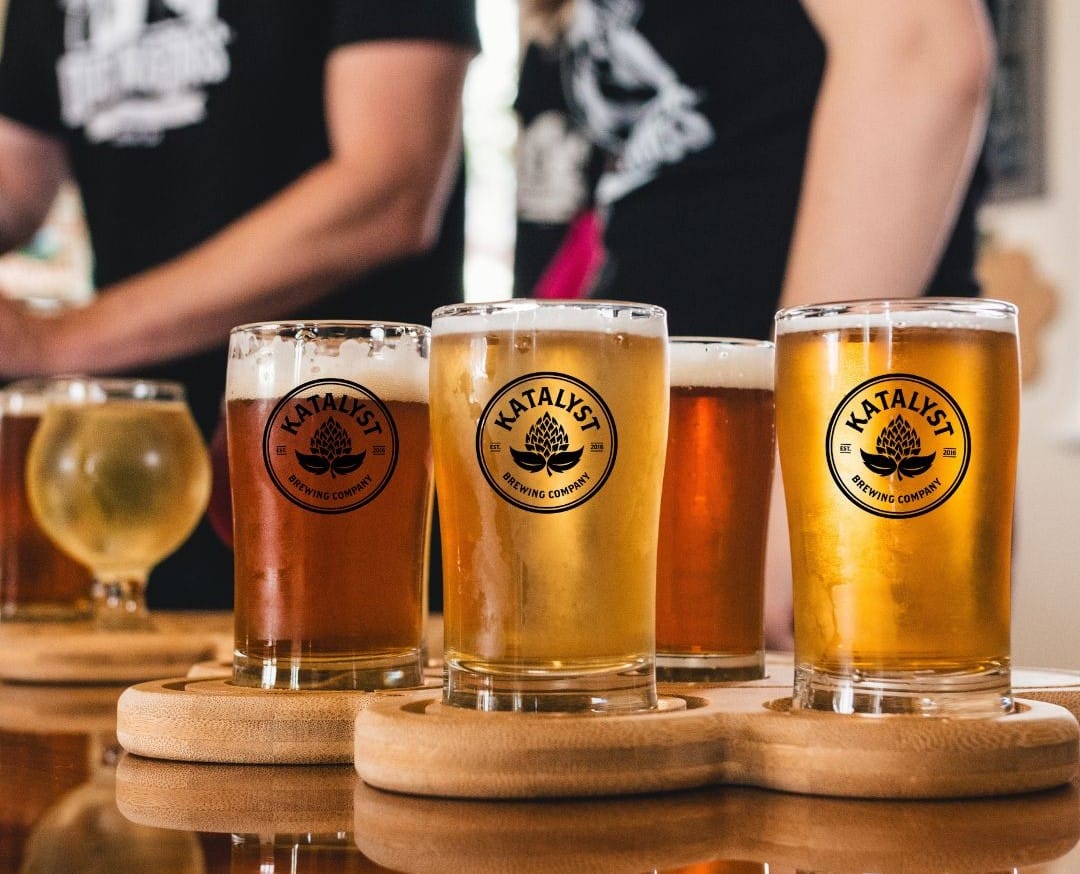 Katalyst Brewing is located in the historic Granary Building in downtown Bracebridge. Once home to Muskoka Brewery, Katalyst is making sure beer is brewed again at this historic landmark. Founders Mark and Krystal Verok brew on a 10hl (1,000 litre) system into six fermenters and the space includes a taproom, open Friday to Sunday, and in-house and a bottle shop to take beer to go.

Featured brews – Rearview West Coast IPA, Sunset Fruited Sour, Passion Project Hazy IPA
Non alcoholic option – Equilibrium: Non-Alcoholic Pale Ale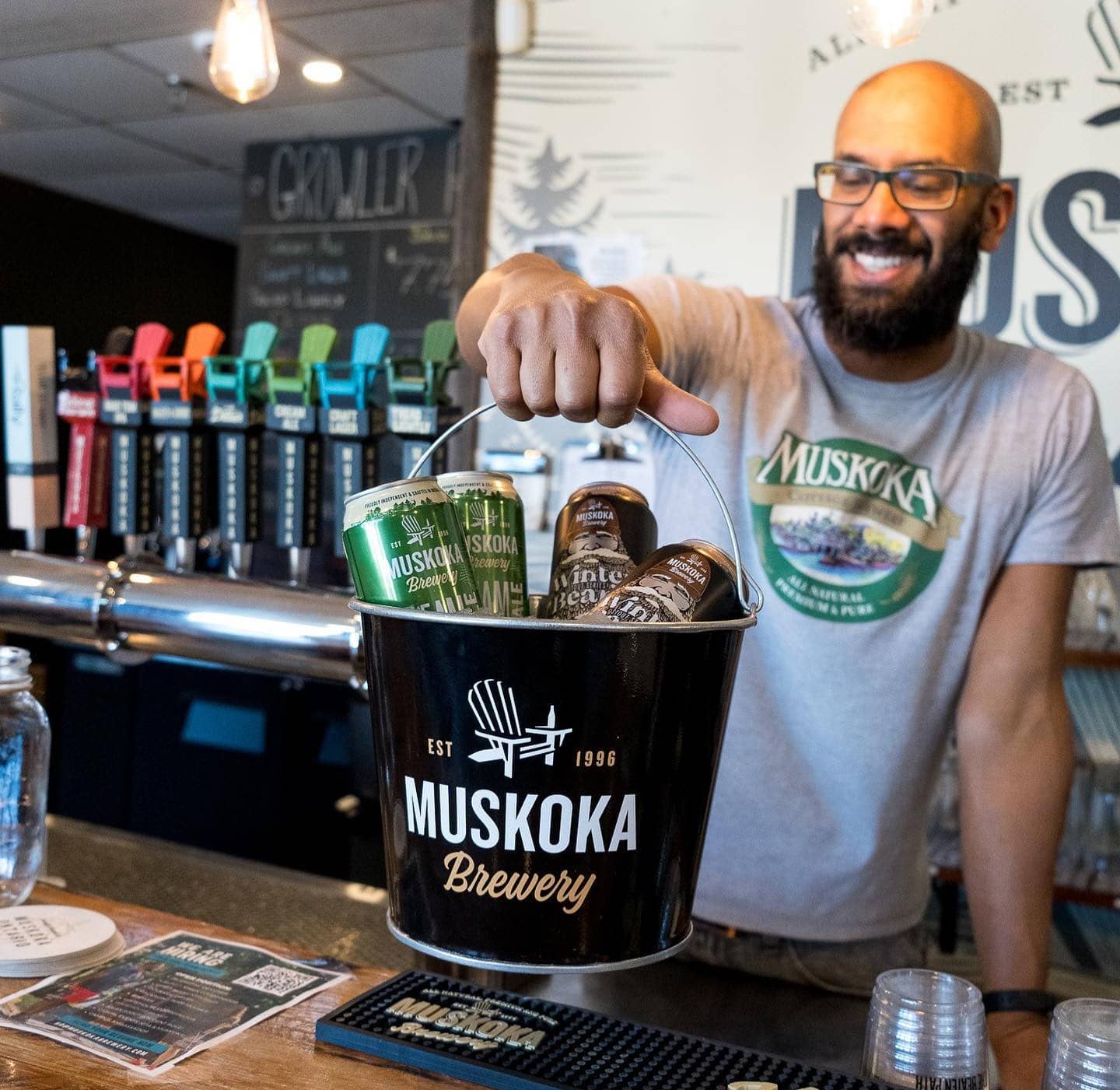 The original craft brewery in the area dating back to 1996, Muskoka Brewery in Bracebridge is one of the most successful craft brewers in Canada. It's also one that proudly showcases the iconic Muskoka character in all its beers. Brewery tours and tastings are available, and they run many special events throughout the year.

Featured beers include Detour, Muskoka Cream Ale and Mad Tom IPA
Non Alcoholic Drinks – Wandr – a tart, tea-based beverage. Veer – alcohol free lager with lime and Rally Dry Run Pale Ale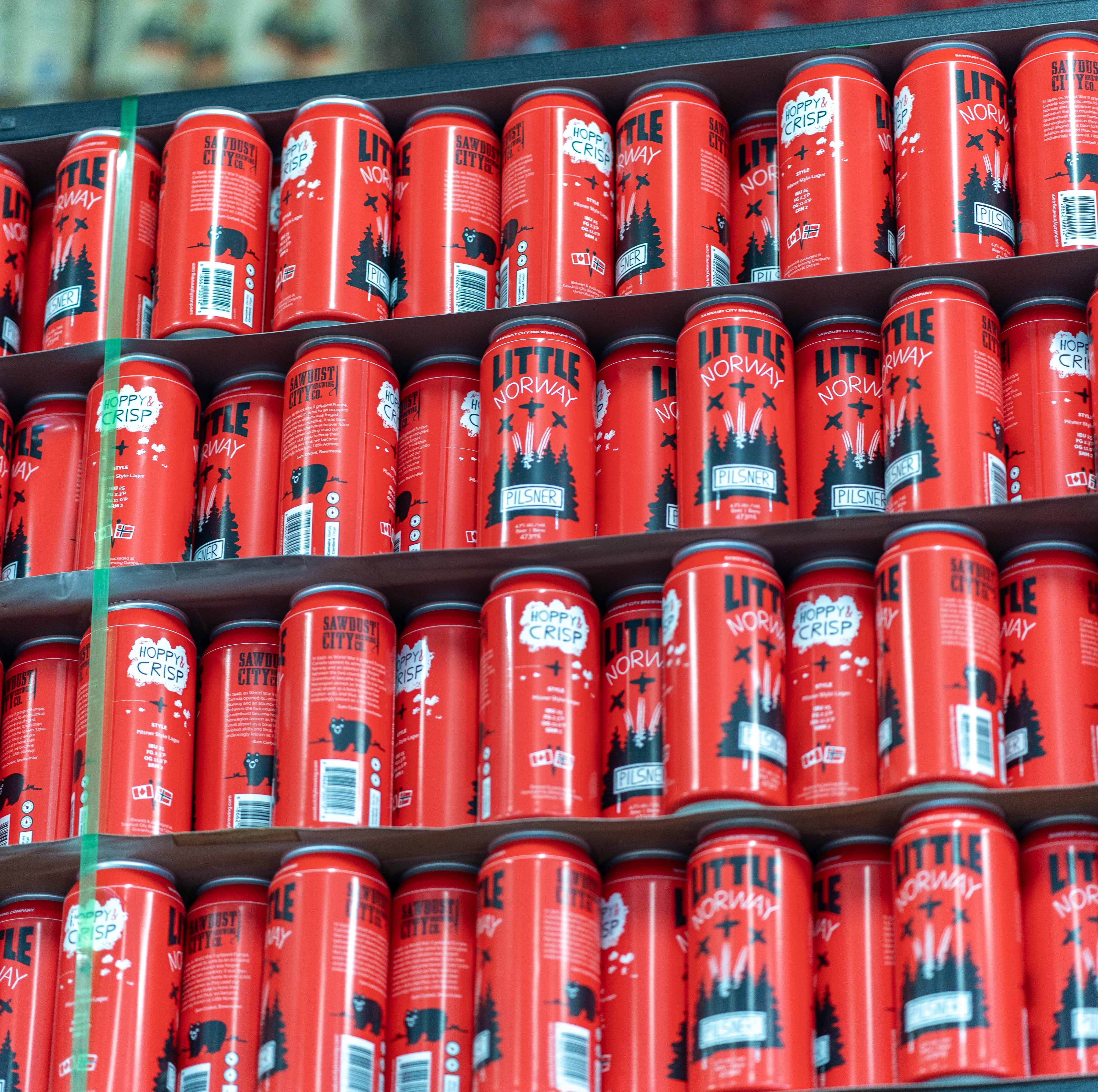 Located in south Muskoka, Sawdust City is the original settlement name for the Town of Gravenhurst Head Brewer Sam Corbeil and his team have been producing award-winning brews for more than a decade. With an on site saloon, full kitchen, event space, live music and special events happening often (including their famous Tuesday Trivia), Sawdust City's exceptional beers are served with a big side of entertainment.

Featured beers include Lone Pine IPA, Skinny Dipping Stout and Juicin'.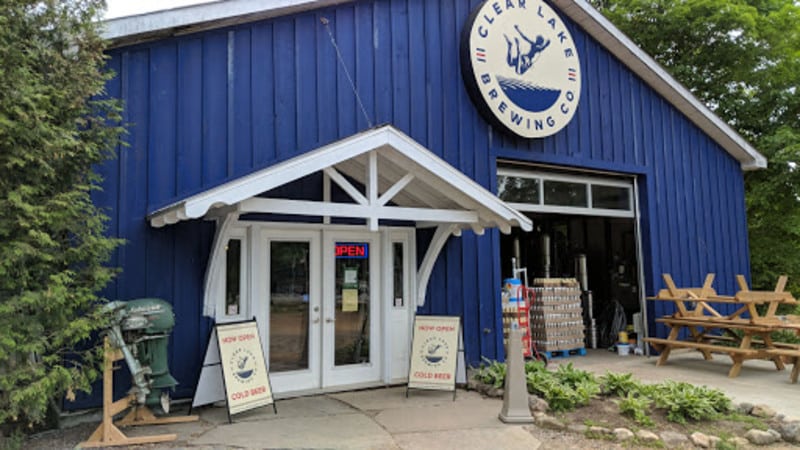 A little brewery located in Muskoka Lakes that produces fresh, naturally-crafted beer year-round for locals and seasonal visitors alike. Located in the heart of Ontario's Cottage Country it has become a traditional stop for many on their way to the cottage. Clear Lake Brewing Co. is brewed with pride and intended to be shared with friends around the bonfire or just kicking back and relaxing on the dock amidst the beauty of the area.
This little out of the way location in "Downtown Torrance" has recently grown into a Beer Spa with a range of cabins and a great food truck. It is also the Muskoka home to Cottage Springs Beverage Co.
Beer highlights include Amber Ale, Maple Espresso IPA and Summer Ale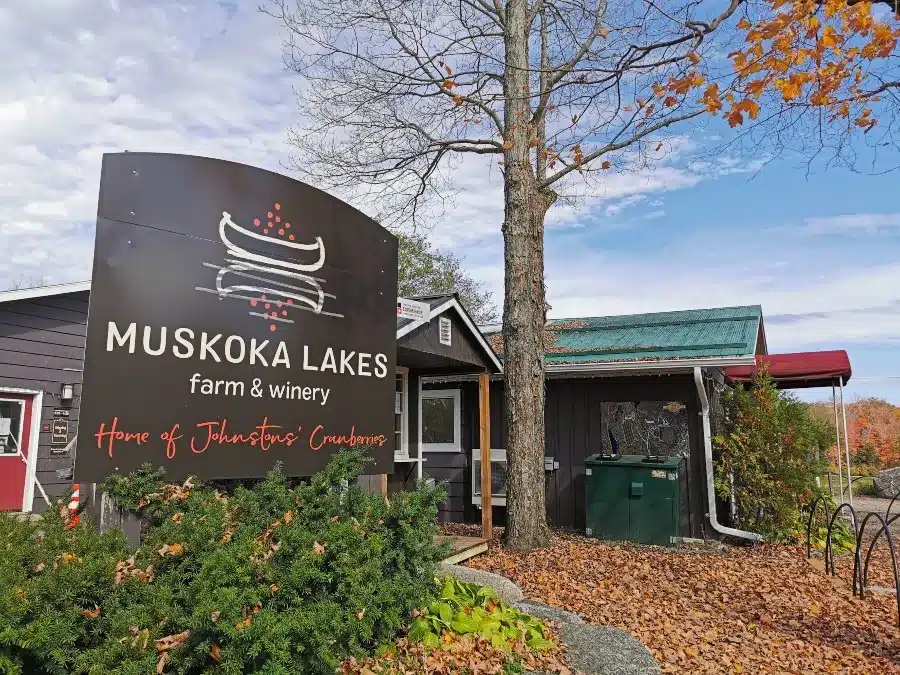 Located in Bala, the "cranberry capital of Ontario," it's no surprise that this award-winning winery develops its innovative wines, ciders and spritzers using plants indigenous to the region – namely cranberries and blueberries. It's also no surprise that the winery is part of Muskoka Lakes Farm & Winery – one of the province's most popular agri-tourism attractions. Take the signature "Bog to Bottle Discovery Tour", and plan for some outdoor recreation or patio lounging at the marsh as well.
Featured drinks – Muskoka Lakes Cranberry Wine, Backflip Blueberry Cider, and Muskoka Lakes Cranberry Splash Wine Spritzer
SPECIAL EVENTS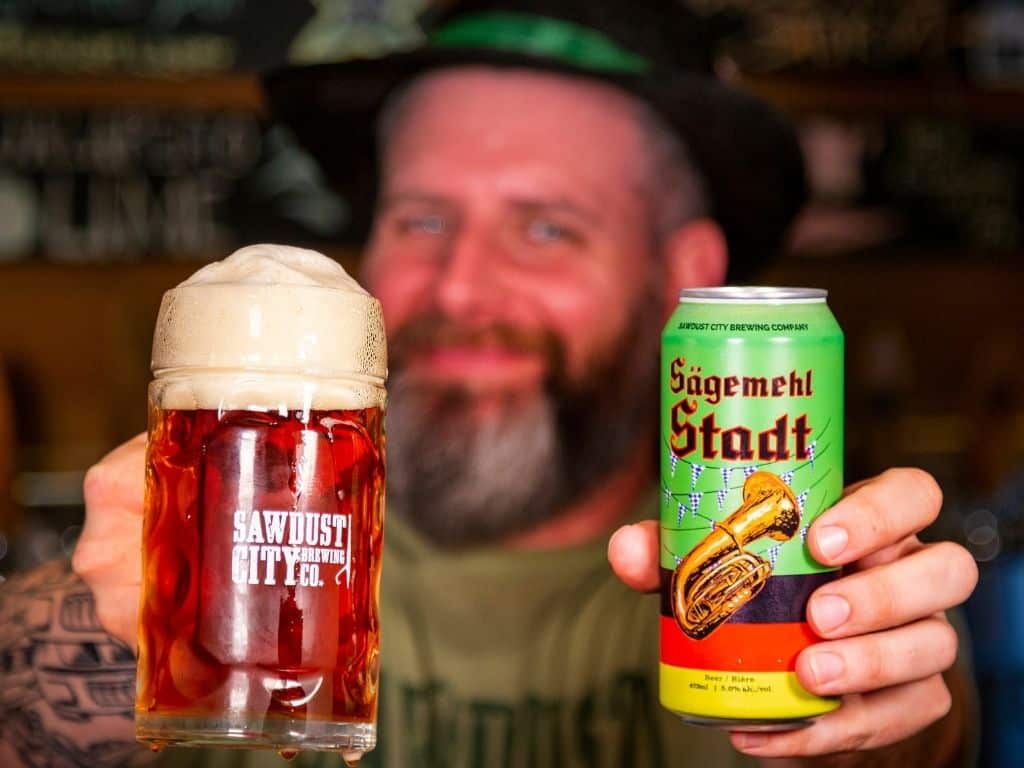 For one weekend in October, musicians and entertainers will be performing at participating restaurants and breweries across Muskoka. Breweries will be bringing out traditional German beers and there will be traditional Oktoberfest features such as sausages, pretzels, potato pancakes, sauerkraut, spätzle and more – all with a Muskoka spin. For more details, click here.
To plan your visit to the great Canadian wilderness north of Toronto, click here. For more things to see and do this autumn, including live music a craft breweries, click here.
Feature photo : Sawdust City Brewing Co Saloon
NOTE: Please drive responsibly.