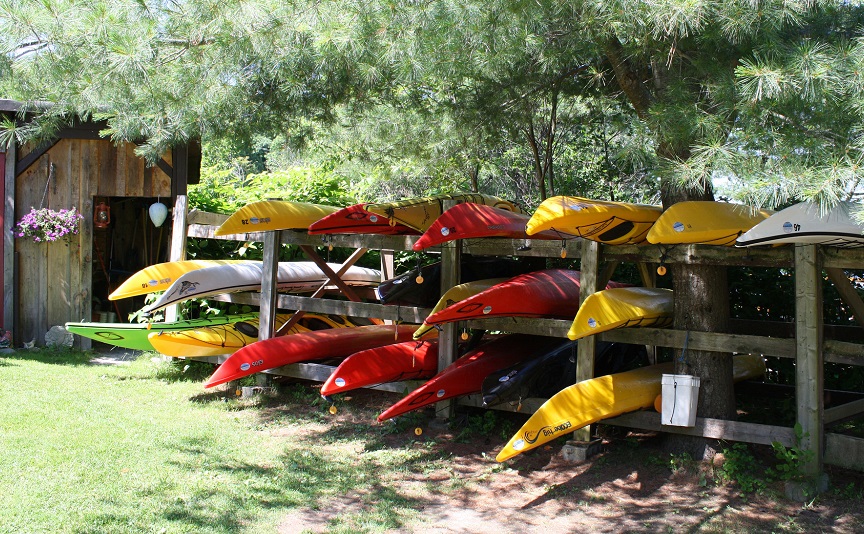 Sea Kayaking on Georgian Bay near Parry Sound
Sometimes nicknamed the sixth 'Great Lake' of Ontario, the waters of Georgian Bay are known for a breathtaking shoreline of towering cliffs and granite islands that are topped with rugged pines. Sea kayaking on the bay is some of the best in the nation, with open water and granite mazes to travel through, and the Parry Sound region has some great spots to get everything you need to head out for a tour. Whether you want a full-day excursion kayak rental, some learn-to-kayak instruction, or a guided tour, here are some helpful folks who can get you on your way.
Rentals & Guided Adventures
With over 30 years of paddling experience providing trips to destinations around the globe, Black Feather has become one of the leaders in kayak tours. Ask them about their Georgian Bay excursions, including a 3-day women's getaway starting from Killbear Provincial Park and ending in Snug Harbour. With no experience required, this excursion is a great way for seasoned and newer paddlers to explore the beautiful shores of Georgian Bay.
Located just minutes from Parry Sound, the Ontario Sea Kayak Centre has a six-acre property with waterfront access that offers an array of kayaking lessons and tours. The team of certified Paddle Canada instructors also offer a variety of national level certifications for sea kayaking, from beginner to instructor courses. The company leads many types of excursions on Georgian Bay, including the popular Yoga Retreat on Georgian Bay. They also run the popular Paddlepalooza and Women on the Water events.
Though home base for Voyageur Quest is the west side of Algonquin Park, the company also provides sea kayaking excursions around the thousands of inlets along the shores of Georgian Bay. The company offers several adventure tours, including the 3-day kayak & camping out trip from Snug Harbour.
For 30 years, the owners and staff at White Squall Paddling Centre have shared their passion for kayaking with thousands of paddlers. White Squall offers beginner training as well as multi-day trips for different ages and abilities, including "Kayak Weekenders," "Wilderness Kayaking," "Lodge-Based Kayaking," and "Youth Sea Kayak Trips." At their waterfront centre just off of Highway 400 north of Parry Sound, high quality gear is also for sale or rent.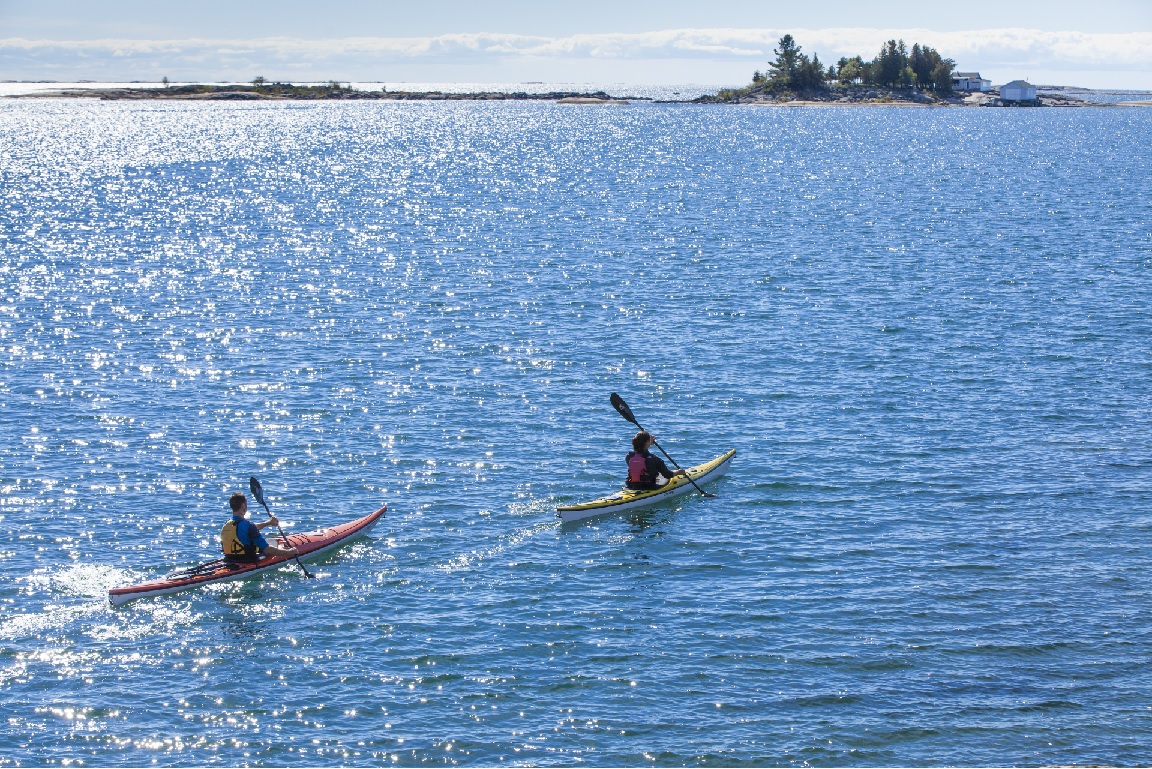 Rentals Only
Just down the road from Killbear Provincial Park you'll find The Detour Store, where the staff are waiting to help you get the right kayak for a day on the water.
If you'll be camping at Killbear Provincial Park this summer, kayak rentals are available at the Killbear Park Mall for 24-hour periods.