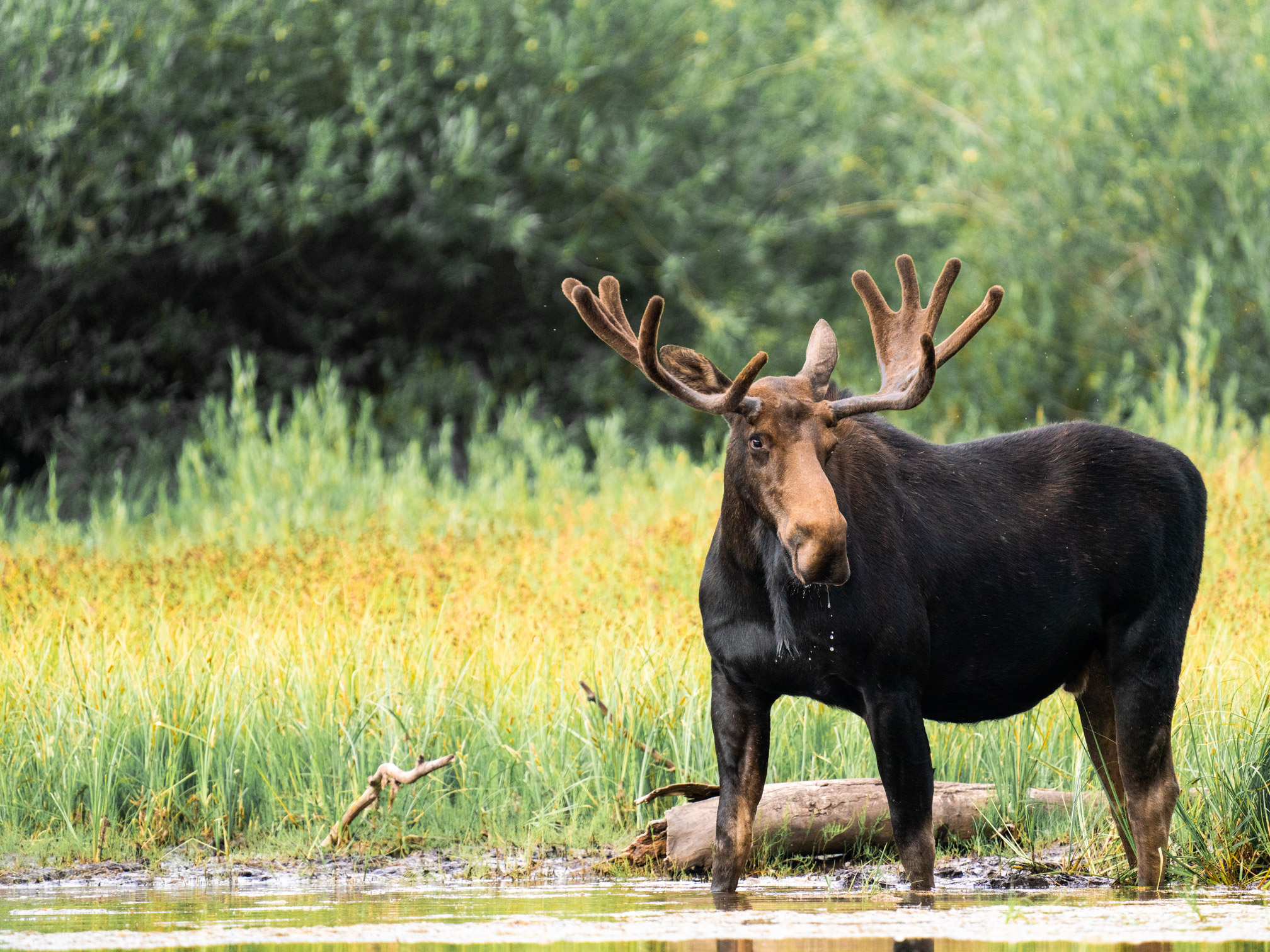 Algonquin Park
Canada's most famous provincial park is a bucket list travel destination for visitors from all over the world.
Located just 2-1/2 hours north of Toronto and 4 hours from Ottawa by car, visitors to the park will find one of the most impressive landscapes in the nation, one that inspired members of Canada's iconic Group of Seven painters.
A nature lover's paradise, in summer, paddlers in Algonquin Park can select from more than 2,000 kms of canoe routes and nearly 2,000 campsites for multi-day trips. And this is the place in Ontario where you're most likely to see that quintessential Canadian animal, the mighty moose, particularly in spring and fall.
Outdoor activities are available for every enthusiast, from hiking and biking to back country camping, from dog sled expeditions to Nordic and snowshoe treks. Cool off in the summer at one of hundreds of clean, clear, refreshing lakes. All campgrounds and day-use picnic areas have unsupervised beaches. And enjoy winter camping and skating at Mew Lake in winter.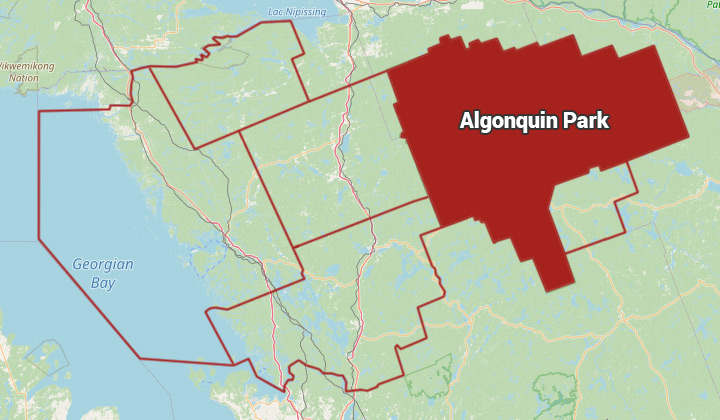 For more information on the park in all four seasons, click here. Learn about mandatory park passes here. Check out the links below for more to see, stay, eat and do in Algonquin, check out the links below.