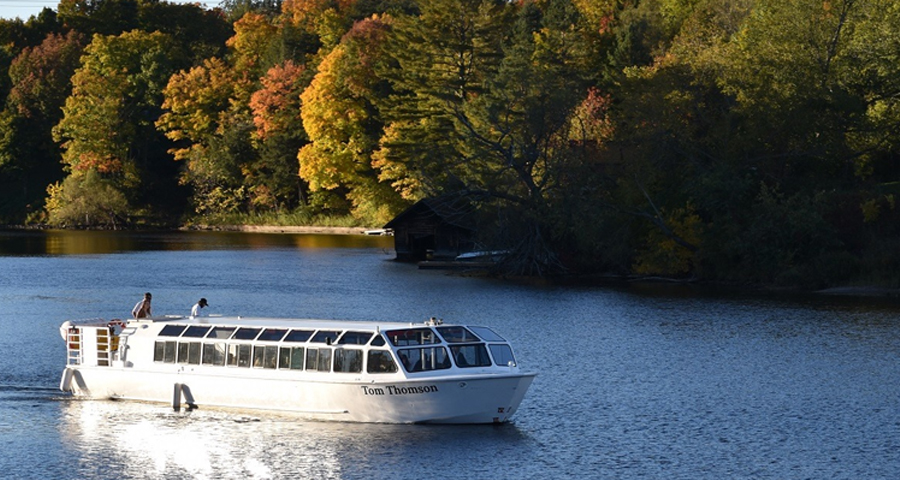 Parts Unknown With Porter: Discover Huntsville, Muskoka
Please note: Our new 'Great Canadian Wilderness' website has replaced the old one that ran under our company name, Explorers' Edge. From time to time in an older post, you may see references to Explorers' Edge.
The largest of Muskoka's six townships, Huntsville, Ontario is a four-season hub of activity for outdoor adventurers, and the home of a happening arts and culture scene. It's proximity to Canada's oldest provincial park makes it the perfect place to step in and out of the wilderness for an incredible summer getaway, just as millions of visitors have done for generations. Here is a partial list of what to see and do in Huntsville:
The Huntsville Festival of the Arts celebrates its 26th season of presenting an eclectic mix of musical, theatrical, dance and visual arts performances and exhibitions. With the Algonquin Theatre established as its main presentation hall, more great acts take place at venues throughout Huntsville, including Deerhurst Resort's Pavillion, Muskoka Heritage Place, as well as the town's gazebos and waterfront. See talented artists like Bruce Cockburn, Royal Wood, Jim Cuddy and Colin James in performance. For ticket and schedule info, click here.
History lovers won't want to miss a visit to the Muskoka Heritage Place. Explore the unique stories of the town's development with three fascinating exhibits: the Pioneer Village, the Museum and aboard the Portage Flyer train. Step back in time in the heart of Huntsville. For more information, click here.
Enjoy a leisurely tour of Peninsula Lake with Tom Thomson Cruises. Named after Canada's most famous artist and the man who inspired the legendary Group of Seven to paint in these parts, The Tom Thomson is a 60-passenger vessel that departs daily from Deerhurst Resort.
Take in the panoramic views of cottage country while enjoying a drink off of their cocktail menu. Regular and sunset cruises are available. For more information, click here.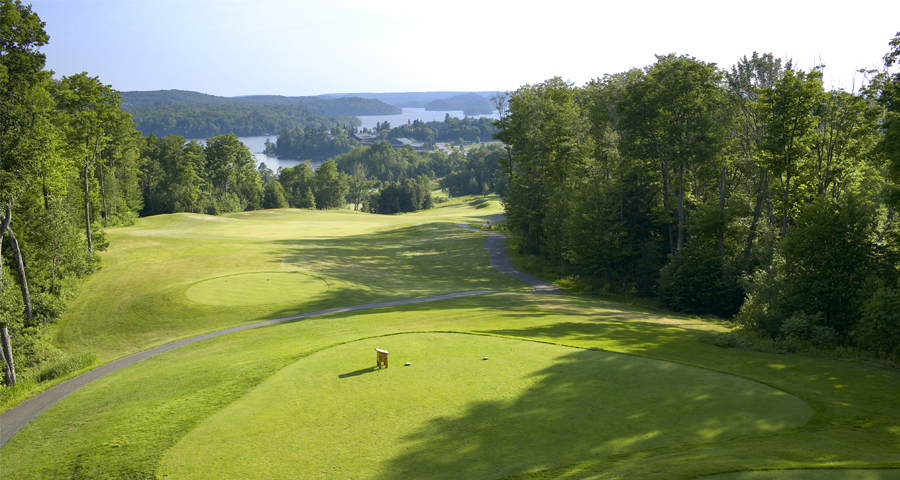 Head to Huntsville for some of the best golf in Muskoka, including at the Deerhurst Highlands, recently named one of the Top 59 Public Courses in Canada by SCOREGolf. Across the way is picturesque Grandview Golf Club, a ClubLink property that was co-designed by two-time major winner Mark O'Meara. And not far from both these courses you'll find the Huntsville Downs Golf & C.C.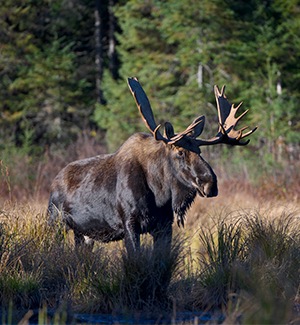 The wilderness is never far away from any town in Muskoka, and Huntsville is no exception. Try camping, hiking, paddling and more at Arrowhead Provincial Park (located close to downtown), and at the world famous Algonquin Park. Also located downtown, the knowledgeable staff at Algonquin Outfitters can help you plan your adventure.
Speaking of downtown, the shops, restaurants and galleries you'll find in Huntsville are the perfect excuse for a leisurely day of exploring. (Be sure to check out the statue of Tom Thomson outside the Algonquin Theatre as well, and memorialize your encounter of it with a photo.)
Upcoming Events in Huntsville, Muskoka
Flavours Of Ontario: August 8
Muskoka Veg Fest: August 10
Concerts on the Dock: Wednesdays August 14-28
Summer Sidewalk Sale: August 17
Muskoka Muscle: August 17-18
Artists of the Limberlost 13th Annual Summer Tour: August 17-18
Macaroni Festival: September 14 (NEW!)
Muskoka River X: September 14-15
Muskoka Autumn Studio Tour: September 28-29 & October 5-6
This summer, fly with Porter Airlines to Muskoka and discover the bustling town of Huntsville.
For accommodations information, click here. For shuttle service to and from the Muskoka Airport, click here.
To book your flight with Porter Airlines, click here.