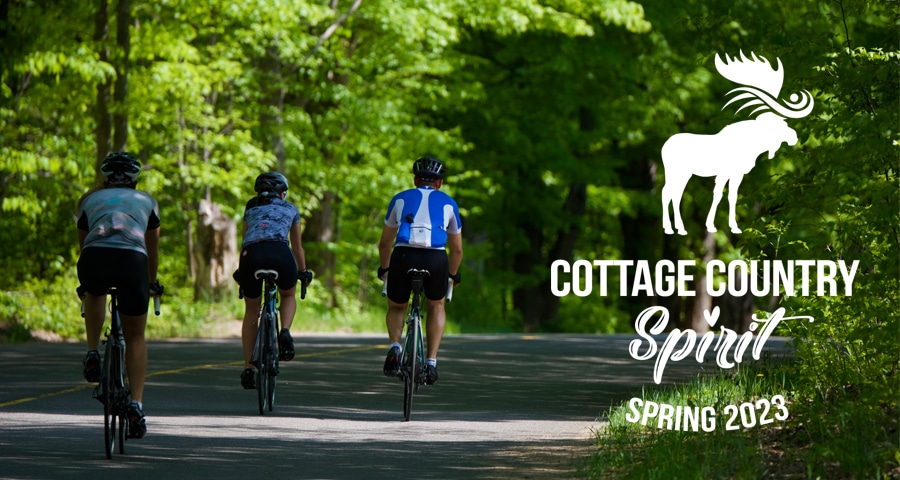 Cottage Country Spirit Local Travel Package – Spring 2023: Terms & Conditions
The Spring 2023 Cottage Country Spirit Local Travel Package Terms & Conditions
These Terms are being drafted in plain language so that we both understand the Terms of this Agreement. In this Agreement "us" and "we" refer to Explorers' Edge ('The Great Canadian Wilderness'); "you" and "your" refers to the person receiving the Incentives. By participating in this program you agree to all the following: We offer one Incentives to you: (i) five (5) $10 Program Vouchers for each "Qualified Registration".
We will provide each Qualified Registration with 5 (five) Program Vouchers each in the amount of $10, but you must note the following:
i. One Qualified Registration receives 5 (five) Vouchers, regardless of the number of residents in that one dwelling.
ii. We must limit our participation in this program to providing Program Vouchers for a set number of Qualified Registrations we receive from ALL of the sub-regions located within the Explorers' Edge region, not from each of the sub-regions individually.
A "Qualified Registration" is all of the following:
i. A registration where the local resident (permanent or seasonal in a qualifying municipality) has provided their official local residential address and full contact details (including mailing address if different from residential address) directly to Explorers' Edge via the website www.greatcanadianwilderness.com/cottagecountryspiritspring2023register
ii. A registration made by an individual who resides either permanently or seasonally within the geographical borders of the Explorers' Edge region (and selects their designated municipality in the drop down registration menu included).
iii. A registration that is made during the program promotion duration and while quantities last (only 600 available packages in total)
iv. Please note: only one package will be dispersed per residence, not per person. Duplicate registrations will not be accepted. Packages will be processed at the Explorers' Edge office in Bracebridge, Ontario and mailed directly to each qualified registrant at the mailing address provided. Packages may NOT be picked up from the Explorers' Edge offices, and delivery times for the packages are at the discretion of Explorers' Edge and under the availability of Canada Post.
If you have received the Program Vouchers, we agree that you are entitled to receive them provided you have registered in accordance to the terms.
If you have trouble redeeming your Program Vouchers, keep them and contact US; Explorers' Edge representatives will resolve the matter, NOT the Accommodation Provider and NOT the Experience Provider. If there is a problem, you will be entitled at the most to the face value of the Program Vouchers.
Unused Program Vouchers will not be reimbursed by Explorers' Edge. Vouchers are only redeemable at participating Experience and Accommodation Providers, and you can only participate in the program by registering with Explorers' Edge via our website and meeting the qualifying restrictions above.
Accommodations Providers and Experience Providers will not negotiate any of these Terms & Conditions. No cash will be exchanged for any Voucher amount you do not use.
Voucher holders may not use their vouchers at the place where they are employed.
Vouchers can only be redeemed at participating Accommodations Providers and Experience Providers between April 20, 2023 and June 18, 2023.
Explorers' Edge is not obligated to honour registrations that are not filled out correctly.
For more information email [email protected] with the subject "Cottage Country Spirit Package Query"
You must agree to these Terms & Conditions in order to receive the vouchers.