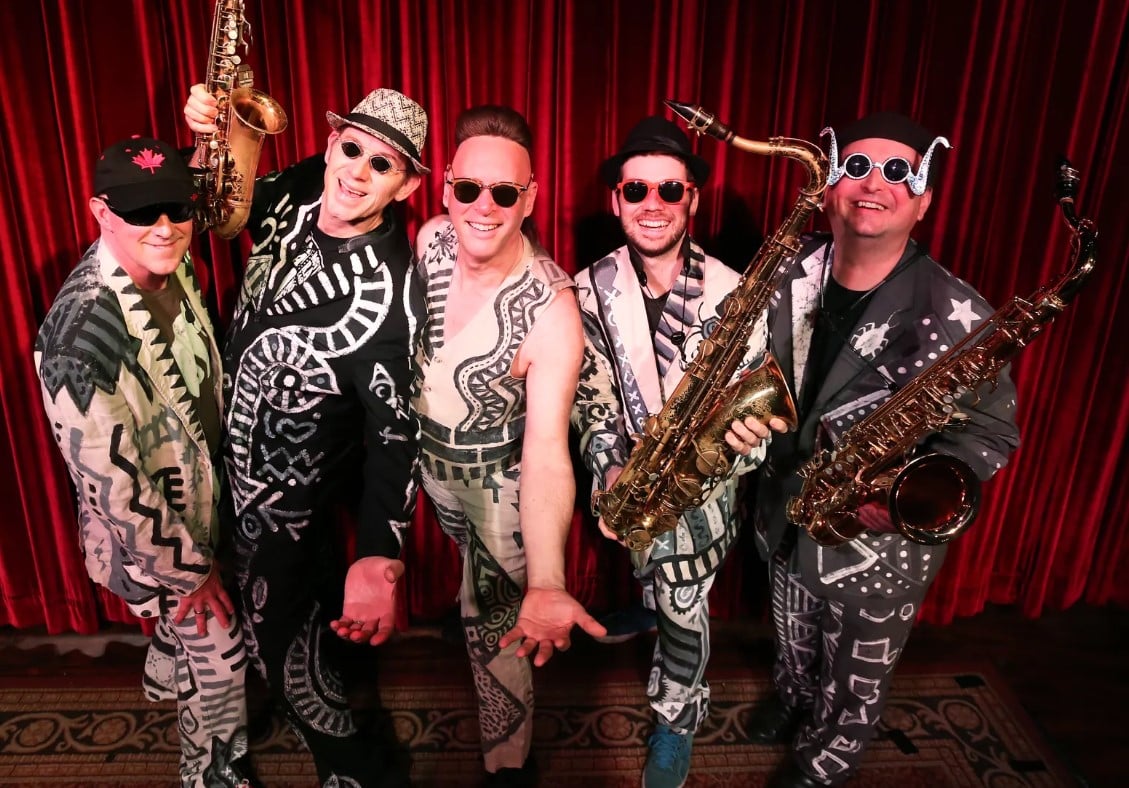 Jazz Comes to the Festival of the Sound on Georgian Bay
This July 28-30th, you can forward to an amazing lineup that brings you music from across the street, across the country, and from around the world.
Freeplay & Friends
July 28th – 7:30pm
From Bach to Beatles, from Grieg to Joni Mitchell, genre-bending a cappella live-looping duo FreePlay joins forces with Larry Beckwith, Ryan Davis and New Zealand String Quartet. Freeplay & Friends bring pop sensibility to their classical training and innovative live performance – you'll be awed at the skill, musicianship, and energy coming from the stage.
To purchase your tickets click here.
The Spirit Horse Returns
July 29th – 1:30pm
The Spirit Horse Returns is a show for the whole family telling the almost lost-forever story of the Ojibwe Horse using story, song, video and, of course, beautiful music. Script by Jodi Contin, Ken MacDonald,
and Rhonda Snow. Music by Kevin Lau with original songs by Jodi Contin, and music and consultation by Andrew Balfour. Original art and visual direction by Rhonda Snow.
"The journey of the Spirit Horse is a remarkable learning path experience: we can open our hearts to a majestic story that will bring us pride, wonder and healing. All audiences and learners alike will now have an opportunity to keep that Spirit alive. In this story of the little ponies there are many lessons we can learn. We thank all of the people who have made this possible. Meegwetch."
– Elder Alison Cox
To purchase your tickets click here.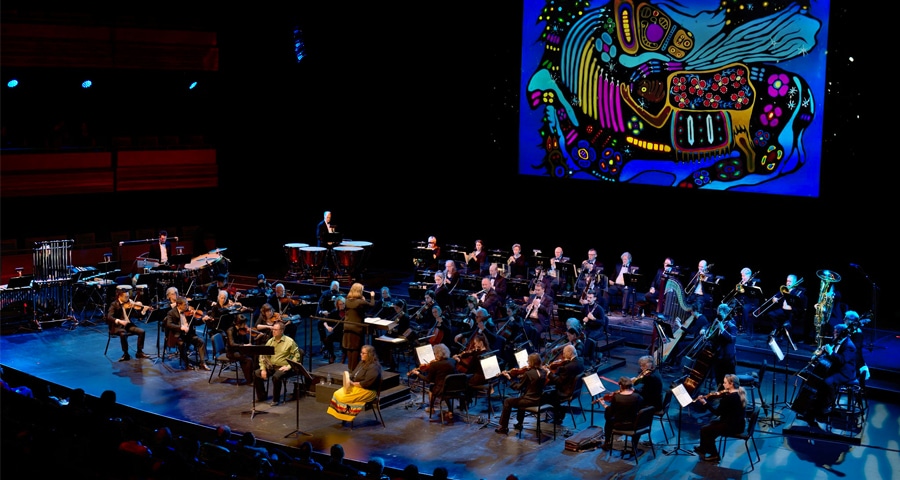 Jazz Canada Weekend – I, II & III
Our annual Jazz Canada Weekend features a 7 piece ensemble paying tribute to Antonio Carlos Jobim and Wayne Shorter. The Toronto All Star Big Band brings their high energy show featuring the greatest of the big band era, and the one and only Shuffle Demons shimmy on down to the Island Queen for a two hour jazz cruise through the 30,000 Islands.
A Tribute to Jobim & Shorter
July 29th – 7:30pm
The cool sounds of Bossa Nova meet the legendary daring of Wayne Shorter. Dave Young, double bass; Luanda Jones, vocals; Kevin Turcotte, trumpet; Brian Dickinson, piano; Ethan Ardelli, drums; Reg Schwager, guitar; John Johnson, saxophone.
To purchase your tickets click here.
Toronto All-Star Big Band
July 30th – 1:30pm
Join this high energy big band for a swinging afternoon of classics from the golden-age of big band music.
To purchase your tickets click here.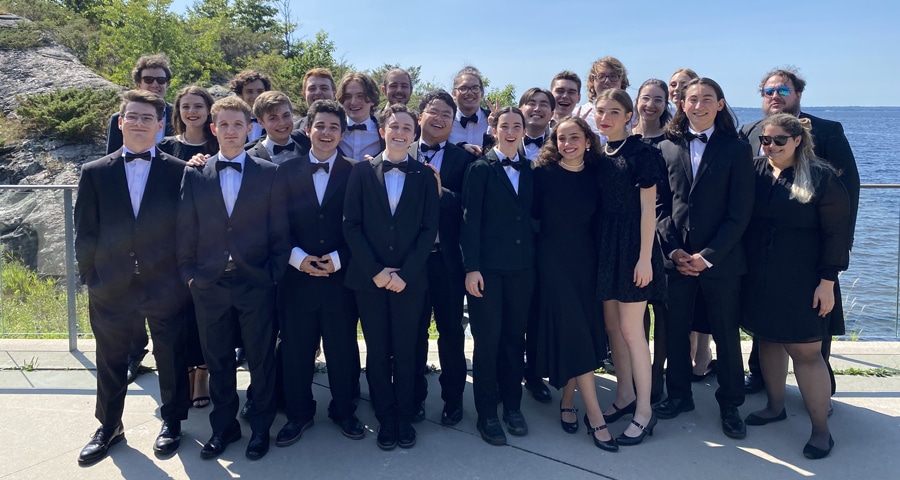 The Shuffle Demons Jazz Cruise
July 30th – 6pm
Get on board with The Shuffle Demons for an evening of their famously funky jazz. After more than 40 years of playing across Canada and around the world The Shuffle Demons will get you moving, body and soul.
To purchase your tickets click here.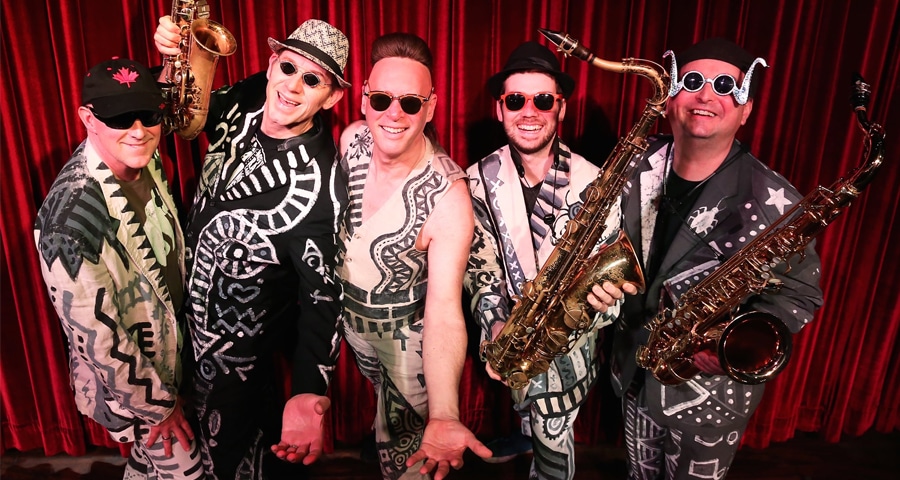 For more information on the annual Festival of the Sound taking place July 19 to August 5, 2023, including the annual Jazz Weekend, CLICK HERE. To plan your stay, CLICK HERE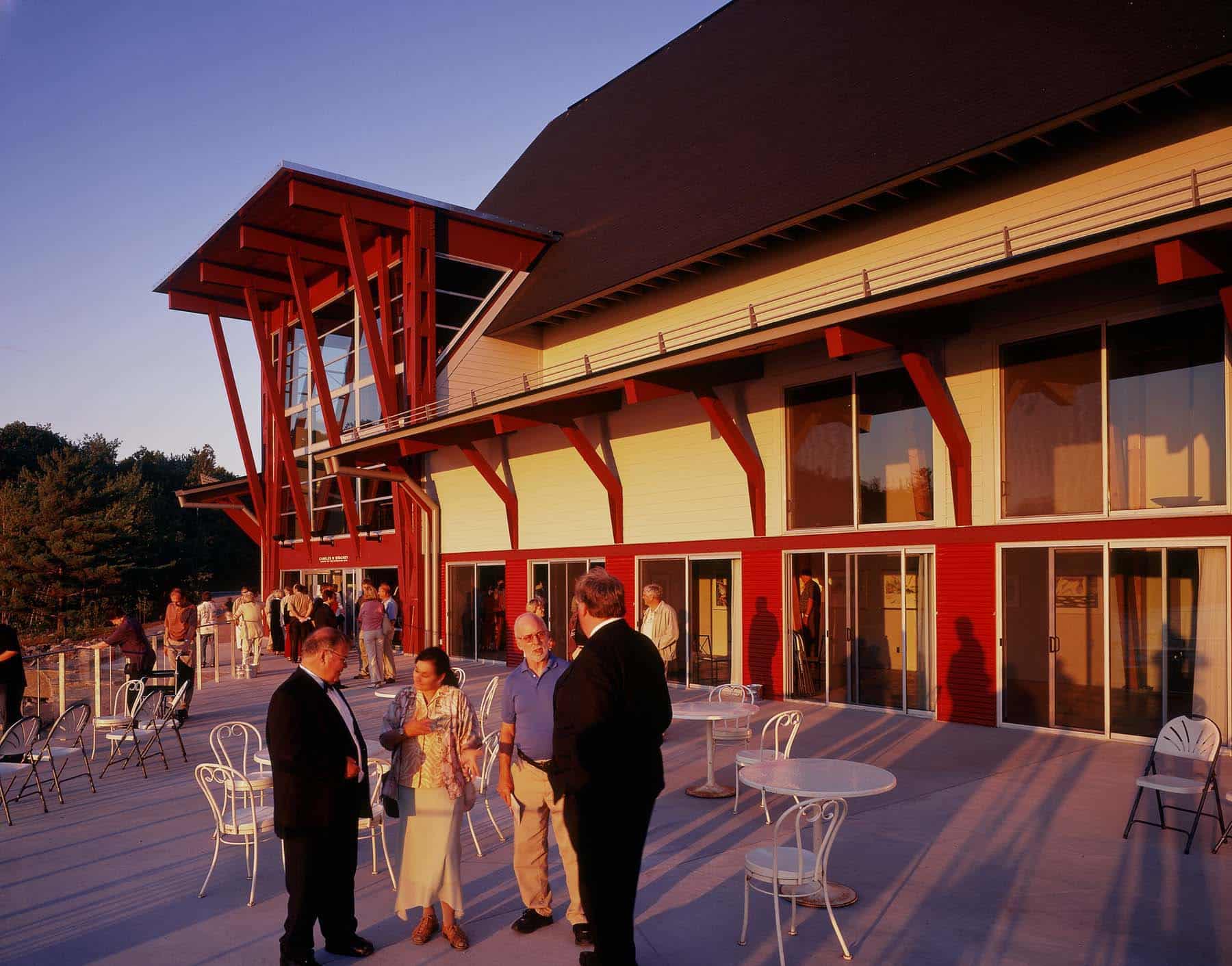 Image shows the patio at the Charles W. Stockey Centre for the Performing Arts
in Parry Sound, Ontario, on beautiful Georgian Bay.