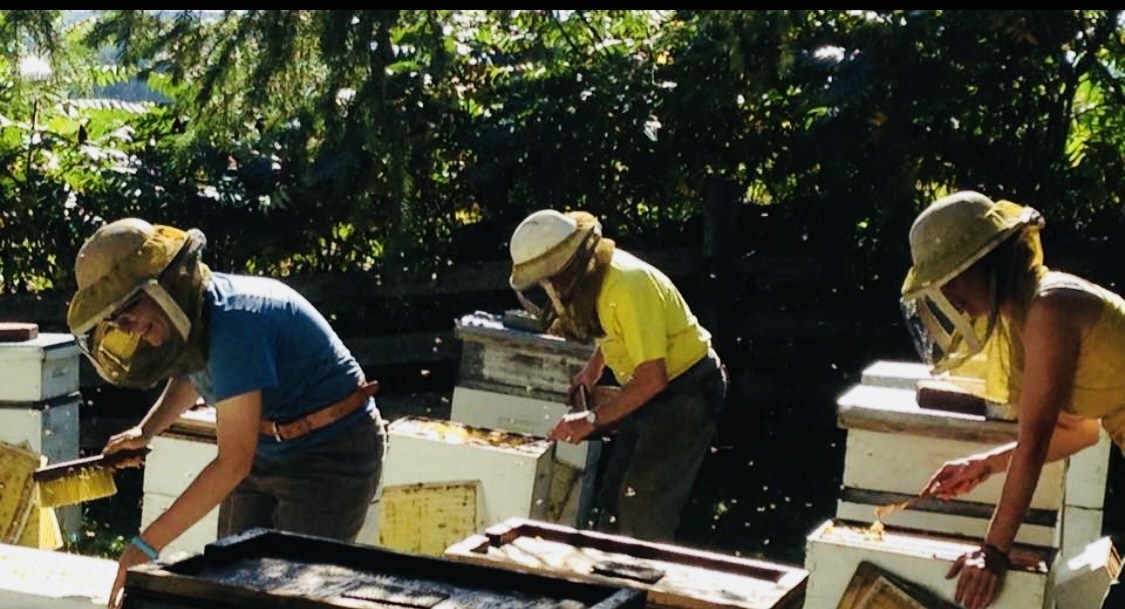 Board's Honey Farm: A bee-utiful place in Restoule, Ontario
Please note: Our new 'Great Canadian Wilderness' website has replaced the old one that ran under our company name, Explorers' Edge. From time to time in an older post, you may see references to Explorers' Edge.
A trip to Ontario's north should include a visit to this wonderful family-run farm where you can 'buzz in and bee welcomed.'
There's no doubt that the whole family will enjoy an enlightening visit to Board's Honey Farm in the beautiful Restoule area of Ontario.
Owners Ann, Stefan and Jaimie Board have operated this incredible apiary overlooking Commanda Lake for forty years and are pleased to have welcomed thousands of visitors to learn about the honey bee, and to enjoy eclectic products made by this ever-important insect.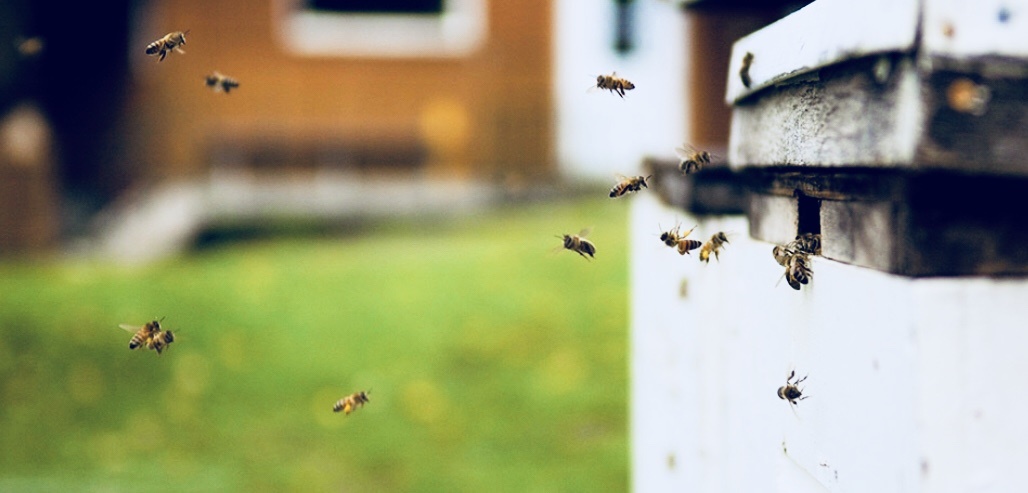 The farm harvests honey from 300 colonies that are situated in the pristine and unpolluted countryside, and their bees pollinate old farming fields, cattle fields and non-industrial farming areas around these parts that are known for low to no pesticide use.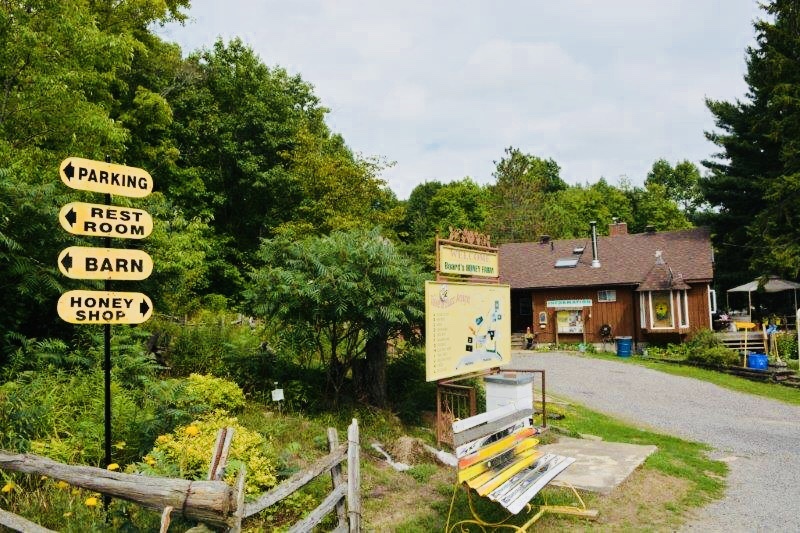 Visitors are welcome to take a self-guided tour of the farm using a map with fun facts. There are two 1-1/2 hour guided tours as well in July and August: Tuesdays starting at 10:30 am is great for younger children, and Thursdays at 1:30 pm for the entire family (with both costing $7.50 per person, kids under 3 are free!). You can also take home the self guided tour package for $12.
Also on site are beautiful gardens full of flower species bees are particularly fond of, and a unique garden labyrinth – a simple 62-step meditation spiral planted with seasonal perennials. There's also a "Wee Bee Playland" for children.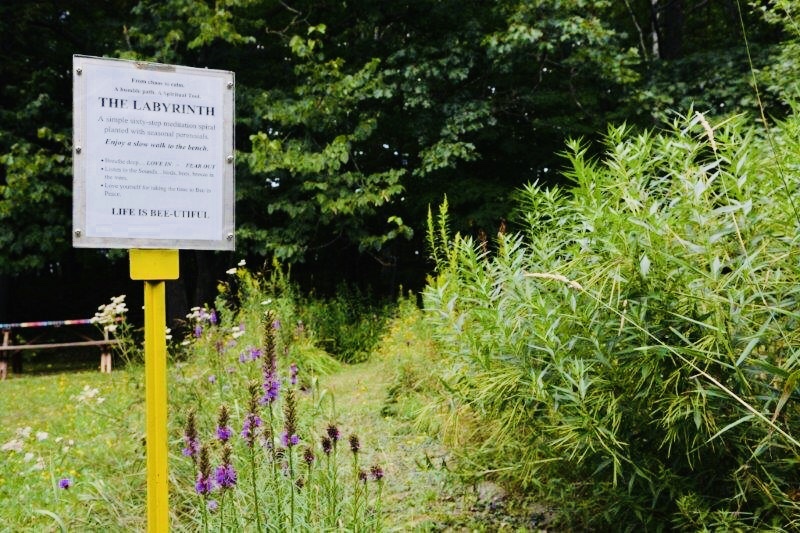 Of course no trip to Board's Honey Farm would be complete without stopping in at their amazing store to check out all the honey-related products in their Northern Nectars Collections. From honey staples and savoury condiments, to bees wax items and natural cosmetics, there are plenty of amazing items to peruse, all made from the Boards' incredible bees. And be sure to inquire about their apitherapy items, including pure bee pollen and propolis lip balm sticks.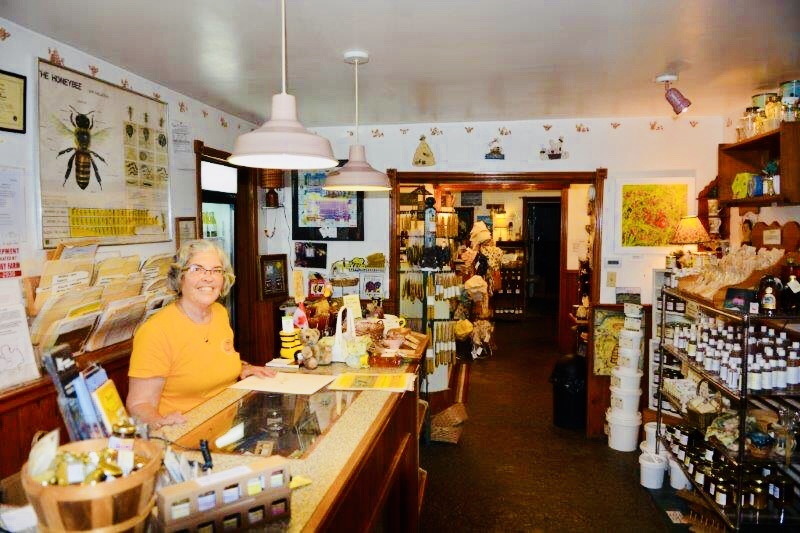 This summer and fall (through to Christmas), be sure to add Board's Honey Farm to your list of spectacular places to visit in the province of Ontario. Learn about the important honey bee, and bee farming, and enjoy plenty to see, do and taste while you're there. Make sure to check their website for special events and seasonal sales too!