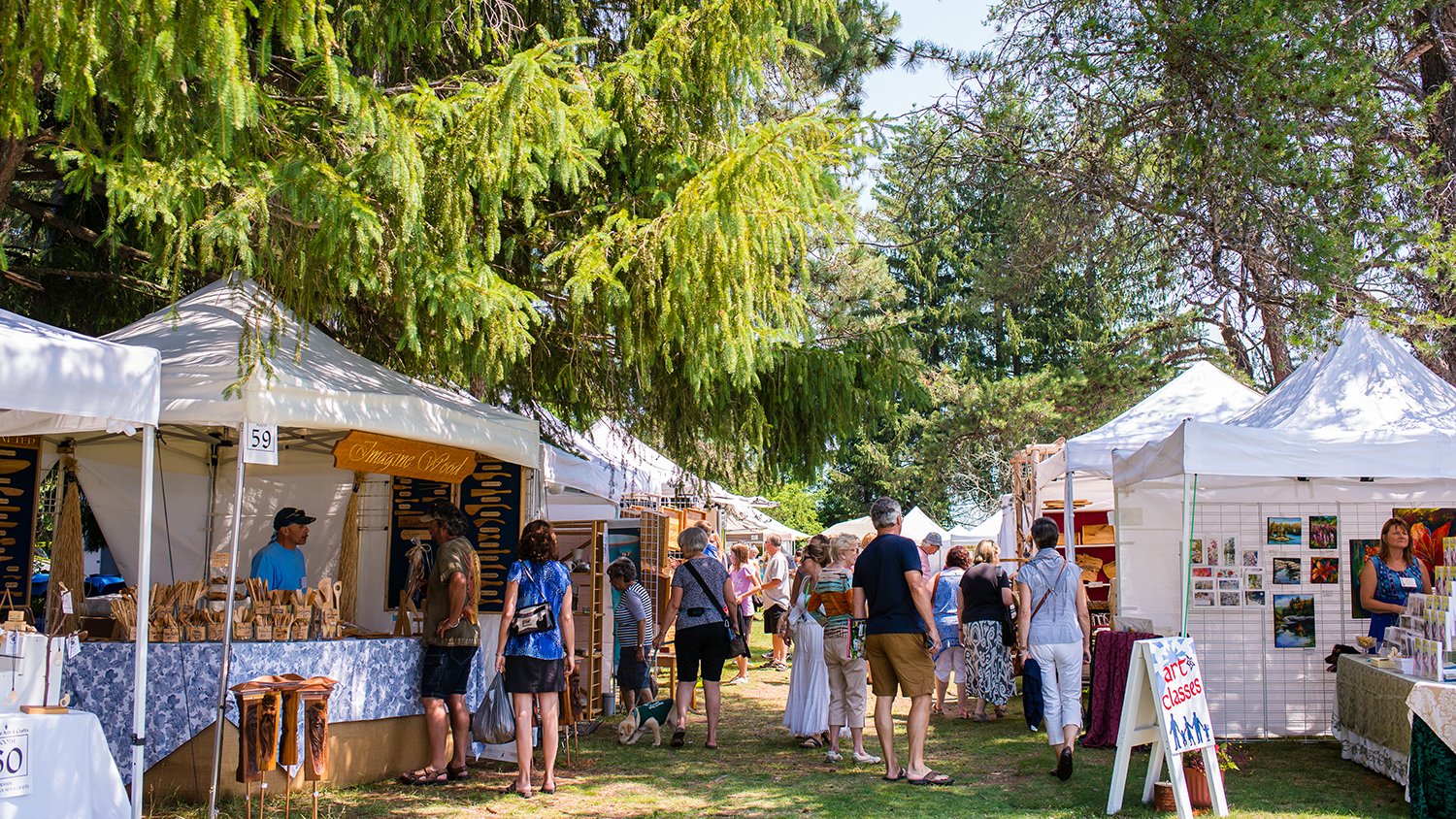 The Muskoka Arts & Crafts Summer Show Returns to Celebrate 60 Years in 2022!
Head to the shores of the Muskoka River in Bracebridge, Ontario, July 15-17 for cottage country's largest outdoor arts and crafts show.
The new executive director of the Muskoka Arts & Crafts (MAC) organization will tell you that people are clamoring for the unbridled return of everyone's favourite summer show. Nichole Kitchen started her job in March, and since then her phone hasn't stopped ringing, with devotees calling for assurances that things will be going ahead this year. Not only is the show happening, says Kitchen, but MAC is introducing a few extra features as well.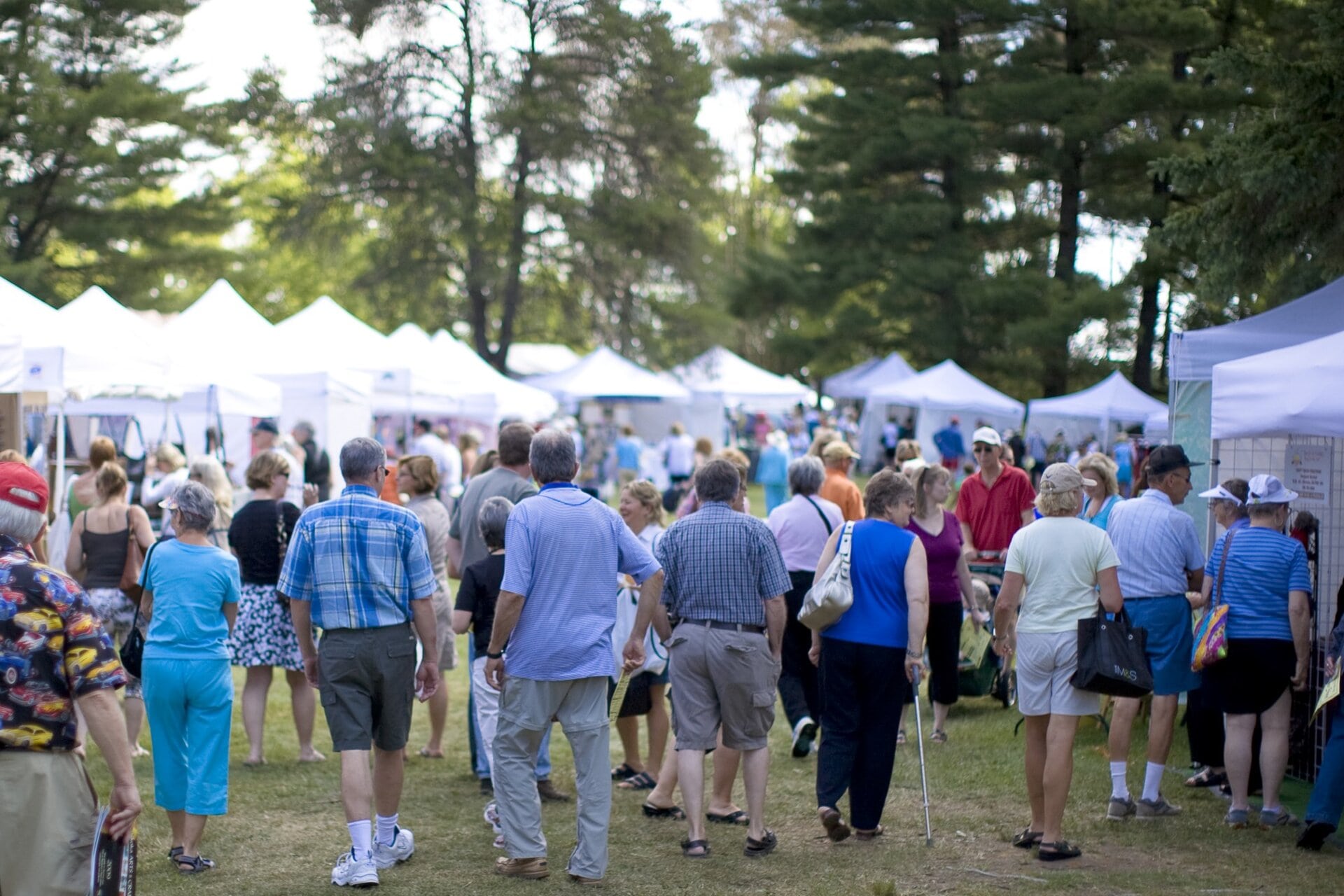 "There is such an incredible vibe surrounding this event," says Kitchen. "Visitors from near and far have really missed it as part of their own family and friends' summer tradition. Returning to Annie Williams Memorial Park for our 60th anniversary is a welcome opportunity to reunite artists and fans alike."
More than 200 artists and crafters are scheduled to take part amidst the towering pines of the park, with everything represented from paintings and sculptures, to pillows and purses.
"It's a wonderful, eclectic mix of items," says Kitchen. "That's what makes it so special."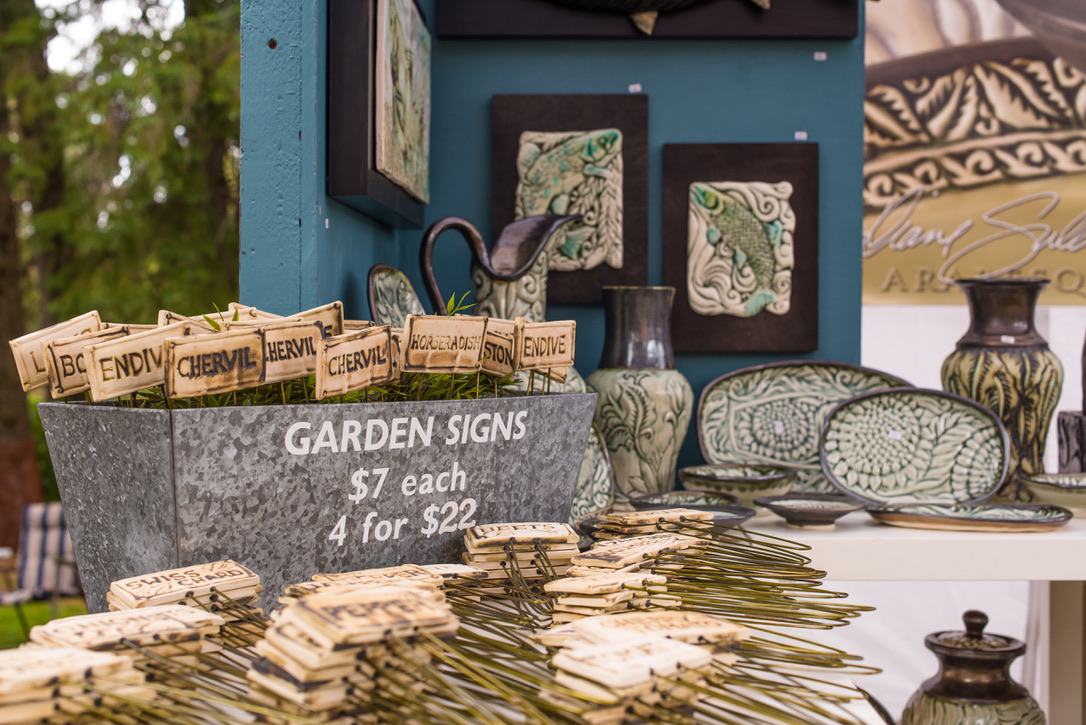 New this year at the show, Kitchen says there will be live music and craft beer in addition to the food trucks that offer delicious bites. Also new this year, the event is now ticketed, with a small fee for entrance. This is to help MAC track how many people actually attend, and to also assist this member-based arts organization as it recovers from the pandemic. Visitors can save on advanced ticket purchase as well.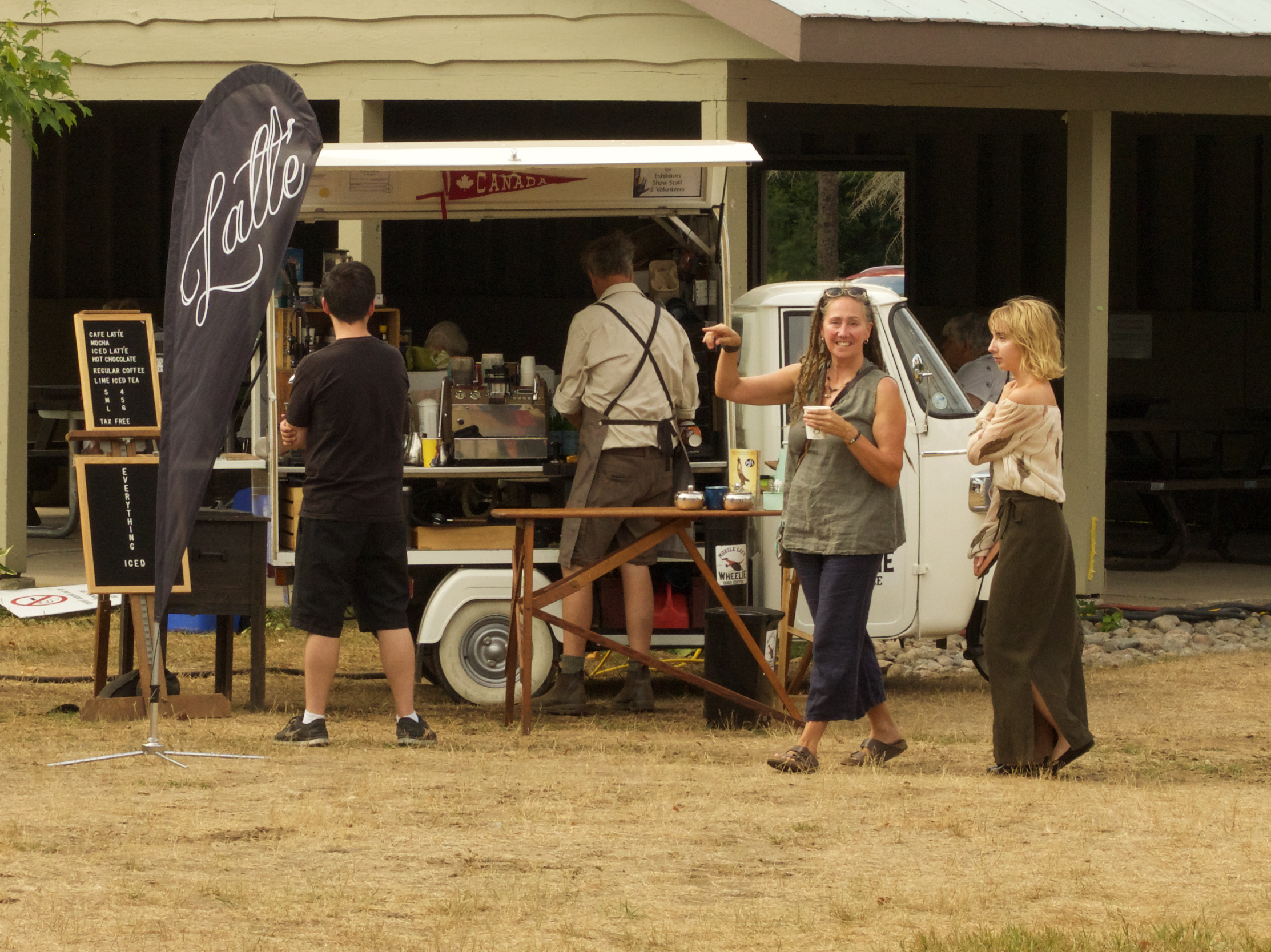 Of course, one of the best things about the MAC Summer Show is just spending time along the shores of the stunning Muskoka River, and pausing to enjoy the beauty of this place. For many of the participating artisans, this is the renowned landscape that inspires them in their work, and you'll often see that reflected in the items they bring to their booths.
The park itself – named for the wife of one of the town's early physicians – is a sprawling 10-acre property that includes a playground for the kids. And the picturesque town of Bracebridge is bustling in summer as well, with plenty to see and do when you "Visit the Bridge."

Nichole Kitchen hopes people will return to the annual Muskoka Arts & Crafts Summer Show to celebrate the 60th anniversary, to support the incredible artists and crafters who are participating, and to feel the post-pandemic buzz of gathering once again.
"We are really excited to be returning," she says. "We can't wait to see everyone on the weekend of July 15th."
KNOW BEFORE YOU GO:
The MAC Summer Show takes place at Annie Williams Memorial Park in Bracebridge, Ontario, located at 50 Santa's Village Road. Parking is available at the park, or on side streets (please be respectful of residential neighbours).
DATES & TIMES
Friday, July 15: 10am to 6pm
Saturday, July 16: 10am to 6pm
Sunday, July 17: 10am to 4pm
TICKETS (new this year!)
Advanced: $6.99 (CLICK HERE TO PURCHASE)
Gate: $10
Age 5 and under are FREE
For more information on the 60th Annual Muskoka Arts & Crafts Summer Show, CLICK HERE.