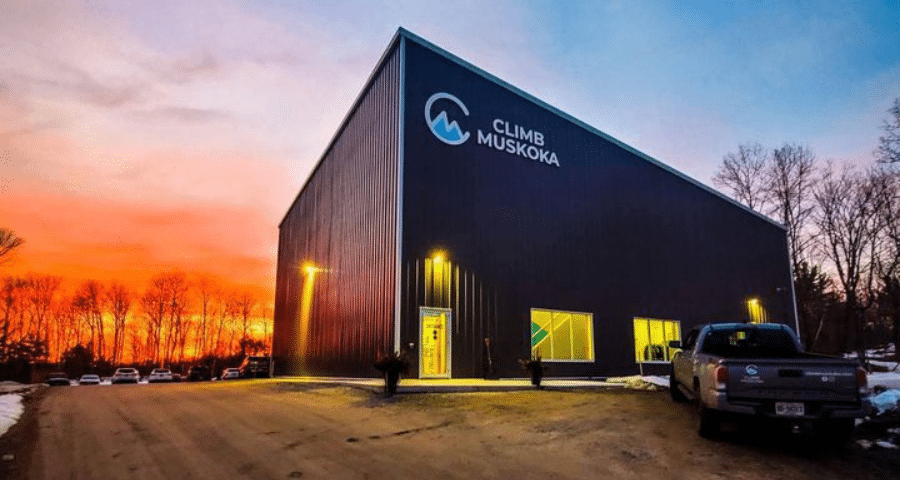 The Great Indoors: Head inside for tons of fun
This neck of the Ontario woods is famous for all the incredible outdoor adventures you can find. But looking for something out of the rain or heat? The region's got you covered too – literally.
Riverbowl, Burk's Falls
Dan and Haleigh Lawrence have been running Riverbowl and Billiards in Burk's Falls for the past 10 years – a hugely popular spot, especially in inclement weather.
The couple took over the small bowling alley and have transformed it into an ever-expanding community with an entertainment centre.
"When we first took it over it was a fairly small bowling alley," says Dan. "We knew it had a lot of potential and have been adding to it year after year. As well as the five-pin lanes, there's a sports bar, full restaurant, sports memorabilia museum and live music every Saturday night."
Riverbowl's 5-Pin bowling combines classic entertainment with modern machinery and scoring equipment; it's a great place to drop in for fun and games, great food, or to check out the sports memorabilia that packs the building's walls and shelves.
Currie's Music, Gravenhurst
Don't be fooled by the store's name as Currie's Music is so much more than guitars and drum kits. For the Currie brothers of Rob and Andrew, their business started in one direction 18 years ago and ended up going in many more. Located on the main street in Gravenhurst, it is a place you could spend a whole day exploring. It is a music store, antique mall, sewing supply store, second-hand book shop with the coolest thrift section at the back.
"It was an old movie theatre that had been turned into a dance studio and then broken up into units to form a mini mall," says Rob. "My brother and I have always been into music, with Andrew repairing guitars out of his locker in high school, and took over a small unit upstairs fixing up and selling guitars. Our parents were into antique and vintage items so they set up shop here as a retirement business. My mom is into sewing and sewing machines so we have some of that too."
Add to the huge rooms and hallways of art, antiques, books and a back room that is full of vintage clothing and collectables, a stage and recording studio, there are a lot of rooms to get lost in.
You are also never sure who you will be browsing records or guitars with as the store has a Canada-wide reputation.
"A lot of bands who play The Kee or heading to the cottage will drop in," says Rob. "Kiefer Sutherland has been in. I guess we have a good reputation!"
Climb Muskoka, Bracebridge
If it is adventure you are seeking then look no further than Climb Muskoka. Opened in December 2021 by Kevin French, he put his 18 years of outdoor recreation and education into creating an incredible space.
"I realized there was a void in the community for this kind of space," says Kevin. "It is a place for recreation, to socialize, and make friends in a healthy atmosphere. When I was younger, I was about going out on my own and doing every adventure I could. Once you hit your 30s or 40s you realize how important community is. That was the thinking behind Climb Muskoka. A place where anyone can come and be a part of something."
No reservations are needed for the climbing centre, the fifth purpose-built facility in Ontario, and drop-ins are always welcome. Day passes, monthly and yearly memberships are available as well as all the rental items from shoes, harnesses and chalk bags
First time visitors can take part in a Discover Climb and all new visitors can take a climbing test to be able to explore the whole gym.
"The whole space is about feeling safe but also setting yourself climbing challenges," says Kevin. "Our staff are here to help everyone and figure out how to get the most out of this space."
Bearly Used Books, Parry Sound
Bearly Used Books in Parry Sound is one of the largest in the province. Opened in the mid 1990s, this renowned hotspot has been delighting readers and expanded to its current location a few years ago. Set up in a former doctors' office, this bookstore in the heart of Parry Sound is a bibliophiles' dream.
Owned by Melissa Thomson, who took over the store in the summer of 2007, the store receives and sells thousands of books a year. Last year alone the store received close to 330,000. Each book brought is is catalogued, categorized and neatly organized into small alcoves or rooms. The store has everything from university textbooks, children's books, travel guides, classic novels and new releases. Plus lots of comfy chairs to curl up in if you need to try before you buy. "Books are just ideal way to relax," says Thomson.
Check out these other indoor activities while visiting Ontario's cottage country:
Bowling Alleys
Huntsville Bowl Huntsville
Georgian Lanes Parry Sound
Muskoka Bowling Quality Inn, Bracebridge
Riverbowl Burk's Falls
Museums
Algonquin Visitor's Centre Algonquin Park
Bobby Orr Hall of Fame Parry Sound
Muskoka Steamships and Discovery Centre Gravenhurst
West Parry Sound Museum Parry Sound
Book Stores
Bearly Used Books Parry Sound
Cedar Canoe Books Huntsville
Owl Pen Bracebridge
Movie Theatres
Burk's Falls Old Towne Theatre Burk's Falls
Muskoka Drive In Gravenhurst
Norwood Theatre Bracebridge
Antiquing
Barnboarded Antiques Port Carling
Currie's Music Gravenhurst
The Emporium Burk's Falls
Art Galleries
Algonquin Art Centre Algonquin Park
Annex Bracebridge
Arts at the Albion Gravenhurst
Chapel Gallery Bracebridge
Eclipse Art Gallery Deerhurst Resort, Huntsville
Oxtongue Craft Cabin & Gallery Dwight
Ryan Fine Art Gallery Port Carling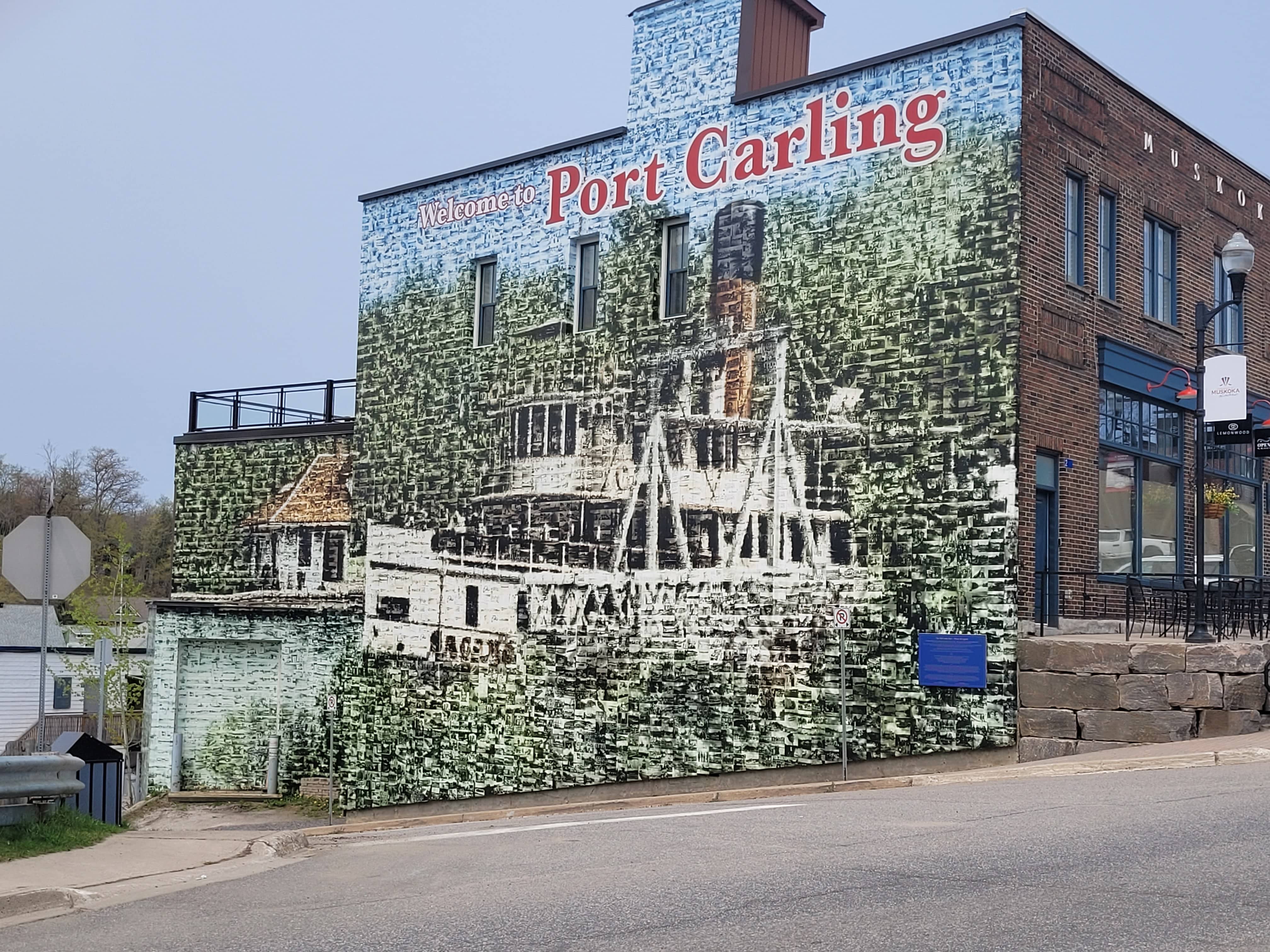 Downtown Shopping
Bracebridge – Stores, art galleries, restaurants, a movie theatre on main street and a thrifter's paradise
Gravenhurst – Shop the Muskoka Wharf or the downtown core that has a wide selection of restaurants, shops and a local craft brewery
Huntsville – Great shops, huge dining options, the largest outfitters in the region, breweries, and even a record shop for vinyl junkies
Parry Sound – A charming main street with restaurants, shops, art and a brewery and distillery around the corner
Port Carling – Lots of dining experiences, cottage décor, art galleries and a warren of shops at Steamboat Bay
Featured Image courtesy of Climb Muskoka
To plan your all-weather stay in the Great Canadian Wilderness click here.