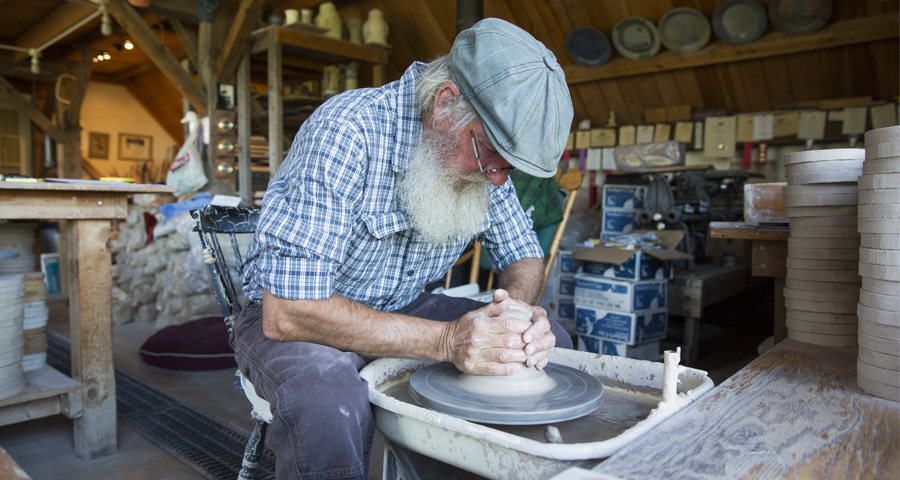 Snowy Canvas: The Arts in Winter Across Ontario's Cottage Country
Please note: Our new 'Great Canadian Wilderness' website has replaced the old one that ran under our company name, Explorers' Edge. From time to time in an older post, you may see references to Explorers' Edge.
Winter unleashes a powerful brilliance you don't find in any other season, and the solitude and serenity in and around snow-tipped forests are particularly inviting for creative types.
Plan your arts getaway to Ontario's cottage country and discover what it is about winter's canvas that has inspired artists for generations, including Tom Thomson and the Group of Seven painters.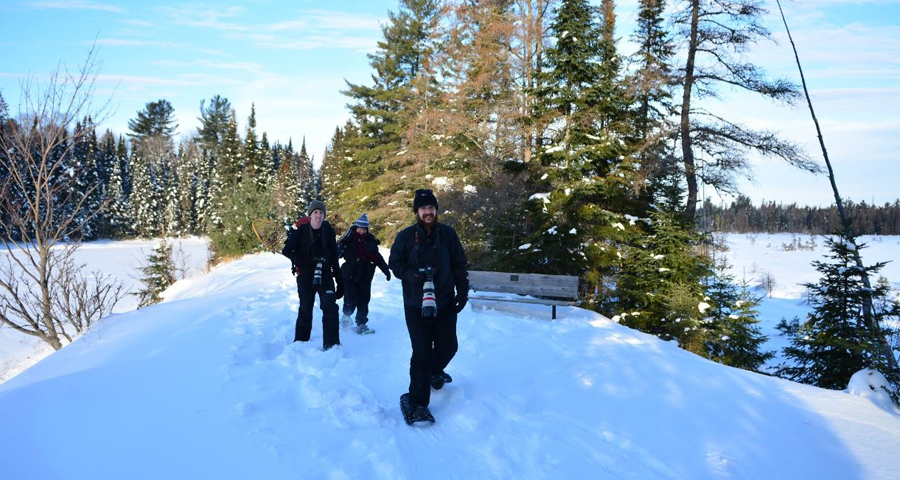 New Venues
2019 was an exciting year for new arts business, especially in downtown Bracebridge, where three hubs opened along main street, all of them catering to those in search of somewhere unique to have an artistic encouner.
Located right downtown, Art Annex is a charming space for a collective of local artists and craftspeople who display their eclectic works; it's also a place you'll find workshops, events and classes taking place all year round.
Bracebridge Hall is found in a 100-year-old carriage house on the town's main street as well, and here you'll discover live bands, classic vinyl, local art on display and creative cocktails to whet your whistle.
Want to adorn your body with a little art? Be sure to check out Britton Gallery when it opens on December 17, 2019. This beautiful space will be the new home of fine art and jewellery created by father and daughter team, Ted and Miranda Britton.
Over towards Georgian Bay, the town of Parry Sound welcomed The Gibson: Gallery and Mercantile this past summer, a vision for the area being brought to life by local artist Don Corbett. The space is a co-op space that displays the work of area artists. Don also hosts art classes and workshops in the space – an old police horse stable built in 1897. Check them out this winter and see the evolution of this historic space for yourself.
Events, Classes & Workshops
If you're planning a trip to explore the great Canadian wilderness just north of Toronto this winter, why not plan it around one of the many events, classes and workshops happening across the region this season? From painting to pottery, tapestry and weaving to jewellery design, there is a little bit of everything happening here to peak your interest. Here is just a partial list:
Adult Art Night at Art Annex: first Friday of each month
Fused Glass with Incandescence Glass Studio: various dates November 19-December 19
No Vacancy – Paintings by Allen Beckley: November 23-December 13
Medicine Bag Workshop: November 23
Paint Night Gravenhurst: November 26
Wine & Paint at Riverbowl: November 29
Huntsville Art Society's Christmas Marketplace: November 29-December 1
Summerland Christmas Market: November 30
Muskoka Truly Local Christmas Market: November 30
Wine & Wreath Workshop: December 3
Small Works Christmas Show & Sale: December 7
Needle Felting Workshop: December 8
Noel North: December 14-15
Rob Stimpson Winter Photography Workshop: January 18
Rob Stimpson Winter Photography Workshop: February 22
Art Classes & Wine Glasses at the Stockey Centre: alternating Tuesdays January to March
Janine Marson Painting Class: various sessions January-March
Frosty Algonquin Photography Workshop: March 27-29, 2020
Can't make it for an existing workshop or travelling with a group? A number of artists across the region will create something just for you if you book with them ahead of time. A few are listed below:
Jessica Vergeer – 18 James Street Studio Gallery Parry Sound
More Than Just Art Huntsville
Morgan House Wool Works Studio Huntsville
Muskoka Arts & Crafts Bracebridge
Muskoka Bay Pottery Gravenhurst
Northwinds Pottery Parry Sound
Windows to the North Gallery Magnetawan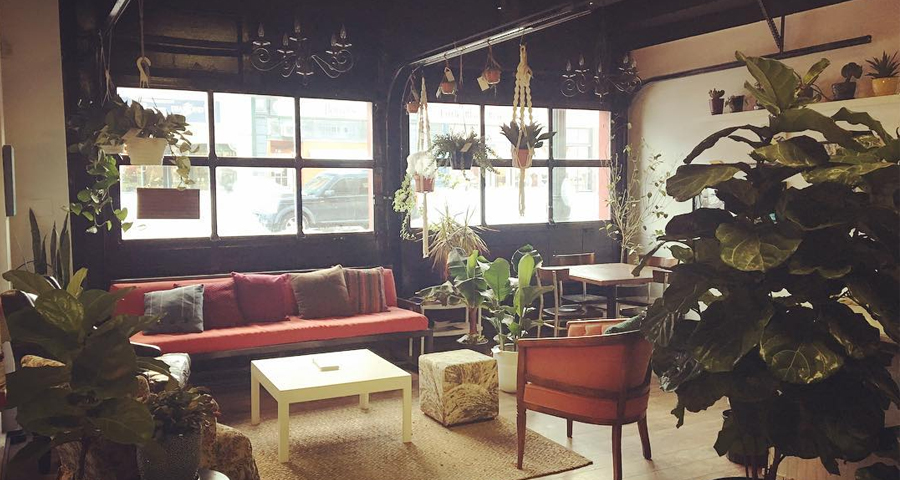 Artist Residency
The winter season brings a quiet serenity that allows many artists to feel a deep sense of inspiration – a creative awakening that is best achieved when you immerse yourself in it fully. Enter Warbler's Roost in South River. This stunning 12 acre property on the shores of Deer Lake offers an Artist Residency option – short term accommodations at discounted seasonal rates – for artists who want to focus on their work in a distraction free environment away from the hustle and bustle of city noise.
You'll have access to private accommodations with bright common rooms, shared kitchens and bathrooms, wifi and free snowshoes to borrow on site, perfect for breaking up those stagnant times with a bit of fresh air to clear your head. If you need to meet a deadline, collaborate with your own small group, or just need a quiet place to recharge an Artist Residency stay might be just what the doctor ordered.
Located close by in South River you'll also find like minded individuals at NAISA: New Adventures in Sound Art, Incandescence Glass Studio, and with Encaustic Artist Brenda Scott (to name a few), as well as unique craft brews at Highlander Brew Co, a beautiful skating trail at the Ice Ribbon Skating Path, and home cooking at locally owned dining establishments throughout town.
Photo: John S. Hetherington – International Snow Sculptor from Magnetawan
Know of any great arts events or workshops happening this winter we've missed? Let us know at [email protected]