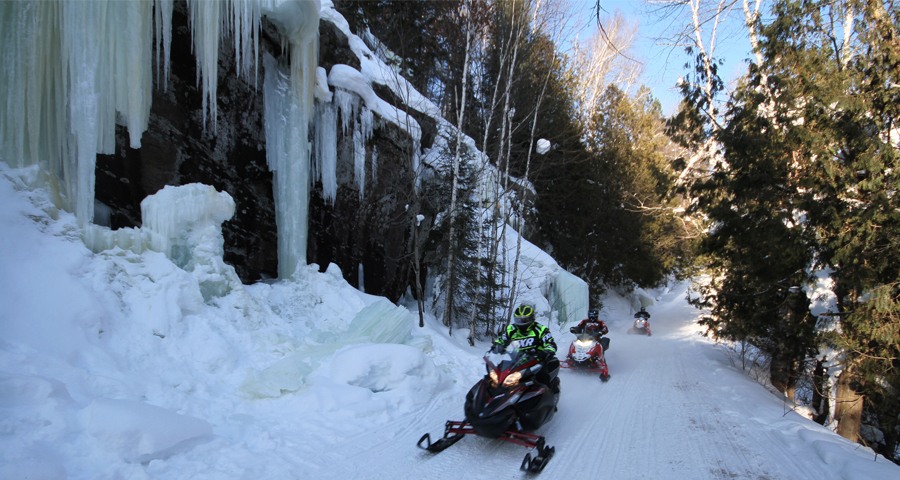 Snowmobile Touring in the Great Canadian Wilderness
Please note: Our new 'Great Canadian Wilderness' website has replaced the old one that ran under our company name, Explorers' Edge. From time to time in an older post, you may see references to Explorers' Edge.
Snowmobiling at its finest – that's what the Great Canadian Wilderness is all about. Day and weekend trips with the family, or epic loop tours with your best friends, the Great Canadian Wilderness has thousands of kilometres of freshly groomed trails just waiting for you to discover.
The Great Canadian Wilderness is home to three distinct snowmobile districts: The Near North, Parry Sound and Muskoka regions, each with their own unique characteristics.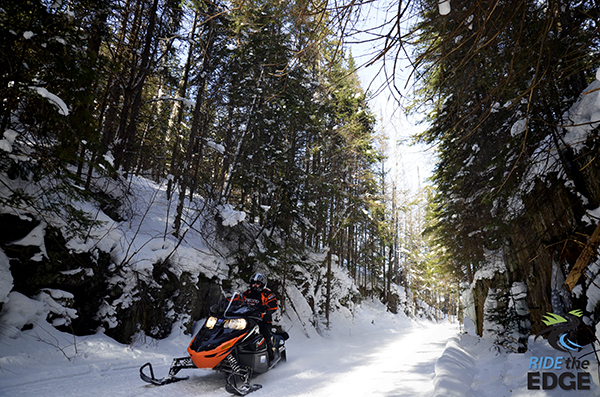 While the Near North showcases snowmobiling the way it used to be, with unparalleled access to remote areas, Parry Sound has wide, fast trails that allow for quick travel to almost anywhere in the region. And Muskoka is home  to some of the most unique sights in the region, including the unforgettable ice caves.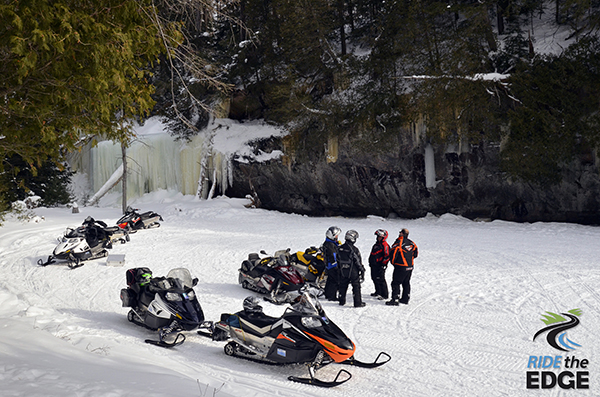 The Great Canadian Wilderness is also home to some Early Season Priority trails, which means our trails often open early, and when conditions are right, close late. Click through below to access information on the three districts within the Great Canadian Wilderness and some of the touring loops they've created, or discover the Round Algonquin Park loop, Ontario's most popular loop tour.
The Fine Print: Ontario Federation of Snowmobile Clubs (OFSC) trails are maintained by thousands of volunteers at dozens of clubs, and require constant grooming and maintenance to stay in peak form for your enjoyment.
Please make sure your sled is licensed, insured and is displaying a current valid permit from the OFSC in order to use the trails.
Please use the OFSC Interactive Trail Guide to ensure the trails you're planning on riding are open.