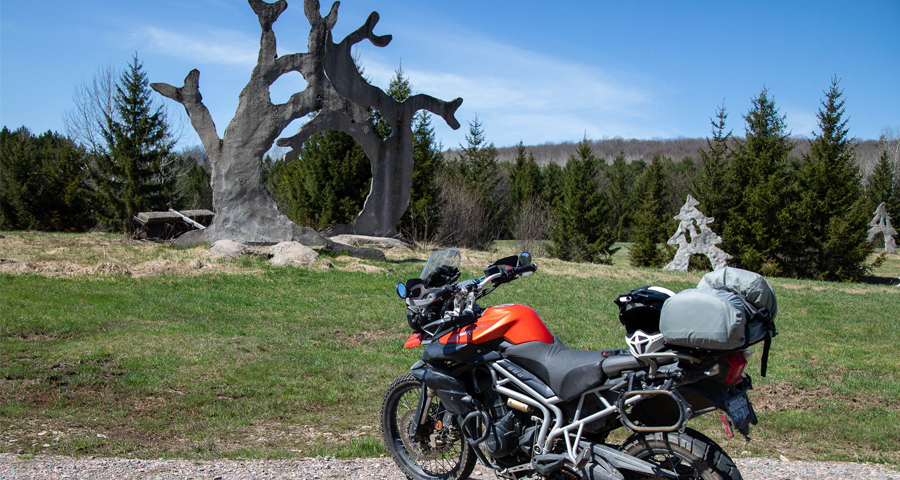 Ride The Edge Check 2022: Top Ten Touring Roads in the Great Canadian Wilderness
Another motorcycle season is in full swing in the great Canadian wilderness just north of Toronto. Sometimes winter or late spring weather can wreak havoc with the roads, so when I got the call to hop on the bike and head north to report back the state of the Top 10 Touring Routes in this region, I was ready to ride. Four days, plus 1,600 kilometres on the odometer, and the report is in.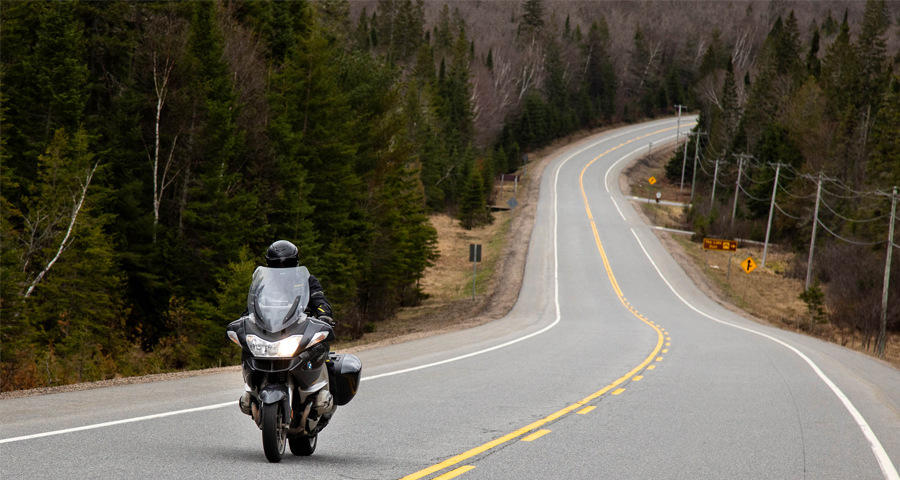 Excellent condition: Stretching between Highway 141 and 518, what Tally-Ho Swords Road lacks in its distance, it makes up for with excellent pavement, light traffic and 32 kilometres of perfect sweepers. If you find yourself in Orrville on the weekend, stop at The Trail Mix for a coffee and a sweet treat.
Good condition:  I mean, as good as I have ever experienced it (and I was out in spring). Heading west from Huntsville, the ride is pure fun. There was some sand on the road as Ravenscliffe Road turned into Stisted Road, but it was sparse compared to past spring conditions.
Excellent condition: Connecting the village of Rosseau and Huntsville, in prime shape, dry, no sand and super fun.
Poorer condition: Connecting the towns of Gravenhurst and Bracebridge, this local favourite is still in need of some serious TLC. Lots of sand in the spring and broken pavement; rideable but low fun factor for me because of the conditions.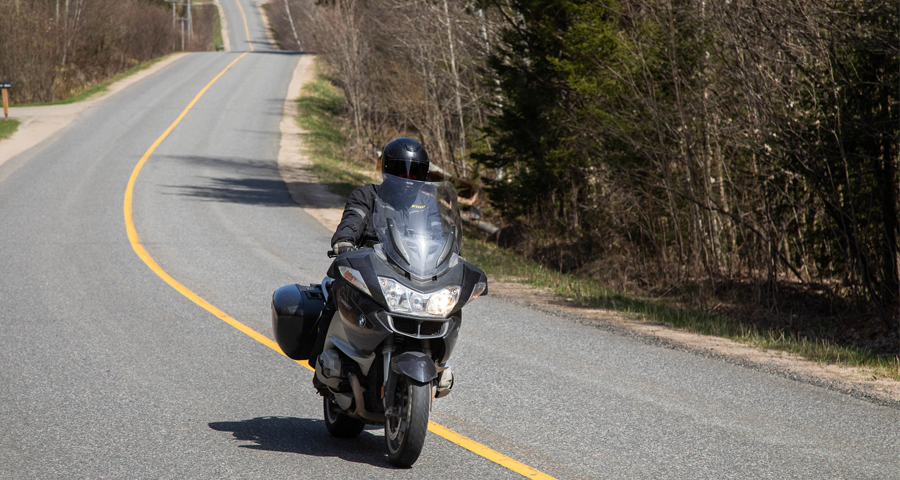 Excellent condition: Pure moto fun from the village of Rosseau in Seguin Township to Port Carling in the Township of Muskoka Lakes; with as many ups and downs as twists and turns, this one will have you smiling. All clear and ready to ride. Detour a bit to enjoy a meal at the JW Marriott The Rosseau Muskoka Resort & Spa, or dine at the popular Crossroads Restaurant in Rosseau.
Very Good condition: There was no sand but a few potholes; we passed a crew repairing, so it should be in excellent condition by now. Starting in the village of Burk's Falls and heading west to Magnetawan, extensive views and big sweepers are the notables here. A stop at the Screaming Heads sculptures is a must when in the area.
Excellent condition: We did the stretch between Highway 118 and 60, which was terrific. Follow the water's edge of lakes and tough rock cuts; an even better experience with low spring season traffic and no construction. The Dorset Scenic Lookout Tower and the charming village of Dwight are worthy stops along the way.
Very Good condition: A mixed bag here, heading west from the village of Rosseau, conditions are excellent. Riding east, I can't remember this section of Highway 141 without construction. This season is no different, with heavy equipment chipping away at probably the most iconic turn in the region at Bent River. Construction aside, this road is on the list for a reason, good pavement, long sweepers, and descending radius corners keep the ride fun.
Very Good condition:  No sand and ready for the season; if I am allowed to be picky, its only downfall is the variety of surfaces from good pavement to chip-tar with a few rough spots. I love the out-there vibe of this quiet road in the Loring-Restoule area as it traverses between Highway 69 and Trout Creek at the top end of the region. The gas pump at Buchanan's Hardware in Port Loring serves up premium gas for those with bikes that require the good stuff.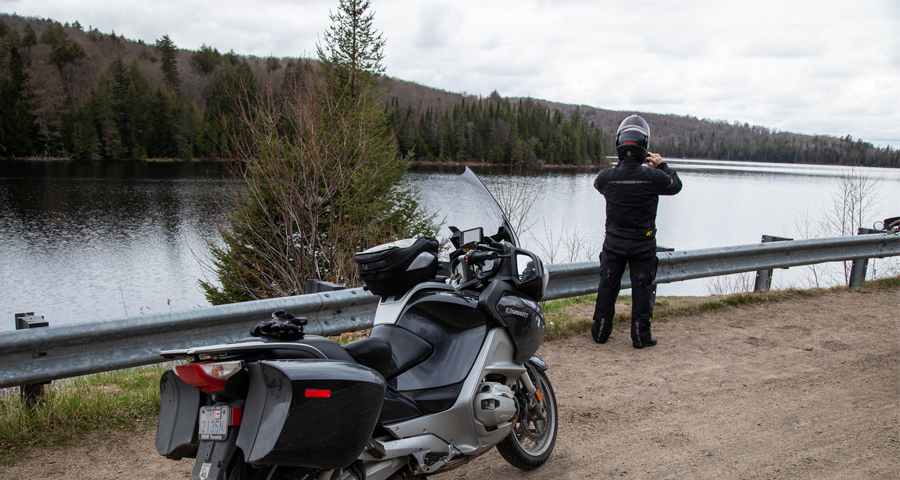 Excellent condition: Canada's oldest provincial park by motorcycle, enjoying the perfect sweepers of Highway 60 and less traffic of the June season and no construction – as good as it gets. All clear and ready to ride. There are plenty of places to stop and take a break: grab a snack at the Lake of Two Rivers Store and learn about the park at the Visitor Information Centre. 
Notes From The Road
Checking on the Top Ten Motorcycling Touring Roads in this region – which goes from Parry Sound over to Algonquin, and Muskoka up to Loring-Restoule – in one go is a multi-day proposition. We opted for the home-base approach and dropped our bags for a three-night stay at the Inn at the Falls in Bracebridge. With comfortable rooms, its on-site Italian restaurant Basilico (and many more within walking distance), plus just being able to get on the bike and ride without having to pack the bike every day, the home-base decision was a good one.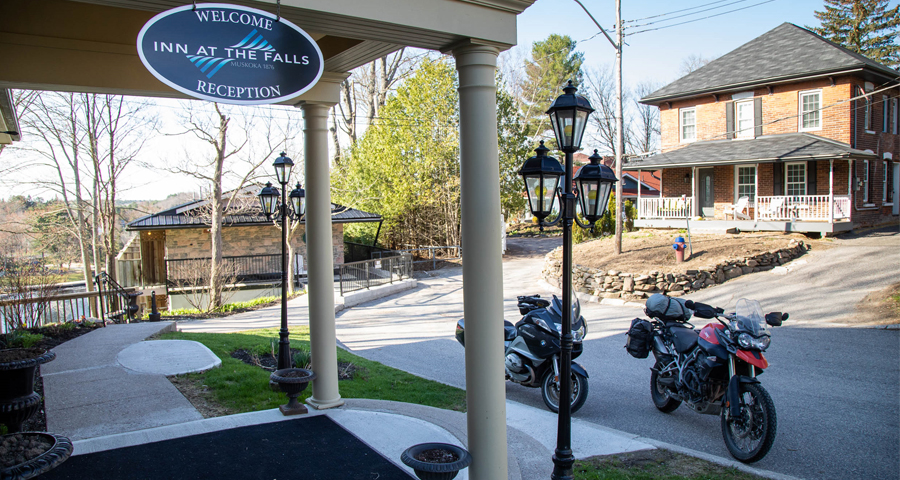 As for new finds and old favourites, a breakfast stop at Jake's Place in Port Loring now qualifies as a tradition. The amazing butter tarts at the Algonquin Lunch Bar were just that, as was the berry pie at Magnetawan Grill.
One thing that is a bit different coming out of the pandemic is that tourism spots everywhere you go have sometimes adjusted hours or days of operation due to staff shortages. So be sure to call ahead if you're making definitive plans.
To summarize the above in as few words as possible: The Top Ten – all good! Let's ride!
To plan your stay in the great Canadian wilderness, click here.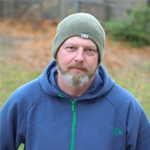 Guest Blogger: Martin Lortz
Martin is a freelance photographer and writer specializing in the outdoor lifestyle. Whether he is covering power sports or family-oriented pursuits, his passion for capturing the beauty of nature and the people who partake in it is evident in his work. His photos and articles have appeared in magazines such as Ski Canada, Explore, Bike, Mountain Life, Snow Goer, Kayak Angler, and Family Camping.