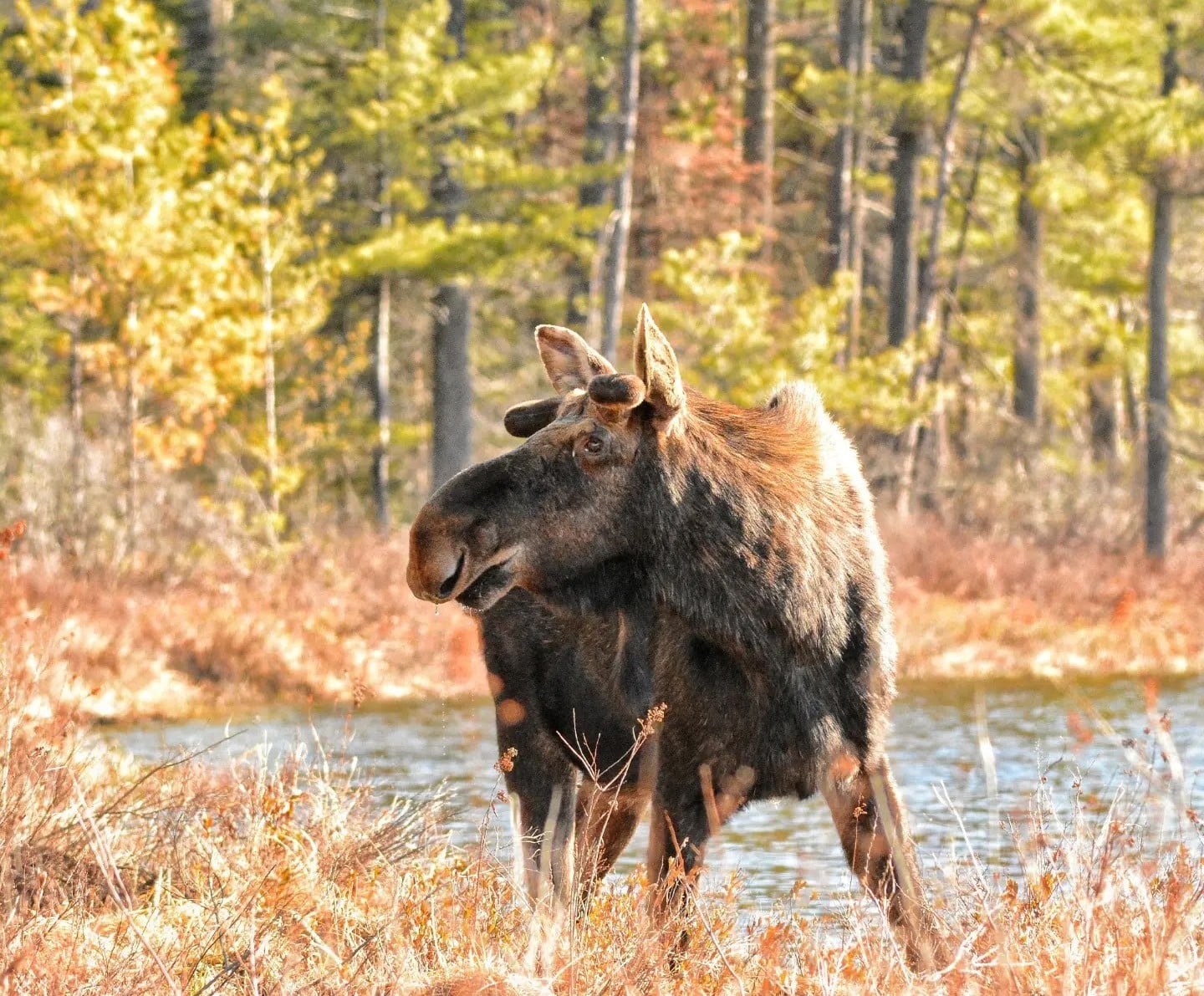 Life Through a Lens: Into the Woods with Spring Photography Tips
Regional photographers offer insight on what to expect when you head out with your camera in the most welcome season of all.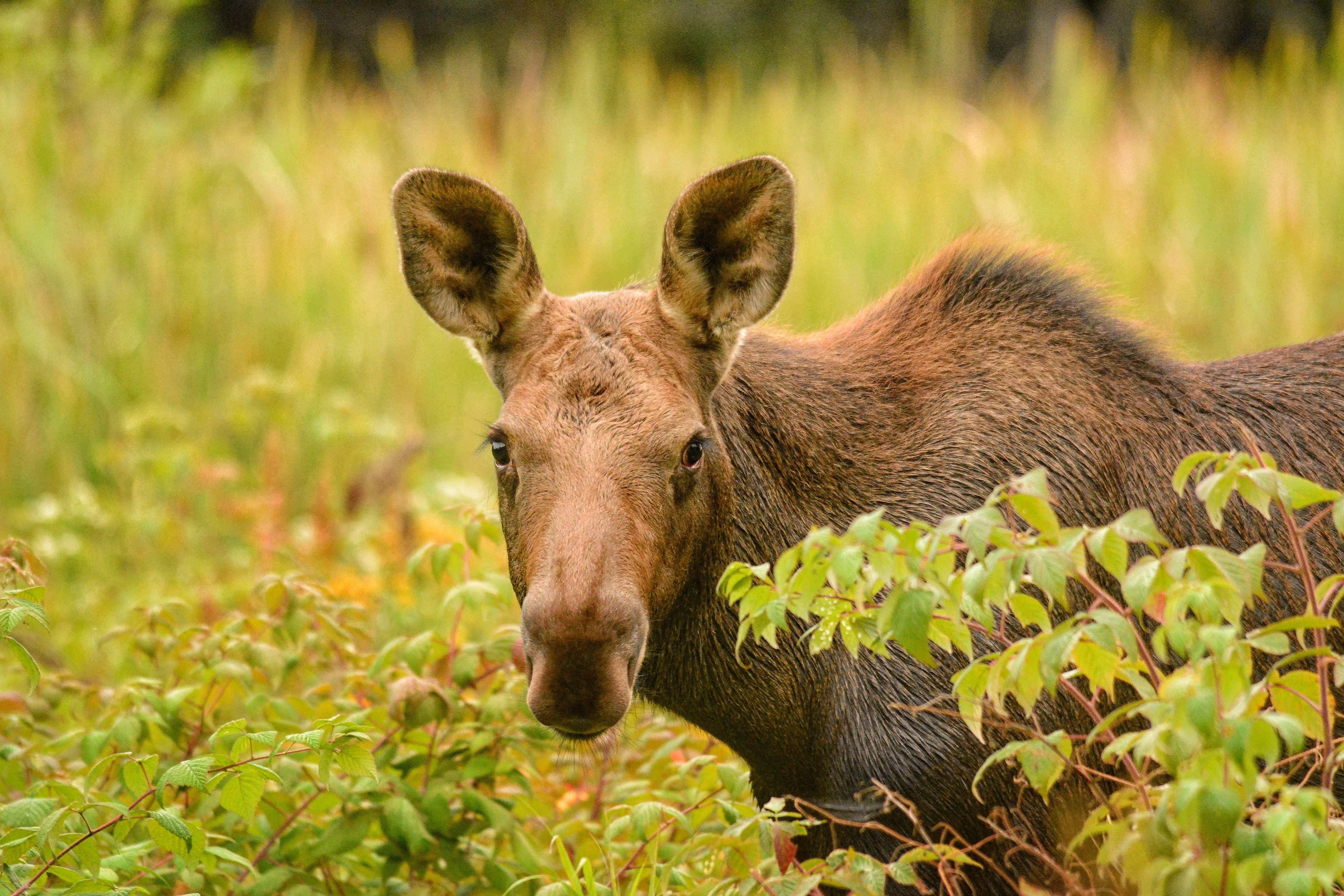 After a looooong winter there is nothing better than getting outside to enjoy the return of warmer days, and there's no season more inspiring for shutterbugs eager for wilderness adventures. So, grab your camera, hit the trails and start shooting with these helpful folks.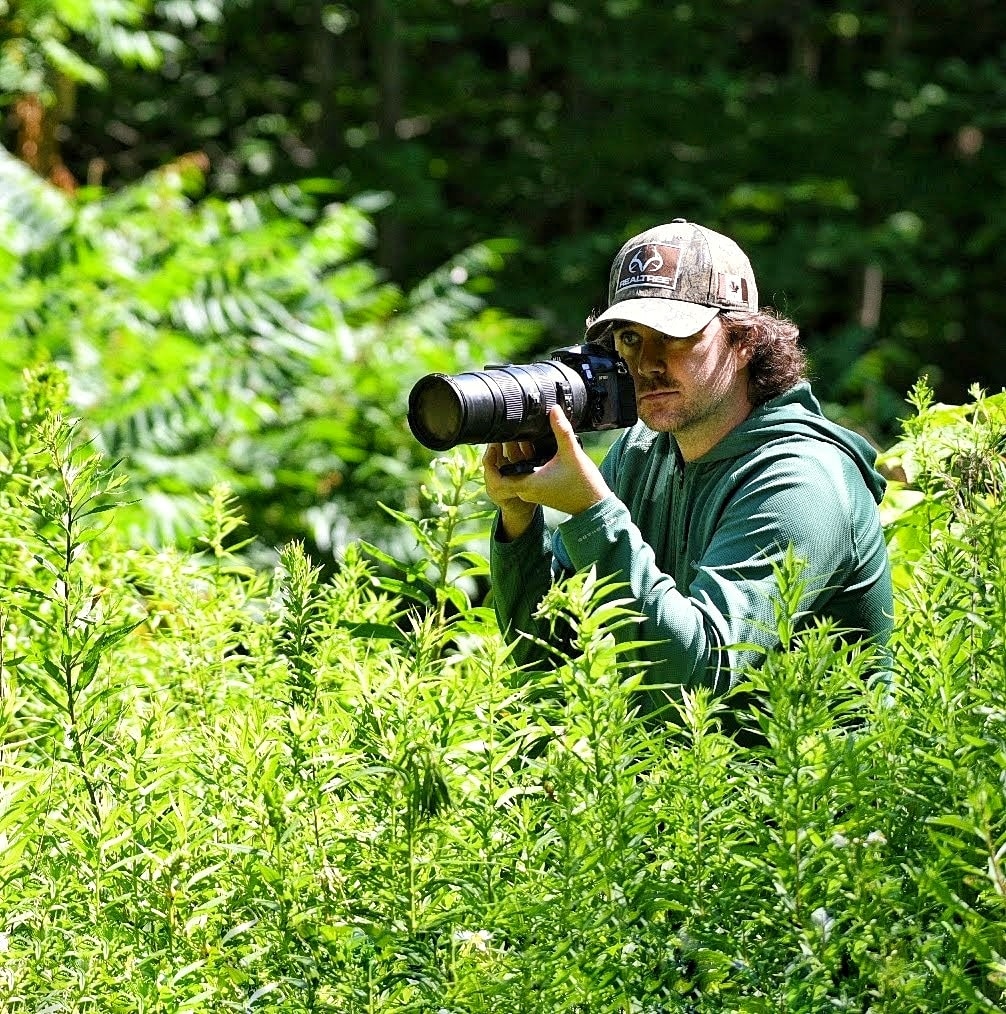 Colin Bruce has been capturing stunning images in the area for the past decade and has had photos published in Canadian Geographic and by Ducks Unlimited. He specializes in wildlife photography and is lucky enough to work on the edge of Algonquin Park.
"Spring is a great time of the year for taking pictures," says Bruce. "There is just so much to look for. Manage your expectations, though. It could take multiple trips before you get a great shot. Don't go out expecting to find purple trilliums and ignore a swath or white ones. Use what is out there!"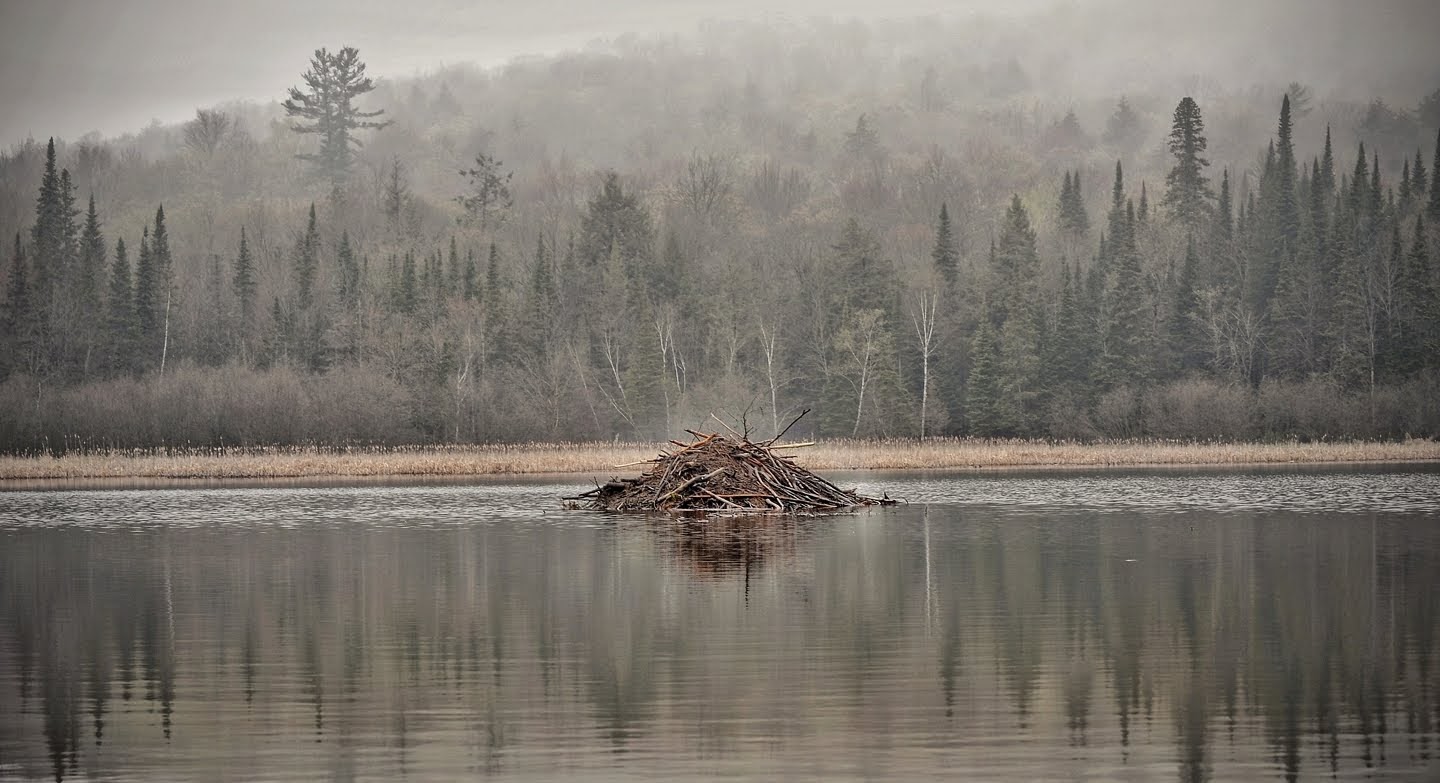 Algonquin Park is where Bruce takes most of his photos and says spring is a great time to capture wildlife emerging from their winter hideaways.
"In the spring there is a chance to find a golden moose calf, one that is a newborn, but you are not going to find a big bull moose with full antlers," he says. "They shed those over those over the winter."
It is such a great time of the year to be outside, but you have to be prepared. The better dressed you are the longer you can stay out and the better chances of getting a great photo. It can be cool in the mornings but can warm up dramatically, so dressing in layers is key.
"Proper footwear, gaiters and hiking pants can make or break your day," says Bruce. "The last thing you want is to step on the trail, hit some mud and your day is over."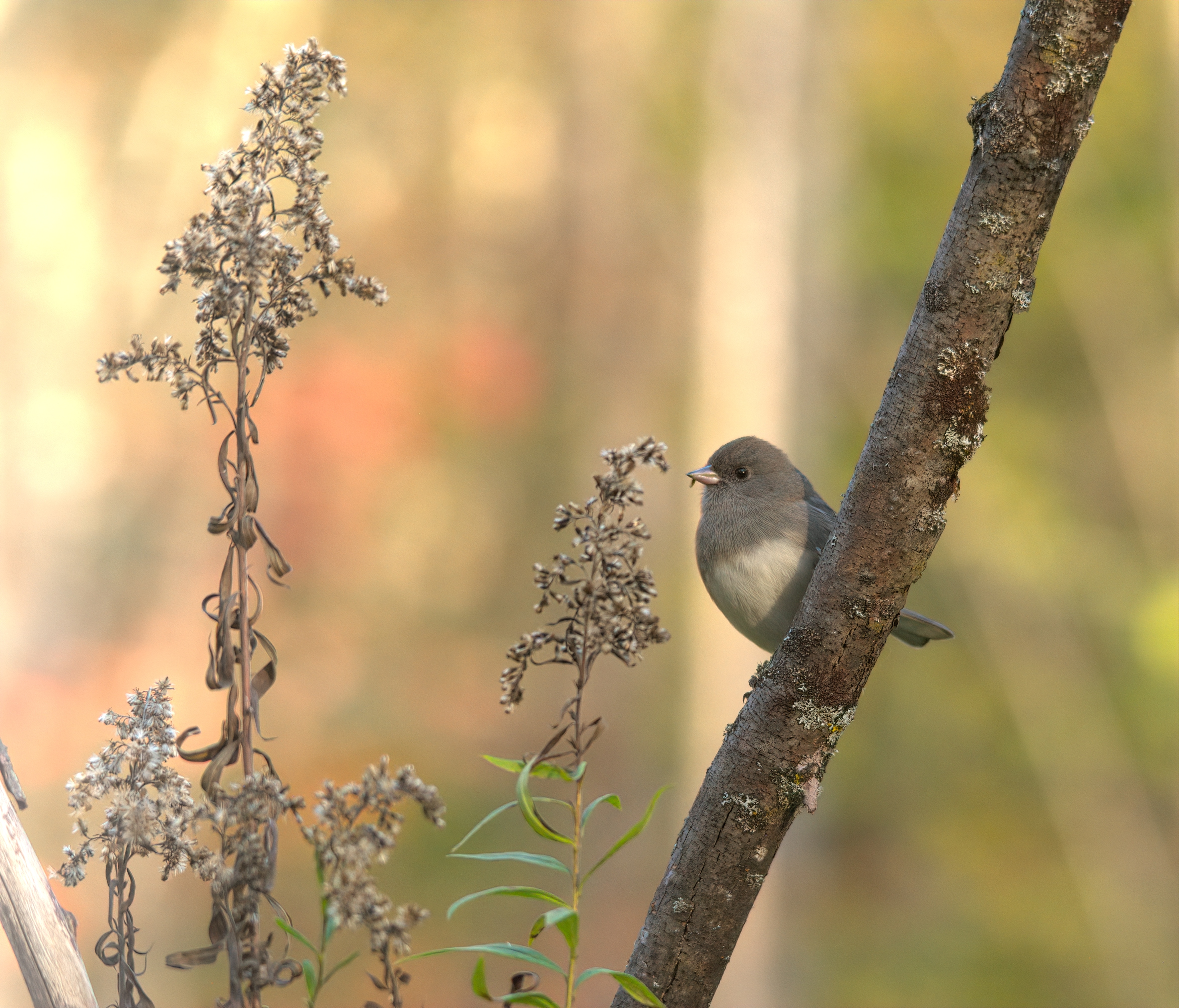 Bruce, whose camera is always sitting on the front seat of his car, says to use the resources available in the area. "Do some research," he says. "Get off the roads. Use the trails. Most of all be patient. If you are looking to get wildlife shots you have to be where they are and put up with everything the animals put up with."
Spring is all about rebirth and the scenery will change dramatically week to week. It can go from a few buds on the trees to 30 shades of green very quickly. There are also times when migrating birds will be heading into the region before the birds that leave fly away, so there can be an abundance of species.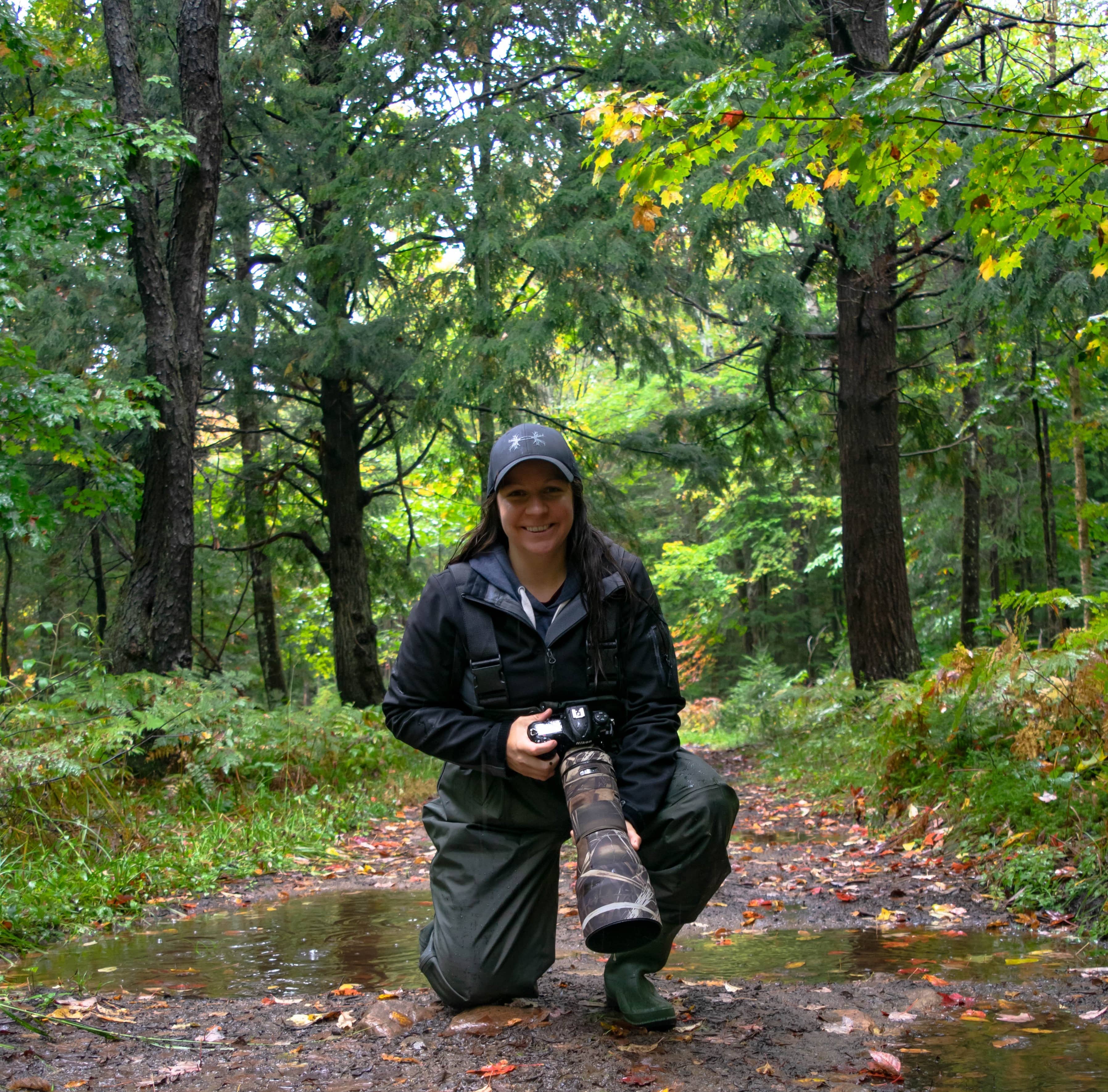 Kayley Amo has a passion for wildlife photography, especially birds, and loves the spring for its photo opportunities.
"It is a great time of year," she says. "Flowers are coming out. Birds are building nests. The days are longer, and as long as you dress for the weather and respect your surroundings, there are some great photo opportunities."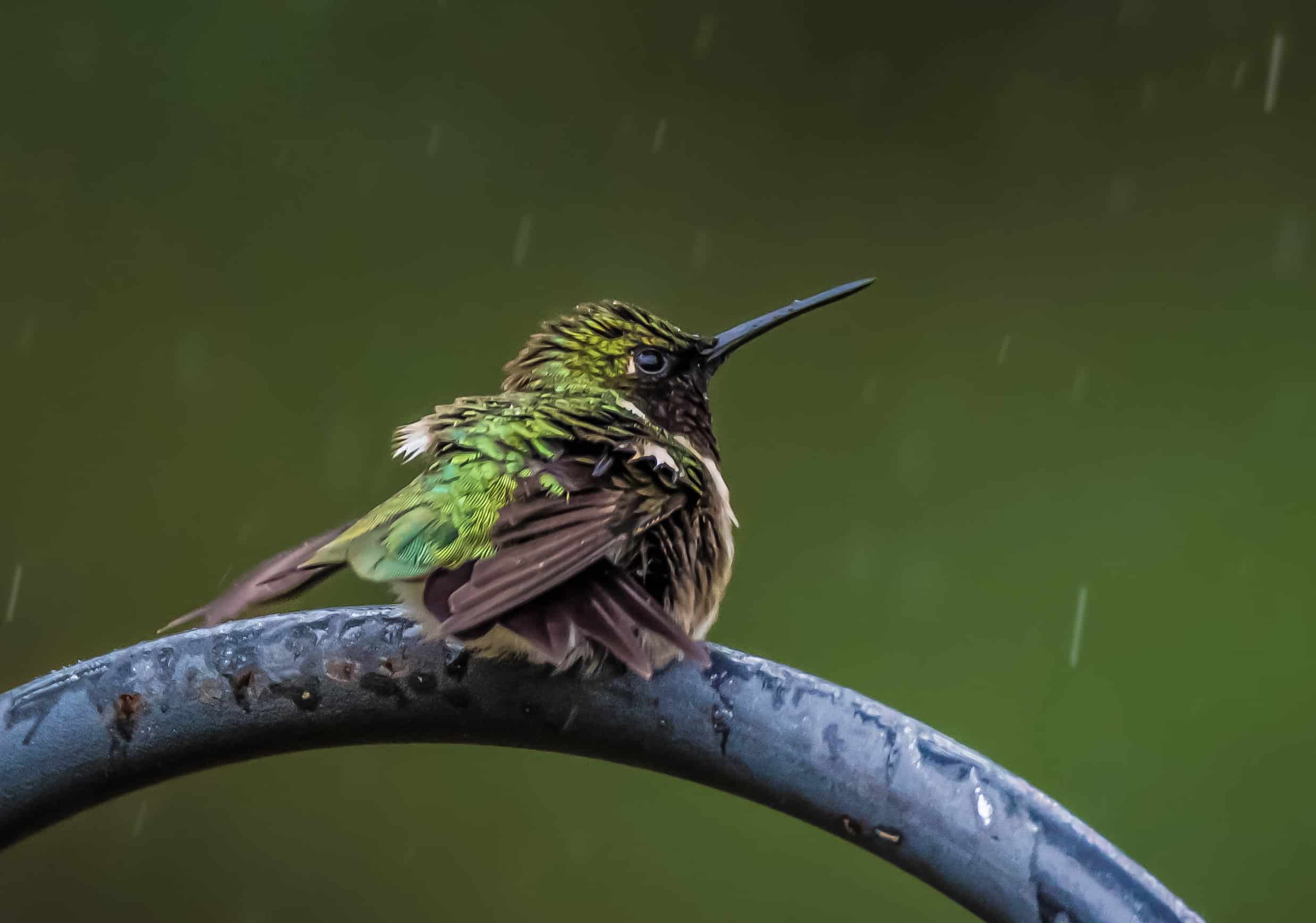 What started out as a hobby has turned serious for Amo who loves spending time in at their family property north of Muskoka, The Limberlost, or Buck Lake near Huntsville where she will often see nesting Osprey.
"Make sure you are prepared. Find the right things to wear and don't be afraid of the rain," says Amo, who has been serious about photography for the past five years. "Even my camera has a rain jacket. Sometimes those dark and grey skies can lead to some very dramatic pictures. You might not come across what you are looking for so remember to just enjoy the hike and being out in nature as well!"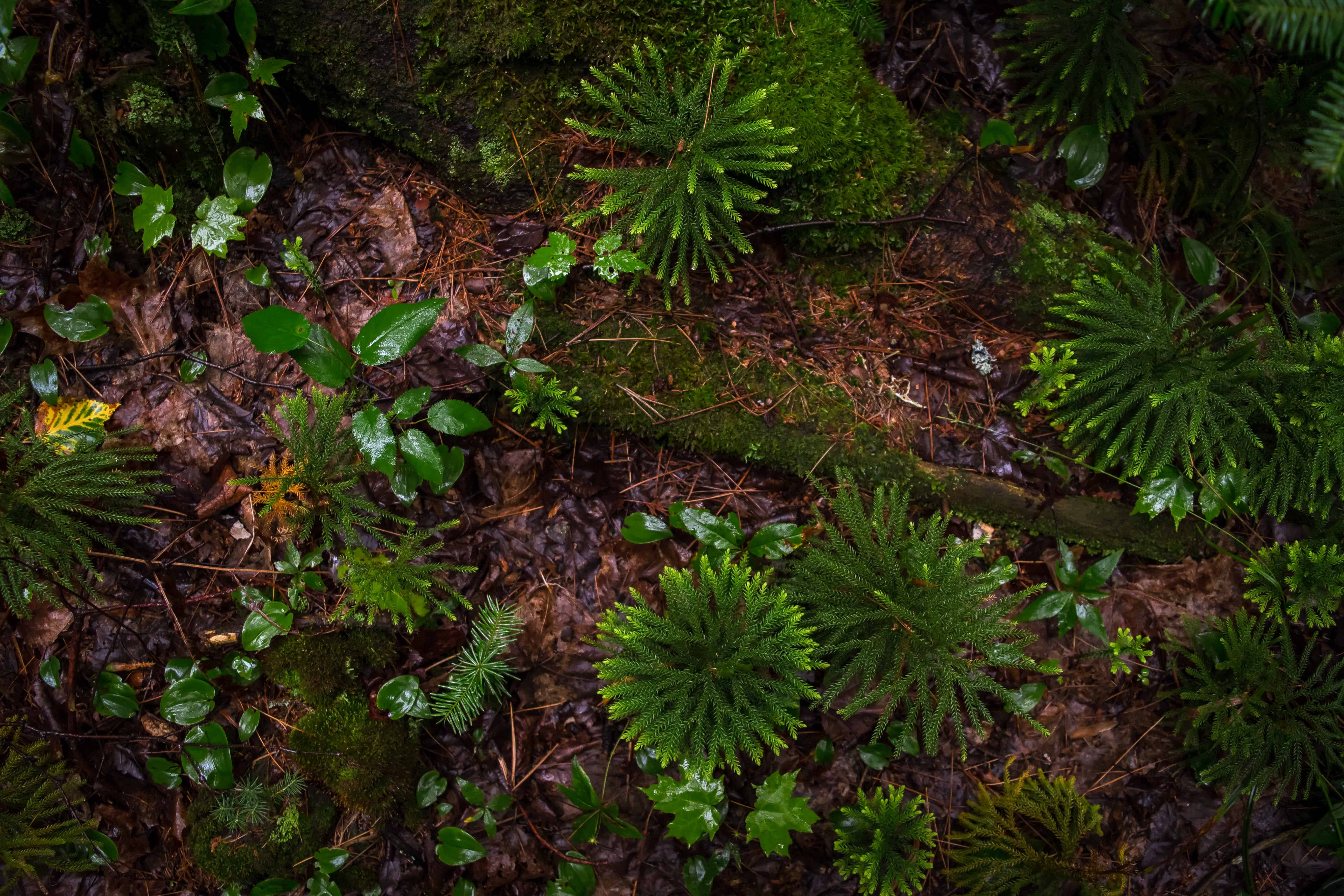 For Thom Morrissey the rugged shores of Georgian Bay are his happy hunting grounds.
"You just can't beat the views," he says. "Find a great vista, get some great light, look for a windswept pine, don't centre it, and there you go!"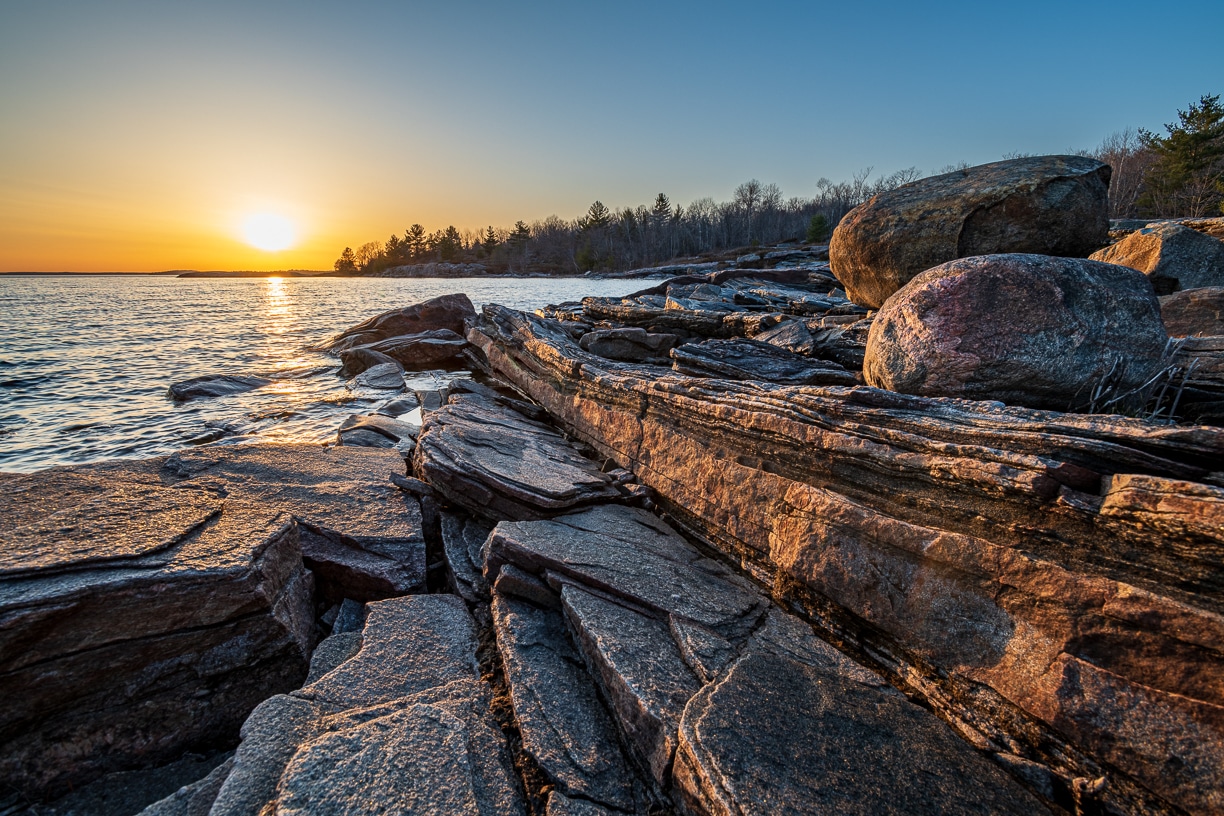 One of Morrissey's big tips is to get familiar with software and get some basic gear.
"If taking scenic shots, a tripod is key," he says. "If you look at some of the big sweeping shots it is rarely one photo, but five or six stitched together. "Use the horizon line as you move your camera, take three or four photos and use software like [Adobe] Lightroom to perfect the shot."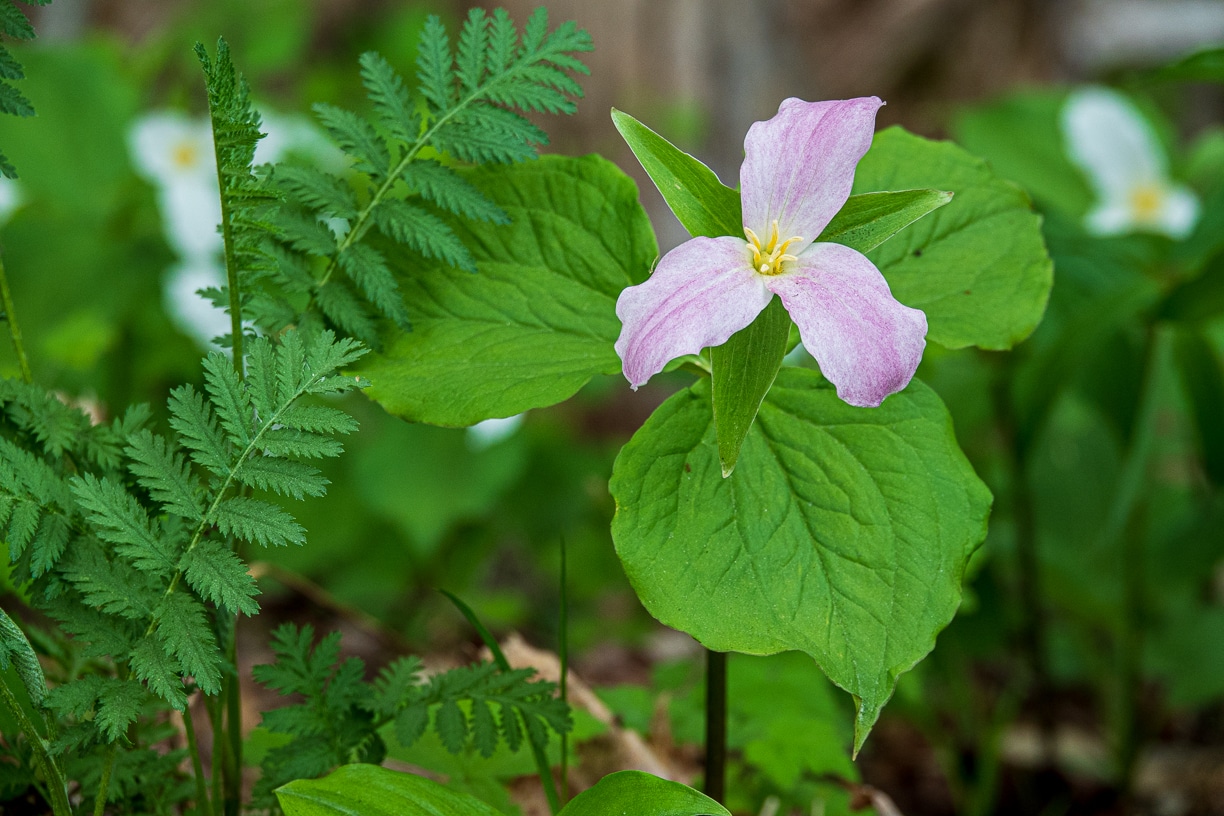 Morrisey's main advice is to get outside, carry a camera wherever you go and learn about the weather.
"Morning or evening light can make anything magical," he says. "Even if you don't get a great shot just being outdoors is still rewarding."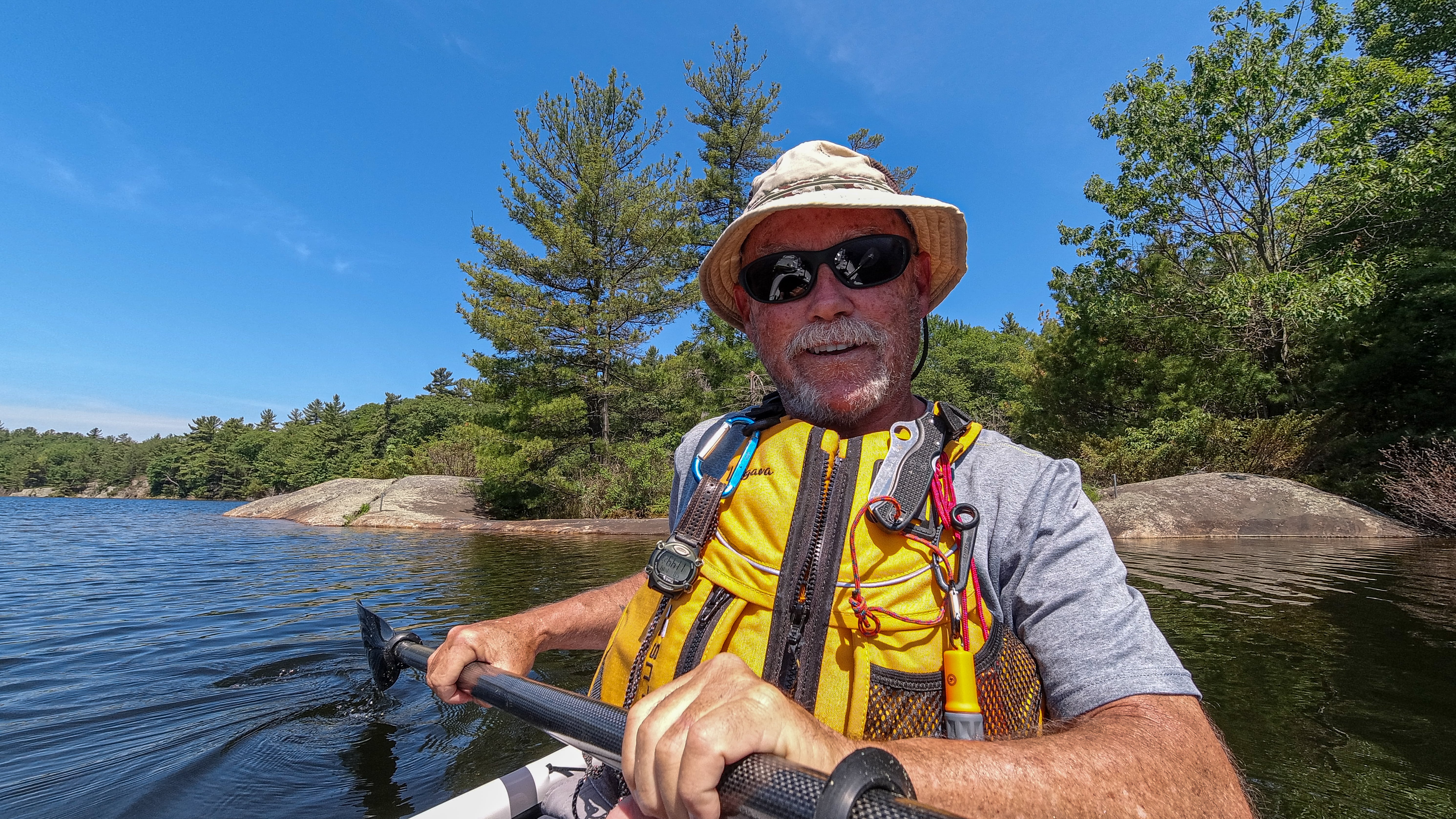 The spring melt and when the leaves emerge is one of Steve Dunsford's favourite times of the year. He is based in South Algonquin and relishes his time outdoors after winter is through.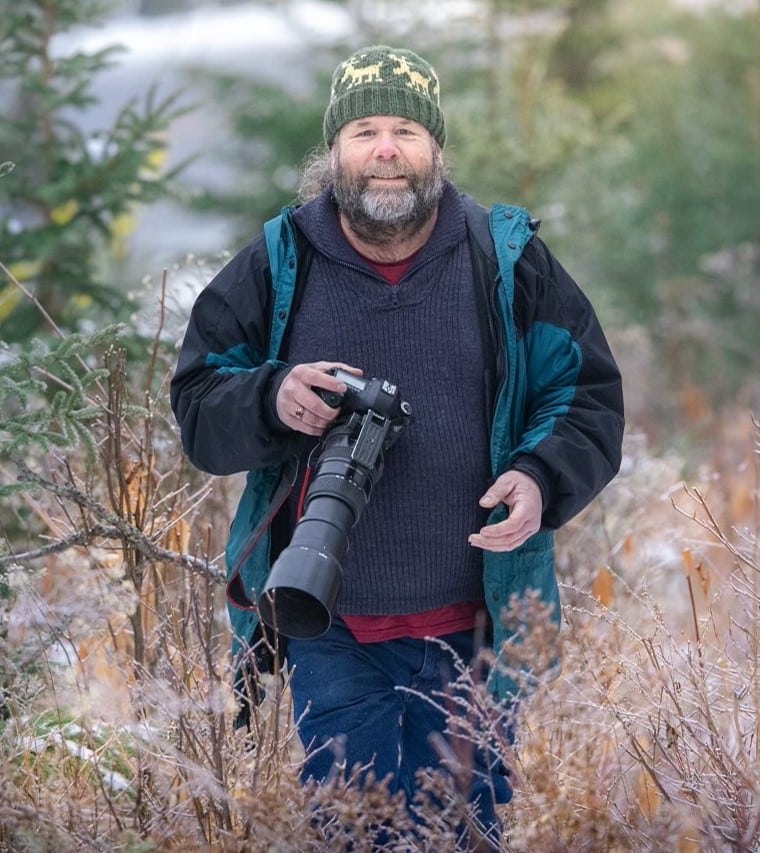 "There are some great opportunities for photos that can only be taken this time of year," says Dunsford. "When the ice starts to melt on the lakes and there is some open water you get chance to play around with reflections. For a couple of weeks when the leaves are coming out it is magical. There are so many shades of green but also some mauves and purples. There is also a vivid lime green you only get for a short period before the leaves mature. You need a lot of patience for wildlife photography. Landscapes are always there to shoot."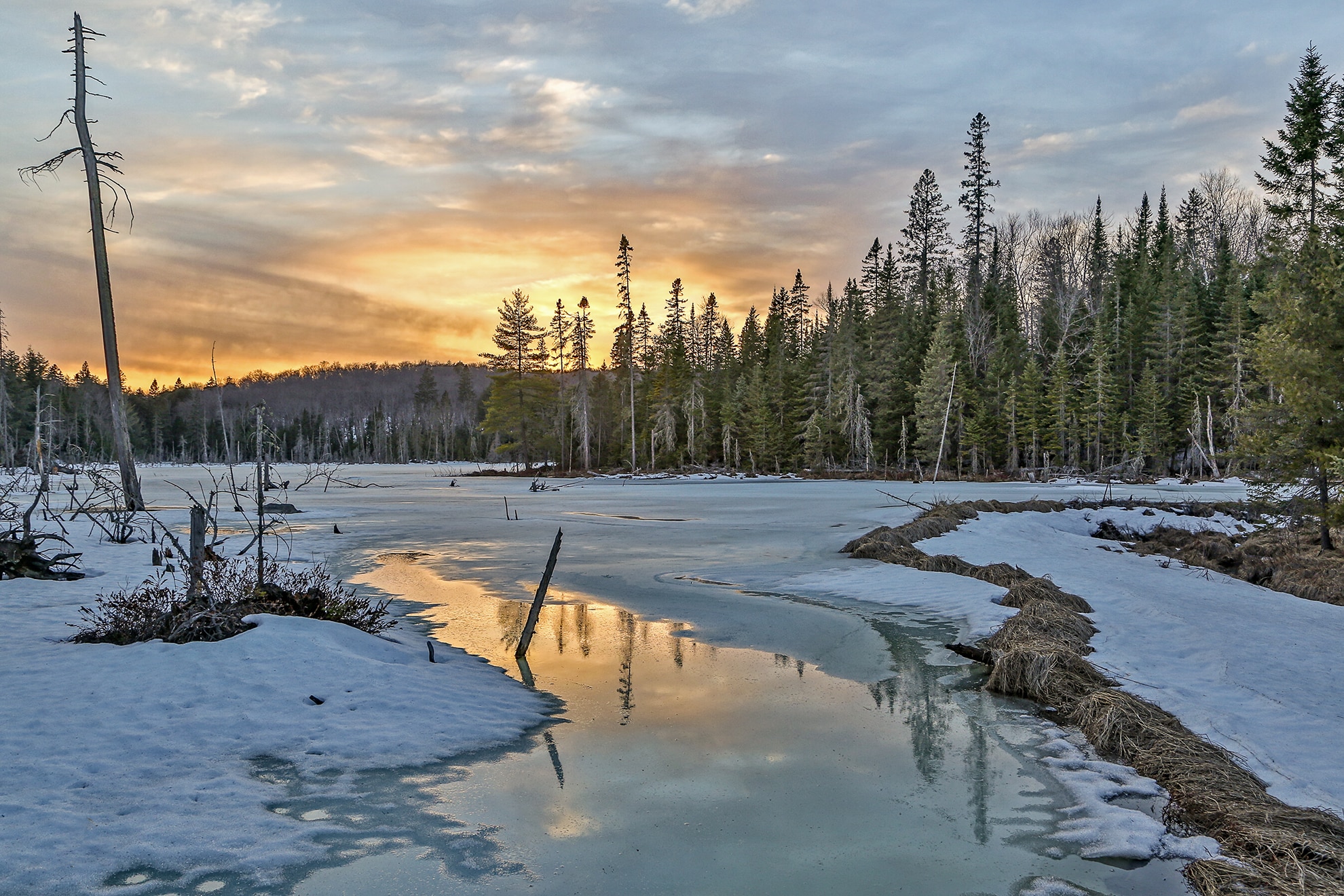 As the regrowth of vegetation happens, Dunsford says it is a great time to try out macro photography. Fiddleheads, emerging buds and new leaves are ideal for getting up close and personal.
"It is a great area here," says Dunford who is helping to organize the HOWL Wildlife Photo Convention in November. "Compared to Algonquin Park we have the same wildlife, scenery, and the same plants and flowers. The Upper Madawaska River Provincial Park is a great place to explore and it far less crowded. There is also something a bit more real here. The animals on the side of the highway in Algonquin are used to people stopping and looking. Photography needs to be ethical. Wildlife should be afraid of people."
Looking for the perfect spot to take some epic photos? Consider the links below:
Limberlost Forest & Wildlife Reserve
Amazing Places of the Georgian Bay Biosphere Mnidoo Gamii
Follow along with fellow photographers on Instagram: @greatcanadianwilderness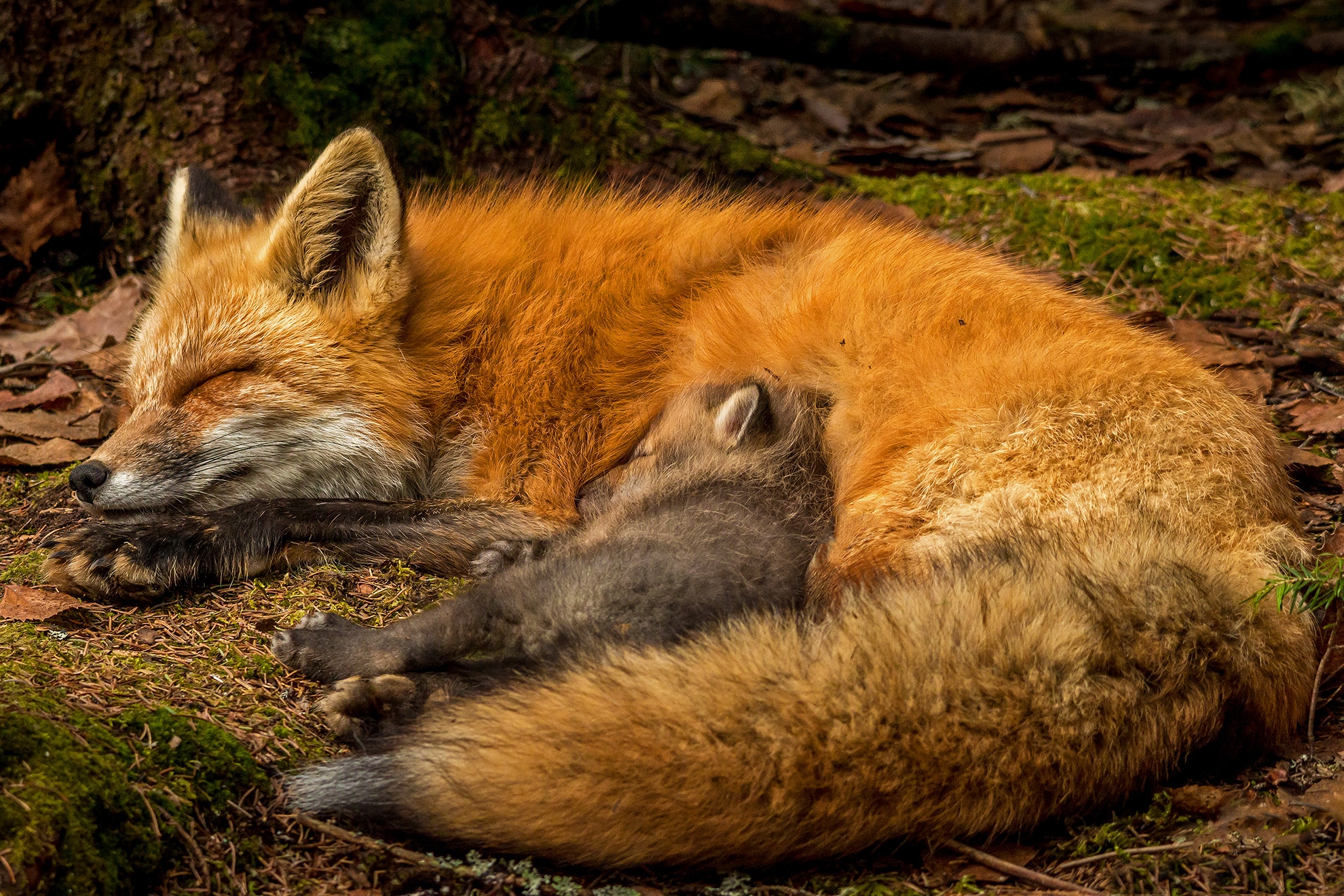 To plan your spring getaway in the great Canadian wilderness just north of Toronto, click here.