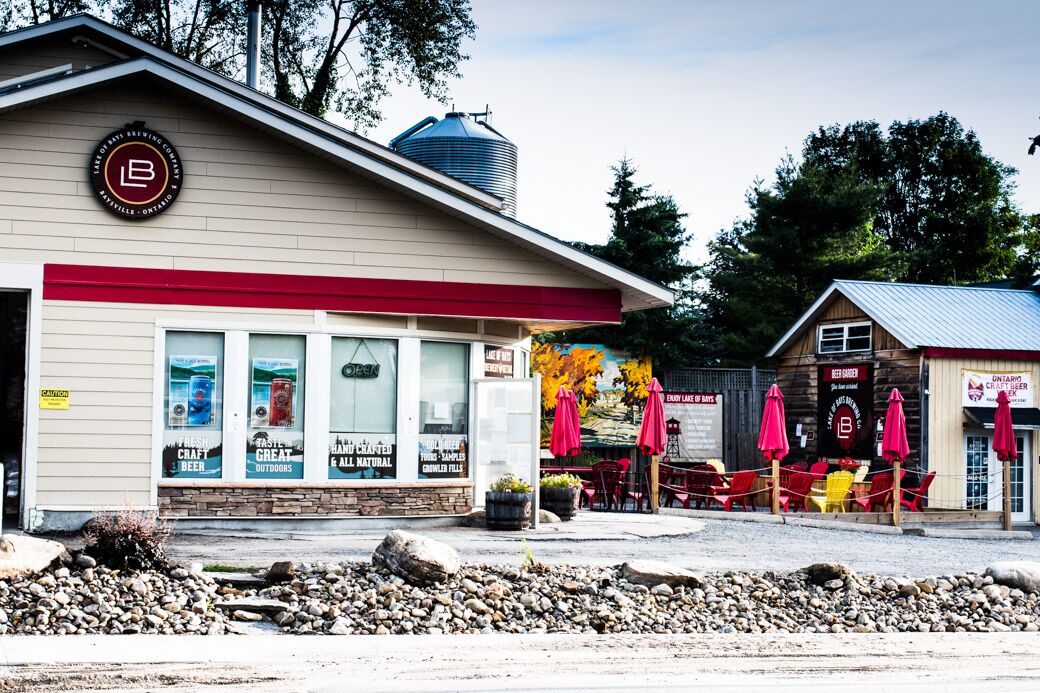 Lake of Bays Brewing Company: Discover Muskoka's Wilder Side
Please note: Our new 'Great Canadian Wilderness' website has replaced the old one that ran under our company name, Explorers' Edge. From time to time in an older post, you may see references to Explorers' Edge.
The north-east side of Muskoka is the gateway to Algonquin Park, and here the scenery is just a little wilder than anywhere else in this iconic summer destination. It's also home to Lake of Bays Brewing Company, whose beers are inspired by landscape just outside their doors.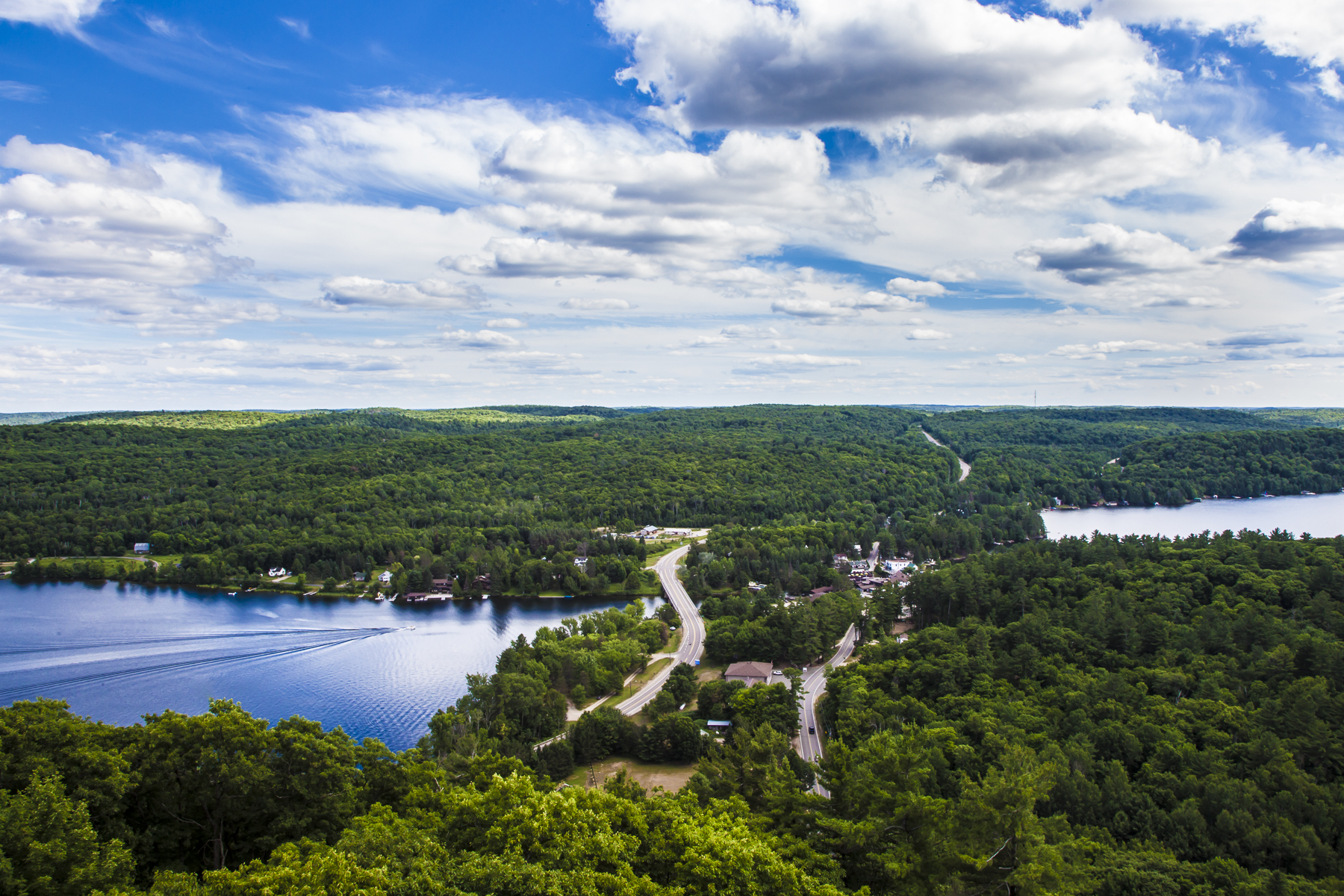 For almost a decade, Lake of Bays Brewing Company has done its own thing on the north-east side of Muskoka. Since establishing itself in Baysville, Ontario in 2010, the company has quietly grown to produce some of the province's favourite beers. The key to their success? With each of the beers they produce, they're literally inviting you to 'taste the great outdoors.'
In fact, peruse through their offerings and you'll get a good impression of what this slightly-more-rugged part of Muskoka is all about; because if beer tourism is a thing, then they've got it mastered. Consider the following beers and what they evoke:
Spark House Red Ale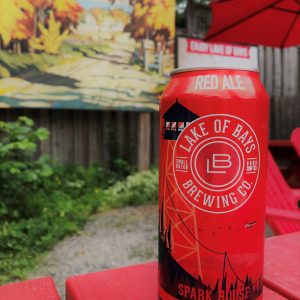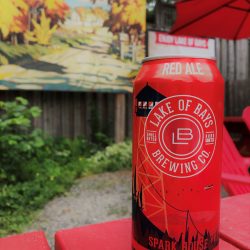 Fire towers were once as prolific as cell towers in this forested region, and the nearby Dorset Lookout Tower is one that still stands. Rising high in the sky to survey all the land around for signs of trouble, fire towers were once integral to everyone's safety. Who wouldn't drink to that?
Spark House draws its deep mahogany hue and distinctive taste from a unique blend of domestic and European hops and dark-roasted specialty malts.
A crowd favourite, Spark House is the brewery's most popular beer (and particularly good after you've climbed the Dorset Fire Tower stairs for a spectacular view of Lake of Bays).
Starboard IPA & Paddle On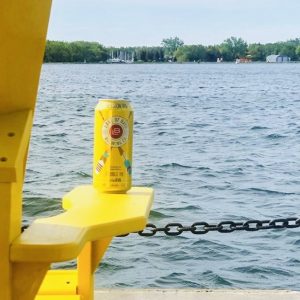 In a place called 'Lake of Bays', anything to do with boating is bound to be part of the experience. From cruising aboard the lovingly-restored S.S. Bigwin to paddling all over by canoe or kayak, from sailing in a catamaran to heading out in a tin boat for a spin, a visit to Lake of Bays means being out on the water at some point. And Starboard is the perfect apres-all-that-fun selection.
A little breezy, a little bold, this New England IPA offers up a warm golden haze, anchored with a big juicy nose. Strong citrus flavours and Mosaic hops will be sure to steer you on the right course.
Outdoor adventurers will also want to check out Paddle On IPA. An easy-drinking, light-bodied session ale that is as smooth as the stroke of a paddle on a day with no wind. Clean and crisp with a hint of lemon and citrus hop on the nose, it's the ultimate refresher at the end of your adventure. (This beer was originally developed in collaboration with the folks from Algonquin Outfitters, so if this doesn't say "great outdoors" then nothing will.)
Beach Break Lager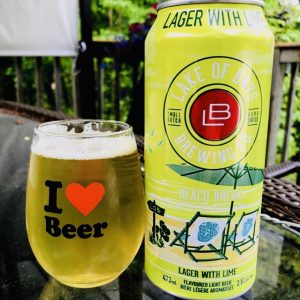 Who doesn't want a Beach Break in beautiful Muskoka? It's no wonder Lake of Bays Brewing Company was inspired to create this delightful beverage recently. Four public beaches can be found in Lake of Bays, and the opportunities to rest and rejuvenate at one of many accommodations in the area are plentiful.
Adding a dash of riviera to lakeside living, this light lager is infused with a little bit o' lime.
With plenty more tasty drinks on offer that are named in honour of the area's great outdoors, a visit to the brewery itself is a good place to start if you're not sure what you fancy.
The Gateway to Craft Beer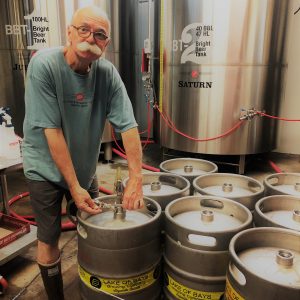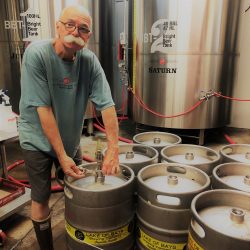 Just as Lake of Bays is the gateway into Algonquin Park, consider Lake of Bay Brewing Company your gateway into the world of craft beer.
Head to their headquarters located on Highway 117 to taste free samples under the guidance of informed staff and pick your new summer favourite, including Peach Paradise Milkshake IPA.
Take a tour of the brewery (call ahead to reserve a spot) to get even more insider knowledge on how things are lovingly created by the brewmasters here.
And be sure to hit the retail store before heading out, which also has cool swag on sale. (Always remember to drink and drive responsibly).
Beer Garden Vibes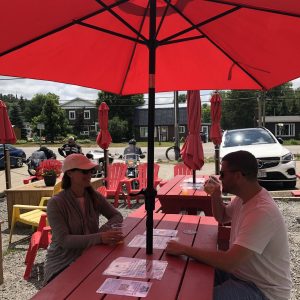 The Beer Garden patio at Lake of Bays Brewery is a happening scene in summer, with live music performances taking place every Saturday from 1pm to 4pm. Ask about special "Brewery Music Sessions," when multiple artists get together to jam as well.
Bring your own food or take out from nearby food trucks and restaurants, and pair it with a recommended brew.
And be sure to have your photo taken in front of the iconic mural replica of Group of Seven artist A.J. Casson's "Country Road" painting.
(Your fido friend is also welcome on the patio at Lake of Bays Brewing Company, and into the retail store as well.)
Brewery & Brewhouse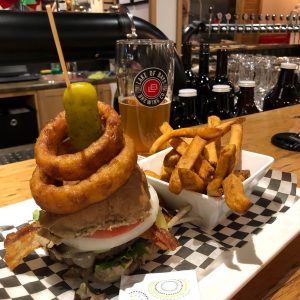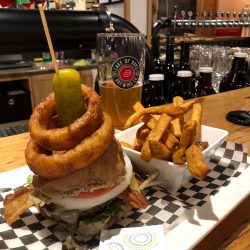 Last summer, Lake of Bays Brewing Company opened their new Huntsville Brewhouse in the nearby historic town, and it's proven to be one of Muskoka's favourite culinary destinations.
If you're heading that way, be sure to stop in for a fabulous beverage and enjoy dishes from an eclectic menu that features locally-sourced ingredients.
This location has a great line up of live music performances as well – including Open Mic nights – so be sure check out their events page often. For updates on new beers and fun adventures, following them on Instagram (@lb_brewing) and on Facebook (@lbbrewery).
This summer, 'Taste The Great Outdoors' with a visit to Lake of Bays Brewing Company in Baysville, Ontario. Find out what life and leisure are like on the north-east side of Muskoka.