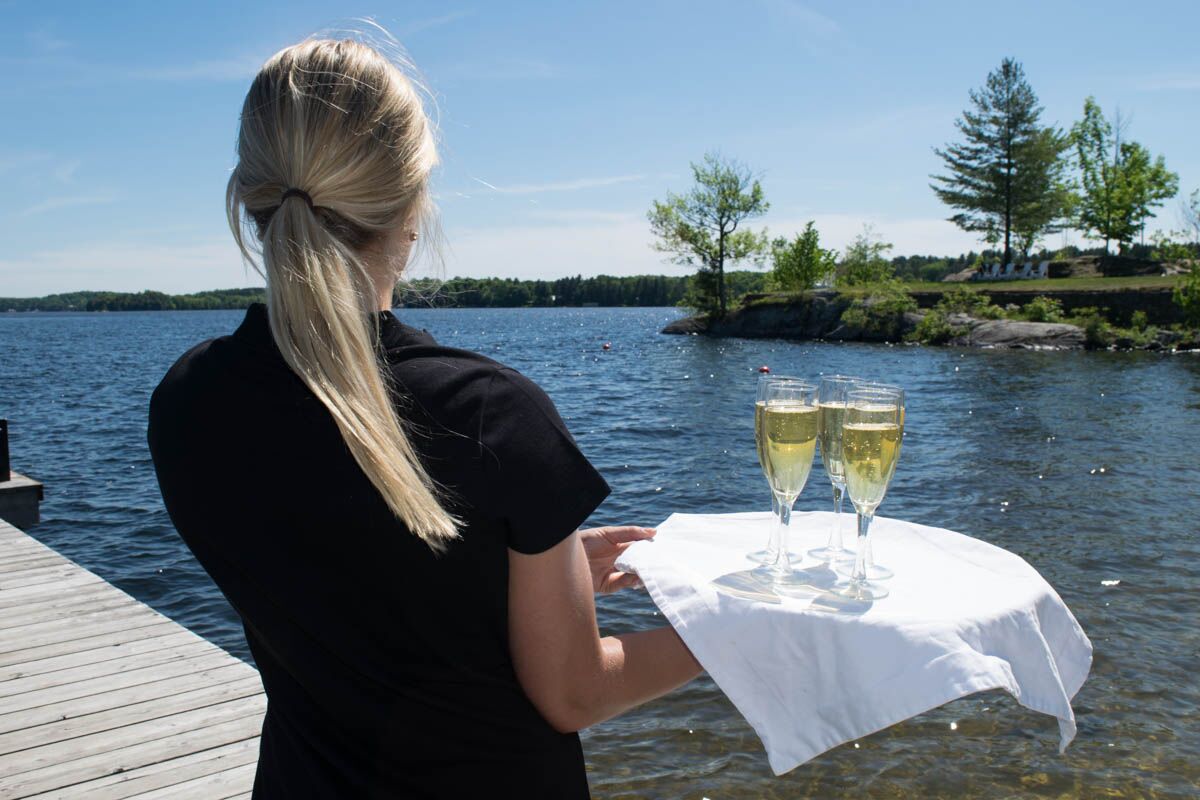 A Job in Tourism Will Serve You Well
Please note: Our new 'Great Canadian Wilderness' website has replaced the old one that ran under our company name, Explorers' Edge. From time to time in an older post, you may see references to Explorers' Edge.
In the first of a series of articles championing careers in tourism, an Explorers' Edge staff member says working in hospitality develops skills that will serve you throughout your career, no matter where it takes you. (Job listings updated for 2019.)

An article about the richest man in the world recently caught my eye.  Apparently Jeff Bezos of Amazon started working at the age of 16 in food service, where he learned some valuable lessons that helped him later on. That got me thinking about my own experiences working in hospitality in Ontario's cottage country and how these jobs rewarded me with valuable knowledge and skills that I've applied to my career for over 35 years.
Fact is, the tourism industry has many lessons to teach, all of which can propel you onward and upward, just like Amazon's CEO (although I haven't quite reached his income level yet).
Hard Work: It Never Hurt Anyone
With the number one objective of tourism professionals being to ensure vacationers enjoy themselves, let's all agree – up front – that a job in hospitality is lots of hard work (and I ain't going to snow you on this reality). If you work in tourism, then you work hard – day in and day out. But being able to endure the intense pace while staying focused are foundations for success wherever your career may lead you, in tourism or elsewhere.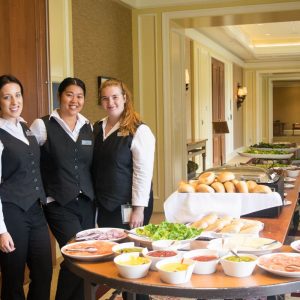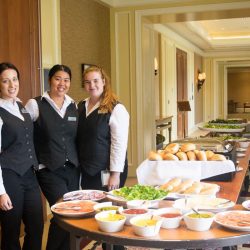 For instance, once I was a server in a Greek-German restaurant in Muskoka, and from the moment my shift started until six hours later, I didn't take a break. Setting tables, mixing and serving drinks, taking orders, serving orders, providing tourism info for vacationing diners, washing dishes and reconciling the cash at the end of it all – I tell you I did not stop moving.
Also, the Greek owner often hollered at me in his native language, so there was a lot of interpretation work I had to concentrate on as well. Luckily his wife usually clarified things with him in German, then translated for me; helpful tips like "easy on the butter pats!"  (Actually a good lesson on product inventory control once I understood what he was saying….)
But at the end of the night, when it was time to turn the 'OPEN' sign over and enjoy a little baklava or strudel, we servers were finally able to take a break, confident in the knowledge that customer satisfaction had once again been achieved.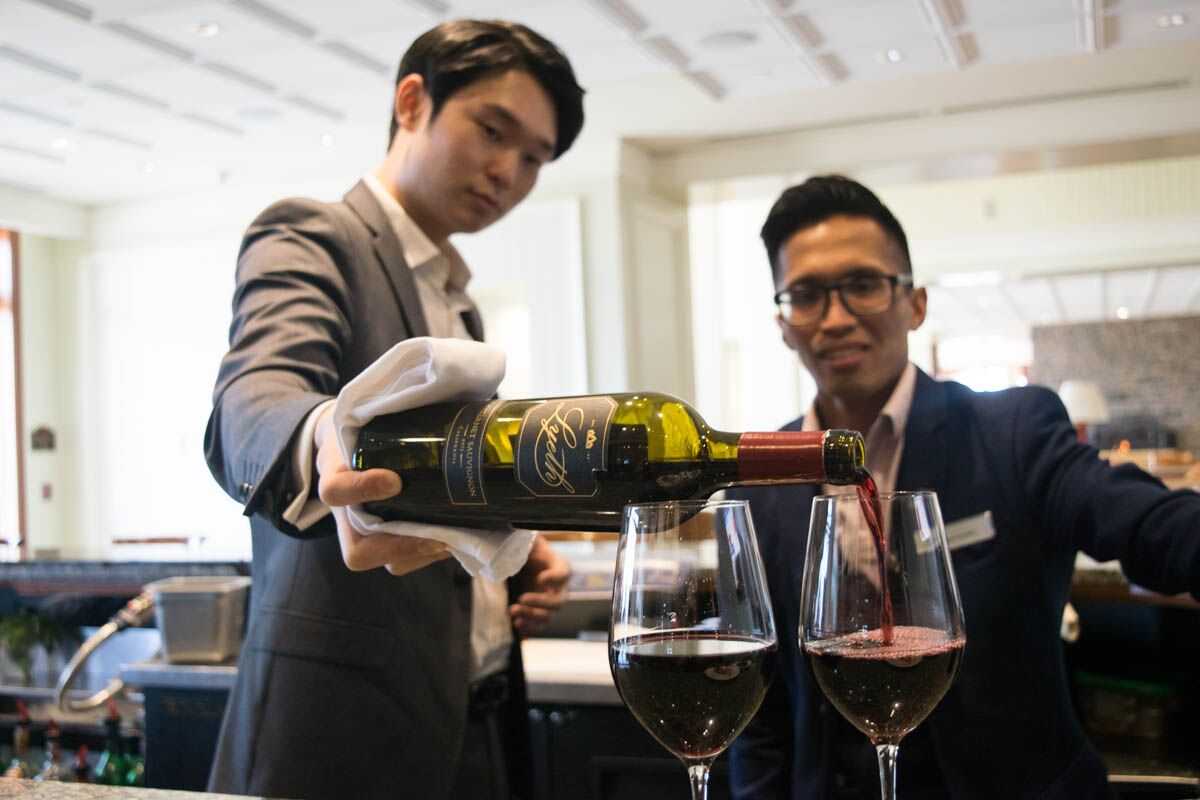 What did I learn? To think fast, move fast and stay alert with a hundred things happening at once, all the while maintaining a smile and manners despite sometimes challenging situations. Not every customer is a charmer, after all, but to be fair, I didn't always pass the 'keep smiling' lesson with flying colours ("No! You can't have more butter pats!")
These days, such rigorous and prolonged activity is called multi-tasking, and my high-energy restaurant experience was my introduction to this extremely important skill that has served me at every job since, including my role at Explorers' Edge.
Pride In A Job Well Done
Enriching as well were my days as a housekeeper at a local resort on Lake Muskoka. This was hard work indeed, but also some of the most rewarding I've ever done. Making beds, scrubbing bathrooms, emptying garbage, washing windows, sweeping decks; the work was physical above all else. Not to mention the ever-looming time constraint you face while attempting to finish multiple rooms so new arrivals can check in.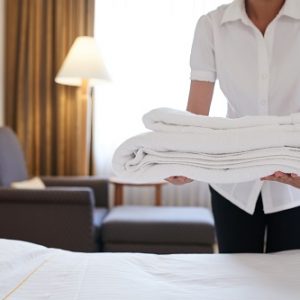 You've got to hustle, you've got to be tough-minded, and you've got to know that you're doing some of the most important work in the industry, even if it isn't the most glamorous. (If you don't believe me, think about your own experiences with housekeeping on vacations; a good cleaning staff can make all the difference for a positive stay.) And the sense of personal pride from a job well done because of my own stamina doing this work has been second to none in my career.
The key to my success as a member of the housekeeping staff? Strategic planning.
Every morning when I'd get my list of scheduled rooms, I'd map a course for optimal execution of the day's work so that I wouldn't have to move back and forth for supplies (or the one vacuum which three of us shared among ourselves across a sprawling property). The goal was to do the best work in the fastest time while not over-extending myself because tomorrow, I would do it all over again.
The best lesson from my housekeeping days: Always support your teammates.
There were three or four of us on a shift, and we never left a person behind; if I finished first, I went to help the others and vice versa. Certainly this team approach served me in every job that came after. Supporting and being supported by colleagues makes us all stronger without a doubt, and I'm grateful to have learned this early in my career.
Find Your Inner Elf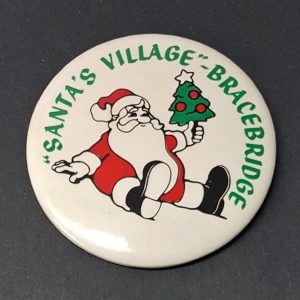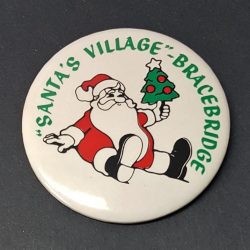 A job in tourism will bring out skills you never knew you had. This I understood as early as my first real job, which was at a local theme park. At the ripe old age of fourteen, way back in the 1980s, I worked as a "Ginger Bread Lady" in the bakery at Santa's Village. My role initially was to make gingerbread cookies from scratch (to this day I know a lot about the properties of molasses), but then I advanced to baking 20-inch glazed "dough boys" (which were a hot commodity for some reason).
Seriously! At fourteen you don't realize how amazing this is because you're busy biking to work since your parents won't drive you – you know?  I had zero skills in the kitchen when I started that job. But now? With consumers returning big time to whole foods and scratch baking?  I have a feeling I could be in high demand once again.
Additionally though, this job required working a cash register (transacting) and interacting with customers as they waited for their treats. Turns out I was more than just a teenage baker: I learned useful communication skills to deliver a great customer experience and I developed confidence in speaking, all thanks to the jolly man in the big red suit. (He's real, people, and he summers in Bracebridge.)
Did I Mention The Perks…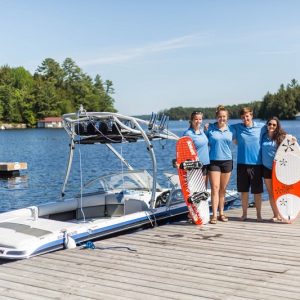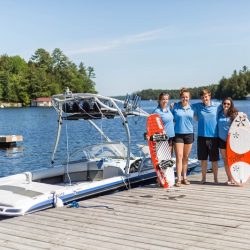 We work hard in tourism, but when you're in this neck of the Ontario woods, we also get to play hard. With thousands of sparkling blue lakes covering Algonquin Park, Almaguin, Loring-Restoule, Muskoka and Parry Sound, this region north of Toronto has plenty to entertain you in your down-time, from outdoor adventures, to lazing on the dock, to dancing your feet off at staff nights hosted by local bars and concert halls.
Most wonderfully and without a doubt, you will develop lifelong friendships with your co-workers that will have you reuniting year after year to tell the same awesome stories over and over again ("Remember when you gave out too many butter pats!?"). And who knows – you may find a little romance too; I know more than a few couples who met while working at a resort together.

Clevelands House staff circa 1988. They are still getting together for reunions.
Tourism Then, Now & Moving Forward
If my fond memories of working in Muskoka's tourism industry aren't enough to convince you to come work here, then let me share with you some important research I also recently read.
In the Humans Wanted report by RBC, a vivid picture is painted of how the working world is going to change in the years to come – how it will be disrupted. What will be important is not so much the industry you choose to work in, but the skills you develop along the way. And what will be "crucial"? What RBC calls The Three C's: communication, collaboration and critical thinking . All of which I learned working in tourism, all of which continue to serve me in my role as a senior manager at a provincial tourism organisation, and all of which will serve me should I decide to pivot to another industry.
So: just like Amazon's Jeff Bezos learned useful lessons working in a restaurant as a teenager, I promise you there are important and valuable lessons to be learned and applied when you work in hospitality –  lessons that will always serve you and lead you towards success. Meantime, keep an eye on those butter pats.
For information on current tourism jobs available (2019) in Ontario's cottage country, check out the list below.

ALGONQUIN PARK
Algonquin Adventure Tours
Algonquin Outfitters
Arowhon Pines
Algonquin Provincial Park
Northern Edge Algonquin
The Portage Store
Voyageur Quest 
ALMAGUIN HIGHLANDS
LORING-RESTOULE
MUSKOKA
Arrowhead Provincial Park
Bayview Wildwood Resort
Belly Ice Cream 
Bigwin Island Golf Club
Boston Pizza Gravenhurst 
Cedar Grove Lodge
Christie's Mill Inn & Spa
Clevelands House
Crossroads
Deerhurst Resort
Grandview Golf Club
Great Blue Resorts (Bonnie Lake Resort, Lantern Bay Resort & Shamrock Bay Resort)
Hidden Valley Highlands Ski Area
Huntsville Downs Golf Course
Muskoka Lakes Winery
JW Marriott The Rosseau Muskoka Resort & Spa
The Lake Joseph Club
Lake of Bays Brewing Co
Lumina Resort
Muskoka Brewery
Muskoka Heritage Place
Muskoka Lakes Golf & Country Club
Muskoka on the Rocks
Muskoka Steamships & Discovery Centre
Patterson Kaye Resort
Port Cunnington Lodge & Resort
Rawley Resort
Residence Inn by Marriott Gravenhurst Muskoka Wharf
The Rock Golf Course
Rocky Crest Golf Resort
Santa's Village
Sawdust City Brewing Co
Severn Lodge
Severn Mills Coffee Cabin 
Sherwood Inn
Summer Water Sports
Swift Canoe & Kayak
Taboo Muskoka
Treetop Trekking
Windermere Golf & Country Club
Windermere House
PARRY SOUND
Charles W. Stockey Centre for the Performing Arts
Georgian Bay Islands National Park
Gilly's Snug Harbour Restaurant and Marina
Grundy Lake Provincial Park
Henry's Restaurant and Resort
Killbear Provincial Park
Massassauga Provincial Park
Oastler Lake Provincial Park
Rocky Crest Golf Resort
Seguin Valley Golf Club
The Ridge at Manitou
Trestle Brewing Company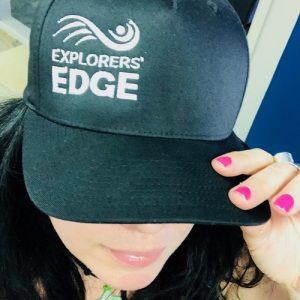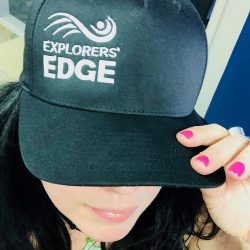 Kate Monk is the Senior Director of Strategy & Communications at Explorers' Edge (the regional tourism agency for Algonquin Park, Almaguin, Loring-Restoule, Muskoka and Parry Sound).
Her career started in tourism, pivoted to book publishing and then to product management, until she eventually returned to working hard and playing hard in Ontario's cottage country.