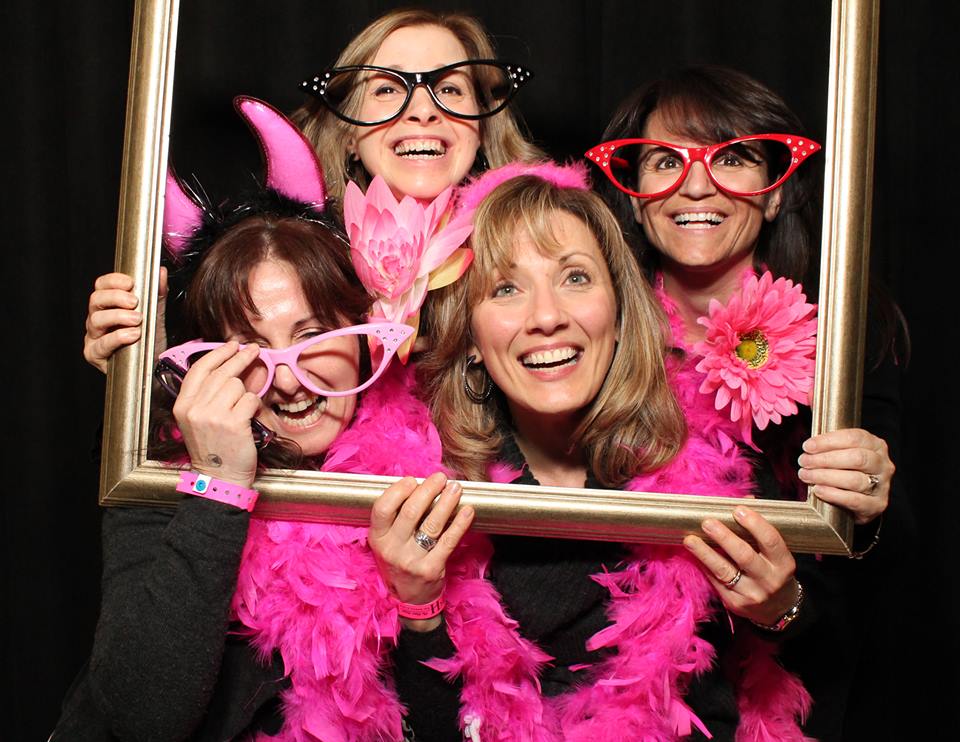 Huntsville's Girlfriends' Getaway Weekend: You Go Girl!
Huntsville's Girlfriends' Getaway Weekend returns November 4th to 6th and celebrates its 10th year of bringing best friends together in Ontario's cottage country. Here are FIVE BIG REASONS you should head to Muskoka for the 2016 edition!

THE TOWN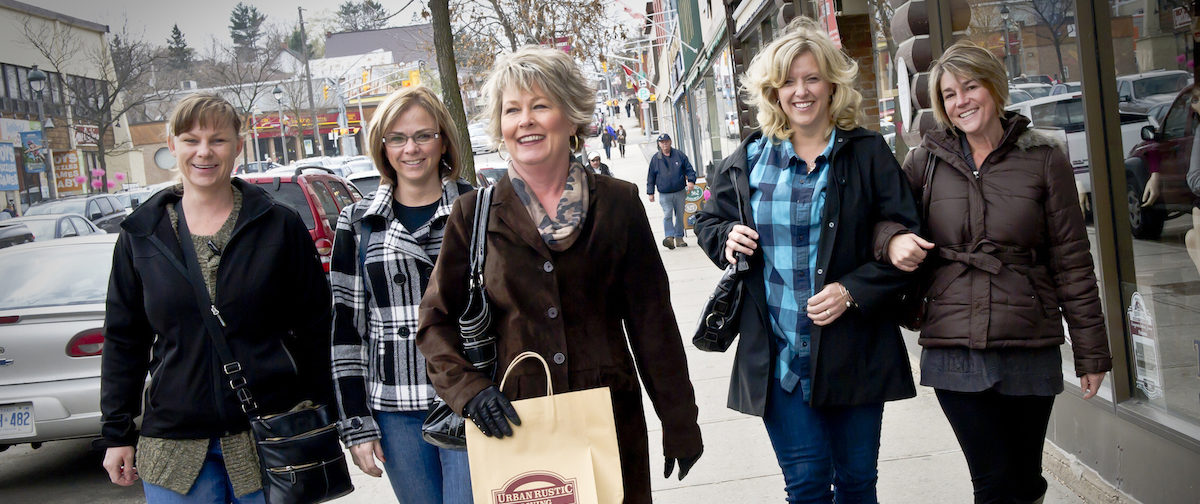 Nestled between beautiful Lakes Vernon, Mary, Fairy and Peninsula, and a gateway to Algonquin Park, Huntsville, Muskoka is a picturesque and bustling town just 2-hours north of Toronto that's popular with everyone who visits – from outdoor adventurers to cultural tourists. Even when there isn't something special going on – though there often is – Huntsville is a happening place in all four seasons. And after 10 years of hosting the fabulous Girlfriends' Getaway Weekend, the town is more than ready to once again roll out the red carpet to make thousands of visiting women feel really, really welcome.
THE ENTERTAINMENT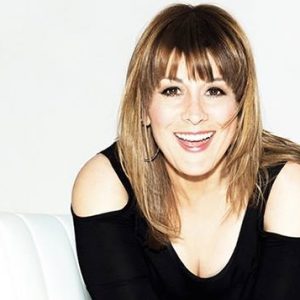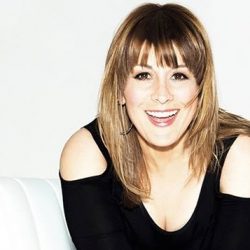 An incredible roster of events has been scheduled to keep you and your best friends highly entertained. The Friday Night Fashion Show hosted by the Downtown BIA – and cheekily themed 'Diamonds Are A Girl's Best Friend' – is the perfect way to start your weekend getaway. Featuring wonderful door prizes, a Marche and a special draw for a custom pendant necklace by Muskoka Jewellery Design.
Also on Friday evening, Tally Ho Inn is hosting the Girls' Night Out Party – Awakening Your Succulent Woman. Join renowned sexual wellness coach Gaia Shawna Morrissette for 3-hours of 'asking anything' about sex and relationships. Ask your questions anonymously in writing; Morrissette guarantees that each guest will take away at least one (usually more) tip or trick to improve your sex life. (You can also book the overnight package at Tally Ho Inn for the full-day session on Saturday, November 5.)
The annual Saturday night concert at Deerhurst Resort is headlined this year by Canadian country superstar Michelle Wright and is sure to be a stompin' good time, as will 'Fleetwood Mac Mania' at the Algonquin Theatre. All day Saturday check out multiple exceptional speakers at the new "Girl Talk" sessions at the Algonquin Theatre, featuring thoughtful discussions on relationships, self-help, beauty, health and other sundry topics related to today's woman. The Girl Talk sessions include: This Is Your Brain On Stress, Beer & Cheese Pairings with Muskoka Brewery, Crush Your Inner Critic, How to Live the Ultimate Loving Relationship, and Revamp Your Style – Fabulous at Every Age.
THE FOOD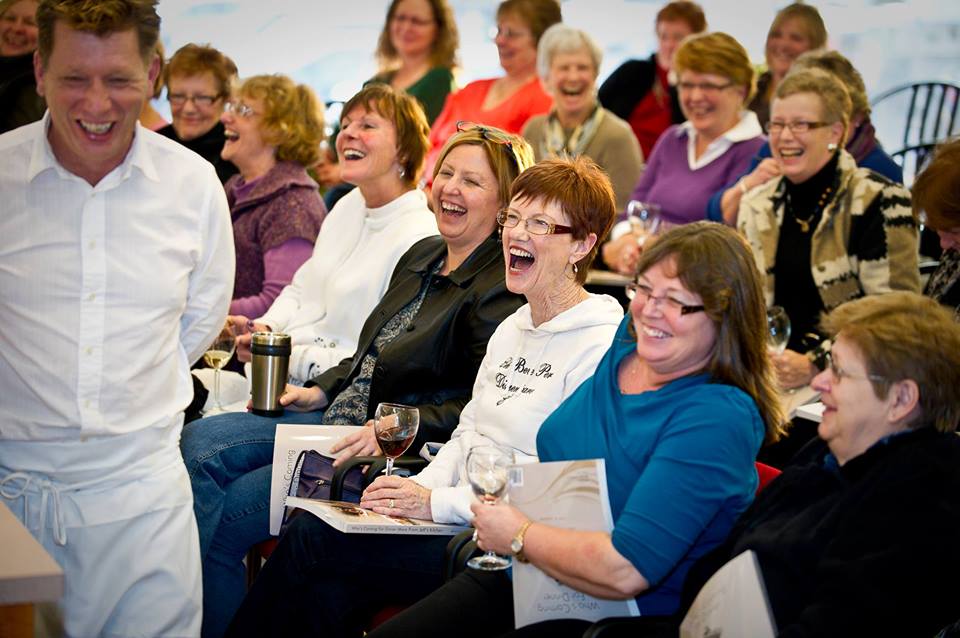 Chef Jeff Suddaby is back this year for another incredible Cooking Demo on Saturday. Owner of the landmark 3 Guys & A Stove Restaurant in Huntsville, this weekend Jeff will cross the street to the Farmer's Daughter for an afternoon of epic cooking, conversation and wine. An annual feature at Girlfriends' Getaway Weekend that's not to be missed. Also don't miss your opportunity to check out the many fine eating establishments in Huntsville including The Mill on Main, which will be featuring Live Music on Saturday night (and maybe they'll open their spectacular roof-top patio if the weather is warm enough!)
THE SHOPPING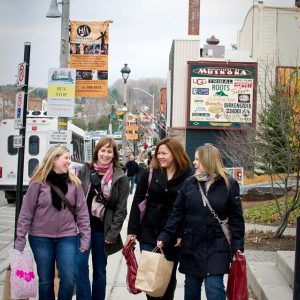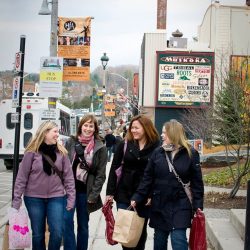 What's a Girlfriends' Getaway without an excursion (or two) to go shopping? Huntsville, Muskoka boats hundreds of fine shops that will satisfy your every whim. From candy to canoes, from clothing to souvenirs and decor, the merchants of downtown Huntsville in particular will have a special welcome – and Special Offers – waiting for you.
YOUR BESTIES
The best part about the annual Huntsville Girlfriends' Getaway Weekend? That life-long friends and new acquaintances can spend quality time together without the distractions of work, family or the daily grind. A getaway to Huntsville with your best friends this November 4th – 6th for laughs, great conversation and renewing the bonds between you? You definitely deserve it.
Follow the Facebook Page for the latest updates on everything happening at Huntsville's Girlfriends' Getaway Weekend.

To book your stay, click here.