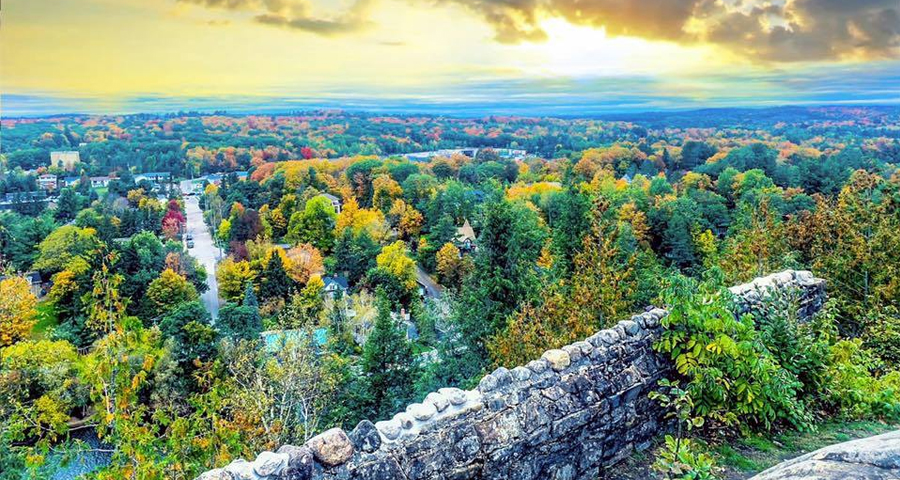 Huntsville, Muskoka in Autumn: A Breath of Fresh Air
Please note: Our new 'Great Canadian Wilderness' website has replaced the old one that ran under our company name, Explorers' Edge. From time to time in an older post, you may see references to Explorers' Edge.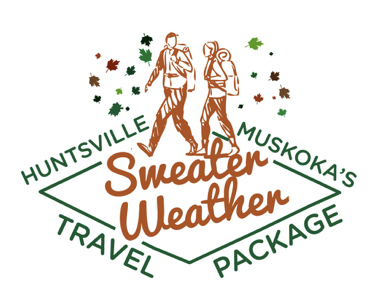 Book your October or November stay in "the gateway to Algonquin Park" and get $100 in free gas & spending vouchers with the Sweater Weather Package.
A late autumn getaway to Huntsville, Muskoka has all the makings of a serene break from the everyday. With the crowds of summer long gone, cooler temperatures making the air and scenery even crisper, and fireplaces (indoor and out) sparking to life, this time of year is perfect for those who desire some peace, quiet and coziness.
Top of the list of what makes this charming town stand out in Muskoka is its immediate proximity to so many outdoor wonders. Situated near not one – but two – provincial parks (famous Algonquin and Arrowhead – home of the iconic "Ice Trail"), the town is also located right where Lake Vernon and Fairy Lake meet, with renowned Peninsula Lake close by.
Hiking and biking trails are near at hand, offering an excellent way to experience late fall foliage – also known as "the Golden Encore" because of the burst of yellow leaves on birch and poplar trees that arrives after the maples have shed their oranges and reds. Shops and restaurants throughout the historic town have changed their decor and menus to reflect this more tranquil time, creating a warm ambiance to welcome you.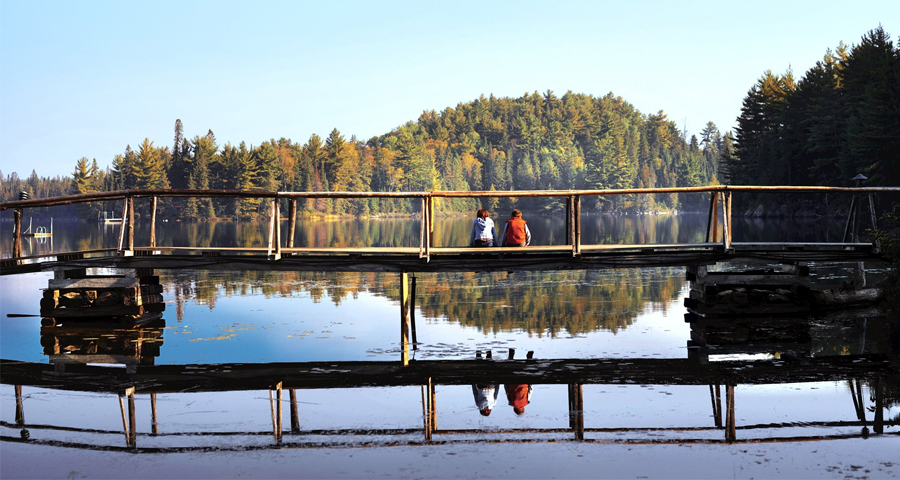 Best of all in fall? Huntsville has a very special Sweater Weather Package to make your visit even more enjoyable.
Visitors who book a minimum 2-nights at participating accommodations in Huntsville, Muskoka during the extended booking window of September 23-30, 2021 for a fall stay between October 1, 2021 and November 30, 2021 can then register to receive one of 500 packages consisting of free gas and cash vouchers to redeem at participating attractions, restaurants and shops!
Book a minimum 2-night stay and get a $50 gas card and $50 in cash vouchers ($100 CDN value)
There are over 50 tourism businesses to choose from to stay and to spend. And there's NO CATCH!
It's the perfect package to experience everything Huntsville, Muskoka has to offer in fall, from outdoor adventures to dining and more.
For a list of participating accommodations, CLICK HERE.
For a list of where you can redeem your cash vouchers, CLICK HERE.
To register to receive your Huntsville, Muskoka Sweater Weather Travel Package CLICK HERE.