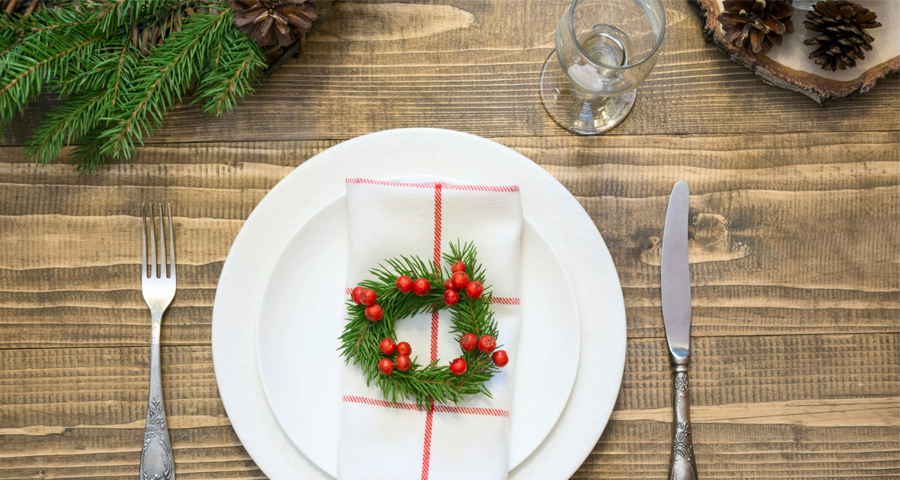 Holiday Menus from Cottage Country Chefs: Try Something New This Christmas
Please note: Our new 'Great Canadian Wilderness' website has replaced the old one that ran under our company name, Explorers' Edge. From time to time in an older post, you may see references to Explorers' Edge.
Tired of turkey at Christmas dinner? Here are some creative recipes to help you put a dash of something new on the table this year. Check out these recommendations from some of our incredible regional chefs.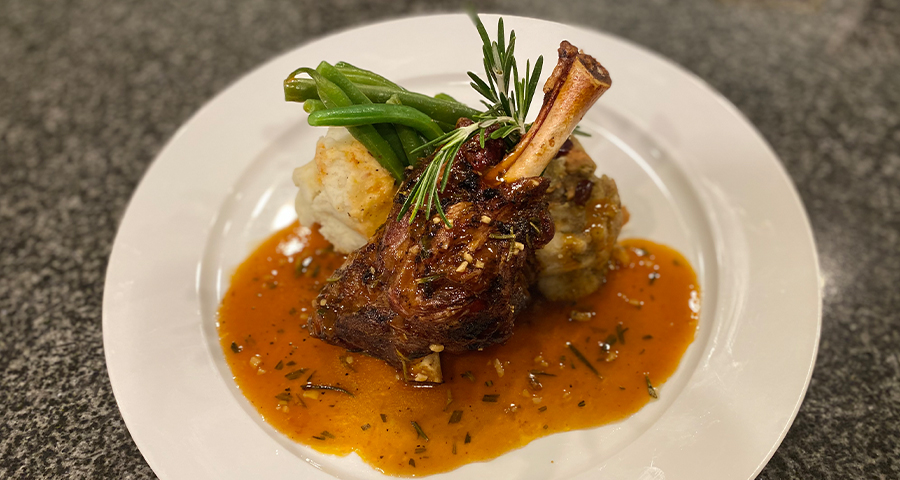 Braised Rosemary Lamb Shank with Cranberry Stuffing and Mashed Potatoes by Chef Carlo Di Salvo, owner of Di Salvo's Bella Cucina in Parry Sound
"In Italian culture Lamb is often served during special holiday's such as Christmas and Easter. Having braised leg of lamb or lamb shanks were always a fond memory of mine. The Cranberry Stuffing will give this dish a nice festive feeling." – Chef Carlo Di Salvo.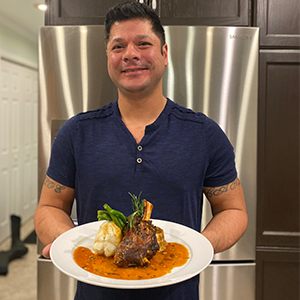 Cranberry Stuffing
1 Loaf of bread (medium dice)
1 cup Dried Cranberry
6 ribs Celery (diced)
1 Large  white onion (Diced)
½ cup Butter
1 ½ tbsp Ground Sage
½ tbsp Salt
¼ tbsp Pepper
1 cup Broth
Cranberry Stuffing Method
1. Melt the butter in a large fry pan on medium low heat. Sweat down the onions, celery, cranberry, sage and salt and pepper in the fry pan until translucent.
2. Once translucent add the stock to fry pan and heat.
3. Combine the bread with the sweated vegetable and cranberry mixture. Mix well. Place into a pan and bake at 400 f for 25-30 minutes loosely covered with foil wrap.
Braised Rosemary Lamb Shank
3 Lamb Shank
3 springs Fresh Rosemary, chopped (stem removed)
1 tbsp Minced Garlic
2 tbsp Tomato Paste
2 cups Beef Broth
1 cup Red Wine
2-3 tsp Salt
2-3 tsp Pepper
¼ cup Corn starch
Braised Rosemary Lamb Shank Method
1. Season lamb shanks salt and pepper. Heat a skillet and sear the shanks on all side developing colour and caramelization of meat proteins.
2. In a roasting pan combine, broth, tomato paste, wine, garlic and rosemary, using a whisk mix well.
3. Place the seared lamb in the roasting pan, braise for 3 ½ hours (loosely covered with foil wrap) at 400 f.
4. After braising remove braising liquid from the pan into a sauce pan and combine the ¼ cup of cornstarch with ¼ cup of cold water to make a slurry. Bring the braising liquid to a boil and add the slurry to thicken to make a gravy. Served with mashed potatoes, vegetable of choice and Cranberry Stuffing.
Mashed Potatoes
3 lbs Russet potatoes (peeled)
1 cup 35 % Cream
¼ cup Butter
To taste Salt
To taste Pepper
Mashed Potatoes Method
1. Boil the russet potatoes until soft.
2. Combine butter, cream and salt and pepper. With a potato masher, mash the potatoes together.
Lobster Ravioli by Chef Reto Ballat, Executive Chef and owner of The Artisan House in Huntsville, Muskoka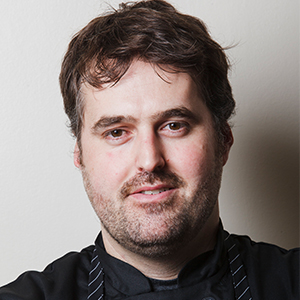 Ingredients – Pasta Dough
600 gr All- purpose flour
6 large Eggs
1 teaspoon salt
Pasta Dough Method
First make a nest with the flour on a clean work surface. Add the remaining ingredients to the center and use a fork to gently break up the egg. Try to keep the flour walls intact as best as you can!
Next, use your hands to gently mix in the flour. At the beginning the dough should feel pretty dry, but stick with it! It might not feel like it's going to come together, but after 8-10 minutes of kneading, it should become cohesive and smooth. When the dough comes together, shape it into a ball and wrap it in plastic wrap. Let the dough rest at room temperature for 30 min.
Fill Ravioli
Rolle the pasta dough into thin lasagna – like sheets. If using a ravioli mold, lay one sheet the pasta onto the mold, add a tablespoon of the filling into each well. Next , lay the second pasta sheet on top, and use a rolling pin to completely seal together. Turn the mold over to release the ravioli. Add the ravioli to the pot off boiling water and 4-5 min. Drain and add to a serving bowl. Mix with sauce and garnish with cherry tomatoes, arugula and capers. Serve immediately!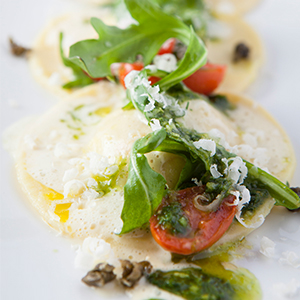 Ingredients – Lobster Filling
450 gr Lobster Meat chopped
100 gr Scallops
1 lemon zest and juice
3 springs off fresh tarragon chopped
5 gr salt
100 gr Penko bread crumbs
1 cup whipping cream
1 garlic clove chopped
1 teaspoon chili flakes
In a food processor , combine the scallops, lemon juice and zest, tarragon, salt, penko, whipping cream, garlic, chili flakes. Mix till smooth, about 30 secants . Transfer to bowl and combine with lobster meat.
Ingredients – Sauce Beurre Blanc
½ cup dry white wine
½ lemon juice
2 tabelspoons heavy cream
2 tablespoons finely minced shallots
4 ounce cold unsalted butter
salt to tast
Place wine, lemon juice, cream, shallots, and cream in a saucepan. Bring to a simmer over medium heat. Simmer until liquid is reduced by about 75% . Reduce heat to the lowest setting and whisk in about 2 cubs of butter. Keep butter moving until it melts. When melted, add a few more cubs, whisking continuously so butter emulsifies. Remove from heat. Taste for seasoning add a pinch of salt. Serve immediately.
Apple & Feta Stuffed Chicken with Balsamic Reduction by Tiffany Kerr, Executive Chef at Grand Tappattoo Resort, Parry Sound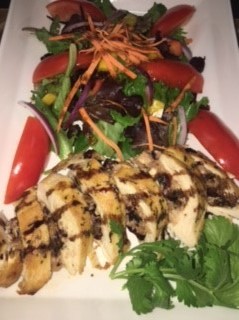 "At Christmas time this is one of my favourite recipes to make at Grand Tappattoo Resort, as well as at home. It combines the classic flavours of Christmas, Cranberry & Apple, but with a twist. These flavours combined will make your taste buds pop, and may become your new alternative to traditional turkey at Christmas time." – Chef Tiffany Kerr
Ingredients: Serves 4
4 large chicken breast (7-9 oz)
1 small tart apple, peeled and diced
½ cup dried cranberries, diced
1 shallot, diced
¼ cup feta, crumbled
2 TBSP white wine or Chicken Stock
Salt and pepper, for seasoning
2 TBSP butter or canola oil
¼ cup balsamic vinegar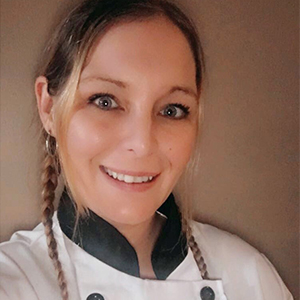 Method:
1. Heat 1 TBSP of water in a skillet and saute the diced apple until it begins to soften. Add the diced shallot and cook for 1 more minute.
2. When the apple is soft, mix in the diced cranberry. Over a low heat, let the flavours saute another minute to blend together.
3. Add the white wine, season with salt and pepper and stir well to combine. You can choose to use chicken stock as well, if you want to avoid the wine.
4. Place the ingredients in a small mixing bowl, and stir in the feta cheese.
5. In a skillet, heat the butter or oil. Sear both sides of the chicken breast until golden brown. Set aside to slightly cool.
6. Using a paring knife, very carefully slice into the thickest part of the chicken at the top of the breast. Using your fingers, insert into chicken and create a pocket, being very careful not to tear through the top or bottom.
7. Place the apple cranberry and feta mixture into a piping bag, for the easiest method of filling. Pipe the mixture slowly into the chicken until it reaches the top, then push it into chicken best you can. Use a toothpick to secure the opening and filling on every chicken. Place on a baking sheet into the oven for approximately 8-10 minutes.
8. While chicken is cooking, in a small sauce pot add the balsamic vinegar. Bring it to a boil, reduce heat, and let simmer until it reduces to a thick syrup like texture.
9. When chicken is cooked, you can choose to slice it or leave it whole. Drizzle the balsamic reduction over top.
Red Wine Braised Short Ribs by Chef David Friesen, Owner of Riverwalk and The Oven Woodfire Pizza, Bracebridge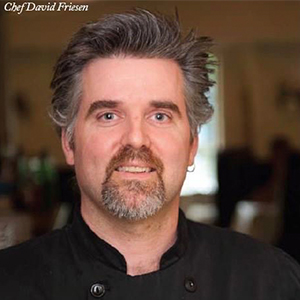 Ingredients – Serves 4 People
1.25kg boneless beef short rib (excess fat trimmed off and portioned into approx 4x300g)
Kosher salt and freshy cracked black pepper
1 lg onion, peeled and chopped
1 lg carrot, peeled and chopped
2 stalkers celery, washed and chopped
2 lg tomatoes, cut in half
4 cloves of garlic smashed
250lm dry red wine, Cabernet Sauvignon is my preference
No salt, homemade stock, (vegetable, beef, chicken or water)
2 sprigs rosemary
2 sprigs thyme
Method
Over medium high heat, heat up a large Dutch oven or heavy bottomed, oven proof pot. Season the short ribs with salt and pepper and place into Dutch Oven. Brown all sides of short ribs.
Add onion, carrot, celery and garlic to the pot and cook for a few minutes. Keep stirring so as not to burn.
Add red wine and reduce by half. Add the stock (just enough to cover), tomatoes and herbs. Bring to a boil, cover and transfer the pot to a preheated 350F oven.
Braise for 2-2.25 hours, until tender. Remove from oven and remove the short ribs. Skim the fat and discard.
Using a stick blender, puree and stain vegetables and braising liquid into a sauce. This is how the sauce becomes thick.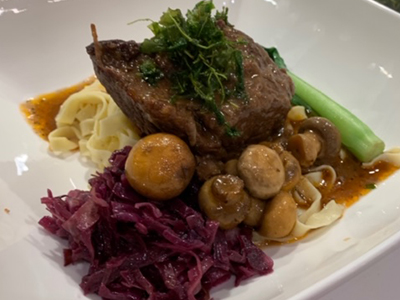 Season to taste.
Serve short ribs with vegetables, starch of your choice and sauce ladled over. This dish freezes very well and can be made in advance and reheated easily!
Bon appetite and Merry Christmas!