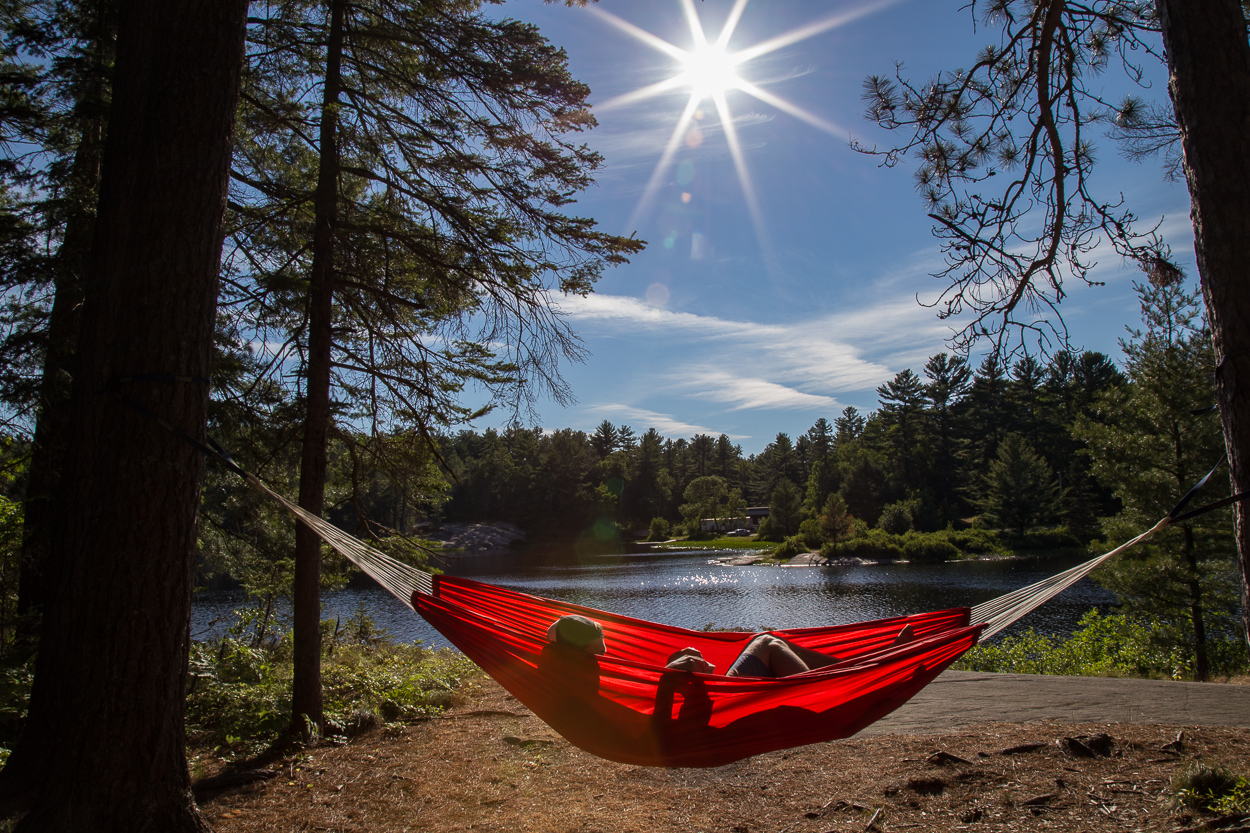 12 Ways to Experience Grundy Lake Provincial Park
Outdoor adventurer and photographer Martin Lortz takes time for some R&R at Grundy Lake Provincial Park and shares the many ways to experience this special place in the wilderness north of Toronto.
It's interesting how so many of the best things in life happen by chance. Take Grundy Lake Provincial Park, for instance. We had driven by it for years in search of more distant and greener pastures, until we made a stop there as part of a grander trip. And just like that – with that one quick stop – a family favourite for camping in Ontario emerged.
Located at the crossroads of highways 69 and 522 and an easy three hour drive from GTA, the park's mix of Georgian Bay landscape and laid-back atmosphere keep us coming back (to the tune of a half dozen visits and counting). We love the quiet lakes, the fact that you can ride your bike or walk everywhere, and that the kids can safely roam. But mostly we love Grundy because it's got so many things to do, and that means everyone in the family enjoys our escapes to this little piece of Ontario's outdoors paradise.
Catch the Sunrise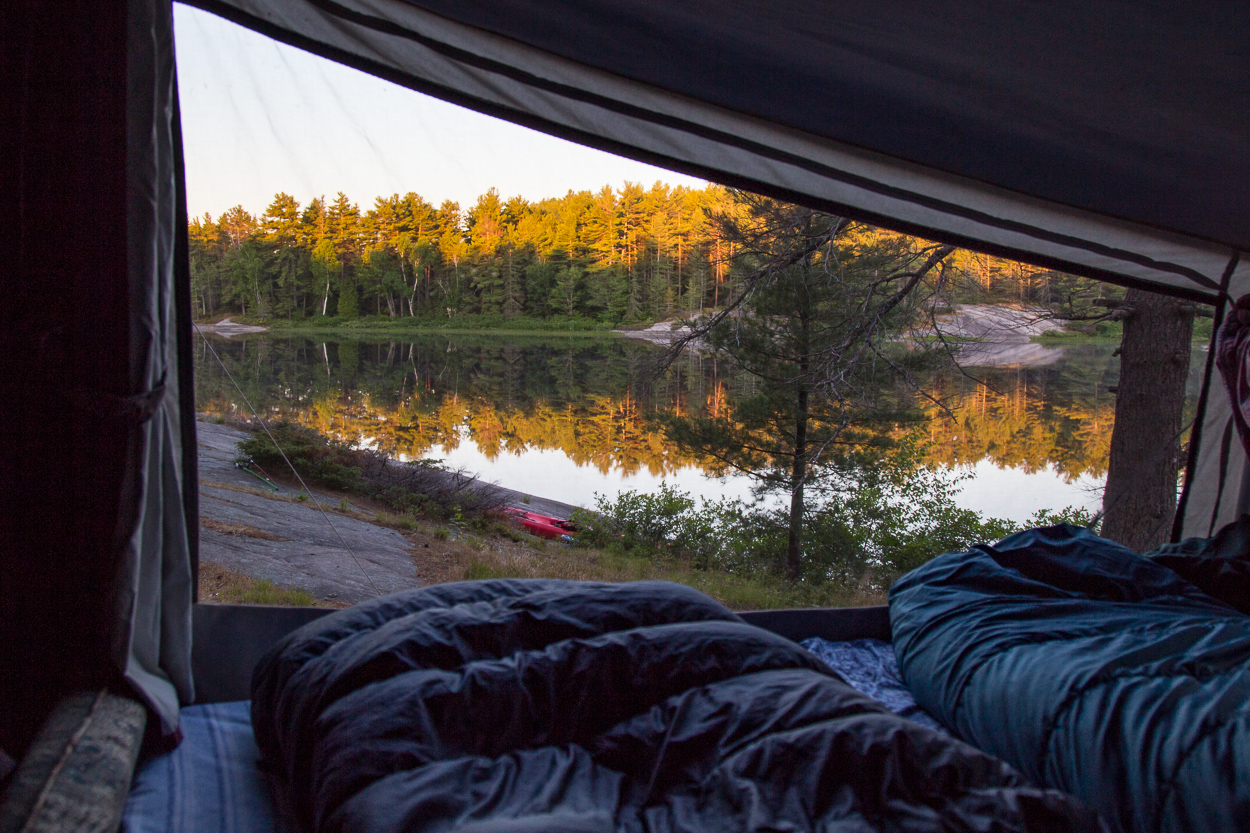 If you're not a morning person, I won't try to convince you to change your ways (although how a person can't be affected by the serenity of this magical time of day is beyond me!).  I will, however, say that if you haven't experienced watching the sun's rays slowly paint the tree tops golden over a mirror smooth lake, then you are missing out on one of life's special moments. If you're lucky enough to find yourself on one of Grundy's water's edge camping sites, you can enjoy the sunrise from the comfort of your sleeping bag.
Take the Plunge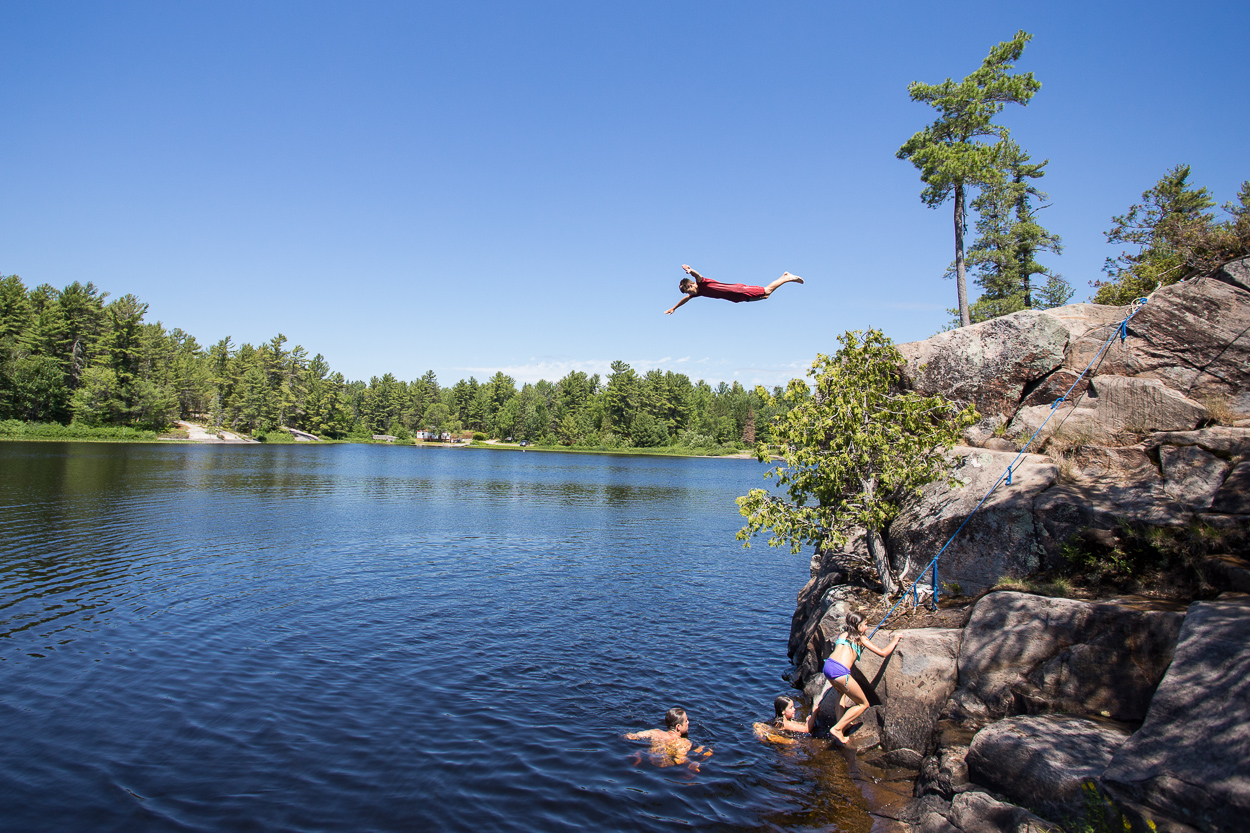 There are eight natural sand beaches in the park where you can venture in one toe at a time, but if you are looking for a more rapid way to cool off, the mostly rocky shorelines offer plenty of options.
Bike It


There are no official bike trails in the park but the campground roads provide some excellent biking opportunities.  For a bit of adventure try the Pakeshkag Lake Road, which offers a back country feel and wildlife viewing potential as it makes its way to its namesake lake and access point.
Cast a Line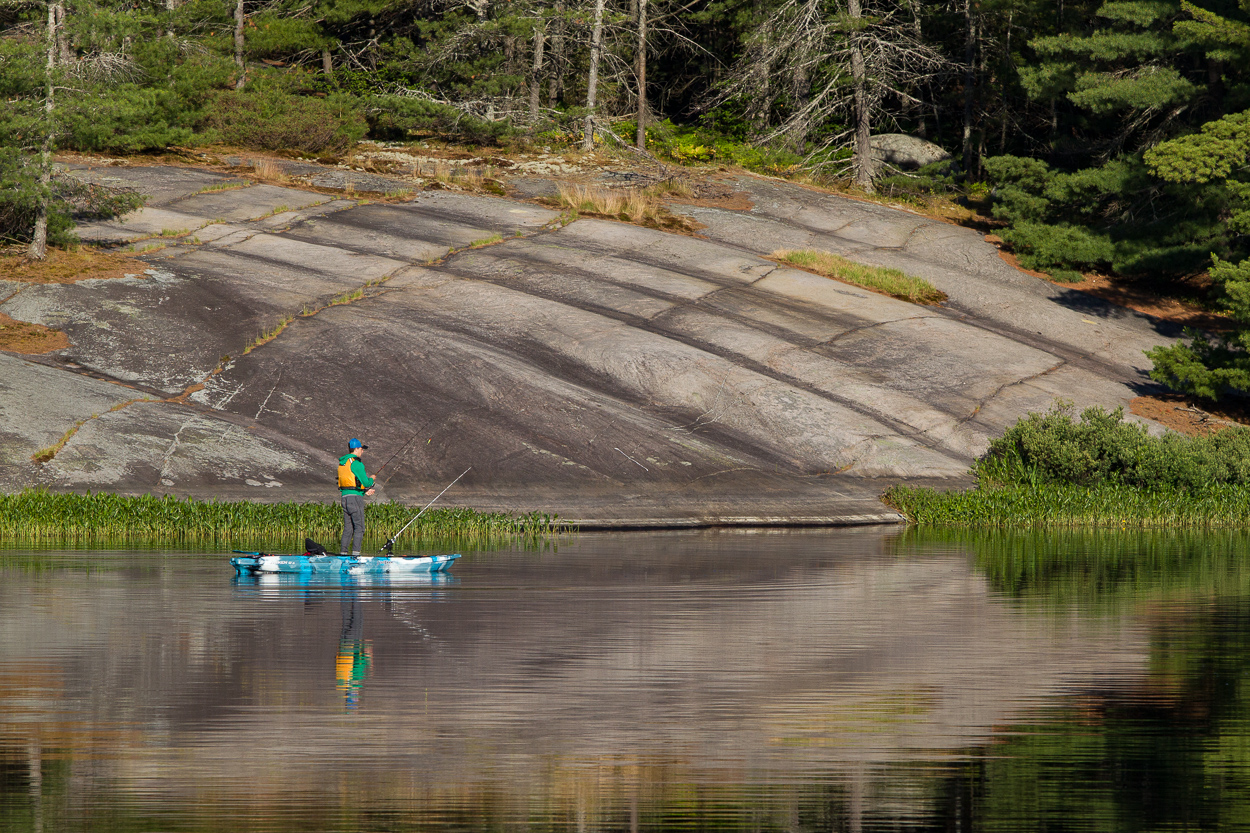 There is fish in them lakes! Pike, bass, panfish,walleye and crappie can be found in the park's numerous lakes. No gear, no problem: you can borrow all you need from the main office and if you are a a first-timer, sign up for Ontario Parks "Learn to Fish" class.
Do Dog Days Beach Days


Like all Ontario Parks your pets must be on leash at all times. The exception being the dog beach at Grundy, making this section of the park's water frontage the most hopping place in the park.
Expand Your Knowledge


Take a guided walk, catch a evening show or, as in the above photo learn to paint. Grundy's interactive educational program options are plentiful.
Paddle The Waters


Canoe, kayak, SUP or try an inflatable raft: get out and experience Grundy's most enjoyable assets – its lakes.
Take a Hike


There are three hiking trails in the park, each showcasing the area's diverse natural environment. Personal favourite: The Gut Lake Trail, particularly the lake's glassier-shaped rocky shores.
Slip and Slide


Referred to fondly by Grundy camping alumni as Slippery Rock, this smooth submerged rock shelf offers a slip and slide water entry. (Going in is easy coming out not so much!). There is a rope to help you along. Discretion is advised and children should always be supervised.
Seize The Sunsets


Never miss a chance to enjoy the spectacle of a setting sun. It's too easy to say "i'll do it tomorrow," only to have rain and clouds make you regret the decision. The main beach on Grundy Lake never disappoints.
Bond By Firelight


The quintessential camping experience: a star-filled sky, a roaring fire, friends and family. Simply put – the best!
Do Nothing


Easier said than done. With the weekend always being too short and the to do list being long, finding time to do nothing is a challenge – but so worth the effort.
There you have it – a dozen ways to pass the time at Grundy Lake Provincial Park, and there are plenty more than I've listed here. If you decide to go to Grundy (and you should), be sure to book a week or more to get the most out of your camping getaway.
For more information on Grundy Lake Provincial Park, click here. For information on more things to do in the region, visit Parry Sound Tourism.

Photos by Martin Lortz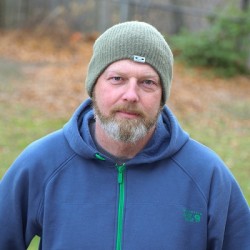 Guest Blogger: Martin Lortz
Martin is a freelance photographer and writer specializing in the outdoor lifestyle. Whether he is covering power sports or family-oriented pursuits, his passion for capturing the beauty of nature and the people who partake in it is evident in his work. His photos and articles have appeared in magazines such as Ski Canada, Explore, Bike, Mountain Life, Snow Goer,Kayak Angler, and Family Camping.