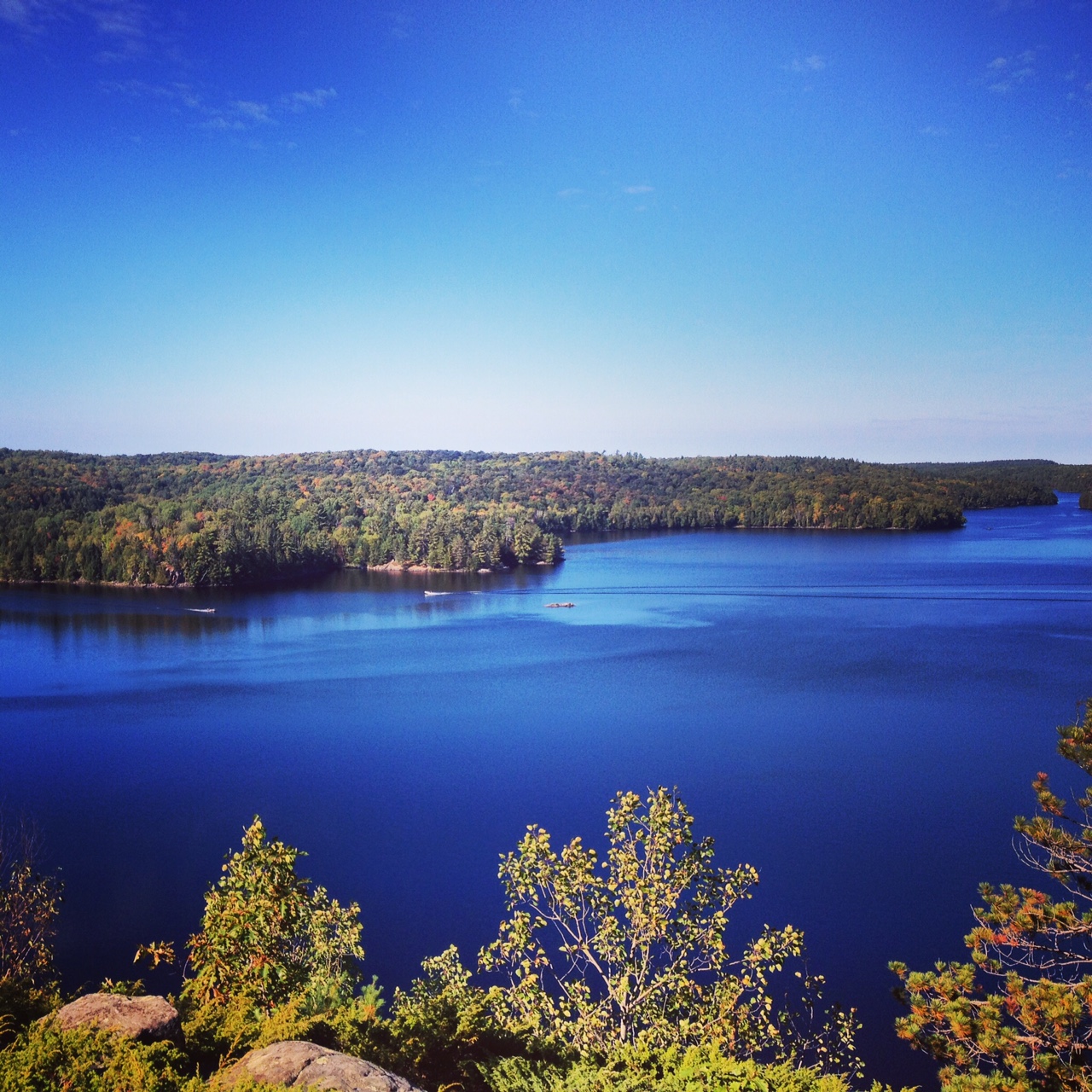 Trails in Loring-Restoule and the Almaguin Highlands of Ontario
Please note: Our new 'Great Canadian Wilderness' website has replaced the old one that ran under our company name, Explorers' Edge. From time to time in an older post, you may see references to Explorers' Edge.
Writer Carmen Kuntz uses Discovery Routes to plan her spring visit to the Almaguin Highlands and Loring-Restoule.
Ontario is blessed with stunning and diverse landscapes, and whether you've lived here all your life or are visiting the province, there is always an undiscovered place to explore. As a Muskokan and an outdoors enthusiast, what I hope to do a lot myself this spring is to discover some interesting spots in my own backyard.
Once the warm weather arrives, I'll head out to visit the "near north" regions of the Almaguin Highlands and Loring-Retsoule – located just north of Muskoka. And my guide for planning this exploration will be the Discovery Routes.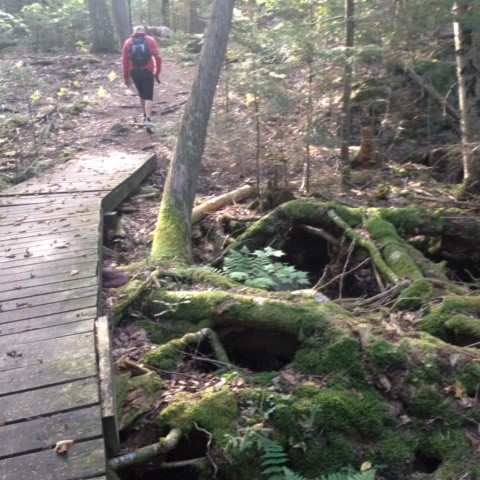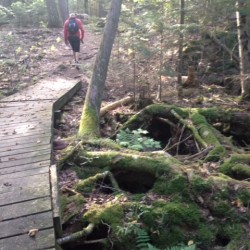 Established in 1992, the Discovery Routes Trail Organization was created to develop, maintain, and support multi-seasonal trails in more northerly parts of Ontario. They have pulled together a detailed database of trail info for multiple activities – hiking, biking, skiing and canoeing – for all seasons, and their helpful website is extremely handy for outdoor adventurers wanting to explore this part of the Explorers' Edge region of Ontario.
Loring-Restoule and the Almaguin Highlands are situated at the northern tip of Ontario's cottage country. With online trail maps, info about parking and facilities as well as directions to trail heads, the Discovery Routes site makes it easy for you to find a trail in these two regions that best suits your favoured activity or skill level.
A wide selection of multi-use trails allows you to hike, bike, canoe, cross-country ski, snowshoe, horseback ride or snowmobile through ghost towns and historic voyageur trade routes while enjoying the beautiful Ontario wilderness. Trails range from 30-minute relaxed hike distances, to much longer distances (up to 30km) that will demand more preparation and a hearty sense of adventure.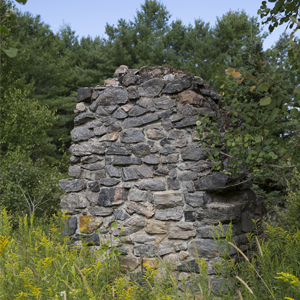 Many of the trails are part of the Trans Canada Trails. A section on the Old Nipissing Road trail, from Magnetawan to Commanda, was one of the first recognized segments of this cross-country trails system.
Be sure to visit the very scenic Fire Tower Trail when in Loring-Restoule. This mid-length route offers 7km of winding terrain, and takes hikers from a picnic area in Restoule Provincial Park up to the breathtaking Stormy Lake Bluffs.
The challenging trail meanders through mixed upland forests and pine stands, rewarding hikers with a cliff-top view of the French River and a historical fire tower. (The climb is definitely worth the view!)
For more information on trails in the Almaguin Highlands, and specifically in the South River area, check out the Forgotten Trails Association, which promotes a four-season back country trails system. You'll find some great info about the area on this organization's website.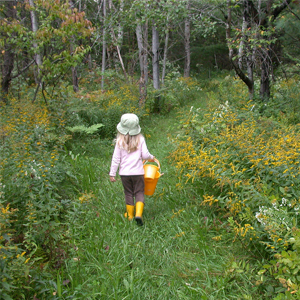 The Forgotten Trails are also part of the Old Nipissing Road. Once home to early settlers, now you'll find this stretch or road scattered with abandoned log cabins and decrepit barns (thus it's eerie nickname – "the ghost road").
Winding along for 120km from Rosseau (in Parry Sound District) to Nipissing, the gravel road is wide and well kept in some sections but rougher in others. Choose a section of trail to explore and immerse yourself in the rich history of the area. You'll find more info at www.nipissingroad.ca.
Take advantage of spring's warmer weather and make this the year you venture a little further north of Muskoka to explore the Discovery Routes of the Almaguin Highlands and Loring-Restoule.
To plan your stay in the Almaguin Highlands of Ontario, click here. To plan your stay in Loring-Restoule, click here.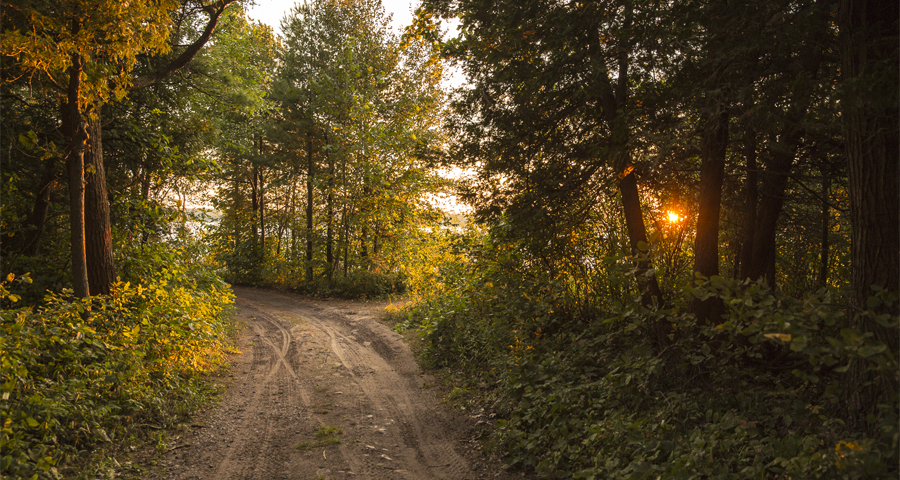 Guest Blogger: Carmen Kuntz
Carmen grew up exploring the wilderness and waters of Muskoka. She is passionate about self-propelled adventure and recreation conservation. As a freelance writer, photographer and whitewater kayaker, she loves sharing the local lore, legends and locations that make her Ontario backyard into an outdoor playground.