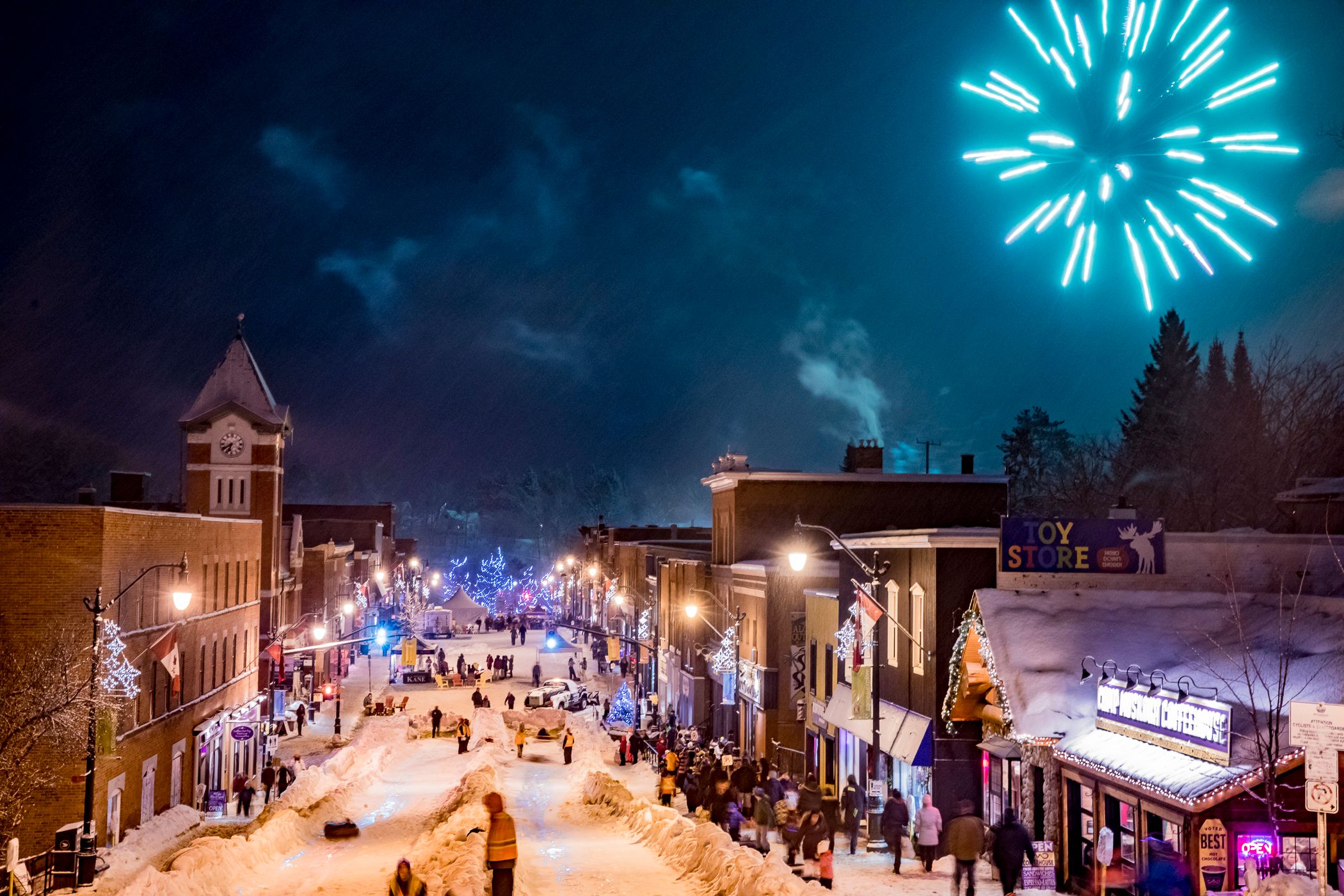 The Fire & Ice Festival Returns to Bracebridge, Ontario!
The picturesque town on the beautiful Muskoka River will once again host an epic winter gathering on January 28, 2023.
For the first time in three years, snow tubes will once again glide down an extended run on the main street of Bracebridge, Muskoka, as the award-winning Fire & Ice Festival makes its long-awaited return.
From the pancake breakfast first thing in the morning until the spectacular fireworks show to end the celebration, the day is packed with entertainment and activities that will delight visitors who come from all over the globe to experience the "warmth" of a Canadian winter.
NEW THIS YEAR: More fun for the adults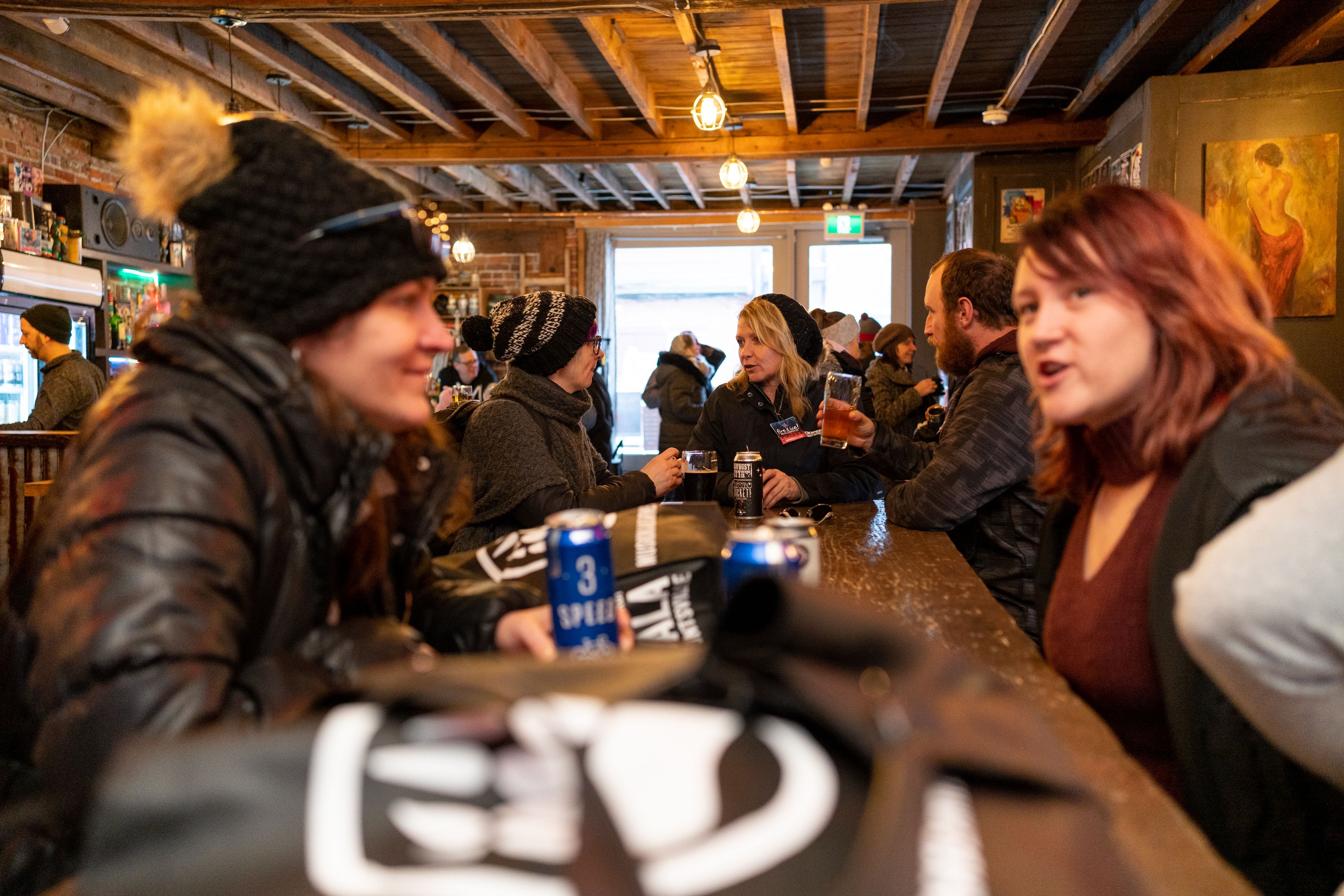 From the annual Fire Guy presentation, to axe throwing, to the Great Canadian Lumberjack Show; from ice sculpting demonstrations to outdoor skating in the Memorial Park Winter Village, there's a lot of fun stuff for kids, young and old. New this year, there will be more adult-specific programming as well, including an indoor and outdoor licensed lounge at Bracebridge Hall, and life-sized games like "Molkkey" and "Volley Pong."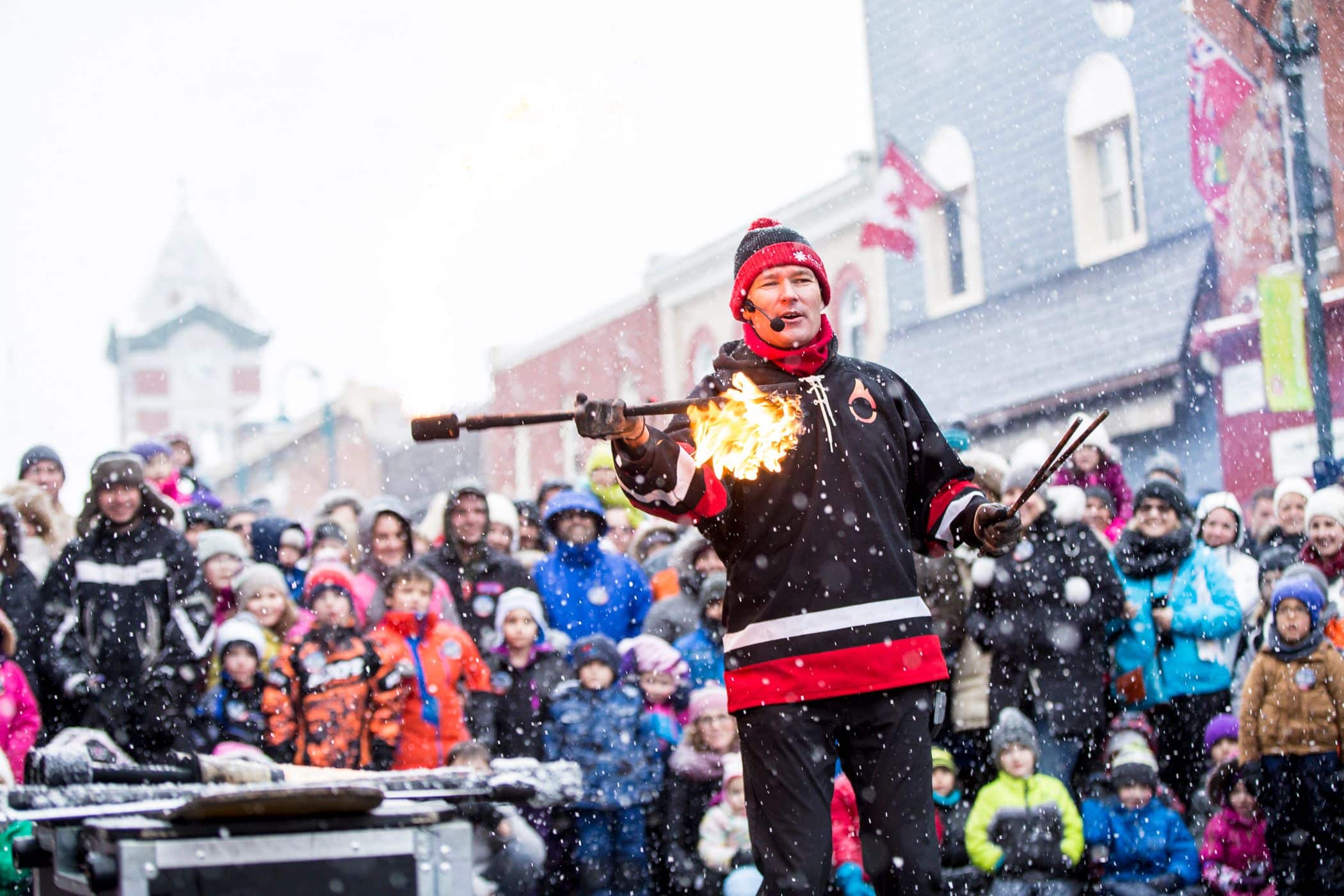 The event is a great opportunity to discover the fantastic shops of downtown Bracebridge, and to explore the river walk around the iconic Bracebridge Falls – the town's stunning central feature – along with its famous silver bridge. Check out all the great restaurants as well, including those offering Fire & Ice specials.
Of course, the main event is the street-length snow tube run that starts at the top of Manitoba Street and "floats" participants down (possibly the most Instagram-able moment you'll have all winter).
KNOW BEFORE YOU GO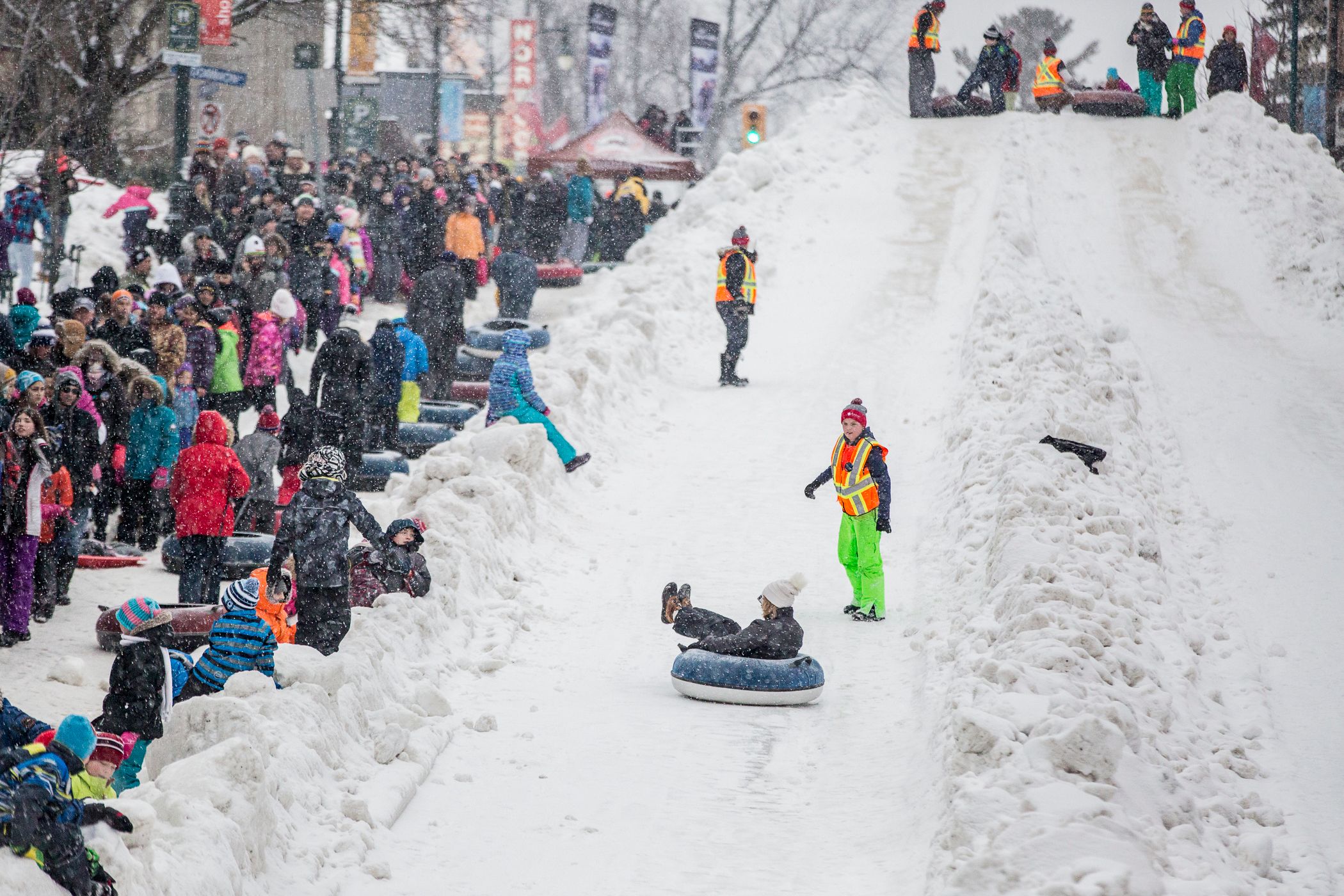 Paid passes are required for this event and can be purchased in advance at locations throughout Bracebridge starting January 3rd, or on event day in ticket booths throughout the town:
$10 per adult age 13+
$5 per child aged 6 – 12
Free 5 and under
Thousands of people join the festivities, so shuttles are available from designated parking lots to get you to all the fun without the hassle of figuring out where to leave your car. For details on the shuttles and for directions to Bracebridge, Muskoka, Ontario, click here.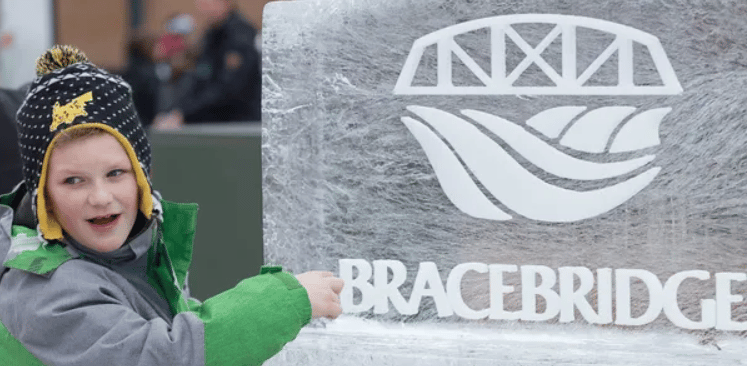 Don't miss the anticipated return of Ontario's favourite celebration of winter! Head to the Fire & Ice Festival on January 28, 2023. Plan your stay today.
For a complete schedule of events, including dining and entertainment, click here.
For tourism information for Bracebridge, click here.
For more information on where to stay, and additional things to see and do in Muskoka, visit DiscoverMuskoka.ca.