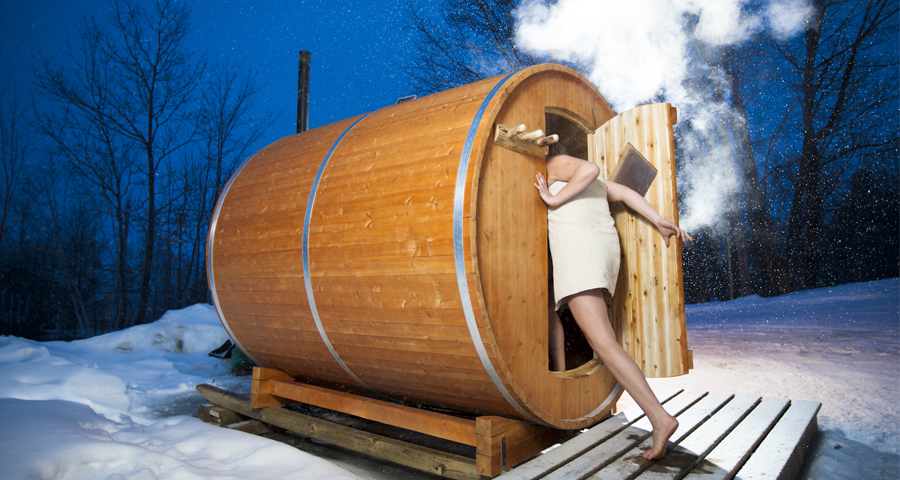 Spa Getaways in Ontario's Wilderness
Against the backdrop of some of the most splendid wilderness landscape in the province, the Explorers' Edge region of Ontario is home to many wonderful spas that provide pampered guests with some much needed relaxation and rejuvenation. Late fall and winter are particularly good months to book some quality time for yourself at one of these locations, to enjoy a range of treatments, exquisite dining, and cosy accommodations.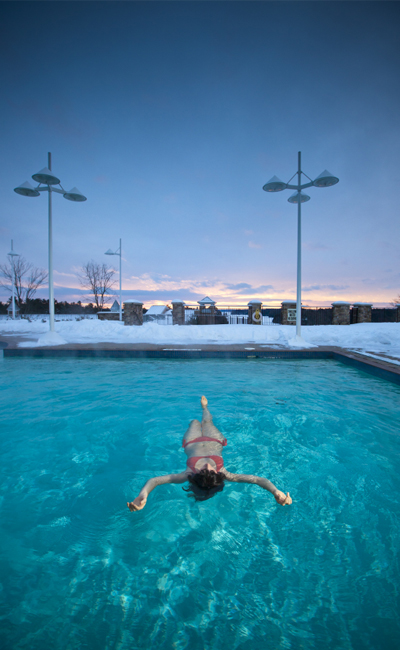 At Christie's Mill Inn & Spa in Port Severn, Muskoka, you can relax in the indoor pool and hot-tub area while viewing snowy vistas through floor-to-ceiling windows. The Inn's Avalon Spa offers a full range of spa treatments, with special emphasis on "thalassotherapy" — which uses products and techniques related to the sea.
Couples Resort in Algonquin Park offers romantic getaways for two, where you and your beloved can warm up in the hot tub, jacuzzi, steam bath or sauna in your luxurious suite. Then you can enjoy any of a full range of spa treatments, separately or as a shared experience.
A visit to Amba Spa at Deerhurst Resort in Huntsville, Muskoka is perfect after you've enjoyed the popular glass-walled indoor pool and hot tub. Spa services include body wraps that encase you in a warming linen cocoon, and the signature Golf Massage. You can also sip wine or spirits while you relax.
JW Marriott The Rosseau Muskoka Resort & Spa at Minett, Muskoka, has an inspiring selection of spa rituals designed to create an optimally serene experience. Ranging from single treatments to a full two-day menu, consider the Antioxidant Enriching Waterfall or the Aromatherapy Associates Bathing Ritual. Indoor pool, hot tub, and herbal teas are part of the comprehensive offerings.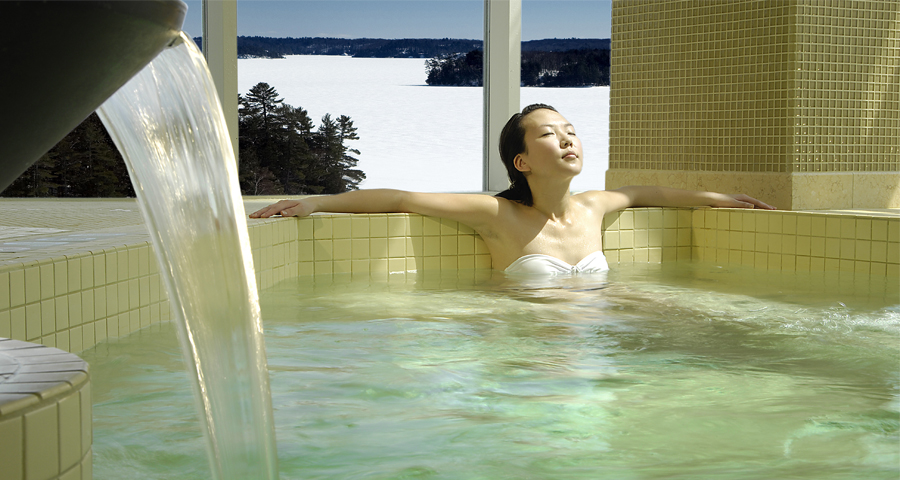 The Lakehouse Spa at Rawley Resort, also in Port Severn, offers a full range of treatments featuring the award-winning Eminence line of natural and organic skin-care products.
The charm of Sherwood Inn near Port Carling, Muskoka enhances the ambiance at Beginnings Spa. Leave the rest of the world behind and focus on yourself sampling a range of offerings.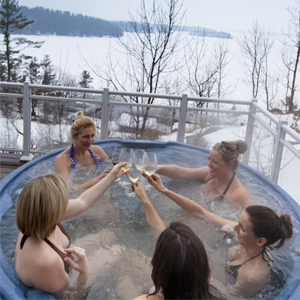 Touchstone Resort on Lake Muskoka celebrates the harmonious meeting of forest and lake with services that incorporate the healing properties of the plants and minerals indigenous to Lake Muskoka. (The name of the spa? Touch of course.)
The Trillium Resort & Spa in Port Sydney, Muskoka, is an adult-only establishment offering classic spa treatments, as well as classes in Oriental-based wellness practices. Add to your wellness escape by partaking in a Tai Chi, Qi Gong, meditation or laughter-yoga class. Also check out their day-long spa journeys. (Unfamiliar with spa experiences? Read these "tips to spa like a pro," courtesy of Trillium Resort & Spa.)
As the temperatures dip and the shorter days set in, a spa getaway is an opportunity to treat yourself to some quality time in one of the most beautiful settings north of Toronto. Take advantage of off-peak rates and more availability too.
To plan your pampered getaway to the Explorers' Edge region of Ontario, click here.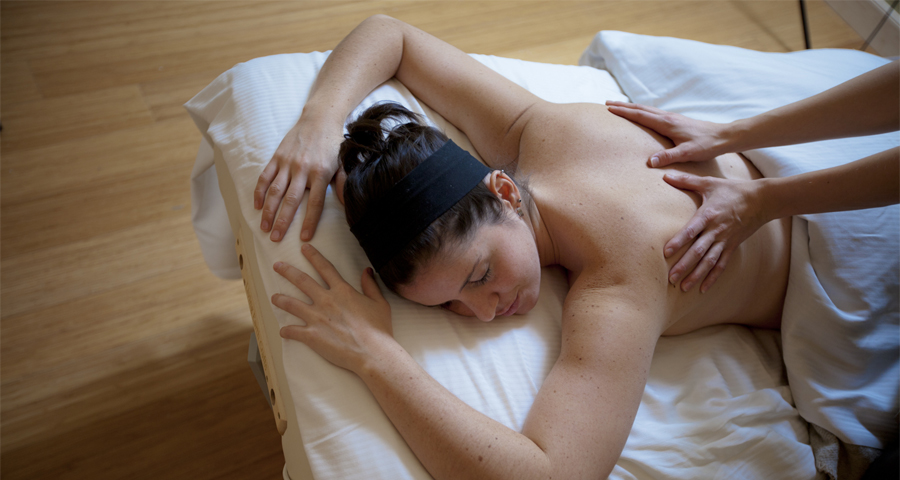 Guest Blogger: Karen Wehrstein
A resident of Muskoka, Karen Wehrstein is a freelance writer and published novelist whose work has appeared in the National Post, Montreal Gazette, as well as Muskoka Magazine, What's Up Muskoka and other regional publications. She lives on thirty acres of beautiful forest near Lake of Bays.