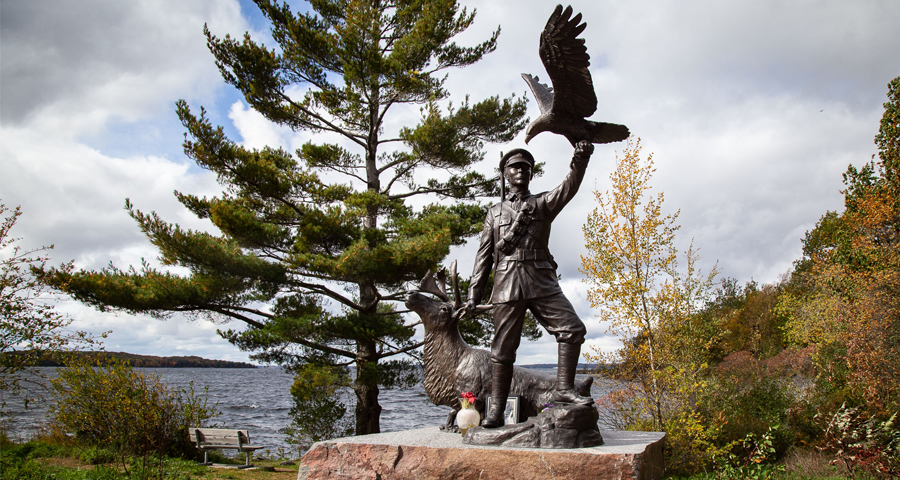 Sounding Thunder: Festival of the Sound Pays Tribute to WWI Hero Francis Pegahmagabow
Please note: Our new 'Great Canadian Wilderness' website has replaced the old one that ran under our company name, Explorers' Edge. From time to time in an older post, you may see references to Explorers' Edge.
Canada's most-decorated Indigenous soldier is honoured in this evocative multi-disciplinary performance.
A very special concert will take place at the annual Festival of the Sound (FOTS) in Parry Sound, Ontario on Friday, July 29th. Originally commissioned by and premiered at the FOTS in 2018, Sounding Thunder: The Song of Francis Pegahmagabow centres on the renowned Ojibwe sniper from Shawanaga and Wasauksing First Nations, a decorated military officer and founder of the early Indigenous political movement in Canada. The production draws upon the memoirs of the man himself, family recollections, and historical sources to introduce audiences to a neglected recounting of Indigenous history through a dynamic musical presentation.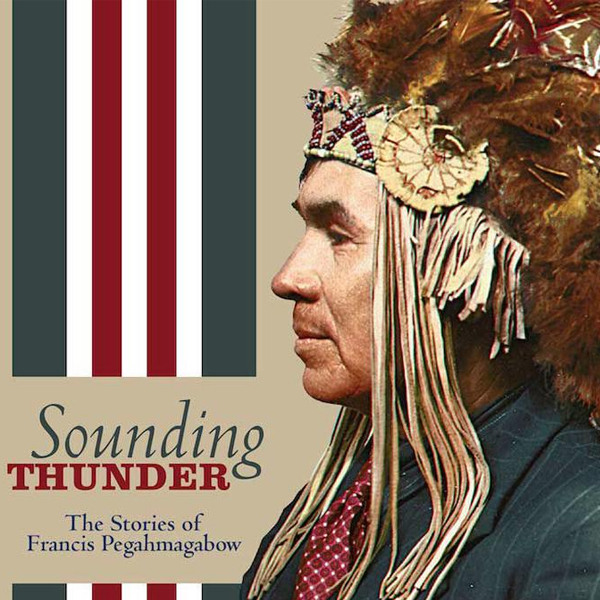 Composed by Tim Corlis and written by Ojibwe poet Armand Garnet Ruffo, Sounding Thunder explores Pegahmagabow's early years immersed in the world of the Anishinaabe spirits, his extraordinary accomplishments in the trenches of WWI, and his political life as Chief of the Wasauksing Ojibwe. The performance is narrated by author and great-grandson of Francis Pegahmagabow, Brian D. McInnes, making this event even more intimate and emotive.
Join both Indigenous and non-Indigenous artists on
July 29, 2022 as they tell the tale of this incredible man.
"If we can get this kind of art to mend the injustices of several centuries, maybe truth as well as reconciliation actually stand a chance." –Toronto Star review of Sounding Thunder
For show and ticket information for Sounding Thunder: The Song of Francis Pegahmagabow, CLICK HERE:
Also not to be missed:
Celebrating its 43rd season, the Festival of the Sound is Canada's favourite summer chamber music event that takes place July 17-31, 2022 at the Charles W. Stockey Centre for the Performing Arts on beautiful Georgian Bay. Enjoy two weeks of incredible performances by exceptional musicians in one of the most acoustically brilliant halls in North America!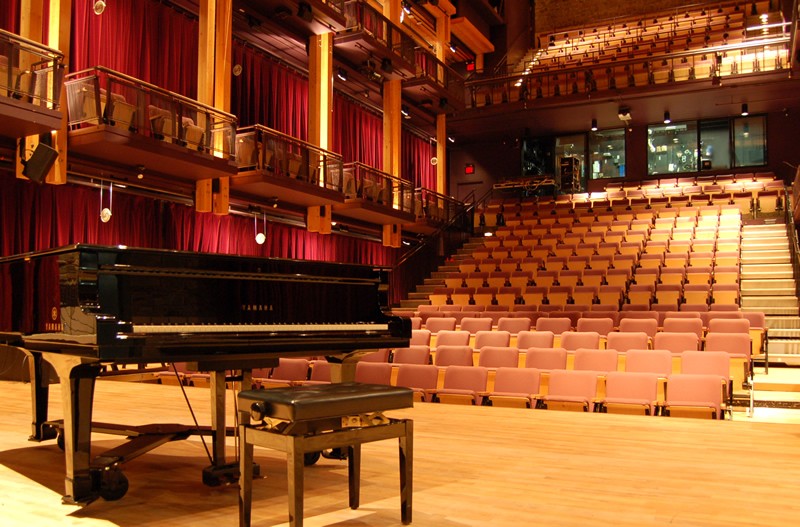 This season will feature multiple concerts in the "Pianofest" series, including a special recital on July 21st by Canadian pianist Steward Goodyear ("…one of the best pianists of his generation" – Philadelphia Enquirer) and a very rare opportunity to see two world-renowned virtuoso pianists on July 28th: Charles Richard-Hamelin and Janina Fialkowska performing remarkable four-hand repertoire for Mozart (Sonata in D. major) and Schubert (Fantasie in F minor).
For concert and ticket info for the 43rd annual Festival of the Sound, CLICK HERE. To plan your stay, CLICK HERE.