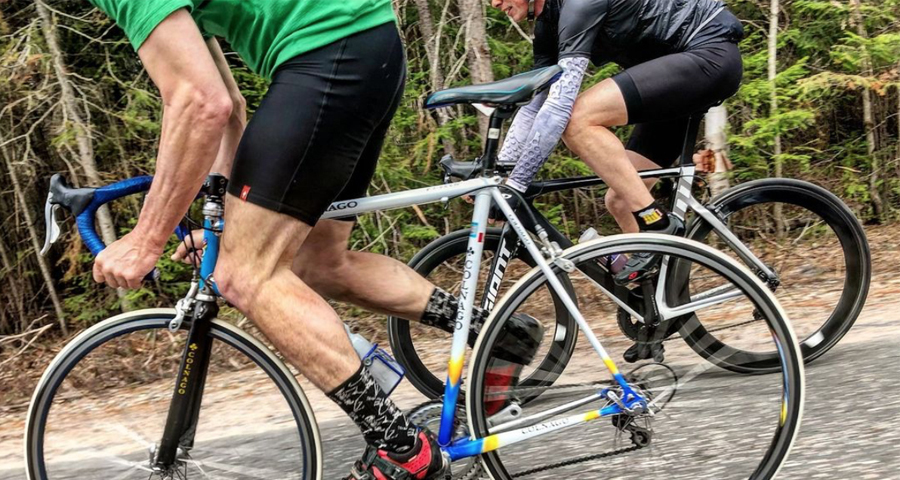 Six Cycling Routes for Six Riders in Ontario's Cottage Country
With plenty of opportunities to tour, train and trek here, The Great Canadian Wilderness north of Toronto offers riders a wonderful range of routes, all of them featuring expansive vistas, rolling hills with lots of "twisties", and a lake or river generally over your shoulder at some point.
Local cycling enthusiast and photographer Scott Turnbull has some recommendations for roads to try, depending on where you're at with your own pedaling preferences. Here are 6 routes for different types of riding to consider:
1. A road with fewer cars: a cycling newbie's delight
Getting used to cars and trucks whizzing past while you're cycling takes some time, but we're lucky to have a number of roads in the region where vehicles are fewer. Of course, finding some with zero traffic is impossible, but there are a few where you'll be sure to count more turtles and birds than cars.
One of the best is Falkenburg Road, the original lane running between Bracebridge and Port Carling, Muskoka. Start at the Port Carling end, and enjoy the smooth pavement and the scenery transition from forest to rolling fields. (Keep an eye out for bird watchers – the wide-open valley at Bardsville is a popular locale for the hardcore among them.)

Check out the route here.
2. The 'Northern Long Route': for cycling escapists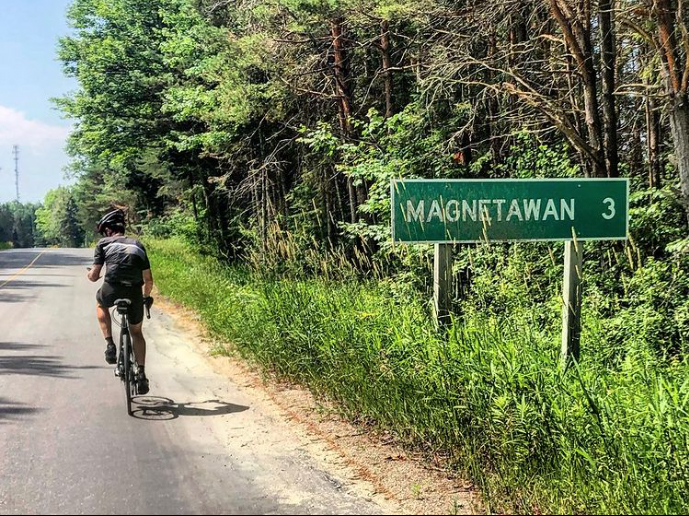 To truly get away from it all, head north to the less-traffic roads of the beautiful Almaguin Highlands. The spaces feel bigger up here, buildings are fewer and further between, and you can test your endurance on this 200km loop around this stunning northern landscape.

Starting in Parry Sound, head northeast on Highway 124, passing Dunchurch and Ahmic Harbour towards Magnetawan, then all the way up to Sundridge. Heading back south will bring you along the shores of Lake Bernard (largest lake in North America without an island!), then through Burk's Falls and Katrine.
The 100km return to Parry Sound across Highway 518 has a lot of downhill – a welcome drop in elevation for the pedaling back. (A must-stop and cyclist hot spot is The Trail Mix, formerly known as the Orville Bakery.)
Check out the route here.
3. Never-ending hills: for the climbers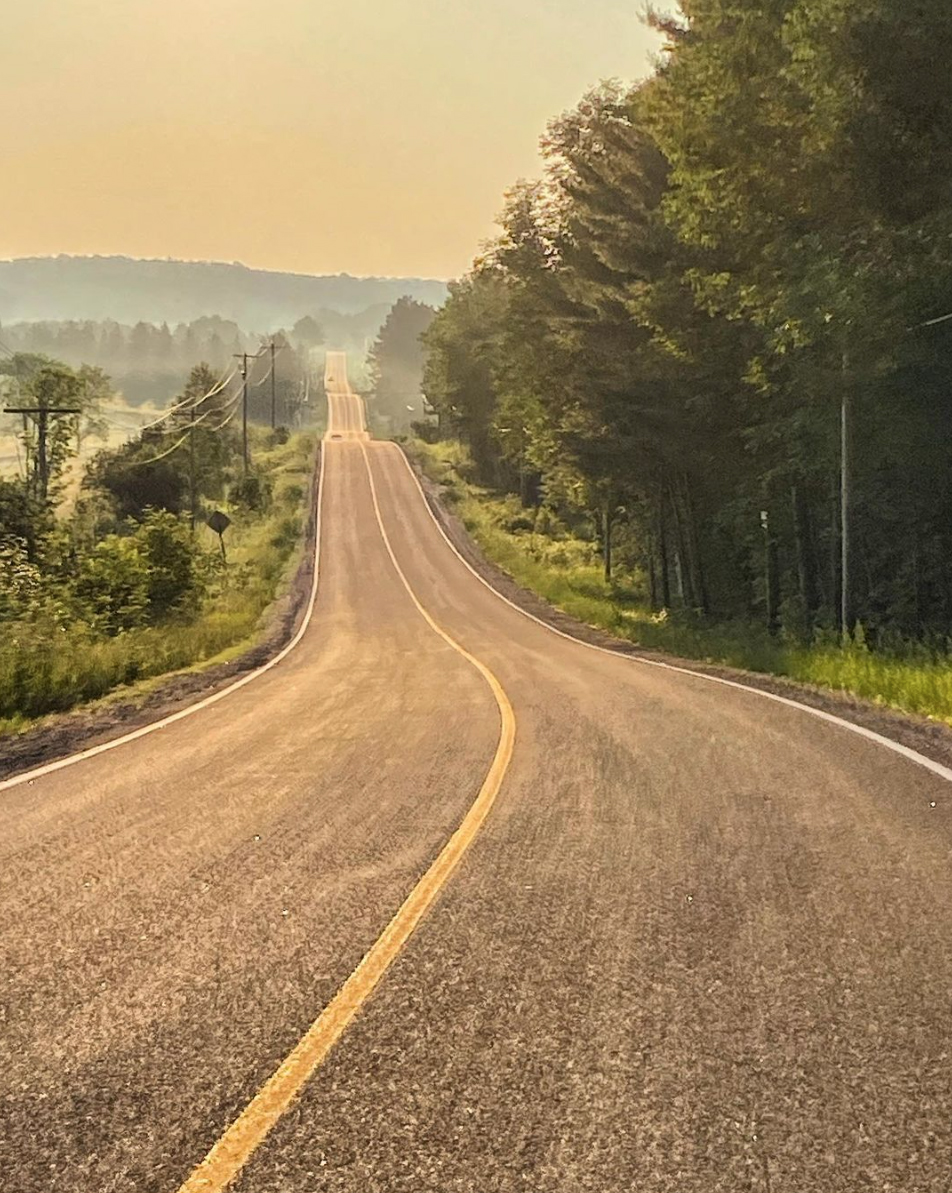 While we don't have any alpine peaks in this area north of Toronto, the 65km loop around stunning Lake Rosseau sees you climbing total elevations similar to the Alps or Pyrenees, albeit over several steep hills, rather than one long push up a mountain pass.
This loop is well-known as a challenge for summer cycling – passing Port Carling, Port Sandfield, Minett, Rosseau and Windermere, you accumulate close to 1,000 meters of climbing. (Note that, as this route is also a busy summer thoroughfare, it is best ridden early on a weekend morning, or midday during the week when traffic is lightest.

Check out the route here.
4. Donuts galore: for the calorie counters
There are plenty of bakeries and cafe's dotting the landscape that are great for pit stops and fueling, including one of my personal favourties, The Bakery in Gravenhurst. With classic glazed doughnuts and apple fritters the size of your head, a visit to this hot spot necessitates some serious calorie-burning beforehand.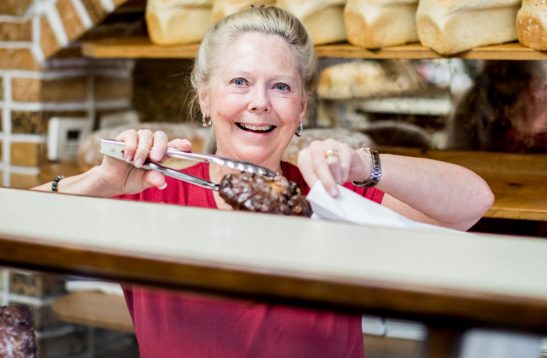 A great loop to earn your culinary treat starts in downtown Gravenhurst, heading east out Doe Lake Road, south through the historic farmlands of Barkway, then back to town via Housey's Rapids. With that kind of distance, you'll end up calorie neutral with a celebratory fritter at the end of the ride.

Check out the route here.
5. Georgian Bay cycling tours: for the water bugs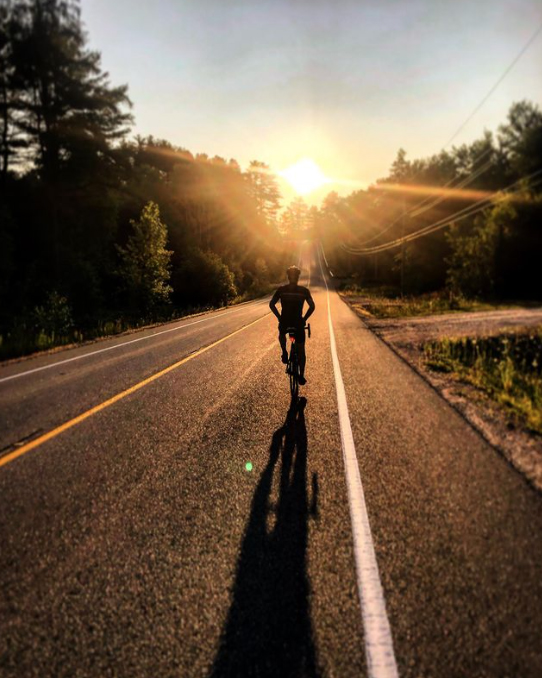 Killbear Provincial Park on the shores of Georgian Bay is beloved for its sandy beaches, rock outcroppings and crystal clear waters. Not talked about as much, but just as stunning are the network of paved roads in and around the park, twisting ribbons of asphalt that are more reminiscent of maritime provinces than northern Ontario.
Starting from within Killbear, and ideally from the door of your tent, head out on the perfectly paved park roads, exploring the campgrounds and beaches that make up this provincial gem. Venturing outside park gates will take you towards Nobel and Parry Sound on quiet, fairly flat roads.

Check out the route here.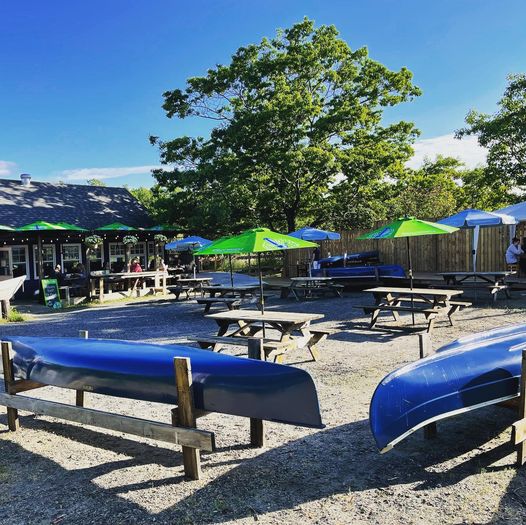 Be sure to stop in at Snug Harbour, an impossibly quaint hamlet that's home to Gilly's, an iconic restaurant famous for its fish and chips and chowder. With long views out towards the open water of the bay, and big boats coming into the docks, you'll feel like you're in a Beachcombers episode.
Check out the route here.
6. Alien landscape: for the adventurous
Even as a local, I'm often surprised by the incredible scenery that greets me as I ride. None is more surprising than the unique terrain of the Torrance Barrens, at the westerly edge Muskoka. This striking landscape is almost lunar, with huge stretches of bare bedrock separated by peaty wetlands.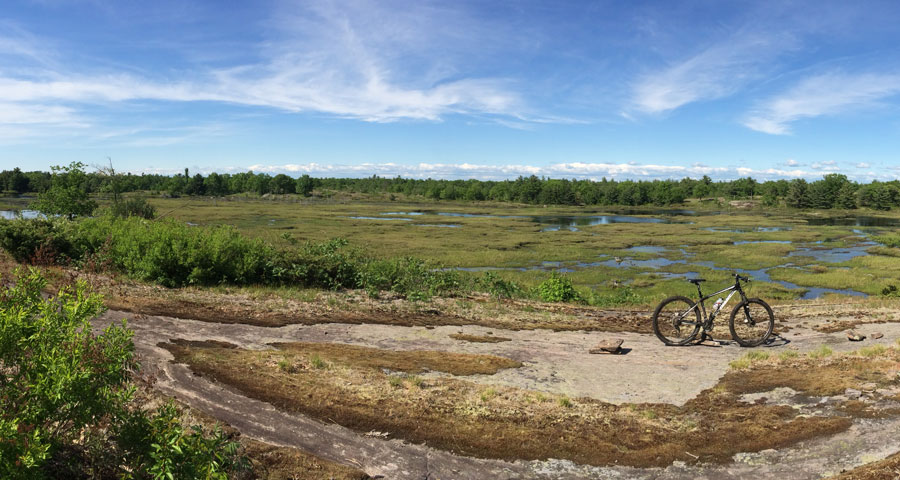 Start your ride at the Clear Lake Brewing Company, one of the region's many celebrated craft breweries, and head south on Southwood Road. There's no mistaking when you've entered the barrens – the change in the landforms is unmissable. The perfect pavement sits right on the bedrock, and the absence of buildings and road signs lends to the surreal feeling of the place. Plan to return to the Barrens in the evening – the conservation area was declared the world's first Dark Sky Preserve, and the 360-degree view of the night sky is astounding.
Check out the route here.
Looking for more great cycling routes to ride in The Great Canadian Wilderness just north of Toronto? Check out on and off-road options at BikeCottageCountry.ca.

Guest Blogger: Scott Turnbull is a professional photographer and avid road cyclist based in Windermere, Muskoka. He is eager to share his passion for road cycling in this part of Ontario, and hopes to see more bikers out there than ever before this year.
Photos by Scott Turnbull except The Bakery photo, the Torrance Barrens photo, and Gilly's Snug Harbour patio photo.