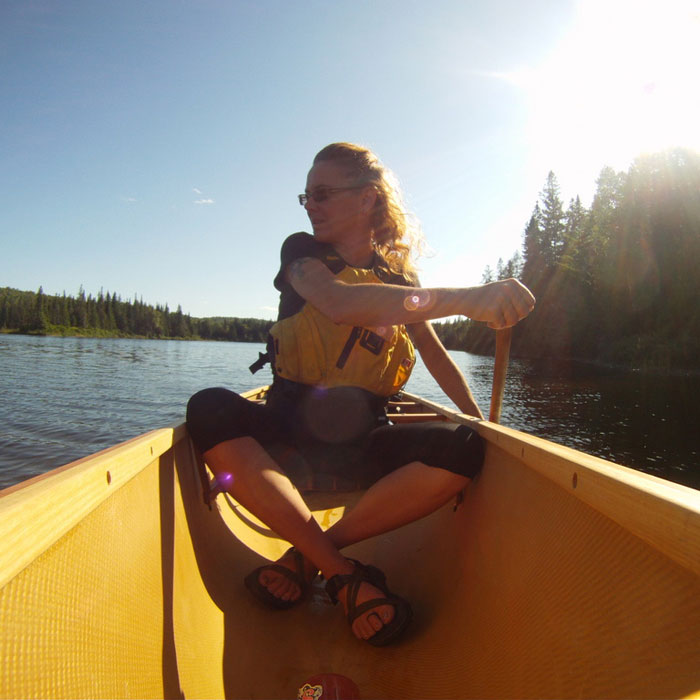 Pickerel River Canoe Trip
Please note: Our new 'Great Canadian Wilderness' website has replaced the old one that ran under our company name, Explorers' Edge. From time to time in an older post, you may see references to Explorers' Edge.
Planning is underway for my new adventure between Algonquin Park and Parry Sound on the Pickerel River. Anyone who has ever organized a canoe trip knows that the planning is part of the fun of heading out, with evenings spent looking at the map and imagining where my canoe will be traveling. What makes this expedition extra exciting is that the Pickerel River system is undiscovered territory for me – a paddling paradise in the northern part of the Explorers' Edge region.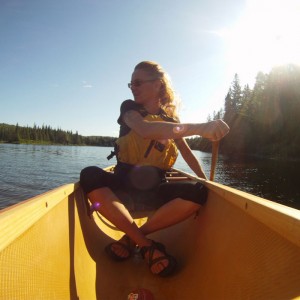 The first step in my planning was to make contact with the knowledgeable tourism operators in the area. I learned a long time ago that locals know best, and even though I had looked at a map of Loring-Restoule, I hadn't yet discovered the ideal route to take. So some calls were in order to get some helpful insight.
I was lucky to connect with Al Dare, owner and operator of Wilson Lake Resort, right on the water in Port Loring. Al and his wife Elaine graciously filled me in on everything to do in the Loring-Restoule area, such as ATVing, cycling, hiking, and snowmobiling or Nordic skiing in the winter. Best of all, Al assured me that there were plenty of opportunities for canoe trips on the Pickerel River system, which boasts 42 kilometres of navigable waterways from the Almaguin Highlands to the French River.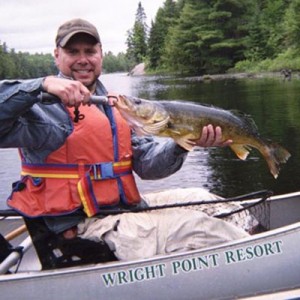 Next I contacted Dan Feasby from Wright Point Resort, who obliged me with stories of visitors who had traversed local lakes and rivers on trips that lasted weeks. Sharing stories of scenic routes, waterfalls, wildlife encounters and a monster fish hauled from the depths with Dan definitely captured my interest and increased even more my enthusiasm for the upcoming adventure.
Lastly I learned about the area's rich history after speaking with one of Russ Hot's staff at the Lost Channel Inn. I'm a little bit of a history buff, so my trip just has to include a stop to speak with Russ in greater detail about the Pickerel River area and its own fascinating history.
Al Dare provided insight into what might be a good canoe route through the area, and after speaking with all these helpful tourism operators, even though there's ample opportunity to rough it and camp along the way, I've decided to mix a little more pampering that includes overnights at some great local resorts. (My wife's also my paddling partner, and a little pampering always goes a long way with her!)

View Pickerel River Canoe Trip Planning in a larger map
Wolfe River Bridge, canoe to Dollars Lake, left on Dollars Lake to Pickerel River, right on Pickerel river to Lost Channel Inn. Next day it's just east on the Pickerel River to Wauquimakog Lake and Beautiful Wilson Lake Resort.
With the help of some locals in the know, I've now got an exciting three-day canoe trip on the Pickerel River planned! Stops at the historic Lost Channel Inn to discover more about the local lore and legend, and a night booked at Beautiful Wilson Lake Resort that I'm sure my wife will love. I've added can't-miss spots like dinner at Roxie's Diner and the world famous breakfast at Jake's Place before we hit the road back home. I'm more excited than ever to embark on this adventure – I head out on July 18th to explore the Pickerel River and beautiful Loring-Restoule. Thanks to some insight from some helpful folks in the region, I think it may be one of my best expeditions ever. I'll let you know!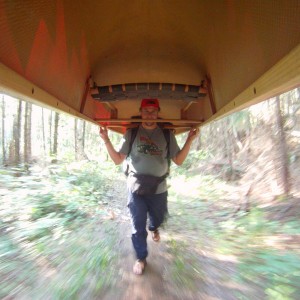 Guest Blogger: Randy Mitson
Randy is the Social Media Manager at Explorers' Edge. Prior to joining us he worked for many years at Algonquin Outfitters as the director of marketing. Stay tuned to learn about Randy's adventures in Loring-Restoule on the Pickerel River. And if you have suggestions of where he should visit while he's there? Email [email protected].