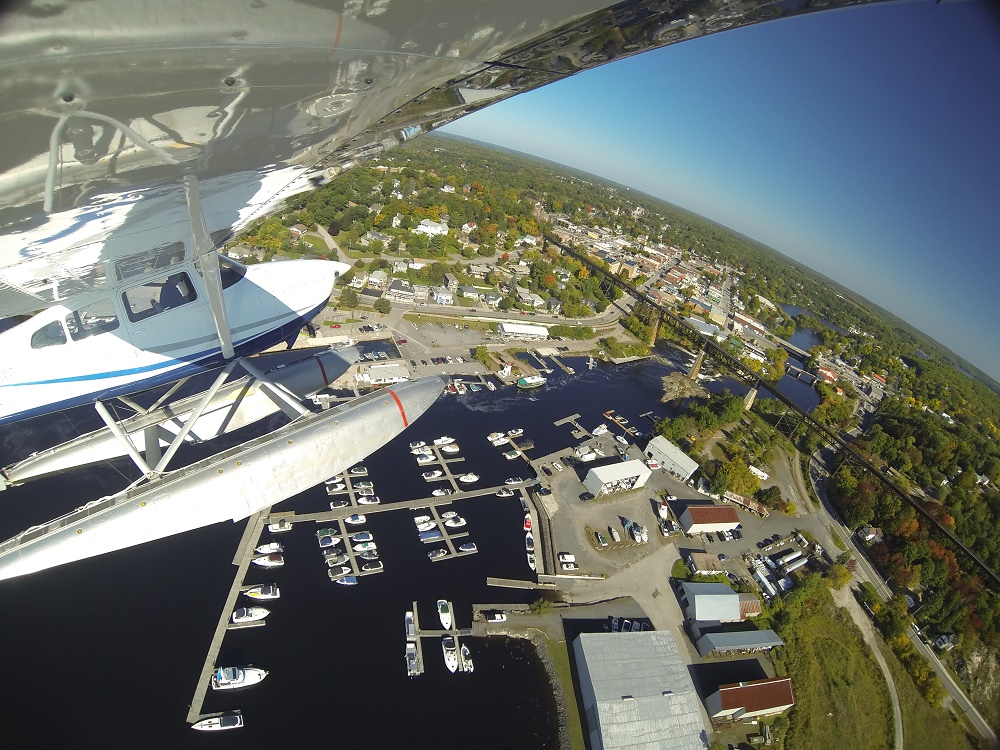 Parry Sound in Spring: Fly Away to An Epic Adventure
Georgian Bay's vibrant blue waters are open again and there's much happening in this picturesque coastal town on beautiful Lake Huron. Georgian Bay Airways can help you explore the best the region has to offer in a season like no other – just two hours north of Toronto.
Operating out of Parry Sound's scenic downtown harbour, let Georgian Bay Airways fly you to the world-famous bay to indulge in an amazing getaway this spring. With direct flights from both Toronto Island Airport and Hamilton Harbour, Georgian Bay Airways provides the fastest and most scenic route to this part of Ontario's cottage country.
While in Parry Sound, take advantage of the many exceptional packages the airline provides, including romantic sunset flights, fishing charters, fly-in dining and accommodation offerings. You can also book their Fly & ATV Adventure or have them fly you to your next round of golf at The Ridge At Manitou. Georgian Bay Airways can also deliver you to many more wonderful experiences in and around "the Jewel of the 30,000 Islands."
See & Do In Spring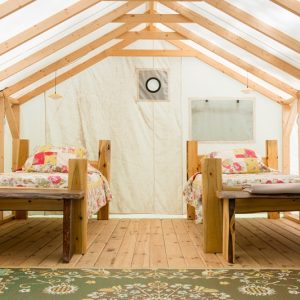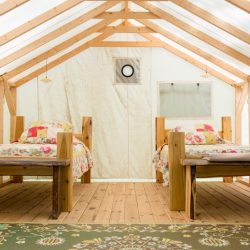 The rugged shoreline of Georgian Bay provides an incredible backdrop for the spring paddling season. Located in Parry Sound, the Ontario Sea Kayak Centre offers guided paddling adventures as well as nationally-recognized skills courses. The company's 7th Annual Paddlepalooza festival runs June 1-3, 2018 and draws the province's best instructors for a weekend of learning and exploration.
The centre's sister company, Harmony Outdoor Inn, offers luxury tented accommodations as well as bed and breakfast rooms situated on 16 wooded and waterfront acres – with Parry Sound's rugged wilderness right outside your door.
Also on Georgian Bay, White Squall Paddling Centre offers full outfitting and boat rentals, as well as guided tours for any skill level that highlight the unique ecosystem of the Georgian Bay Biosphere Reserve. Try their island kayak trip, where you'll spend an exciting day paddling and exploring as well as enjoying a picturesque view for lunch.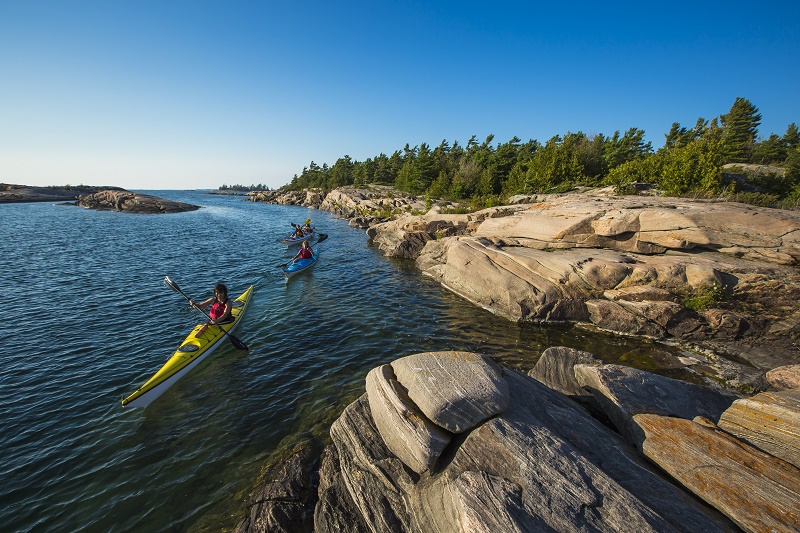 Located in Parry Sound harbour, Georgian Bay Marina offers boat sales and rentals – and much more. Their custom water taxi services island residents as well as making daily lunch and dinner trips to many waterfront restaurants and destinations.
For a unique and historical view of the bay, take a cruise on the M.V. Chippewa III. Offering regular sunset dinner cruises as well as tours to Craganmor Island Restaurant, the Chippewa's season opens July 1st, departing from Parry Sound's harbour.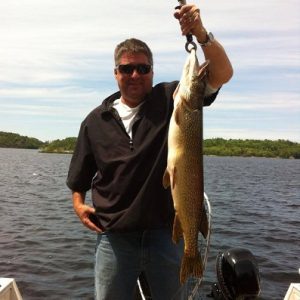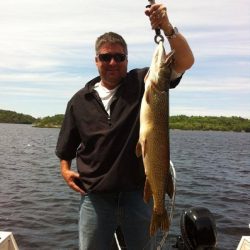 Prefer to catch the fish yourself? Parry Sound Fishing Charters has been offering full time guide services for seven years on Georgian Bay. Pike and Lake Trout seasons open May 1st, so spring is the perfect time to hit the water for a four or six-hour charter.
Parry Sound also offers excellent golf opportunities. Seguin Valley Golf Club has on site their newly renovated and updated lakeside cabins, which offer all the amenities of home right on the course's seventh-hole lake. Their Stay and Play package includes dinner on arrival and a round of golf, an overnight cabin stay, followed by a full hot breakfast and a second round of golf.
The Ridge at Manitou features 18 holes that naturally complement the rugged terrain and showcase the 300 acre nature reserve they wind through. This season, spring golf at "The Ridge" starts May 12th, and this year their award-winning timber frame clubhouse will offer exceptional dining experiences once again.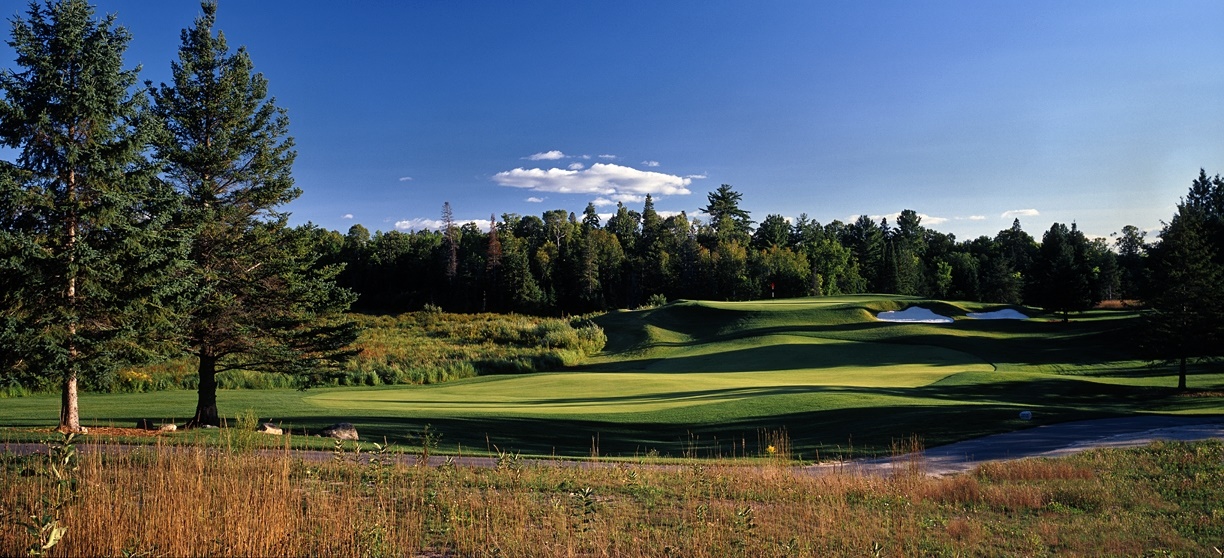 The Town of Parry Sound is filled with amazing stores, friendly people and natural attractions, and the Downtown Business Association holds regular entertaining events throughout the season. Plan your spring visit around their Giant Community Yard Sale event May 26 or the Painted Paddle Silent Auction June 15. Check out the many unique dining and accommodation opportunities to enjoy in Parry Sound as well.
Where to Eat
The Wildflour Baking Company is an artisan bakery cafe making organic breads and baked goods as well as gourmet breakfast and lunch options at their downtown location.
One of Parry Sound's best kept secrets, the Log Cabin Inn serves gourmet fare with an extensive wine cellar. They accommodate weddings and large groups and have luxury motel units with fireplaces and Jacuzzi tubs.
Where to Stay
Book a stay in 40 Bay Street Bed and Breakfast's Romantic Retreat Room, where a stunning view of the Parry Sound harbour is right outside your window – the perfect spot to enjoy a cosy breakfast.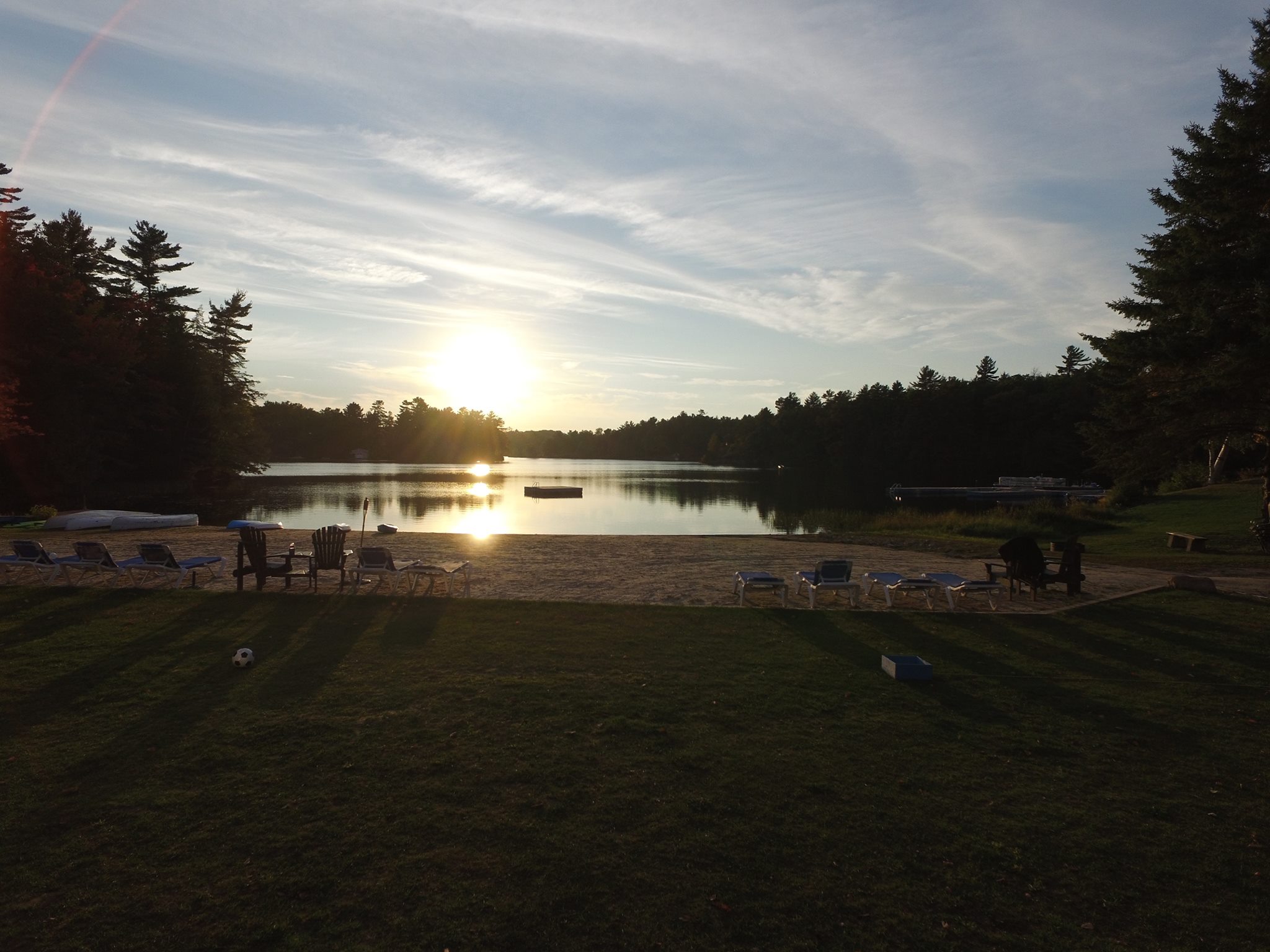 Grand Tappattoo Resort is located on Otter Lake and offers spectacular views coupled with a full range of dining and accommodation options, while Sunny Point Resort on Otter Lake has 84 pet-friendly, waterfront acres with inn suites and cottage accommodations to enjoy.
Spring is the perfect time to plan a getaway to Parry Sound! With flights directly from Toronto and Hamilton, let Georgian Bay Airways fly you to your next epic adventure in Ontario's cottage country.
Want to keep up to date on all the great things happening in Parry Sound and on unique Fly & Stay packages? Sign up for the Georgian Bay Airways newsletter!