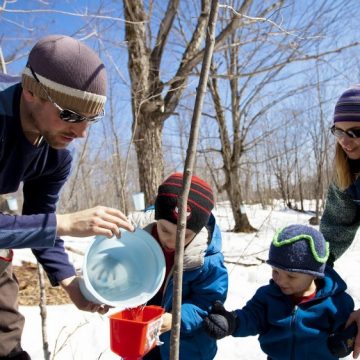 Maple Syrup Time: Into the Woods for Some Sappy Fun
Please note: Our new 'Great Canadian Wilderness' website has replaced the old one that ran under our company name, Explorers' Edge. From time to time in an older post, you may see references to Explorers' Edge.
Heading into the Canadian woods for some maple syrup fun is a grand tradition, and one that everyone looks forward to once the warmer temperatures arrive in March. Want a unique way to experience Canadian maple syrup? Check out special events and sugar shacks below.
Enjoy a decadent buffet inspired by the sap season as Chef Richard offers a sugar Shack Buffet on Thursday, March 19, 2015 from 6pm to 9pm at Crossroads Restaurant in Rosseau, Muskoka.
On April 11, 2015, head to Killbear Provincial Park from 10am to 3pm for the 9th Annual Maple Syrup Festival. Enjoy an all-day pancake breakfast ($7 for adults, $5 for kids), wagon rides through the park, guided tours to the sugar shack, and access to the Visitor Centre to learn about the culture and nature found in Killbear. Admission to the park for the day is free.
Visit the sugar shack at Deerhurst Resort over March Break and learn how they produce sap from almost 2,000 taps in the maple forest on site. Taste Deerhurst's syrup on a delicious pancake breakfast in Eclipse restaurant.

Learn the ins and outs of collecting sap and producing syrup, the sweet treat that brings families and friends together. Here is just a partial list of the maple sugar bush farms to visit in the region to get your maple fix.
Maple Syrup Producers
Bondi Resort – Dwight, Muskoka
Bradley's Maple Syrup – Seguin Township, Parry Sound
Brooklands Farm – Milford Bay, Muskoka
Forest Springs Farm – Emsdale, Almaguin Highlands
Hubbert's Maple Products – Sundridge, Almaguin Highlands
Maple Bluff Farm – Huntsville, Muskoka
Mark's Muskoka Maple – Huntsville, Muskoka
Sugarbush Hill Maple Farm – Huntsville, Muskoka
Windy Acres – Utterson, Muskoka
For more information on where to find maple syrup events and production in the great Canadian wilderness just north of Toronto, visit these helpful sites:
Savour Muskoka
Muskoka Tourism
Parry Sound Tourism
Almaguin Highlands
Loring-Restoule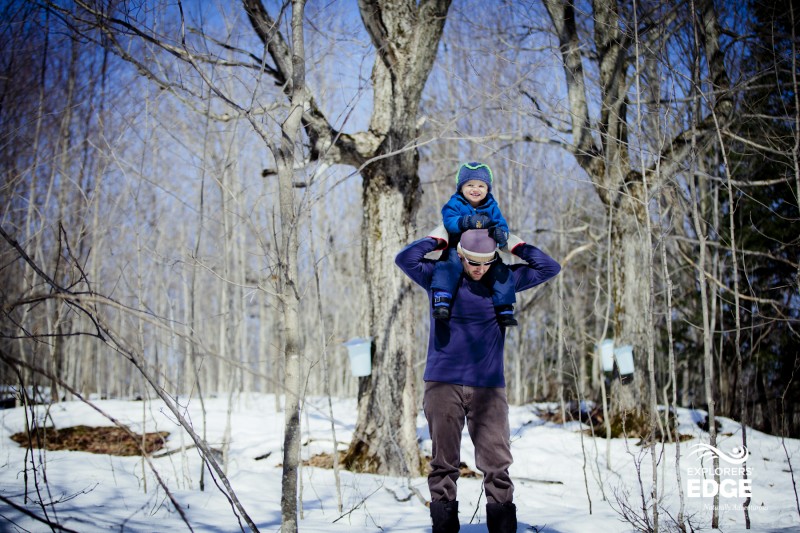 To plan your stay in the great Canadian wilderness, click here. For dining in the great Canadian wilderness, click here. For a list of additional events happening throughout the region, click here.