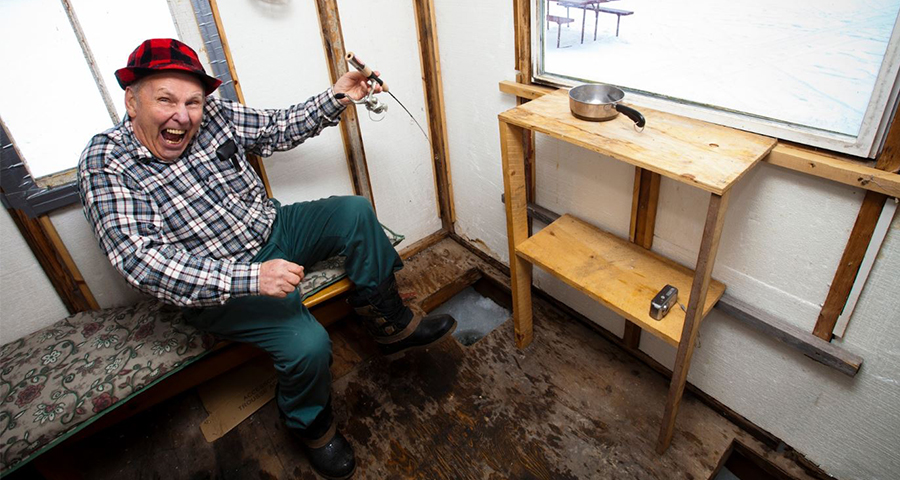 Ice Fishing Just North of Toronto: As Canadian As It Gets
Please note: Our new 'Great Canadian Wilderness' website has replaced the old one that ran under our company name, Explorers' Edge. From time to time in an older post, you may see references to Explorers' Edge.
PLEASE NOTE: We recommend reaching out to the local ice fishing guides, hut rental operators, or accommodation operators on the lakes you wish to fish before heading out to ensure the lake is safe for travel.
Ice fishing is a celebrated tradition that combines many elements of iconic Canadian winter fun. When thousands of lakes across the region have frozen over, it's time to strap on a pair of snowshoes, grab a fishing rod and auger, and set out to locate your sweet spot to holler "fish on!!"
Ice Smarts
It's all about safety when planning to travel on the ice. While five inches of solid new ice can be sufficient, at the end of the season, six or seven inches of bad ice may be dangerous. Outdoor Canada provides a valuable ice advice safety page here – but as always, the best way to find out about current ice conditions is to contact a bait and tackle shop or related business in the area.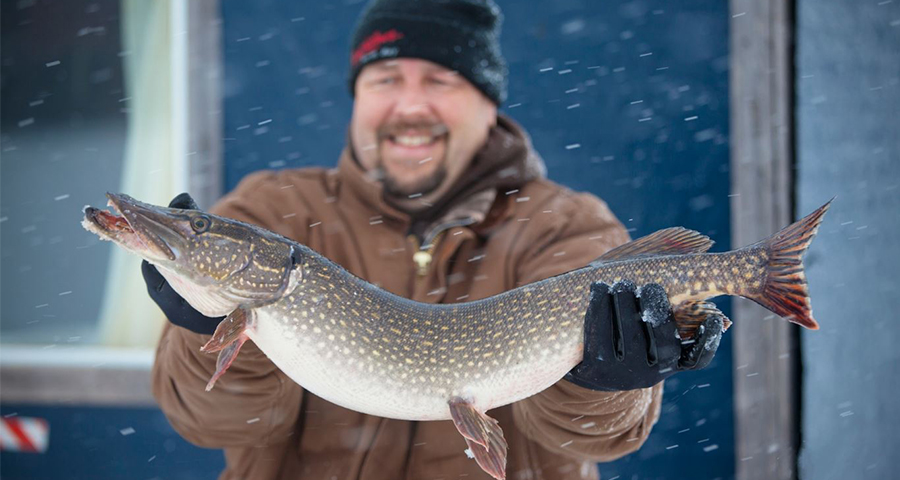 The Bare Bone Necessities

The most important thing to remember – other than checking to see if the ice is safe to travel on – is to purchase your fishing license. If you click here you will find all the details you need to know; from what type of license is best for you (1 day, conservation or sport), to rules and limits.
The second thing to remember is to pack warm; it can get chilly out on the ice as the wind picks up or the sun sets. If you plan to go out on your own, it's important to remember to bring something to break through the ice with – most people use an auger, but an axe will do the trick too.
And don't forget your bait and tackle! (Find a list of helpful shops across the region at the bottom of this page). Bring snacks, chairs or a shovel to move snow as well – you can never be too prepared.
Did you know you can ice fish without a licence on Family Day weekend in Ontario (February 15 – 17, 2020)? Don't be surprised if you become 'hooked' and purchase a licence afterwards though!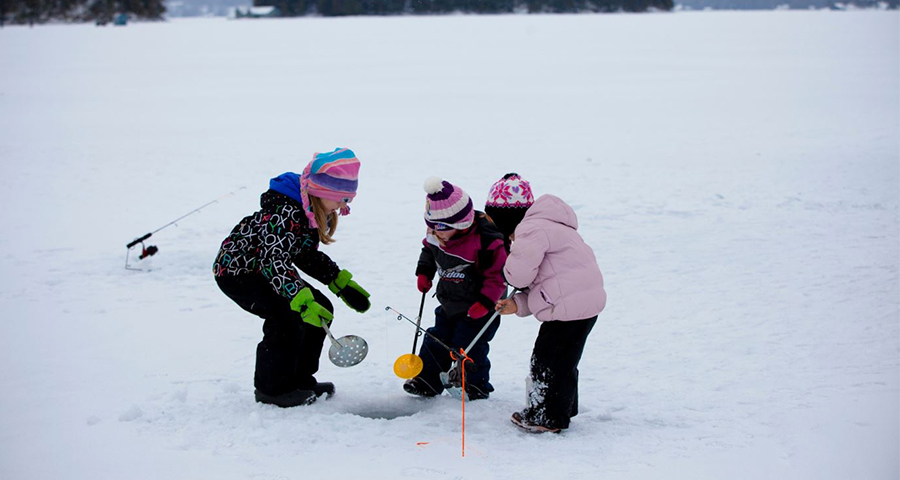 Ice Fishing Charters & Accommodations
Muskoka Shores Cottages in Windermere, Muskoka offers an exceptional ice fishing experience. Here you can book a two-night package that is ideal for those who want to skip the process of planning and setting up, and just reel in a trophy. This package includes two nights accommodation, a heated ice hut for the duration of your stay, a BBQ on the ice for lunch and transportation to and from the ice huts – talk about first class!
If you just want to make a day of it check out Muskoka Stay N' Play Tours in Bala – they offer a guided snowmobile & ice fishing adventure and can provide you with a heated hut along with all the fishing gear you need; they'll even let you eat your catch on the ice! See below for some more fantastic options throughout the region: 
Almaguin Highlands
Dayspring Cottages Katrine
Duins Pineridge Resort Burk's Falls
Sand Lake Cottages and Inn Kearney
Ye Olde Cutter Camp Burk's Falls
Loring-Restoule
Commanda Lake Resort Nipissing
Matthews Little Portage Camp Port Loring
Tornado's Canadian Resorts Port Loring
Muskoka
Blue Water Acres Resort Huntsville
Bondi Village Resort Dwight
Cedar Grove Lodge Huntsville
Magman Outfitters Gravenhurst
Muskey's Landing Port Severn
Muskoka Shores Cottages Utterson
Prime Time Fishing Huts Minett
Redline Outdoors Inc. Severn Bridge
Sopher's Landing Marina & Cottage Services Gravenhurst
Star Lake Cottages Rosseau
Sunnylea Resort Port Severn
Parry Sound
Bel-Air Cottages Nobel
Pleasant Cove Resort Pointe au Baril
Rock Pine Resort Cottages Pointe au Baril
Shebe Resort Nobel
South Algonquin
Barkwick Camp Madawaska
Four Seasons Algonquin Cabins Madawaska
Madawaska Lodge Madawaska

There are many local outfitters and bait and tackle shops that can outfit you with the necessary gear and also provide tips and insights on where to land the best fish. Here is a partial list to get you started:
Bait & Tackle Shops
Almaguin Highlands
Dale's Live Bait Callander
Eagle Lake Narrows Country Store South River
Magnetawan Bait & Tackle Magnetawan
Tuck's Bait & Tackle Sundridge
Loring-Restoule
Buchanan's Ace Hardware Port Loring
First Choice Bait & Tackle Port Loring
Gohm's Bait & Tackle Port Loring
Muskoka
Bait, Tackle and More Port Carling
Baysville Trading Post Baysville
Complete Bait and Tackle Huntsville
Gravenhurst Bait and Tackle Gravenhurst
Purk's Place Bala
River's Edge Bait & Tackle Bracebridge
Ullzwater Bait Utterson
Parry Sound
Diver's Nook Parry Sound
E & R Tackle & Bait Pointe au Baril
Key Marine Resort Britt
Loggers Station House Ardbeg
Sequin Marina Rosseau
Taylor's Ice & Bait Parry Sound
Wag's Wigglers Parry Sound
South Algonquin
Madawaska Valley Boats, Fishing Tackle & Hunting Madawaska
ALWAYS CHECK THE SAFETY OF THE ICE
BEFORE HEADING OUT!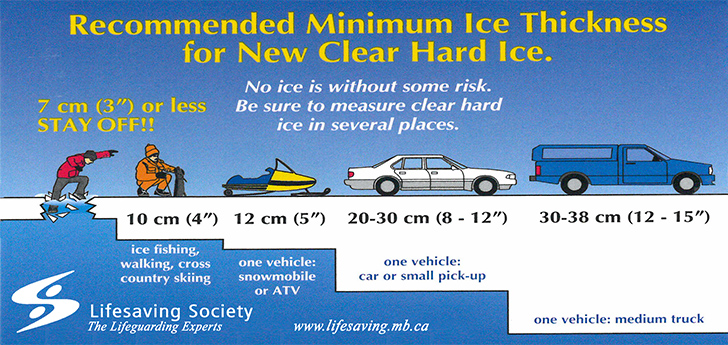 To plan your stay in the great Canadian wilderness just north of Toronto, click here.