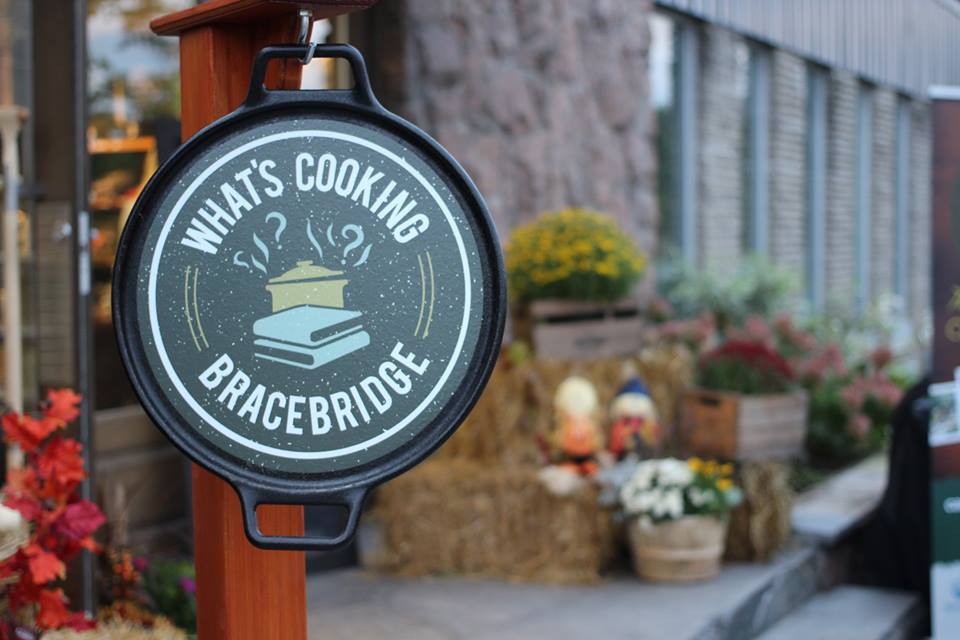 Fall Foodie Fun: Smoke on the Water at What's Cooking Bracebridge
The annual What's Cooking Bracebridge event spices things up with the new Smoke on the Water Food & Drink Festival.
For four years now, the What's Cooking Bracebridge weekend in the heart of Ontario's cottage country has attracted foodies and fall colour tourists alike. On Saturday, September 30 and Sunday, October 1, 2017, visitors will once again be able to savour the exceptional culinary offerings of this charming town on the Muskoka River, while enjoying a side of brilliant autumn leaves.
Smoke On The Water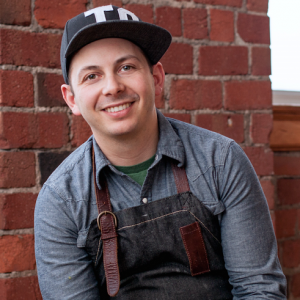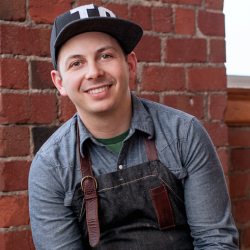 New this year, head to the Smoke on the Water Food & Drink Festival, which will take place Saturday from 11am to 4pm on the town's iconic silver bridge over the Bracebridge falls (located at 1 Manitoba Street).
This barbecue-themed festival will feature live cooking demos, a culinary marketplace, an interactive cooking table, live music and more.
Sip and sample your way through gourmet food and drinks from some of the best restaurants, culinary artisans and craft beverage producers from Muskoka and area.
Special guest Matt Basile, creator of street-food brand Fidel Gastro's and host of the TV show 'Rebel without a Kitchen," will share his favourite bbq eats on the demo stage.

Tickets are required for access onto the bridge ( $15.00 in advance, $20.00 at the gate) and they include 5 tokens to sample bbq delights and drinks, as well as a reusable souvenir cup. (More tokens are available for purchase at the event if you'd like to continue sampling.) To purchase tickets, click here.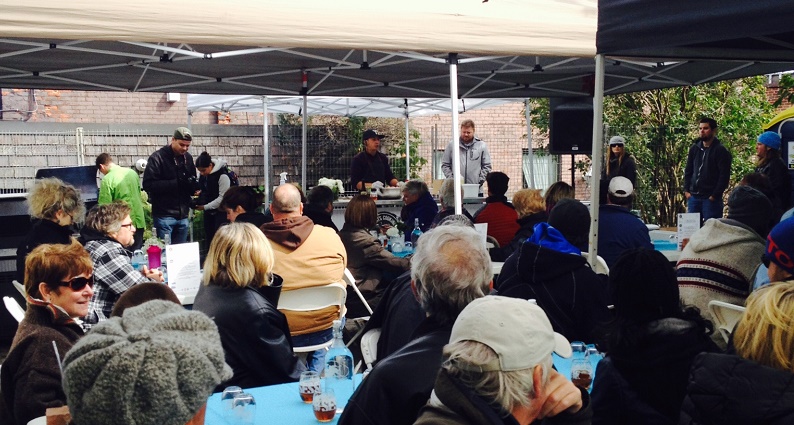 Smoke on the Water Dinner Boat Cruise
Join local chef David Friessen from The Pasta Tree & Smokehouse and Matt Basile aboard the popular Lady Muskoka for great food and a 3-hour evening tour (6pm-9pm) of the region's beautiful waters. Enjoy a delicious 3-course meal, food demo by Matt, brilliant fall colours along the shore, and a stunning Muskoka sunset.
Cruise tickets are $85 per person and can be purchased here.
BBQ Sides Lunch & Learn
Join popular food media specialist Charmaine Broughton for a fun-filled and interactive cooking class of 'healthy' barbecue side dishes for the fall season. With her signature sense of humour added to every dish she prepares, Charmaine's simple cooking methods will put you at ease in your own kitchen, even if you're entertaining a crowd.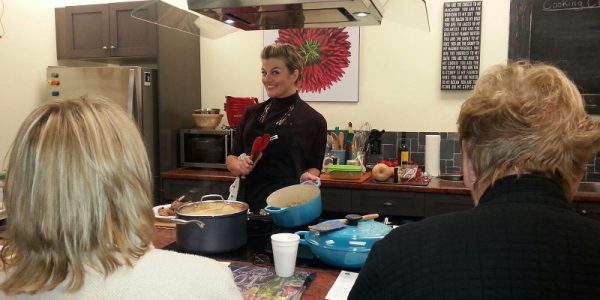 Recipes will include: roasted cumin infused carrots with pumpkin seeds, crumbled feta & pumpkin oil, curried cauliflower & kale salad with dried blueberries & cashews, mashed sweet potatoes with caramelized onions, crumbled blue cheese & sunflower seeds, and for dessert double chocolate black bean brownies with pumpkin spiced cream cheese swirl (gluten free).
And did we mention – whatever 'Chef Char' makes, you get to taste? Tickets for this demo cooking session at The Creative Cook on Manitoba Street are $69 per person and can be purchased here.
Culinary Walking Tours: Town or Country
Choose from two unique walking tours at this year's What's Cooking Bracebridge event. Stroll through historic downtown on Saturday while 'speed dating' at incredible Bracebridge eateries. On this guided walking tour you'll sample five unique dishes by local chefs, artisans and specialty food producers. Tickets for the downtown Culinary Walking Tour are $30 and can be purchased here.
Looking for something more adventurous? Book your spot on a guided "Foraging Hike & Expedition" with Laura Gilmor from Wild Muskoka Botanicals.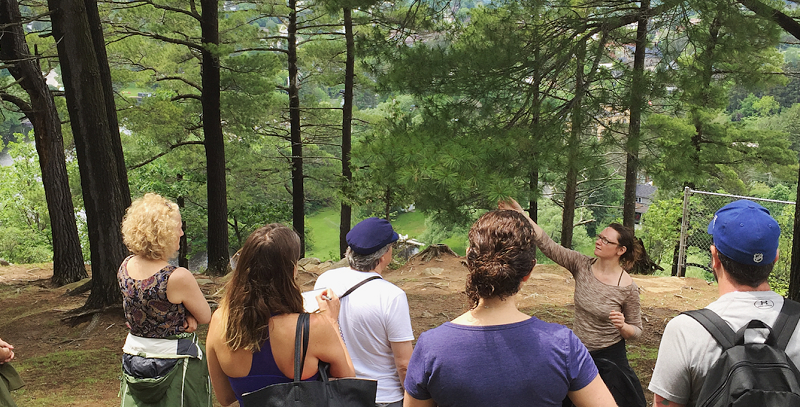 Foraging can be the ultimate local, sustainable food source – providing you do it safely and with care for the environment. Come out for an educational, exciting foraging walk led by Laura where you'll be introduced to many wild edibles that grow in the region. You'll also receive tips and tricks on how to forage on your own following the workshop. (Come dressed for the outdoors with sturdy shoes, a water bottle and a notebook.)
2-hour morning and afternoon foraging hikes on Saturday will be offered. Tickets are $30 per person and can be purchased here.
Sunday: Brunch, Brunch, Brunch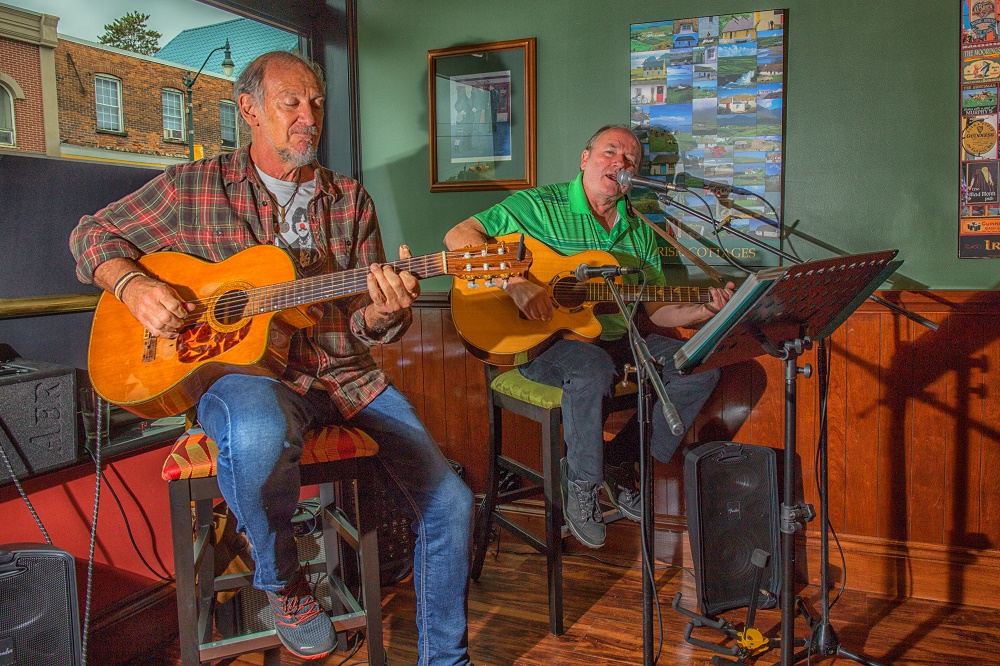 Sunday at What's Cooking Bracebridge is all about brunch (and music!). Reserve your spot at one of three unique restaurants and savour incredible dishes: Mexican Brunch at El Pueblito, BBQ Brunch at the Pasta Tree & Smokehouse, and Irish Brunch (and music) at Kelly's Kitchen Pub.
Plan Your Weekend
This September 30 and October 1, enjoy a culinary getaway to Bracebridge, Ontario for an amazing weekend of food and fall colour.
For travel package info, click here.